Capilano Valley: New Developments
Entry posted by beebs ·
40 Views
Update time!
Just two new developments in two of our towns. Lets take a look!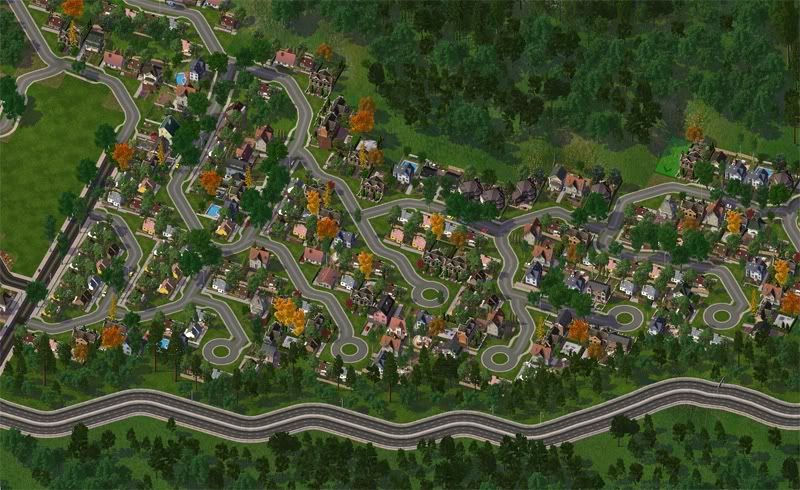 Oooh! Finally a new development in Capilano Valley! They're starting to build on the other side of the river, where things join up. I'll have a new region shot for you in the next update, you'll be able to see better then.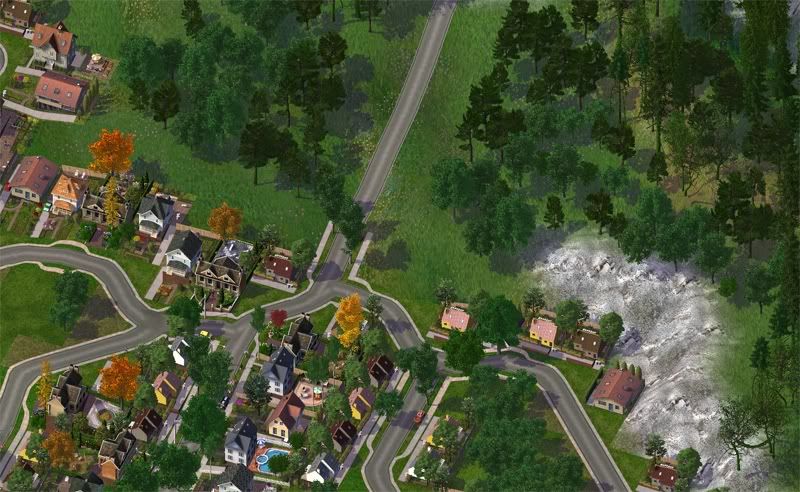 It's in land just annexed by the city. Demand for residential has shot up in Capilano, as the city is becoming quite the destination for those who prefer a larger town feel but don't want to be amazingly far away from Banff or Jasper.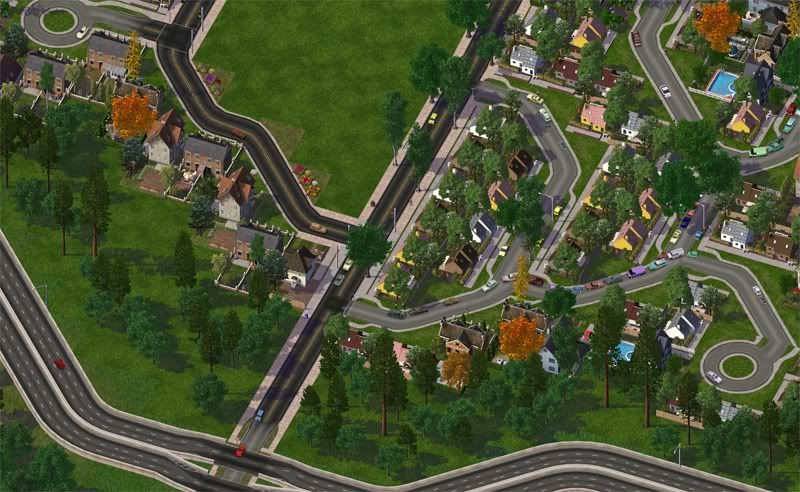 The city didn't quite anticipate the rapid growth of this neighborhood. It's making adjustments to the neighborhood plan to allow for a second entrance and will be adding lights in to this main entrance by the end of the year.
As well, there are plans to start construction of a new school in that central park. For now, kids are having to bus it into town.