Spruce Grove: Shots of the Grove
Entry posted by beebs ·
107 Views

Welcome back, ladies and gents! Time for a full fledged Spruce Grove update.. lets see what the town has in store for us.
Very similar shot to what I showed in the last update, just zoomed out a bit to give a feel for the town. You can see the new town library in the still-under-completion Matzinoka Park.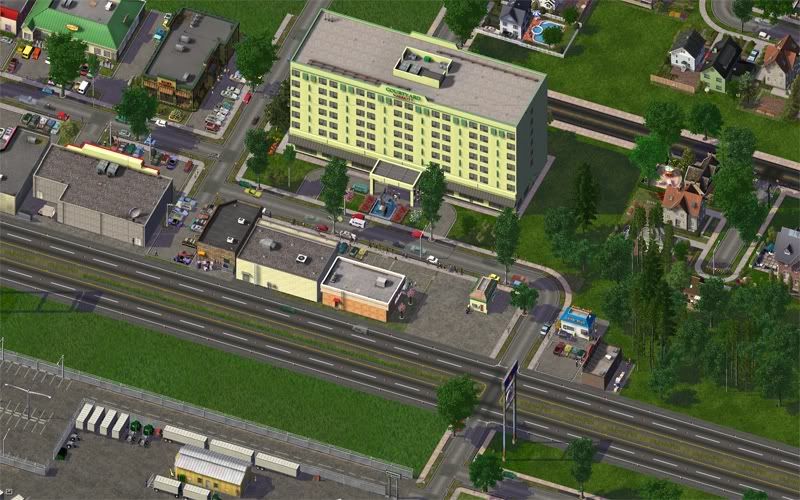 Just down the Yellowhead, we see the Courtyard Marriott, in a bit of a seedier part of town. Most of these buildings were constructed back in the 70's.
And I guess I could have turned this shot and the one above into a mini-mosaic. Ah, well.
This is just across the highway in the more industrial area. Just a few storage warehouses, and such.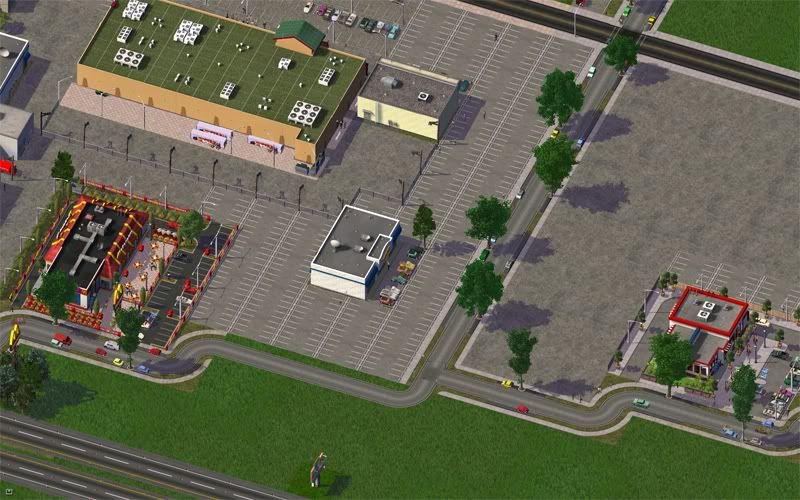 This is a somewhat new development.. I say somewhat as it is 5 years old. It just hasn't been fully completed yet, as you can see all the empty pavement around the Dairy Queen. Plans are in the works for finishing the commercial development off, though.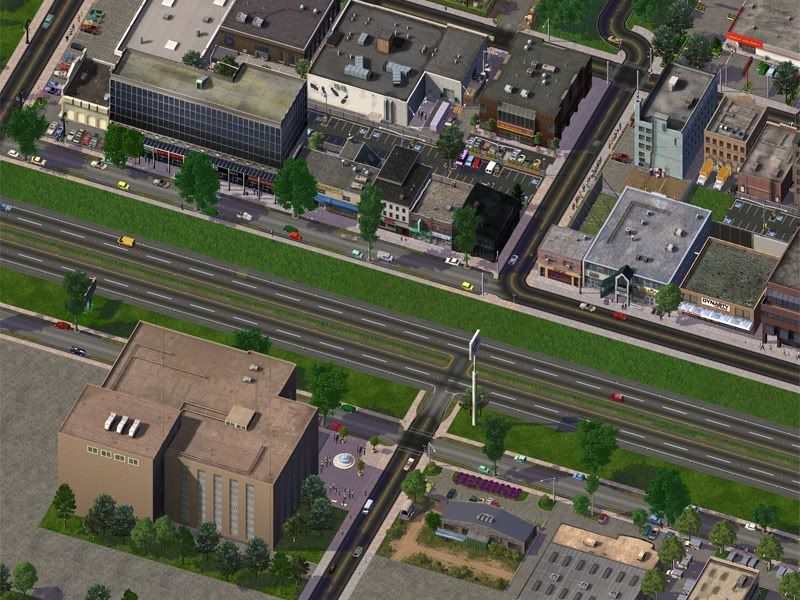 And hey, why not.. a mosaic!
And that's all I've got for you today, folks.. be sure to tune in next week. Hopefully, I'll have a look at the Spruce Grove area for you guys by then!