Red River: Ashboro Park; Adjusting the Highway
Entry posted by beebs ·
46 Views

Whoo.. I think I'm a little rusty at this.. well, its been far too long. I had some pretty major RLS with work and all that, but hopefully I'll be able to produce an update a week for the next while. So.. why am I still blabbing.
Iit's update time!
Here's a new park! Ashboro Park, it's still sort of under construction, the town is staging the building of it. Being cheap and not wanting to build it all at once and all that. You know the drill I'm sure.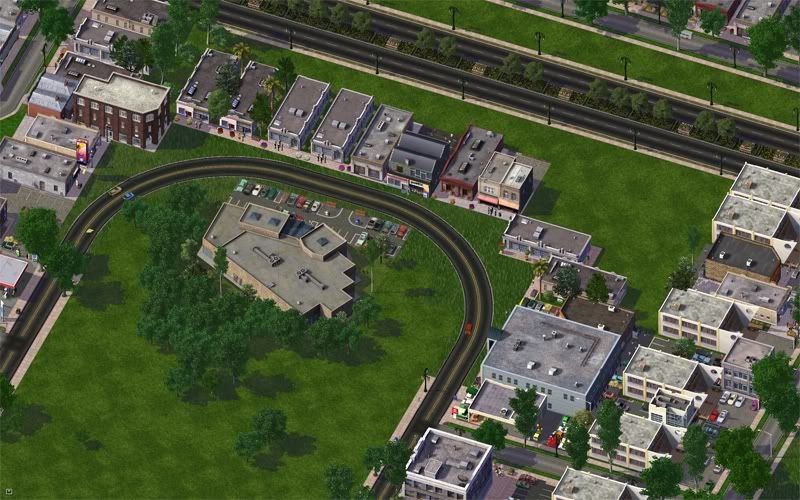 At the "peak" of the park sits the new Red River Public Library. And of course, a shiny new commercial development surrounds the whole thing.
Here's an overview of the new area. I'll have a new map for you in the next update so you can get your bearings a bit. (Eek a zone is still there!
)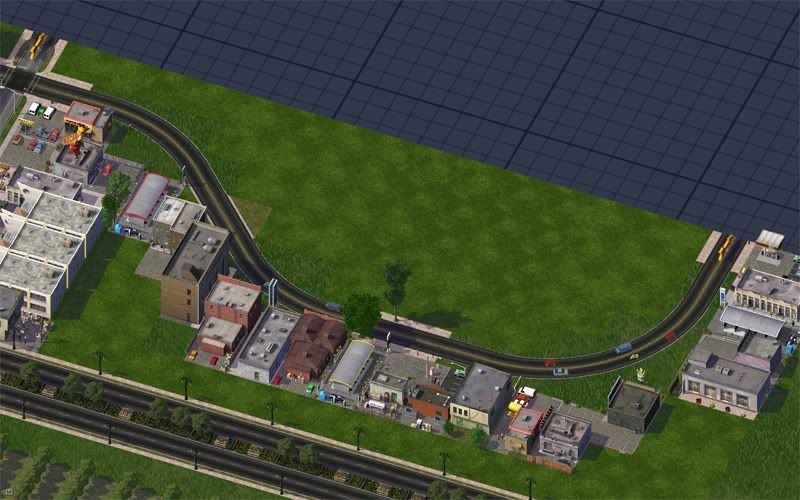 And up here, you can see a bit of Muskaseepee Park peeking through. In the next update, we'll show you what that's all about.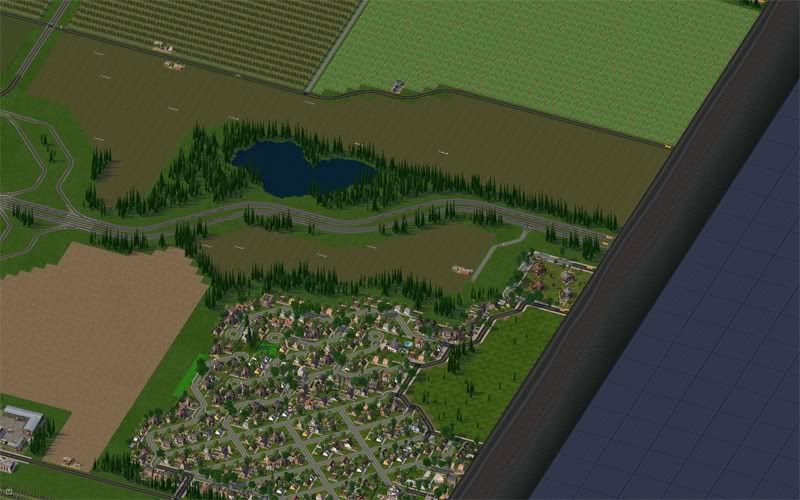 Aaaand, in other areas, I did a bit of highway diversion, making the corner a little less abrupt. I thought I had another picture so I could show a bit of a before/after, but apparently I never took one.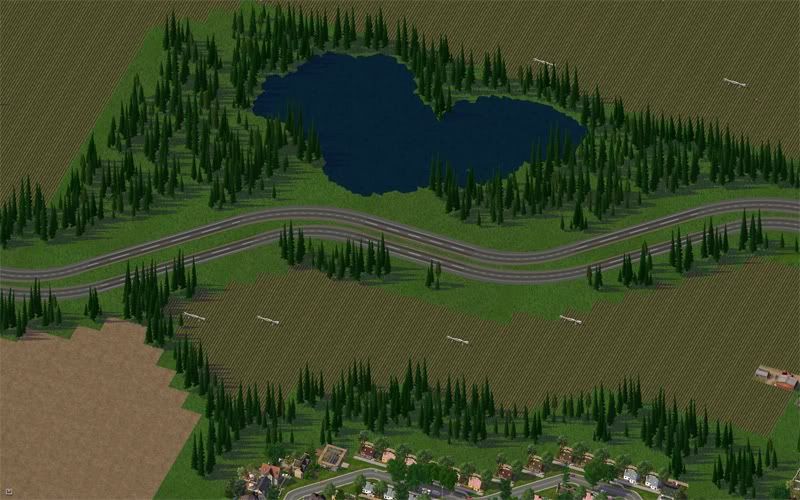 The pond was an addition as a result of my modification.. it would have been too awkward to try and patch in farmers fields. And hey.. ponds look good!
Well it's pretty short.. but that's all I've got for you this time. Next week should be full of goodies, so stay tuned!