Aftermath
Entry posted by beebs ·
77 Views
Update time! Here's a brief outlook of how the city looks now. I've had more car troubles again, so I won't be able to give you anything of what happened leading up to the fire. Maybe next update.
Here's the area as it stands now. As you can see, quite a bit has been either destroyed or damaged. Yeesh..
The red helps you show the massive area the fire spread over. This is only a small fraction of the total size of it.
Parts of the city now. The cars are from the hopeful residents of this area, hoping something is left to salvage of their homes. Some were lucky.. others not so much.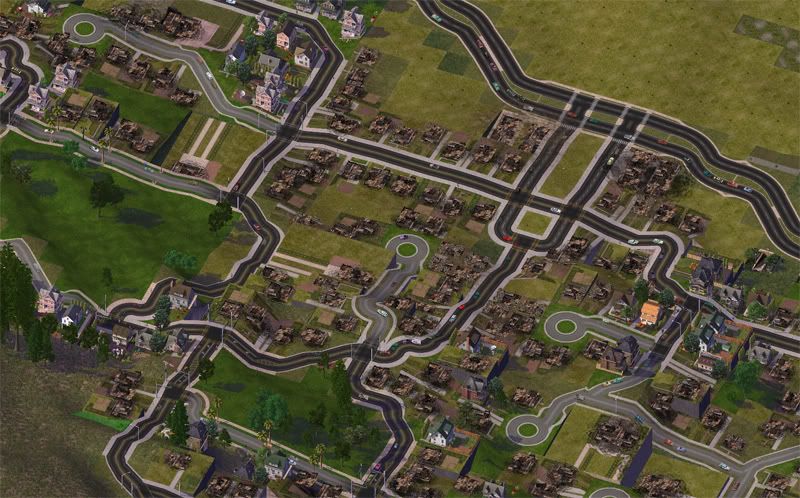 As you can see, some houses and parks were left standing. Others completely decimated.
That's all, folks!