...before the Storm
Entry posted by beebs ·
71 Views

Iiits update time!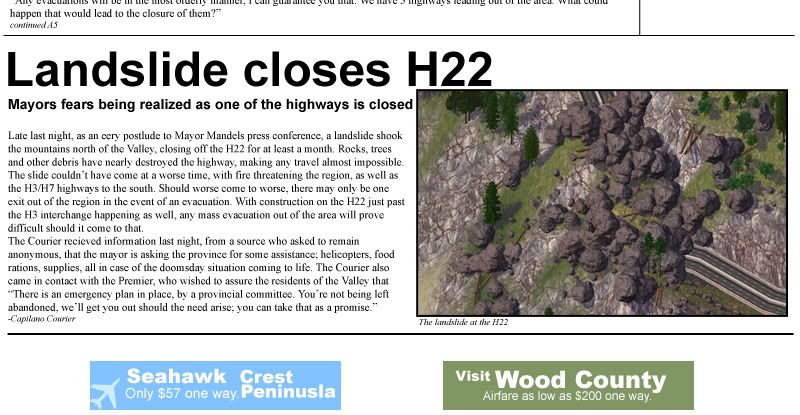 There's the paper for today! Fire is a part of the life cycle of forests, it's almost essential for them to stay alive and vibrant. Of course, Mother Nature never factored human cities into the equation....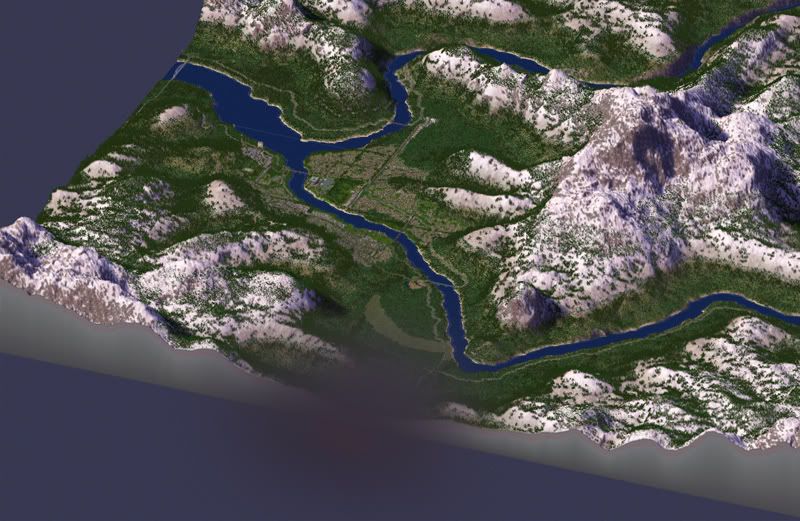 Here's how Capilano Valley stands right now. Notice the expanding haze from the fire, as well as the beginnings of the dirt shield around the city. And, if you look close enough, you might see where the landslide is! (Refer to page 3 if you can't remember which highway is the H22.
)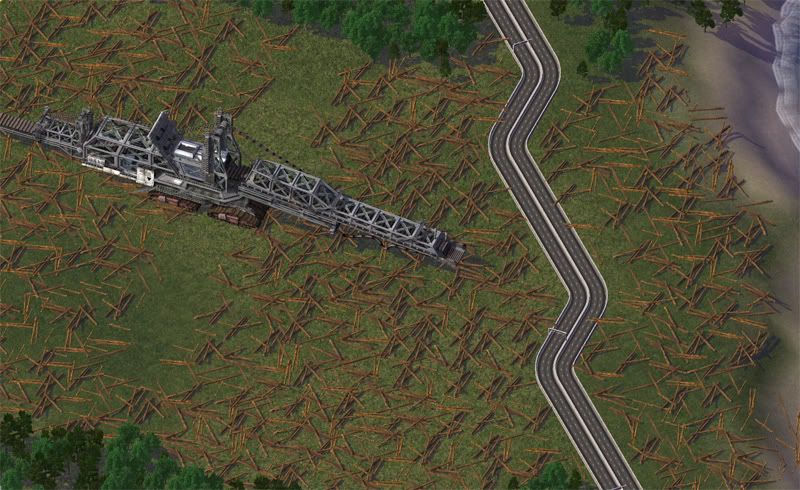 And here's a closer shot of the clear-cut zone. This beastie is helping clear away all the logs and other junk, so it's simply dirt by the time the fire reaches this point. Lets hope they do it fast enough...
That's all for today, folks!