Around the Valley II
Entry posted by beebs ·
77 Views
As promised, here is a region view showing the main and important roads running through Capilano Valley. Highways are marked in red, avenues yellow. You can see now, how aptly named Capilano Avenue is, as it follows the Capilano River down a fair ways. It was originally the highway that ran through the region, but as demand grew the province decided it was necessary to build a bypass route, which is now the H3 that we know today. While the H3 is getting filled with commuter traffic each morning, there are currently no plans to create a third bypass for the region. The city and the province are, however, considering turning Capilano Ave. into a demi-freeway, with some interchanges and higher speed limits. Possibly might be featured in the paper tomorrow.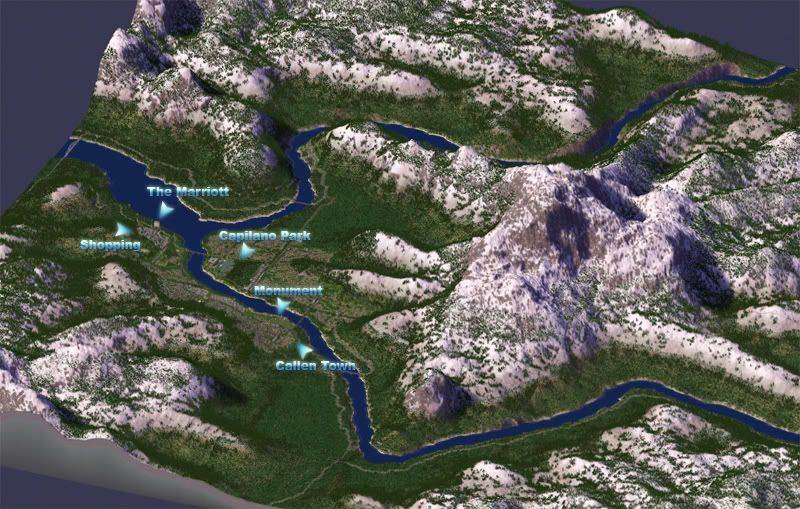 Here's some areas mentioned, and other attractions around town. This might help give you a sense of where everything is around the Valley.
Arbordale Stadium, home of the Capilano River Rats, of the PCL. Was previously the only sports team in town, before the WHL agreed to expand to the Valley.
Track & Field stadium. Used by the Capilano High School frequently for track meets. Tennis courts also recieve frequent use by people around the valley.
And that's all for today, folks!