Construction Continues
Entry posted by beebs ·
79 Views
Following suggestions from both Capilano Valley citizens and you guys, I've added another few bays of parking, to help relieve stresses. Of course, the residents upon which the parking backs on to are none-too pleased. Check out the comments section in tomorrows paper for more.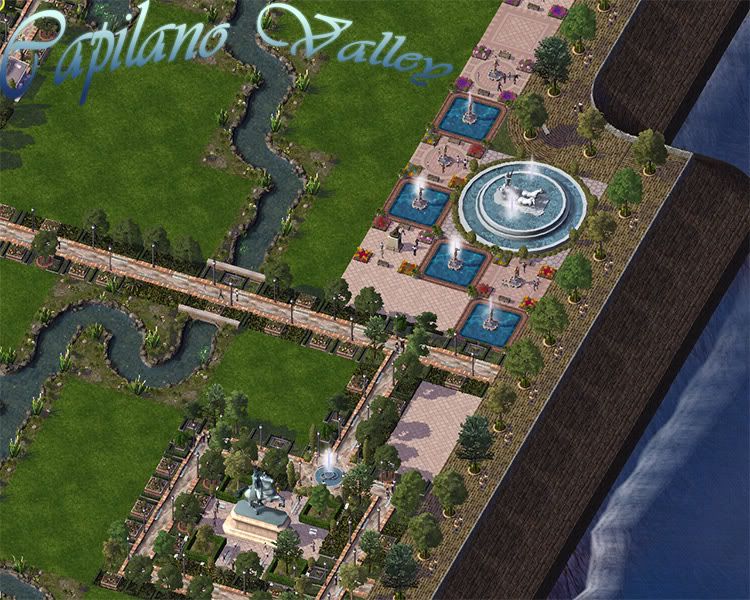 Here's just a shot of the revised seawall. Folks across the river seem to like it; what do you guys think? Go for this style? Slight change for v3.0?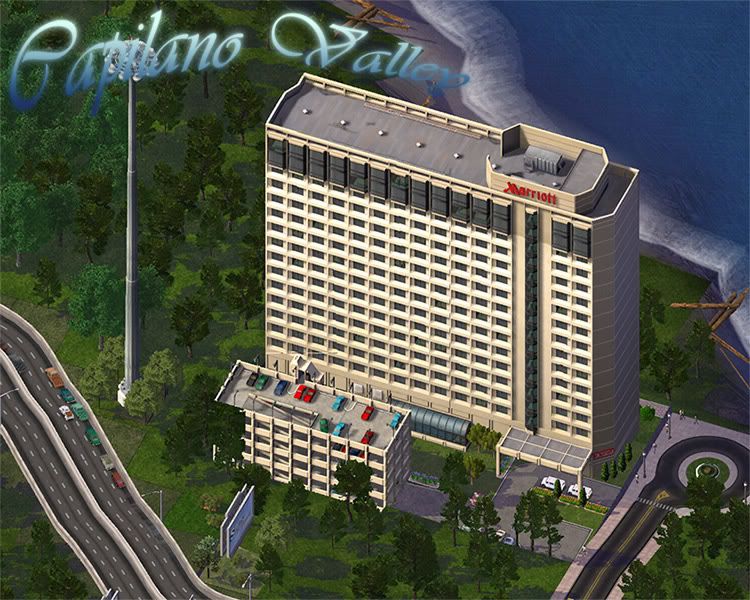 Capping off a rather light update, are just some more images from around town. This is the Marriott Hotel, perched on the river bank and conveniently placed by H3. Truly, it's the only real hotel destination thus far, in Capilano Valley.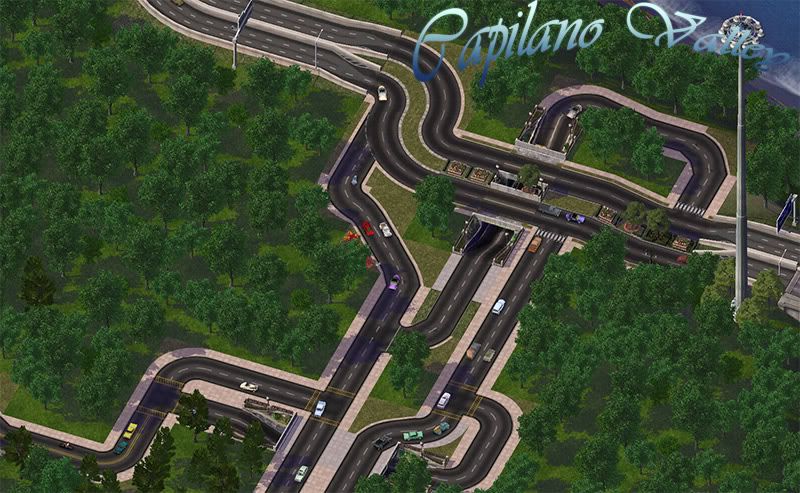 A mad intersection off the H3. Mayor Mandel has never been pleased with the outcome of this intersection, as he finds to be... well... a maze. He's presently seeking opinions on how to improve the section of road.