Construction Begins
Entry posted by beebs ·
79 Views
Here's just a shot of what everything was like before construction started.
Ok, the first step in the Mayors plan was to remove the large, unsightly transformer from the area and re-route the powerlines that travelled across the river.  He proposed moving the lines under the bridge, and  bringing everything underground after that. Save space, keep things looking pretty.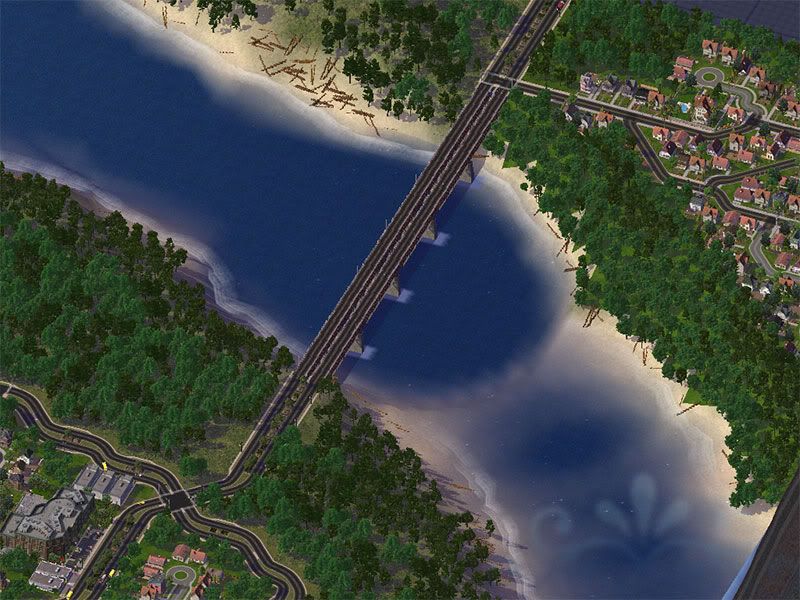 Here's the look of things after the mayor had his way. Looks better, eh?
Here's where the real construction begins. After a few weeks work, you can see the mayors vision starting to come alive. After clear-cutting all the trees, he set construction crews on the task of scuplting out a seawall. Hundreds of truck loads of dirt had to be brought in, but I think we're starting to see that all that effort is beginning to pay off.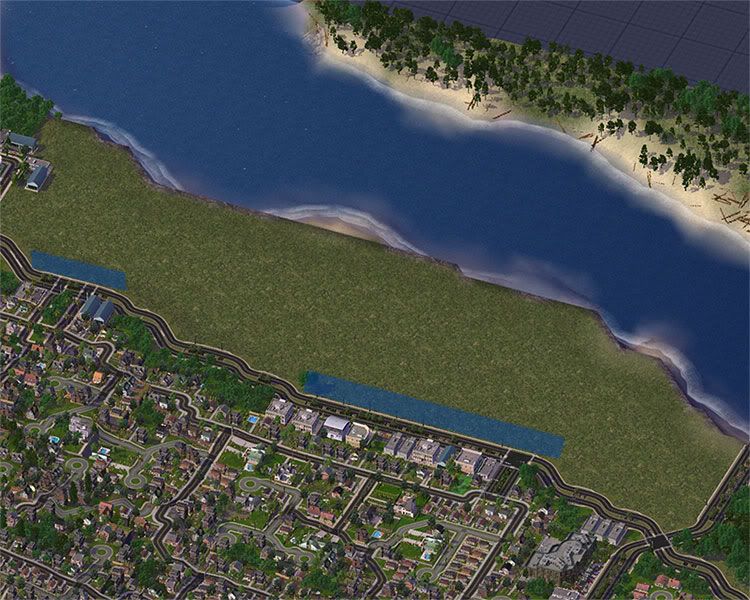 You can see here where there has been some proposed commercial development. There is mixed reaction about this proposal; the businessmen are all over it, seeing the opportunities that such prime real estate could hold. Most other citizens of the Valley wish that entire area remain parkland. We'll check up in the next update to see how the power stuggle plays out.