Update 10: Old Port, Depressed no More
Entry posted by simlink ·
550 Views
Welcome to another update of Holt District!
Well gee, took me long enough. After a month without a full update (the last full update being the census update), I'm back! I thank you for your patience, RL has been hitting me hard recently. It will be for a while yet, but I have time to finally post this so I may as well.
In today's update, we will be looking at the planned community currently under way in Old Port. When completed it will be a massive development, taking up the majority of the western portion of the municipality. Phase 1 was recently completed, with phase 2 and 3 soon expected to enter the construction phase, further growing the town. It is a catalyst for growth in the region, which is still full-steam ahead.
So let's get on with the show!
Planned Community - Old Port Depressed No More...
10.1 | Building boom may be getting old here in Holt District, but to its residents and developers it sure isn't. The region continues to experience unprecedented growth, with many wondering if Holt District is in a bubble. Analysts note, however, that the increase in development matches - and may actually be below - the increase in jobs in the region. This planned community is an example of the growth; this is the first planned community development by a single developer in the region's history.
Here you can see the residential portion of phase 1.
*Click for full resolution!
10.2 | Houses in this phase were constructed under the previous planning regulations of the region, in that the minimum lot size is 2x2, with a few exceptions permitted. The limit has been lowered to 1x1 to make development more attractive given a lack of housing in the region. No word on the developer yet if phases beyond 2 & 3 (also approved and subject to the previous regulations) plans to develop 1x1 lots.
This was the second neighbourhood to be constructed. The community is made up of several different "neighbourhoods."
*Click for full resolution!
10.3 | The current centre piece of the development is the community centre. Hosting various community events and a branch of the Old Port library, it served the development well. It is actually featured as part of the development's advertising logo.
*Click for full resolution!
10.4| Phase 1 of the development, featured in this photo, looks exactly like phase 2. Or should I say phase 2 looks like phase 1? Either way, the housing style through much of the region is consistent - and residents don't seem to mind.
The 4 lane avenue is separated from the development by a wall of trees and a physical noise wall.
*Click for full resolution!
10.5 |
Offices were also developed as part of the planned community. The master-plan includes a commercial area and "downtown" area, which has raised concerns about Old Port's current downtown. The developer has pledged to construct the community's downtown in proximity to Old Port's current one, so as to encourage them combining in the future into one distinct area.
You can also see more housing, another neighbourhood part of phase 1.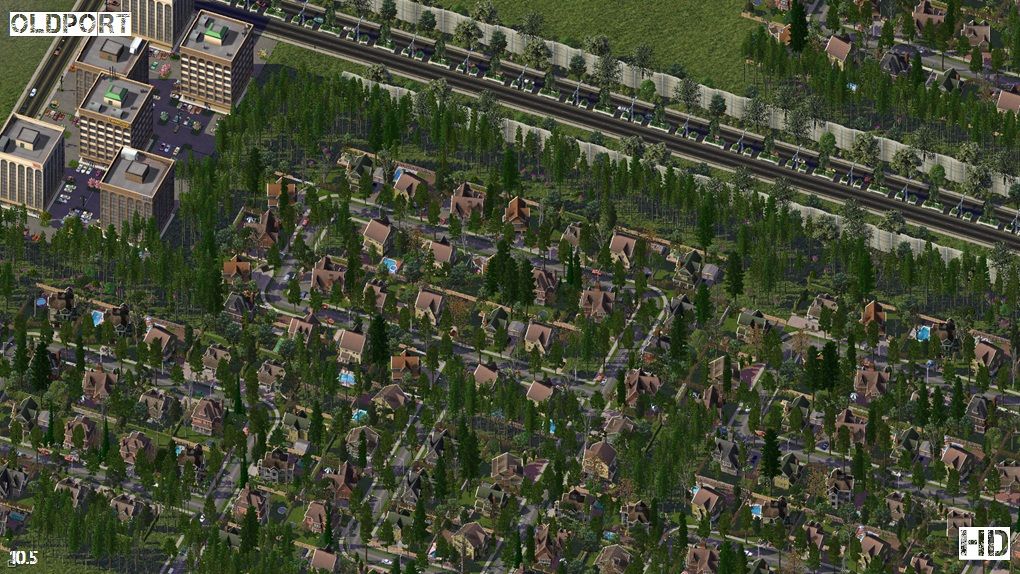 *Click for full resolution!
7.6 | Residents haven't raise many concerns about this development, until now. It is rumoured the developer is circling the waterfront for condominium development - something residents are staunchly opposed to in this area. That particular waterfront, although not designated as, functions as a community park. On warm, sunny, summer days you can see residents up and down the grass strip.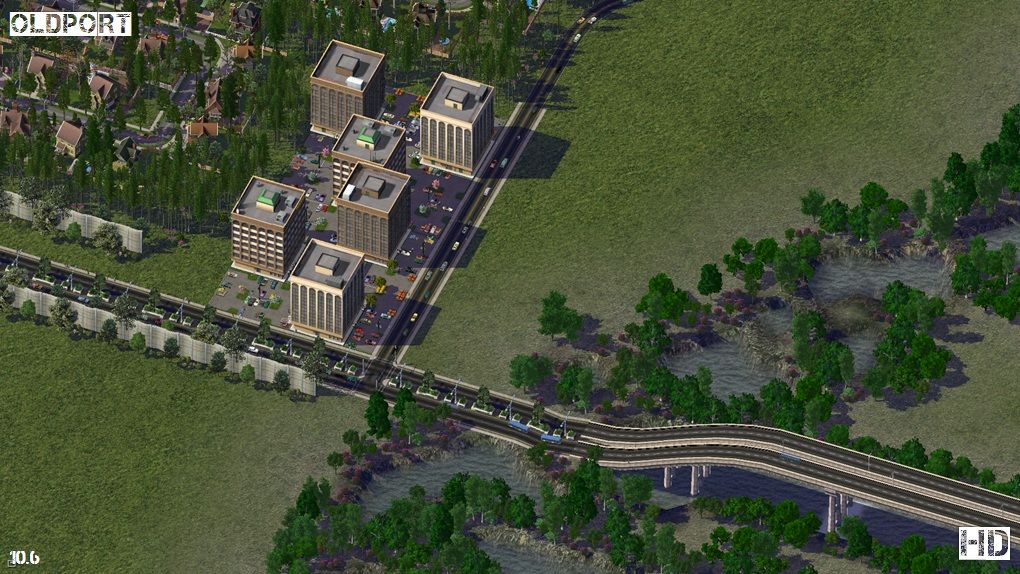 *Click for full resolution!
That's all for today. I know it wasn't super long, but I hope you enjoyed it nonetheless. I'm not sure when the next update will be, RL is being fickle right now.