In the Wilderness

Entry posted by Wraner ·
169 Views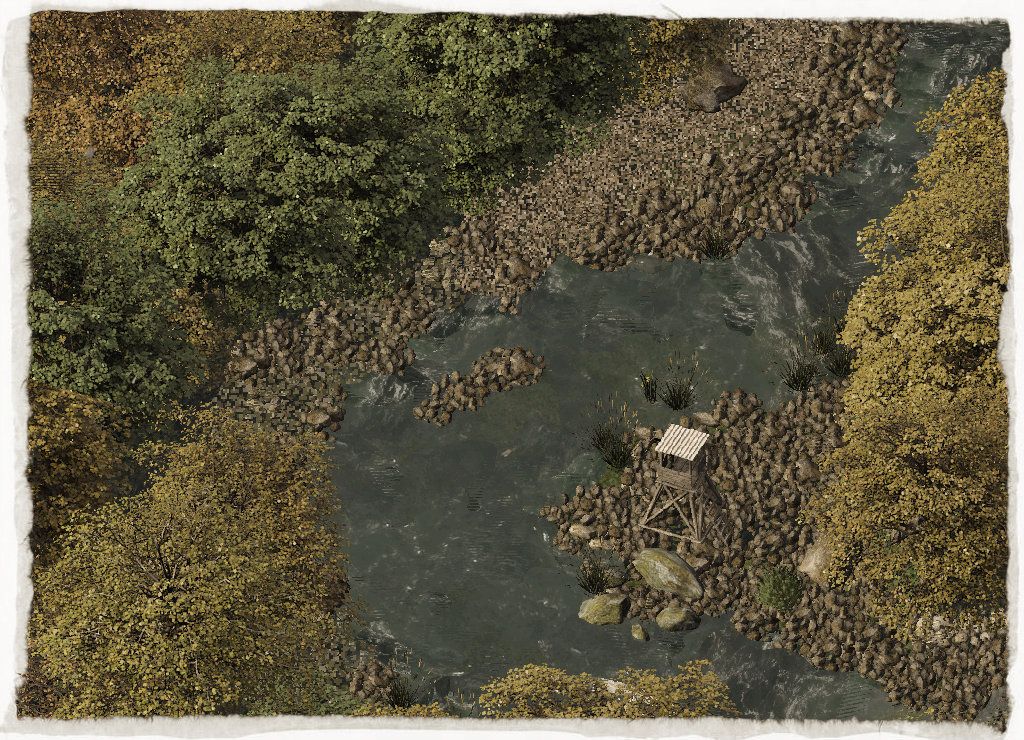 In the wilderness you will find the remnants of hunters. This river's bend is host to a watch tower. There is no wildlife at the moment, however, the river is filled with fresh catfish which local bears usually feast on.
Thanks to Deena Harbertroutsniffin for the photo.
It looks like a lonely traveler has taken an expedition into the outer reaches of the city of NewSorgun. He must not have packed up far because he seems to be without gear.
BLAST IT! This is what any naturist wants to avoid. It seems that many years ago a person dumped an entire car here in the forest. Of course at the time the river didn't flow directly through here, instead the river flowed around a small homestead which was owned by a man named Farmer Ben. You can see a wall from those early days.