Portia in Autumn
Entry posted by Wraner ·
164 Views
Portia
This town is only
worth mentioning because of the
new highway which runs through it!
I would like to welcome you first to the historic John Davis High school, home of the Rebels.
School Song:
Go you rebels we're all for you
fight fight fight and go onto victory
We will always stand up and shout
The red and white will always fight
Rah Rah Fight win
Rebels we're all for you
P-P-POR-T-T-TIA
POR-TIA
Portia Portia South!!!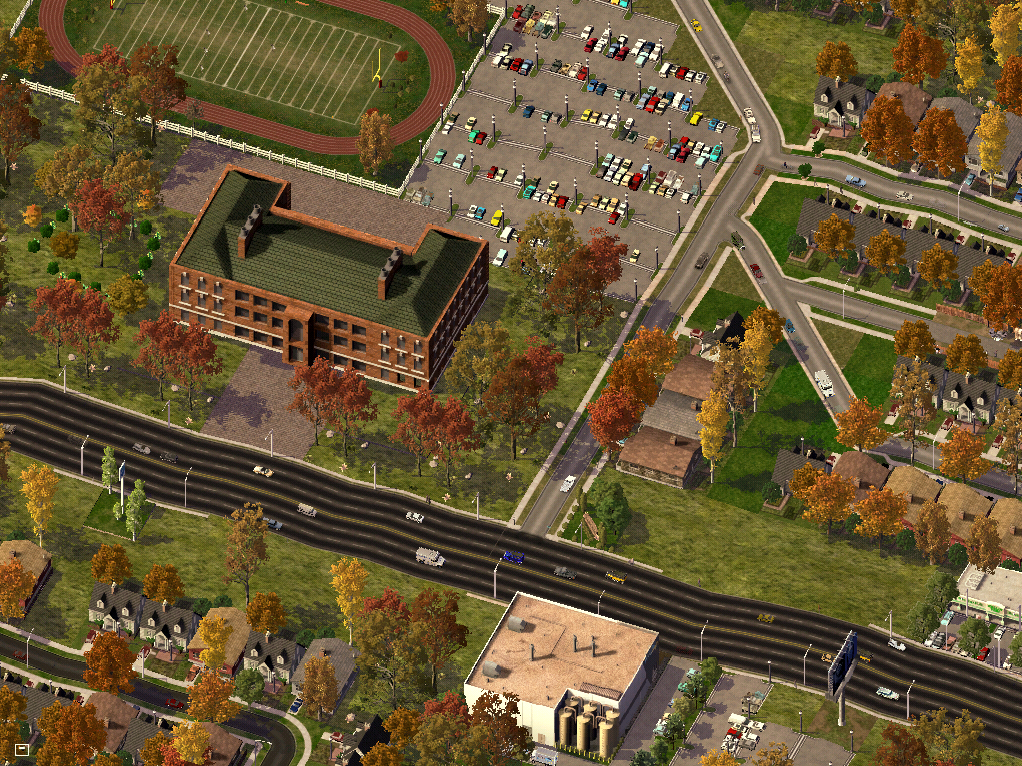 Portia, while having plenty of space to expand prefers
to now build upward than outward ever since the Green Act in 2007.
These nice apartments, built in 2010, now hold as many people as
the neighborhoods just across the street on half of the land!
Portia is trying to set an example that our forests and open
spaces are more important than human expansion.
This final picture shows the overall region of the town of Portia.
I so hope you liked this small suburban town which is so far in
the middle of nowhere, it IS the somewhere.
Comments are more than welcome!
This has been an Ontario Systems production, thank you for reading!