Update 3 : The Arenas
Simul8ter8:Thanks I'm glad you liked it.
Dubaidude303:Haha yeah thanks pal!
Nmuspidey:Hahaha that made me laugh
Iowndiscti:Well as large as Alba is the crime rate is EXTREMELY low,the police department is very strict,and since the economy is so good in the country there is no need to steal really.
~~~~~~~~~~~~~~~~~~~~~~~~~~~~~~~~~~~~~~~~~~~~~~~~~
Sorry for such a long wait but anyway,Alba City in the past 6 years built three arenas on a Normal sized island south west of the downtown area.Since the arenas have been built ALOT of tourism has came to Alba and since the island is a 5 minute drive from downtown the downtown area has been given a boost in its commerce.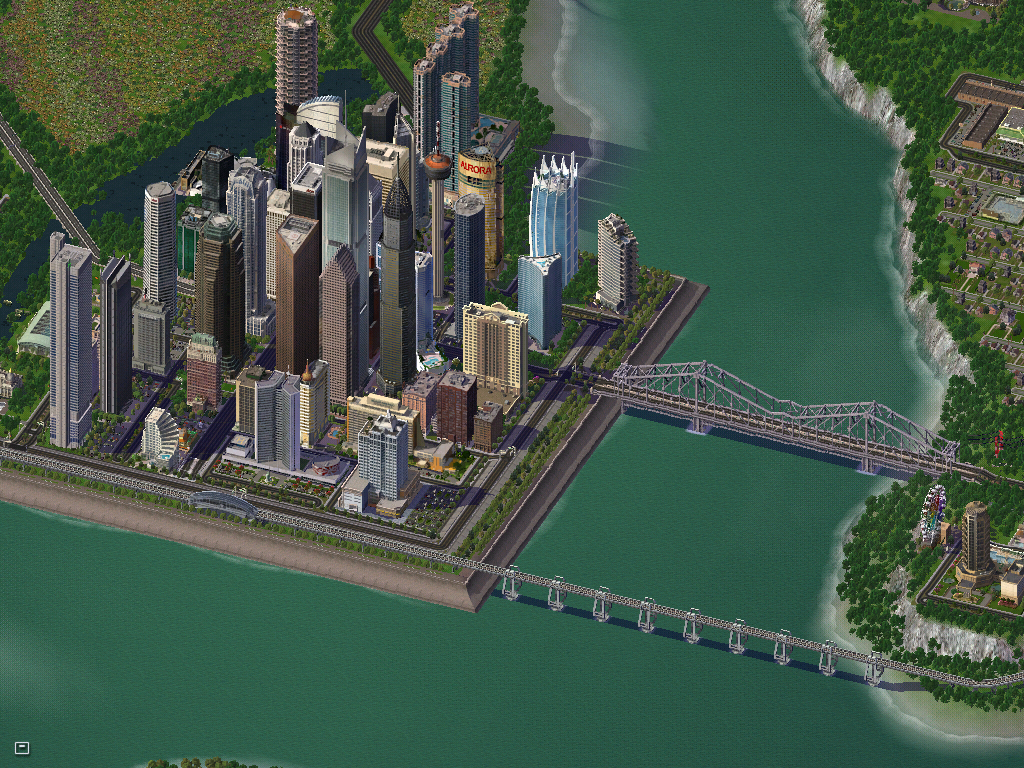 Well as you can see a HSR line as been added due to commute issues the line in the above picture connects Downtown Alba to Alma Bryant a normal sized city but much smaller than Alba.Ok I bet some of you have been wondering "What is the capitol of Albanie?," well the capitol is New Alexandria this city will come after Alba is done. Anyway back to subject heres the first picture of the Arenas this first one is called The Alba Dome
This is the Liverpool Arena the arena can hold up to 80,000 people tickets for a game are on sell for 412$.So grab your Coca-Cola and hot dog and enjoy the game
. In this picture you can also see a hotel in front of the arena the hotels name is The Grand Canal Hotel a five star luxury hotel.
Here is a over view of the Liverpool Arena and the islands observatory tower citizens call the tower "The jewel of the island"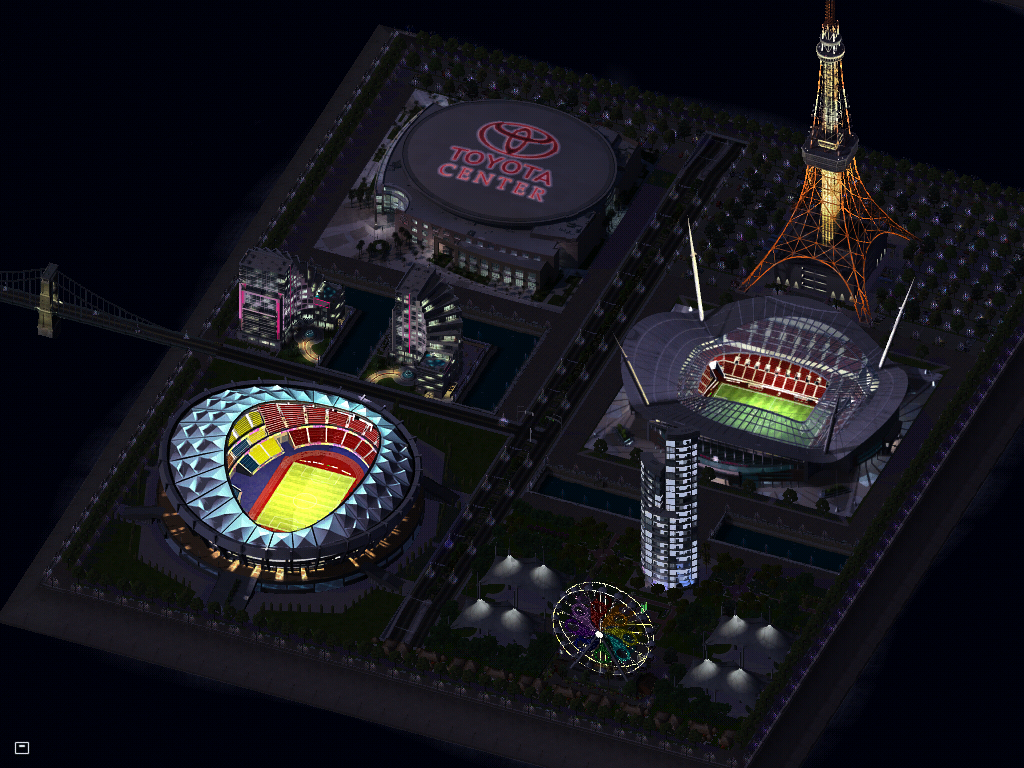 This is my favorite picture its a night view of the entire island its pretty small as you can see but just because its small doesn't mean its not fun.
Ok this picture you can see the two luxury hotels right in front of the Toyota Center their names are The Bou Ravage 1 and The Bou Ravage 2. The Toyota Center is used for Basket ball and Volleyball tournaments and Graduations.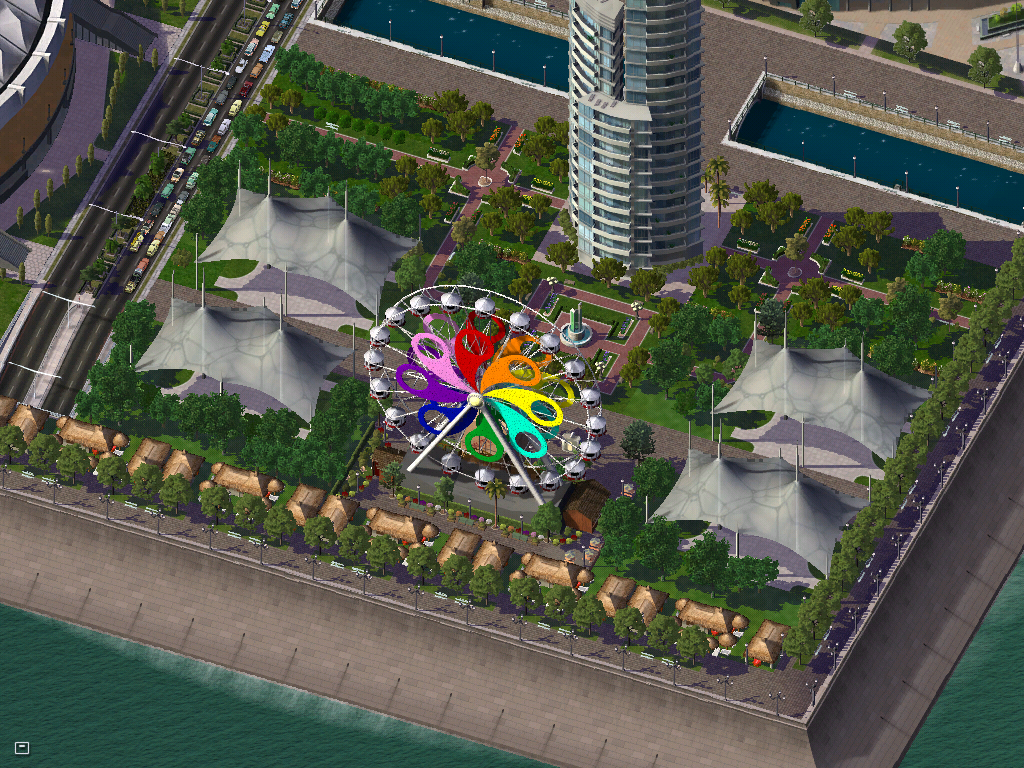 This is just a small little entertainment area on the island when you drive by you can hear the laughter of children and adults.
Well this is the last picture a over head view of the island in day light. I hope you enjoyed it rate,comment,like etc.
THANKS -MAYORDREAMS