Decidopolis' Main Districts
Entry posted by sri2 ·
103 Views
Replies:
10000000000000: Thanks for the information. I look forward to posting often here on ST.
Hi,
Today's update will detail the Downtown, Midtown, and Uptown Districts of Decidopolis.
Some time before this update, an earthquake happened in Decidopolis, and some buildings were abandoned, and ultimately demolished, by the city due to the structures being rendered unsafe for inhabitants anymore.
So, without any further ado, here's Decidopolis!
The old business district of Decidopolis. The city is known for terrible zoning laws, and hence, towering skyscrapers border small bungalows to elementary schools and everything in between, as you will see further on in this update.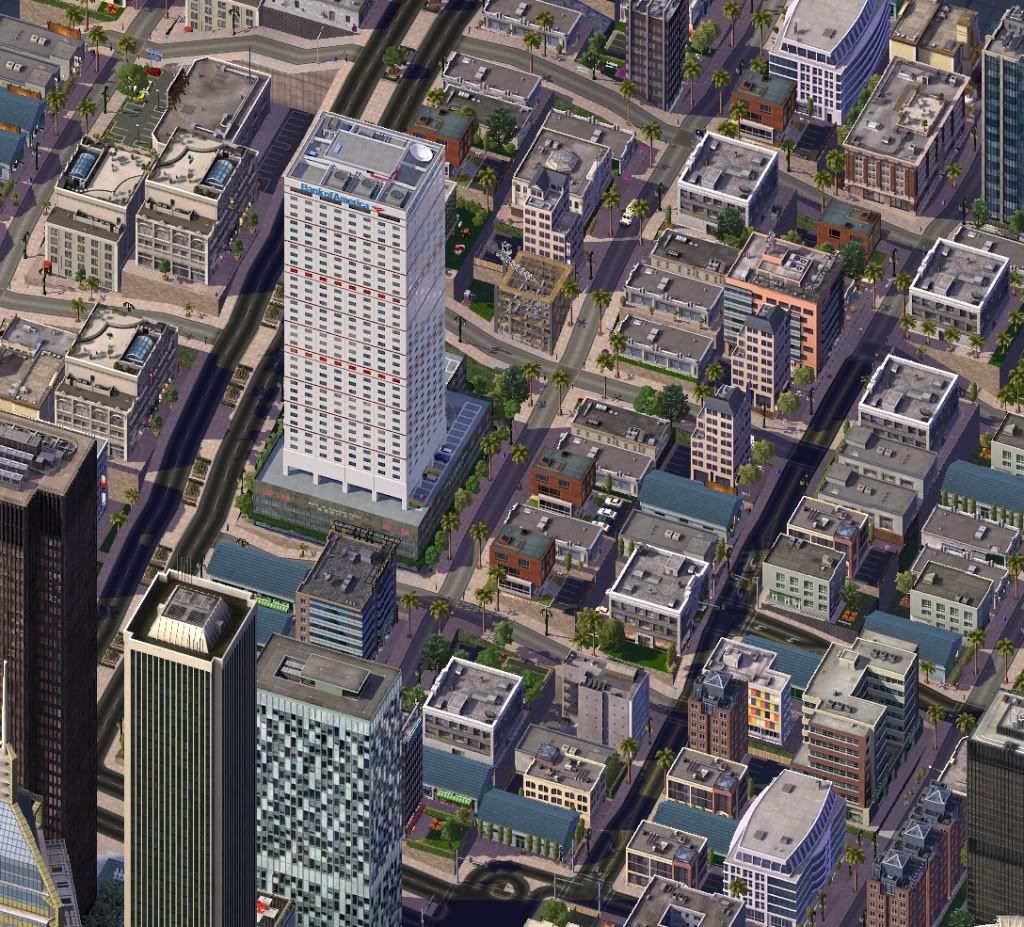 Another view of the old CBD, with the new one visible in the corner...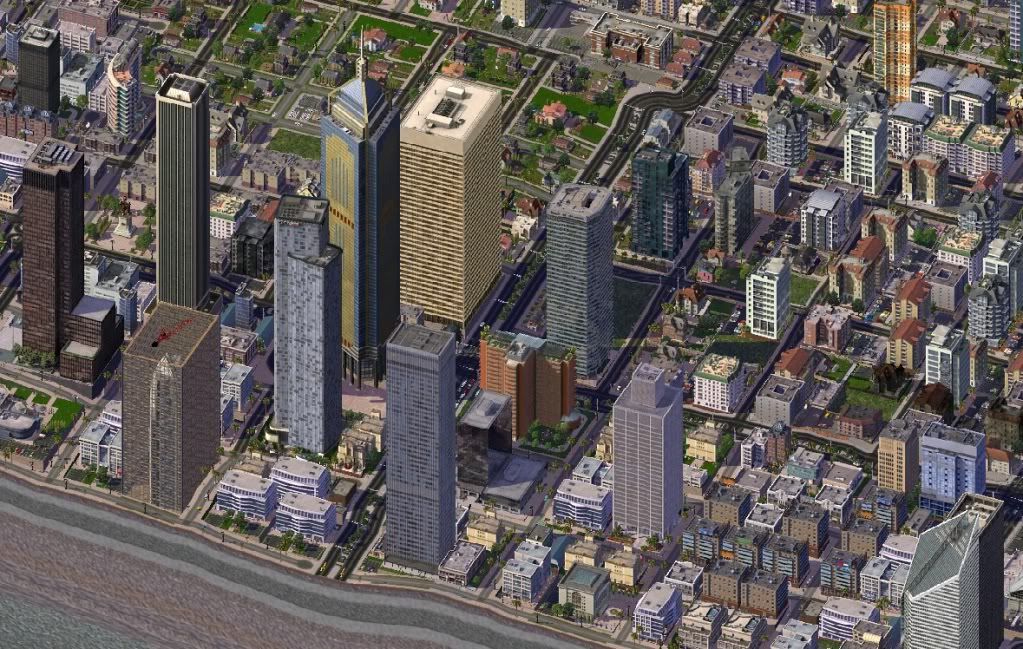 And here's the new CBD. As you can see, it's still under development, and a host to numerous examples of terrible zoning by the city (just look at the top of the picture to see a low density residential zone- this was actually zoned as a high density area, but many of the older residents don't want to leave their homes).
Towards the north of downtown...
The CBD, with a good view of the downtown residential developments...note that the tower that was under construction is now finished...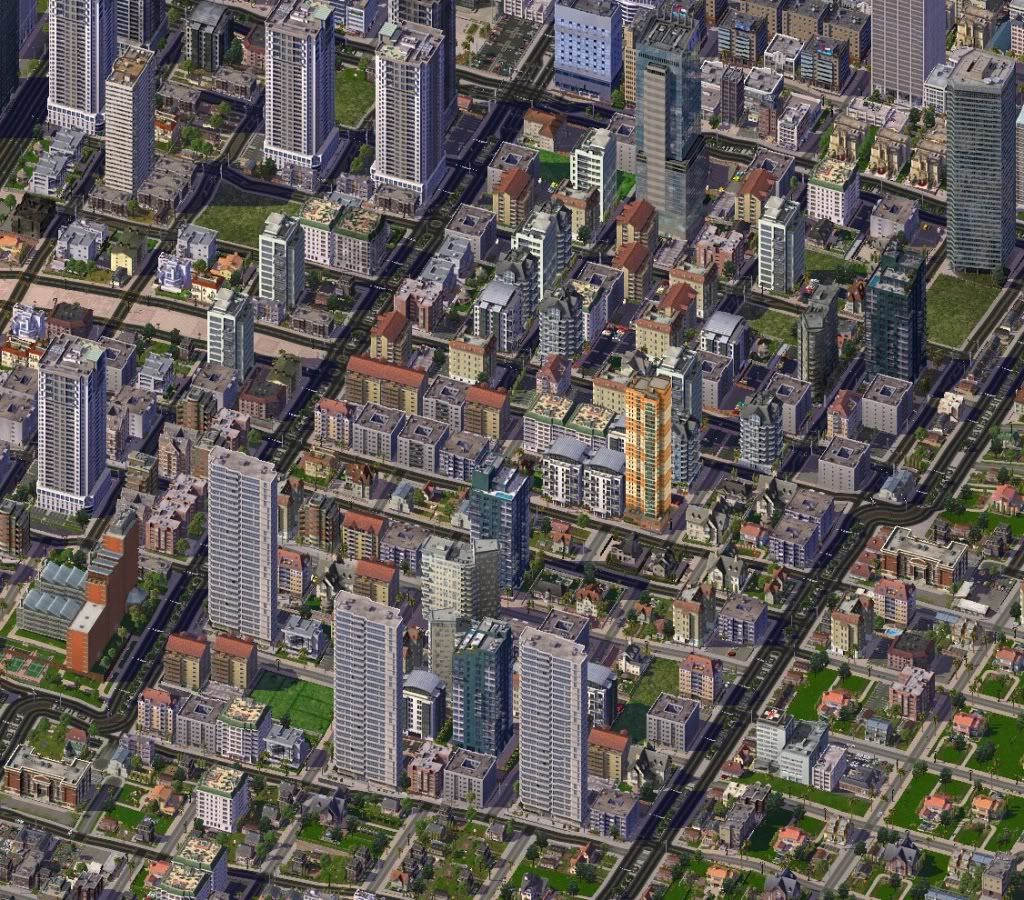 The main residential district in Downtown Decidopolis...
And finally, the entire downtown.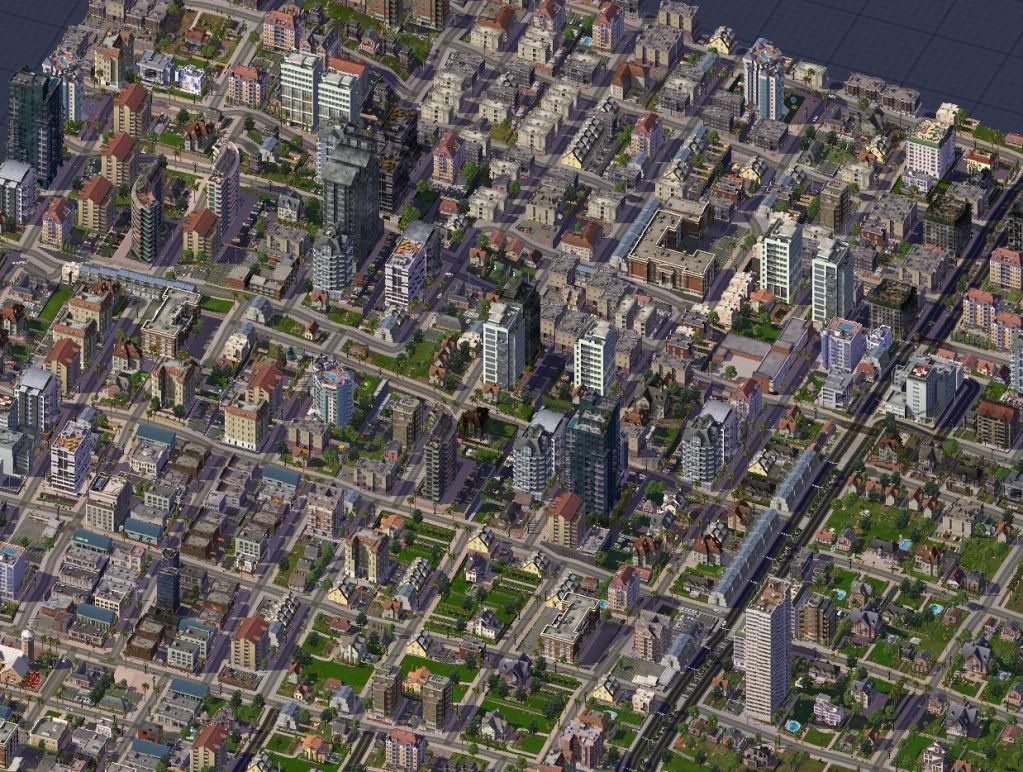 And now we come to the West Midtown Area. Once again, note the abandoned structures...this area was hit the hardest, besides Downtown.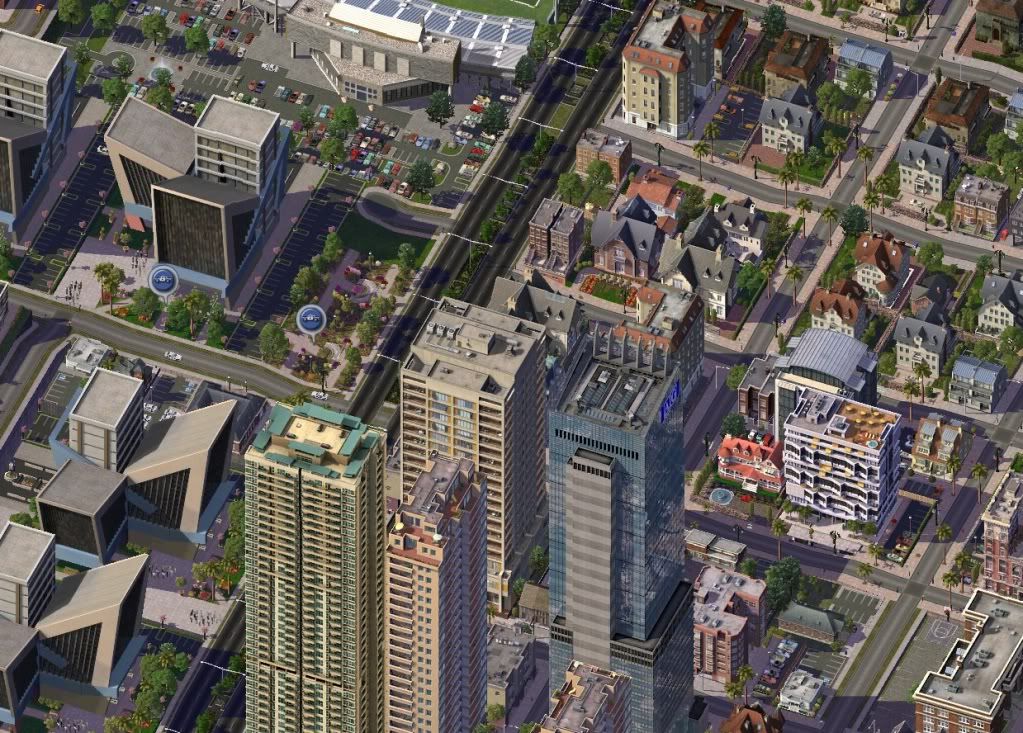 Here is the northern part of East Midtown, with a part of the National Decidopolis University on the left side.
The southern half of the East Midtown. Note: the avenue that passes through the middle of the picture is the same avenue you saw in the previous picture, just for some perspective.
Also, see the MAVE-6 and the bridge in this picture, those are Federal Routes 4 and 5, respectively
And finally, here is the Uptown, just north of the West Midtown you saw a little bit ago. It's relatively small compared to what you've seen so far.
Well, that's all! Thanks for reading, and please do leave a helpful comment or anything else of the sort. Also, gve me suggestions on what I could show next.
If you have any background questions about this CJ, please do read my first post: A Wordy Introduction...
Thanks for reading! Constructive criticism appreciated!