There's no turning back from here
Hello again Simtroplians... Population in the State of Springvale has reached 20,000 and residents are starting to show signs of preferring shops, offices and factories rather then farms.
I just wanted to quickly show a region view before coming back later to show more detailed pictures and maps.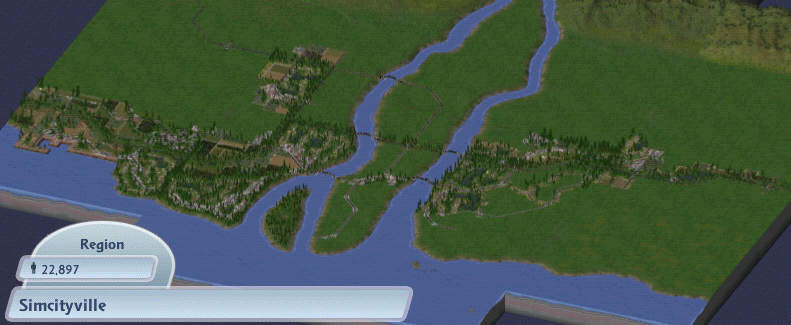 There is definantly no traffic problems as this region has a freeway, elevated rail, subway, ground rail and an untangled road design...
Keep eyes pealed for more pictures from here on...