Welcome to Cosarara! :)
Hello, and welcome the the Independent Republic of Cosarara.
Just a tiny disclaimer, my country is a socialist country, so if any of my readers disapprove of socialist ideas and socialism in general, I suggest you don't view this CJ.
We start off in the most developed city to date, Jackson City. We see the city in the midst of a stunted housing market - the city council has explored all possible options, but to no avail - which seems to have lasted forever.
Let's take a little tour, shall we?
Here is Escape Point. City Council wants to build houses on the slopes, but Cosararans consider it to be the place where the Great Leader escaped to create what is known today as Cosararan socialism, and there would be lots of restrictions and guidelines regarding it anyway.
The planned city being built in Jackson City has also been affected by the housing slump. As a result, no new apartments have been built for some time.
Here are two districts in Jackson city that have both residential and commercial development, known as "mixed districts".
Here are two districts in Jackson City with primarily commercial development. As you can see, development is somewhat concentrated.
The main residential district.
The Plateau business district was an incentive by City Council to encourage new residential growth in Jackson City.
The so-called "money district" is named for the banks that have headquartered and operated from the towers... The three here are home to the US Bank, the Bank of Cosarara and the Union Bank of Cosarara.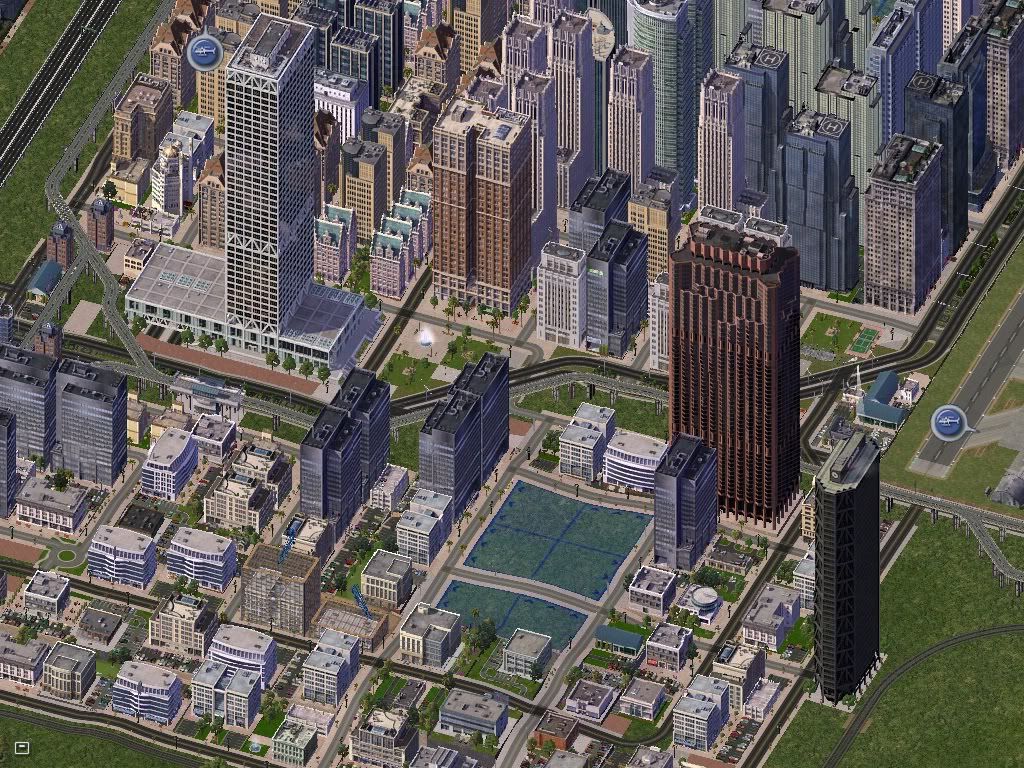 This tower is home to the Cosararan Bank Corporation. The mayor's house and reflecting pool are nearby.
This area is part of the Elysian Fields development. This is a mixed district also - however the commercial development is to the west and is not featured here.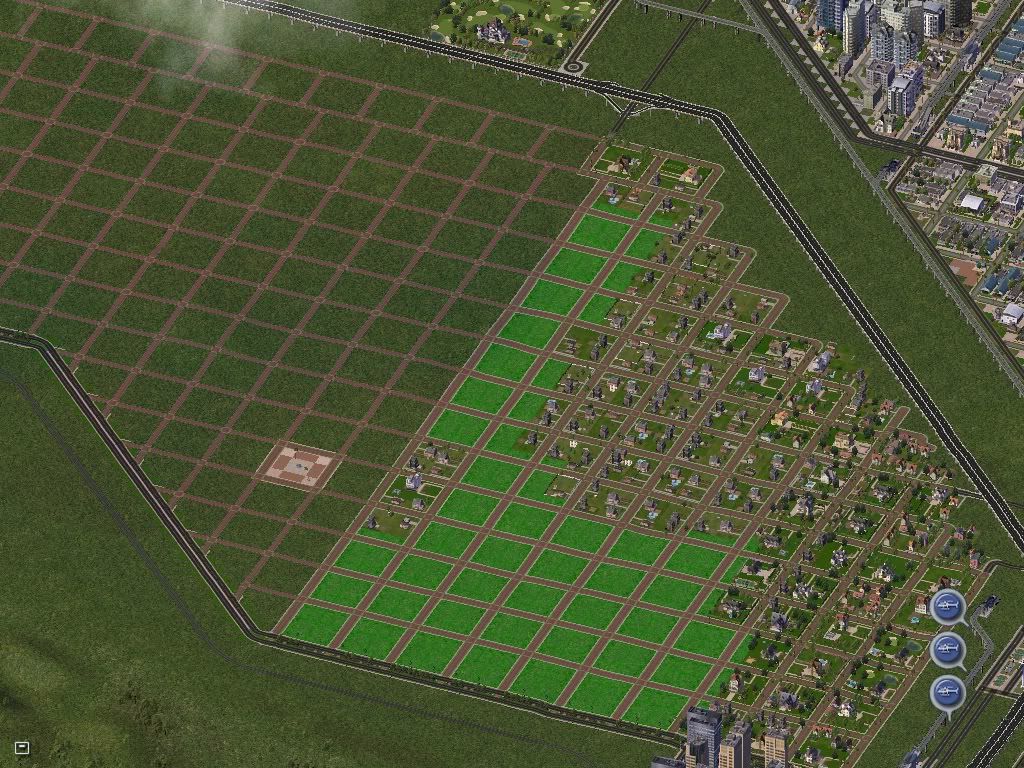 This is the airport. The building is showing its age, and will need to be replaced sooner or later.
That's all for now! Be sure to check back, when I plan to show you the rest of Escape Point as well as Arlington, Jackson City's neighbor. Be sure to comment, like or +1 if you liked it...
See you later!