Firsham - A Devastated Village and a new Development
Village/Town: Old Firsham/New Firsham
Population: 150/500
As part of the administrations plans to introduce "new towns" to this region of Aleria several motorways and major projects have been started at great cost. To ensure the "efficiency" of the new transport network several pre-existing settlements have been labelled as "acceptable sacrifices". This entry details the current state of the village of Firsham and the changes it is facing as a motorway is built through it's centre and a new town is built.
With the new M3 motorway construction nearly complete and the A398 interchange so close to the New Firsham development there are no surprises that industry and other businesses have started appearing near to the junction.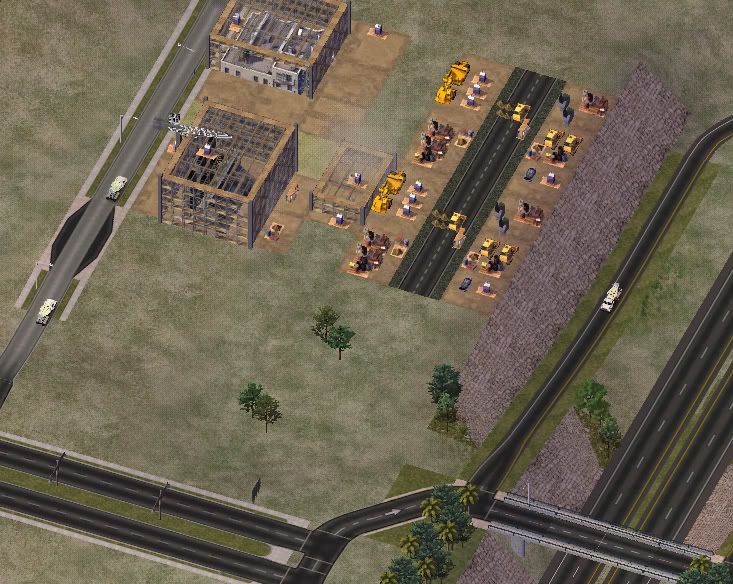 Strong transport connections and the high influx of workers to the area has caused a boom in the local economy.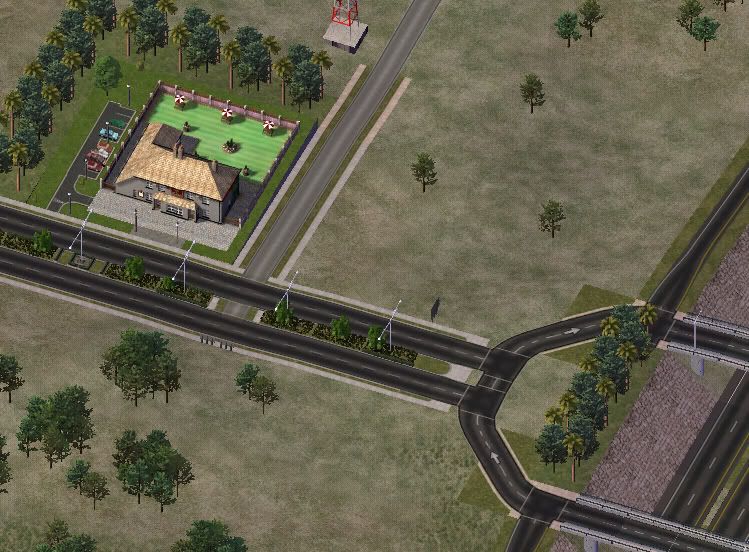 The Brewerspoons pub chain recently built a pub near the new junction and is anticipating large revenues.
The New Firsham Development is also incorporating many new facilities for local residents including sports venues and a steadily expanding shopping centre.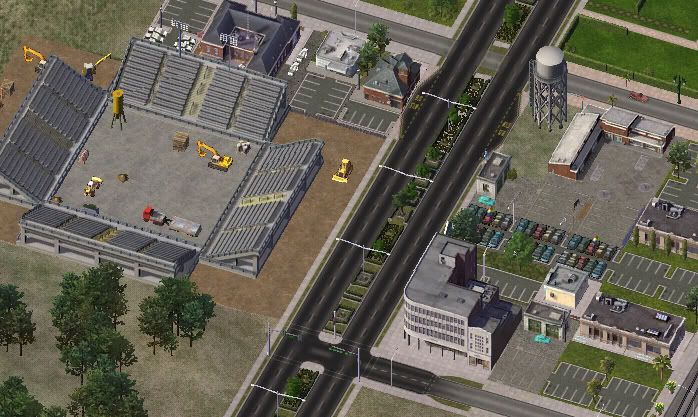 Firsham FC will soon be entering the professional leagues.
The sad side of this story, however, is the fate of old firsham; the village just a few short kilometers from the new development. The M3 motorway has ploughed right through the middle displacing several families and dividing the village in two it is only a matter of time before the village loses much of it's personality as a settlement with the church being completely separated from the cemetery by the new construction.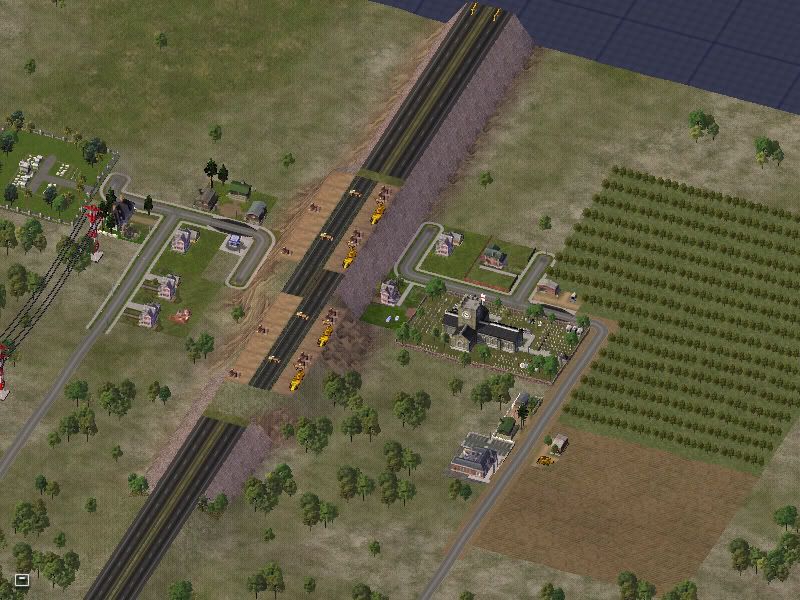 Protests have slowed work down in this area as local citizens became increasingly desperate in defending their homes. A large police presence in the area has allowed progress to continue however.
Come back soon to see the desperate measures the government have been making on the border to ensure that the population does not increase too rapidly and a few glimpses of the neighbouring nation of Dangor whose illegal immigrants are flooding many areas of Aleria.