Crosshampton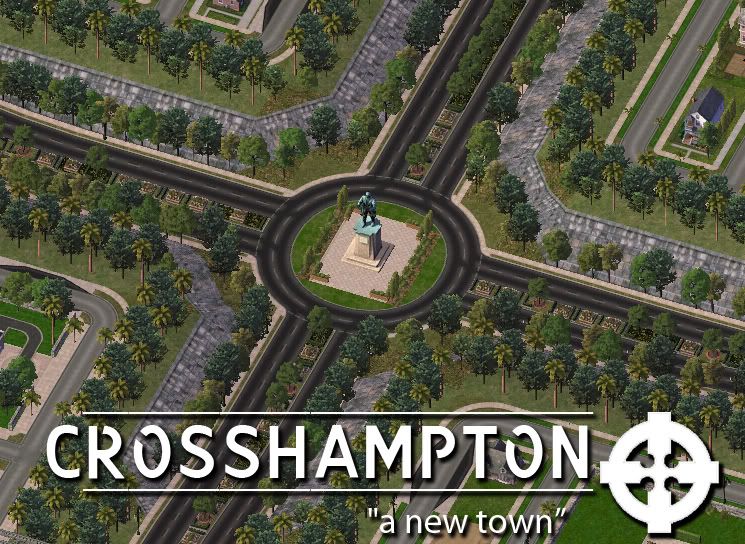 Town/City: Crosshampton
Population: 5,769
The first town to be established as part of the "new towns" project; the town of Milton was demolished to make way for Crosshampton. Milton was an agricultural community and only a handful of farms remain as a relic of the old town.
And of course none of these farms are Secret Government Facilities...
The Town is currently divided into six districts with three more planned for development. Each district is almost completely self sufficient with it's own electricity and water supply, police, fire, health and education services, a bus network and a connection to the monorail network which the administration hopes to extend across the region.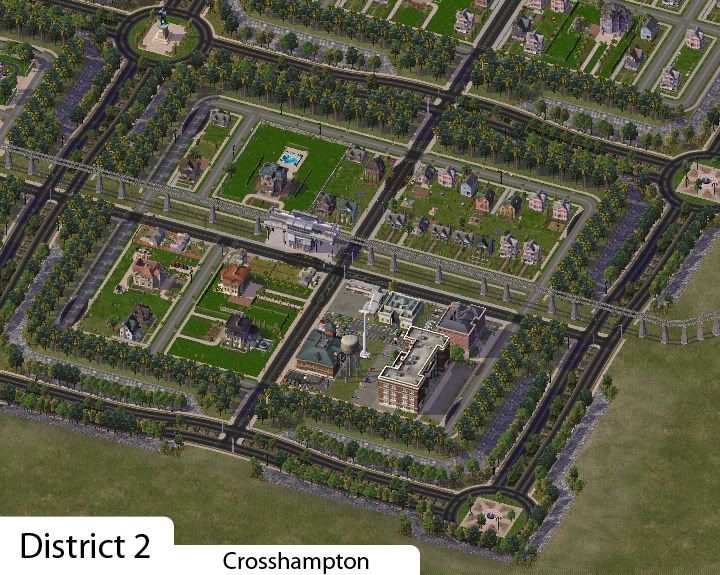 District 2: One of Crosshampton's "Grids" Each of which has a population >1,000.
Five of the six districts conform to this model, however, district 6 was built for the purpose of waste disposal containing green recycling and plasma arc disposal facilities. This district actually makes the city air cleaner.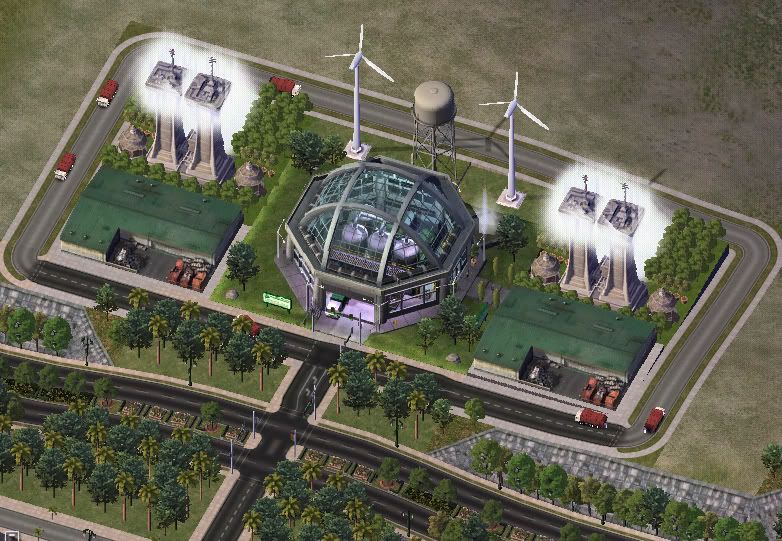 District 6: This district actually has a negative carbon footprint.
Finally, the town's main transport network has extensive monorail, bus services and the M4 motorway passes through connecting the town with the rest of Aleria. However, the dual-carriageway grid is what defines the cities' transport network and most of it's character, the dual carriageway has a unique numbering system of 'H' and 'V' roads the former representing the roads running east to west and the latter representing the roads running north to south.
M4: Connecting the town to the rest of the nation and a part of the R30 International route. The construction of this road has caused great damage on many rural communities.
Come back soon to see the next instalment: Firsham. A village devastated by the motorway construction and undergoing the early stages of redevelopment.
Notes: This town is *very* loosely based upon the town of Milton Keynes in Buckinghamshire, UK.
I will make updates on this town over time as it develops and expands.