Ski Resort Trails
Ski Resort Trails
Quite some time ago when I first started dabbling in LE, I made myself some narrow MTP Pine Trails...
They are a nice enough little set... but they have base textures... which gives that 'lined' look...
Recently I have been working on a new set of mountain trails which I have decided to call "Ski Resort Trails", to differentiate between the pine trails... as the primary prop used in these new lots is the ski resort path texture...
(Yeah that is my story and I am sticking to it... I think... for now...)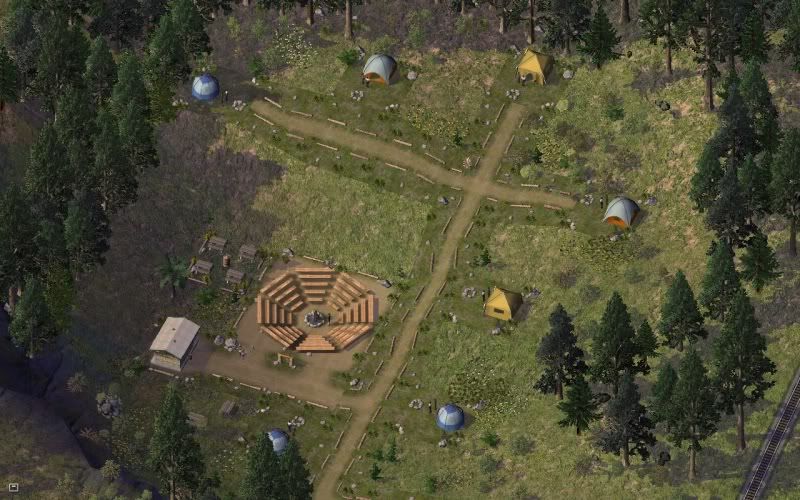 So then I thought... what if they had transparent base textures with a nice gravel path... that would blend in a lot better with the terrain...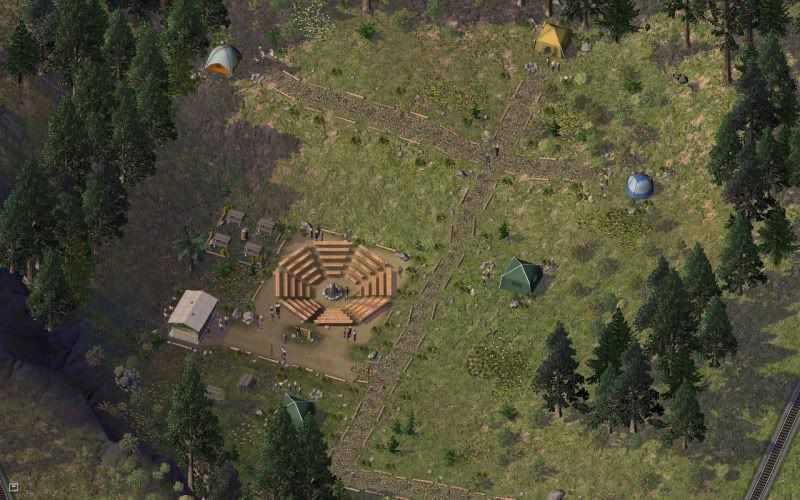 Yup... not too bad at all... phase one of my cunning plan is complete...
But what about winter? What happens then... ? Well if the gravel path actually happens to be the Snow Resort Path Texture... then in winter the gravel path becomes footprints in the snow...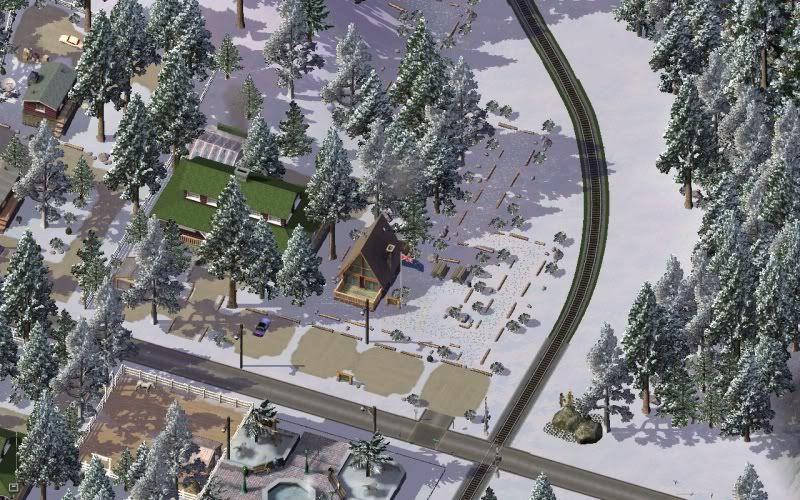 Anyone for a swim in the pond? ... Hmm maybe ice-skating...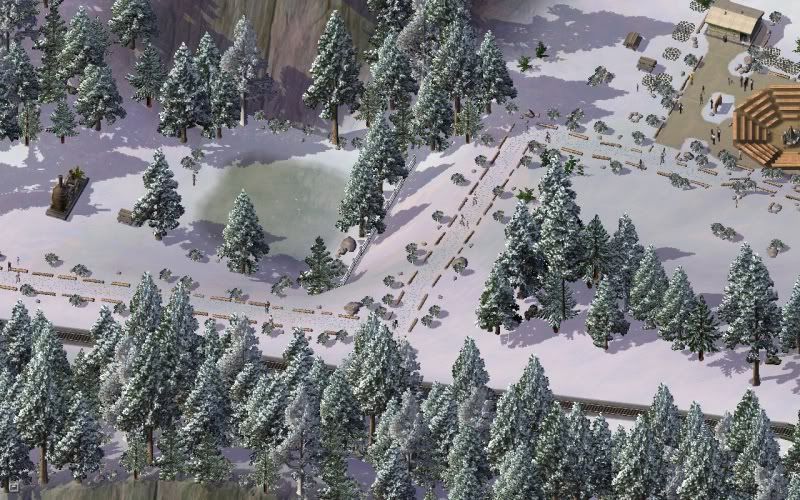 The annual 'Brass Monkeys' winter camp!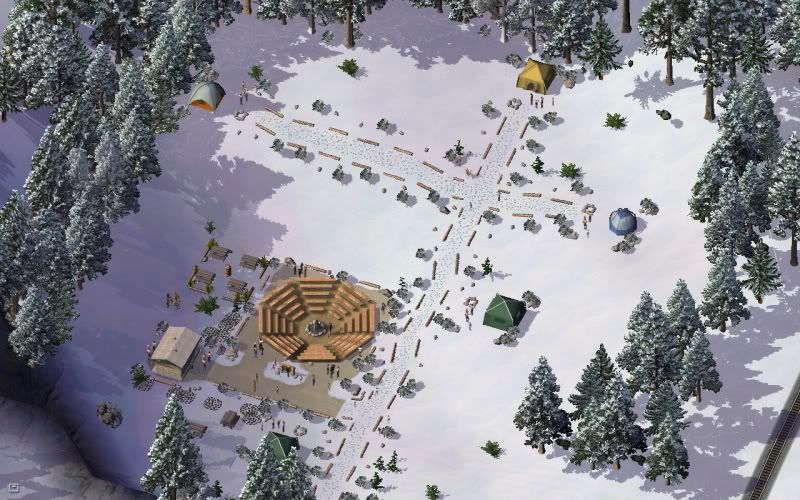 A roaring fire is mandatory!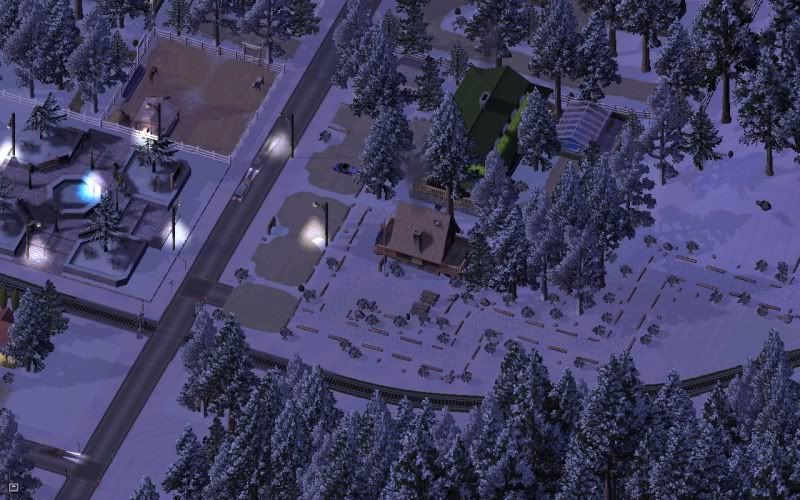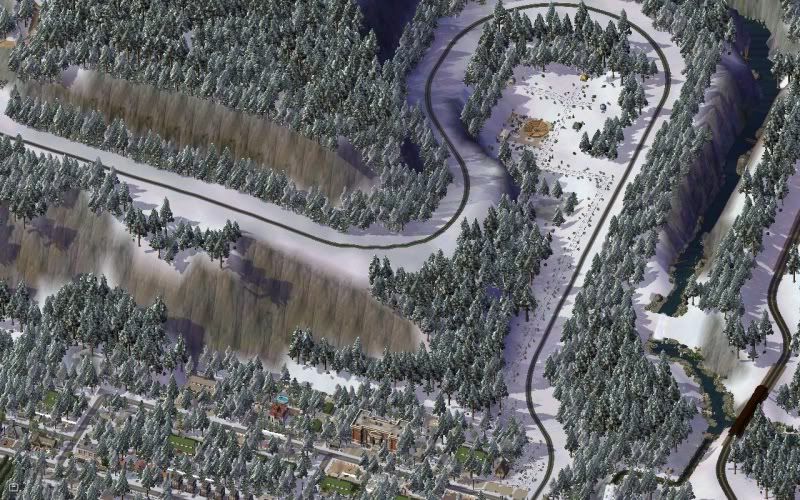 Anyhoo... I then made a couple of new pieces... a small curve and a large curve... not quite so angular as the small 90 corner.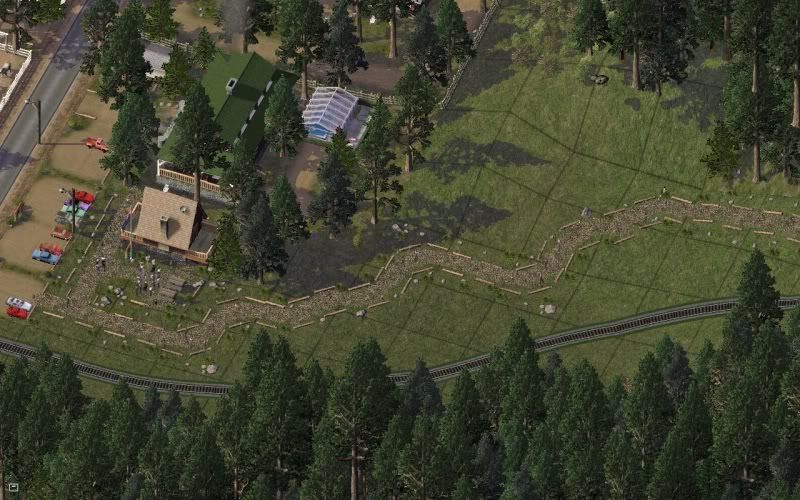 Stepping Stones...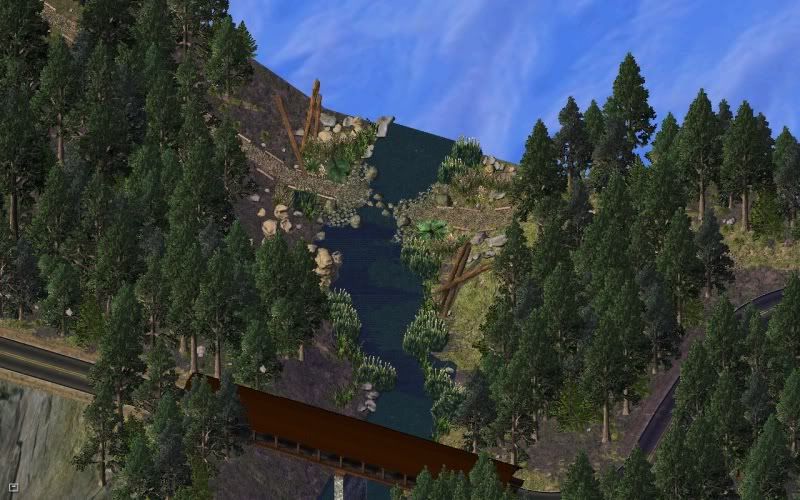 Sway Bridge...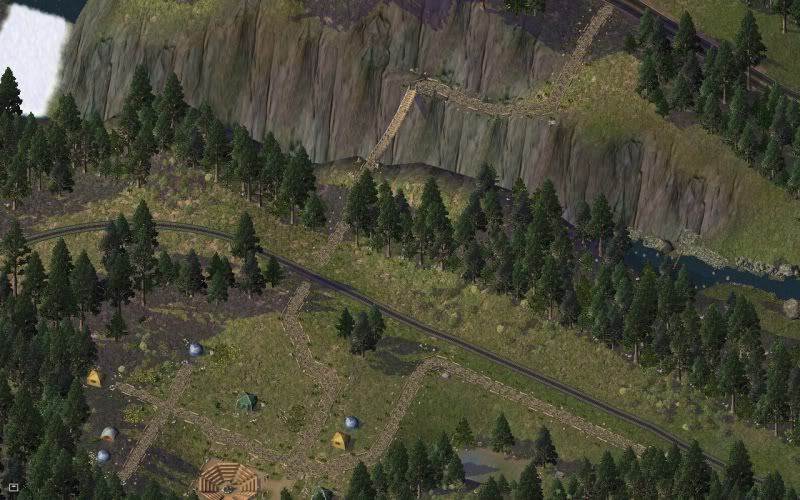 Winter... with the PEG Snow Mod installed...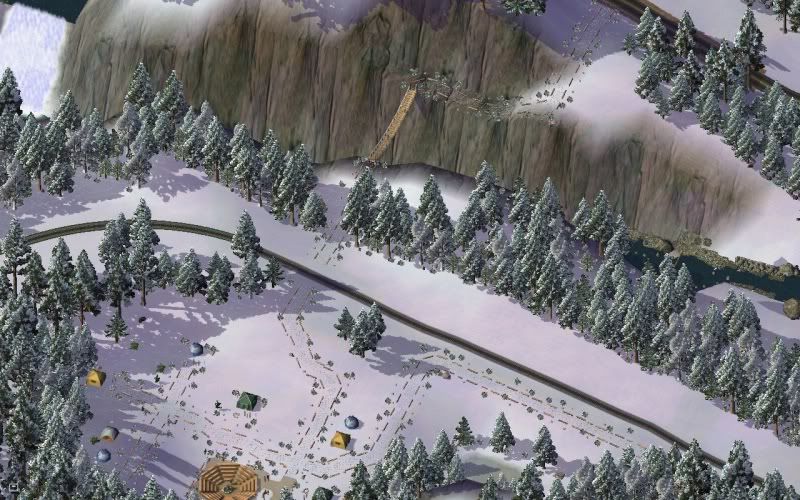 Don't slip!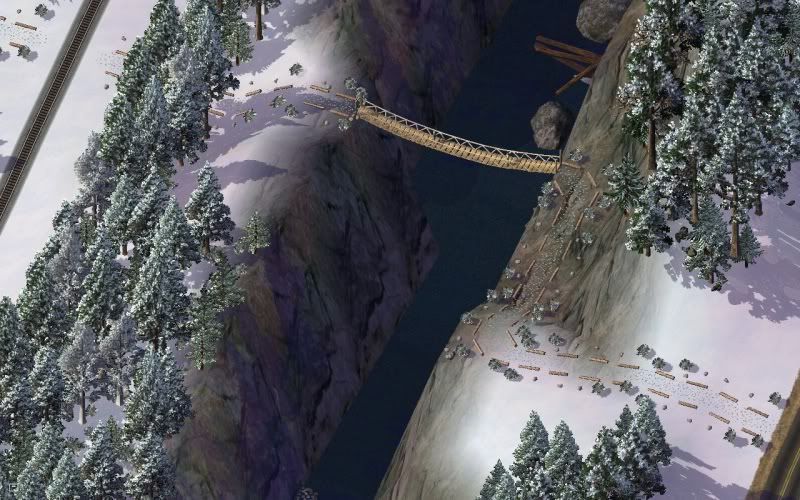 Winter stepping stones...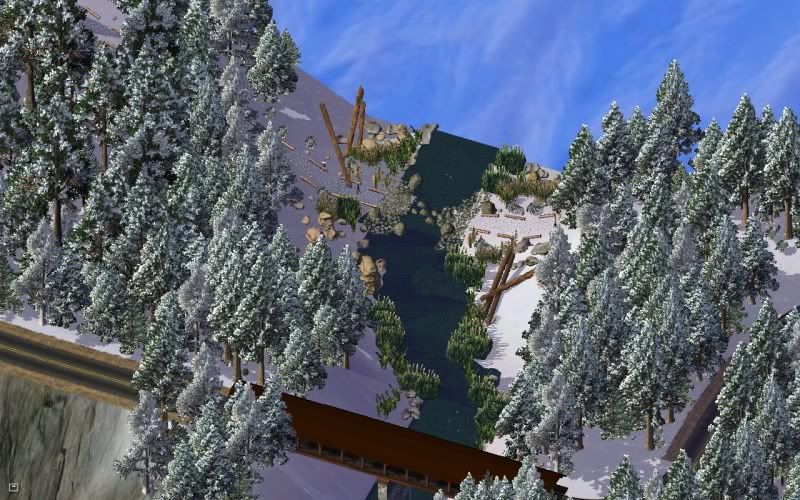 Couldn't resist taking a zoomed out shot of my rail spiral!