Missile Launch
Missile Launch
The evil nation of Queensferry is using their military base on the eastern Schulmania coast both as a launching point for future ground assaults and for missile attacks. A missile base has been built in their Model City atop the ruins of the East Devonshire capital. Up until this point, launches seem to have been more for calibrating targeting equipment and not against us. That is, until now. The first missile attacks against Schulmania were just launched.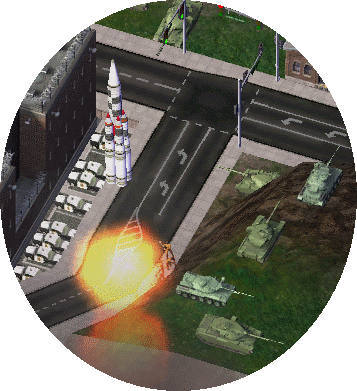 Meanwhile, unsuspecting Schulmania, with no radar or other detection technology, has no idea what has been launched against them. One can only wonder what scenic vista will be marred by charred rubble when the fiendish enemy is finished with their volleys of missiles. If Schulmania had air reconnaissance or radar, this is what they would have seen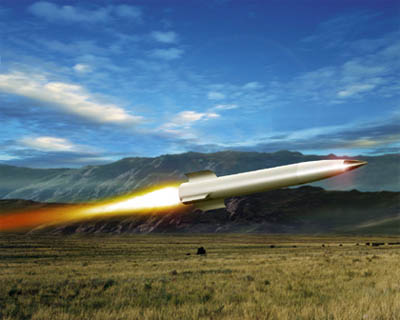 Curious to know what the targets for this assault are? Here's the map showing the attack in detail.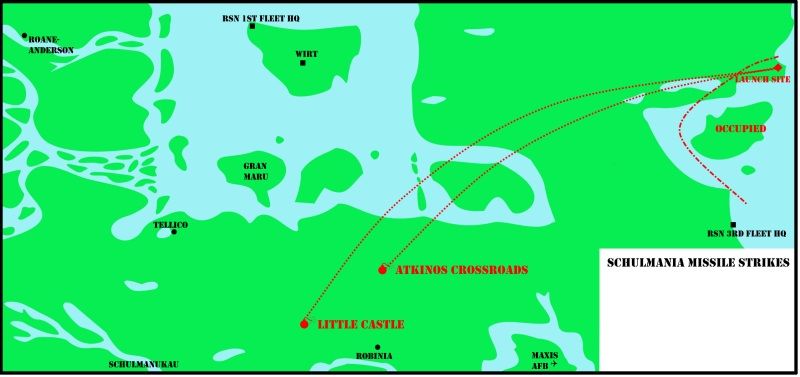 The targets are Atkinos Crossroads, a strategic trading town located where the Atkinos, South Wirdleonia and New Atkinos districts meet and Little Castle, key to the defense of the southern plains.
Let's see what damage has been done to these areas.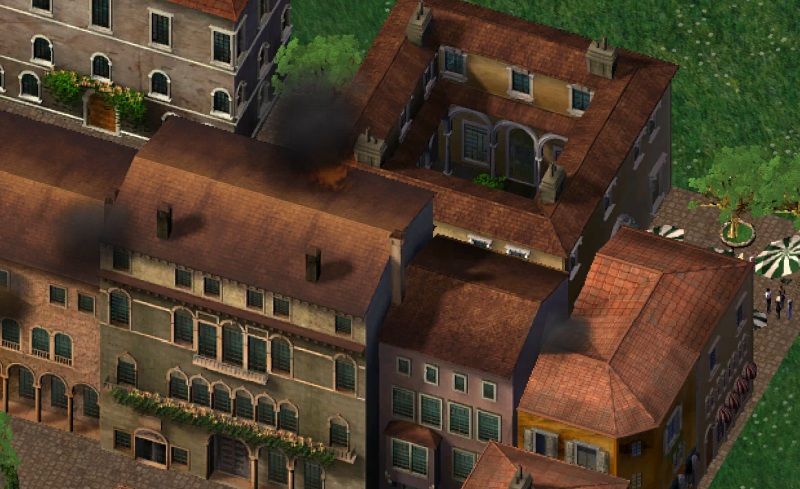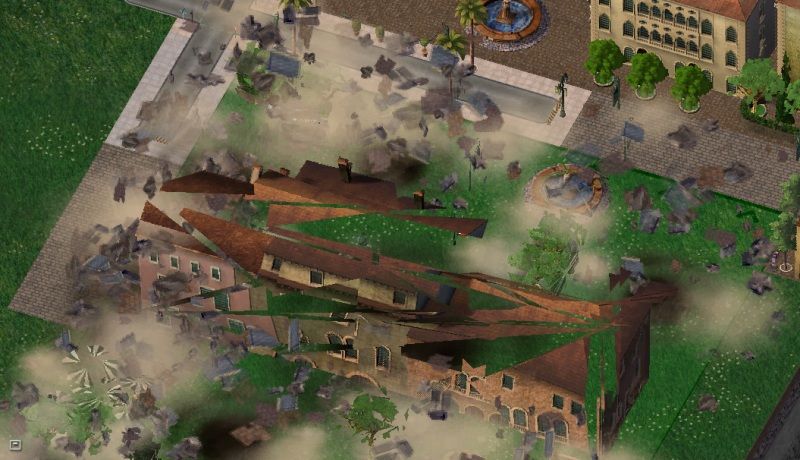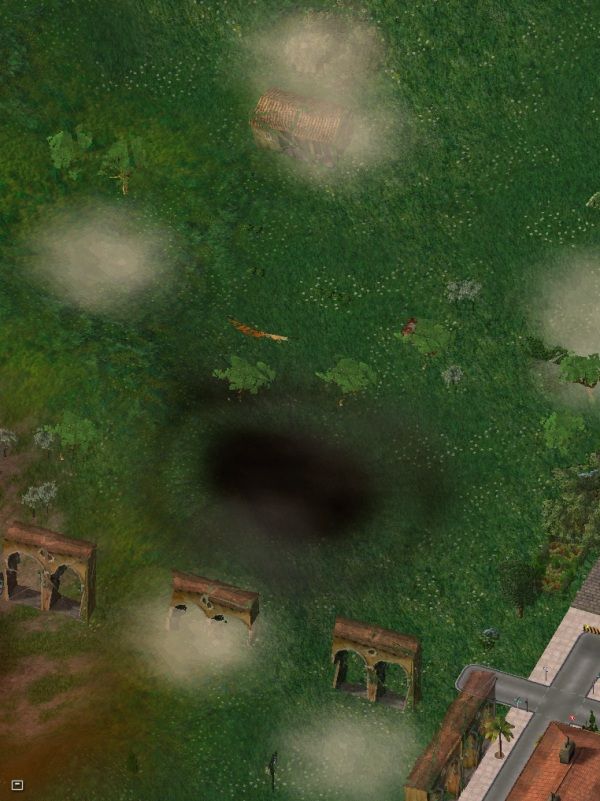 The destruction was complete in Atkinos Crossroads…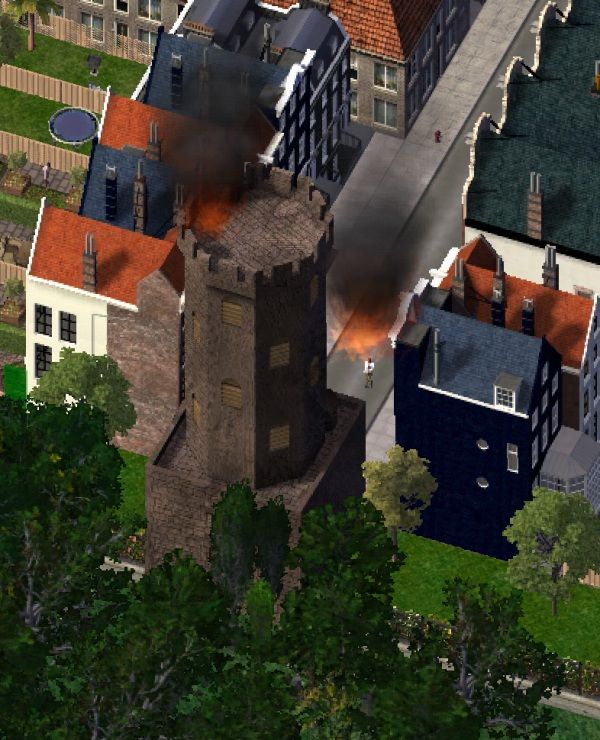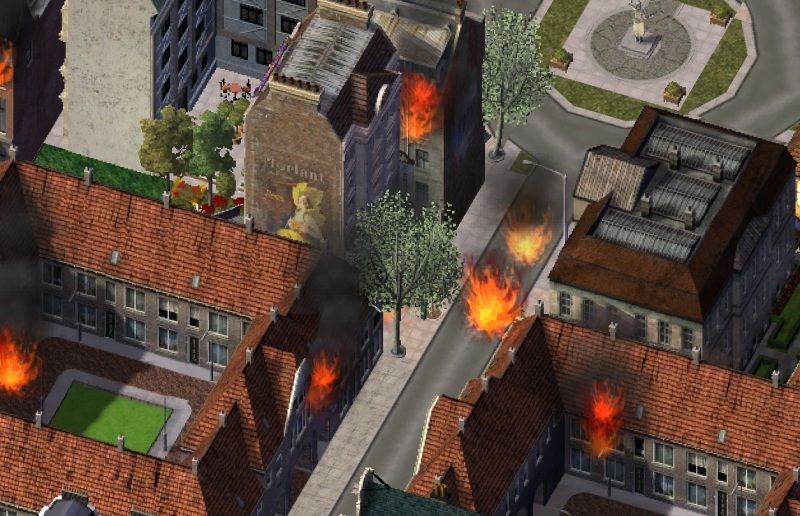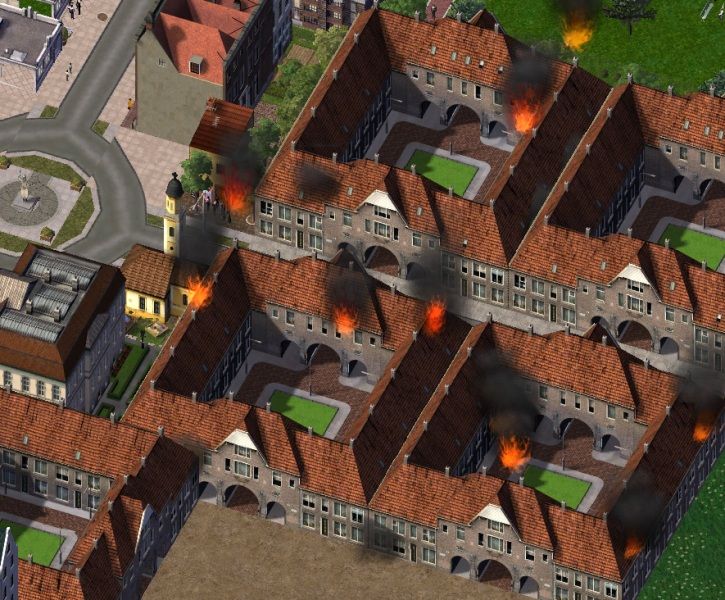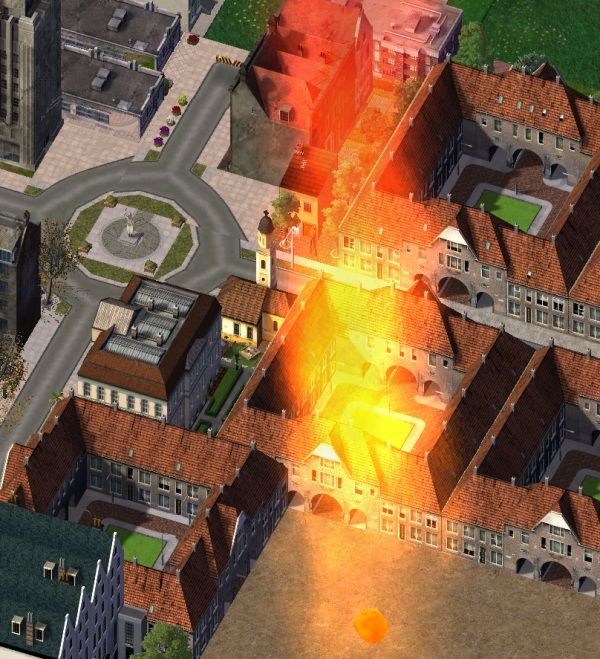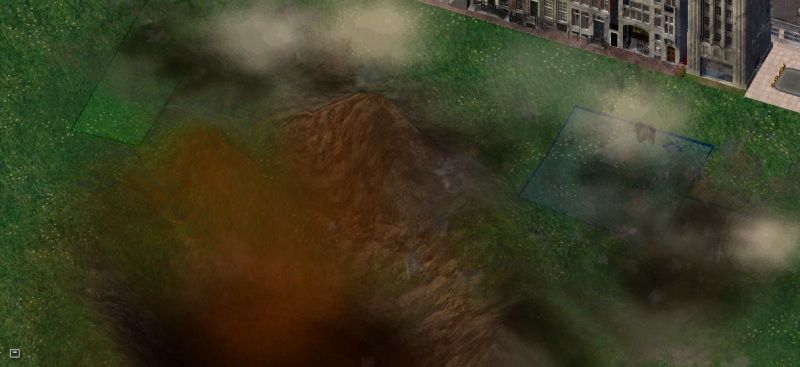 The destruction of Little Castle has also devastated the town. Queensferry has a potent new weapon and any town in Schulmania is now at risk of meeting the same fate as these two.
http://www.revolvermaps.com/?target=enlarge&i=3rXU8c4Lsn1&color=a00000&m=1