Upper Level Parking
East Tenne: Upper Level Parking
The western town of Cherohala (western because it is on the border between East and Middle Tenne, though it is about halfway across the entire region, which is only about half developed) is known for its two ports and its strategic location at the confluence of the Tenne and Little Tenne Rivers. But its most famous and signature feature is the massive elevated park running through the middle of town, bisecting it east to west from the shoreline to the city limits. This innovative recreational space was designed by renowned urban planner Troy McClure. You might remember him from such works as The Contrabulous Fabtraption of Professor Horatio Hufnagel or Good-Time Slim, Uncle Doobie, and the Great Frisco Freak-Out. The elevated park, known as "The Catwalk." Features some ground level amenities and a raised grassy park perfect for sunning, pouncing or just watching birds. Chipmunks, the garden tomato of the feline world, are plentiful and succulent. Hungry fror pictures yet? Of course you are! Wait no more. Here they are.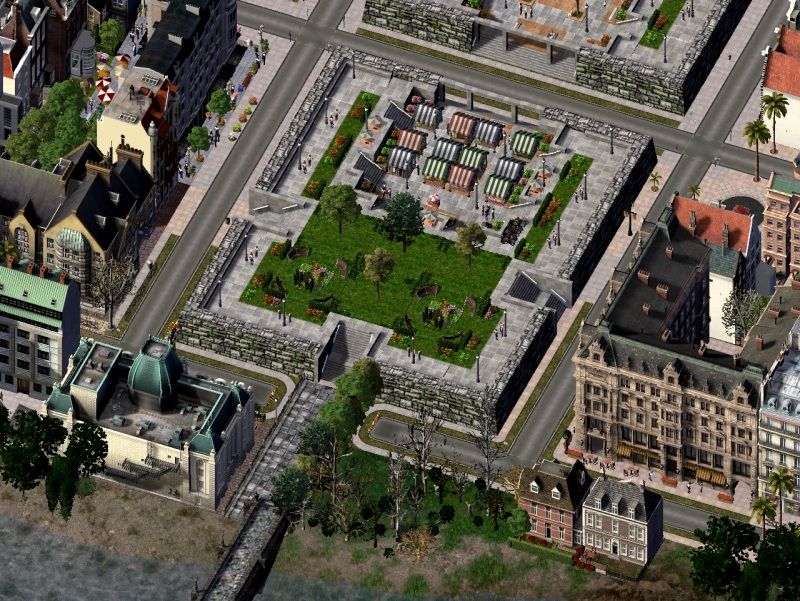 The Catwalk begins here, at the eastern edge of town, where it connects to the Cherohala Skyway Bridge across the Little Tenne River. On the other side of the river, connections to Burrville and the Tenne River Delta National Park provide land connections to the rest of the nation.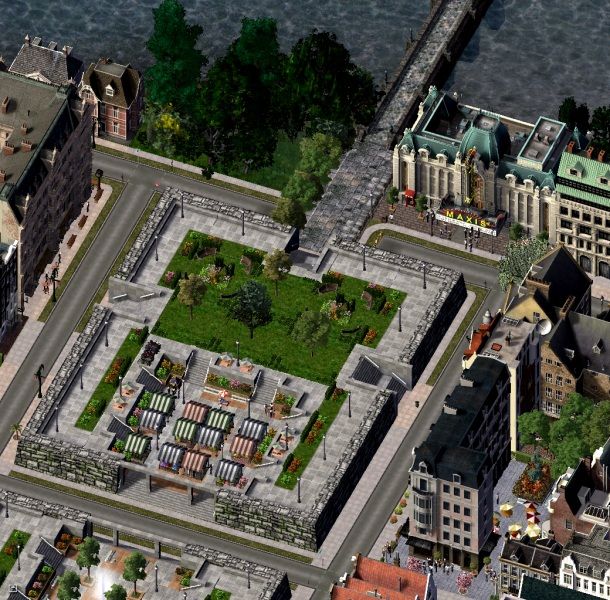 Close to the waterfront sits the Apostrophe Marketplace, a bustling hub for meat, fish, produce and assorted whatnots and doohickeys. Many a fine young Cherohalan has gotten their first job hawking wares here.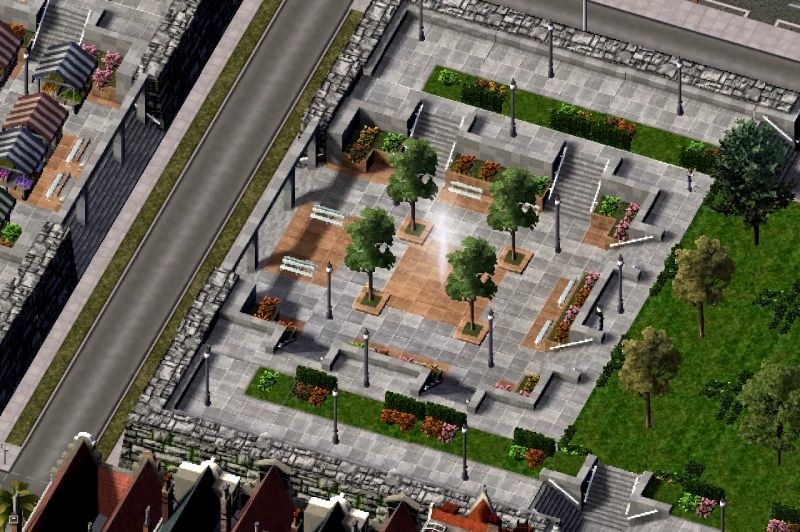 Across from the Apostrophe Marketplace is Walker Spring Plaza. Named for Casper Walker, founder of the market, this fountain is a fine tribute to one of the pioneers in East Tenne marketing. If you close your eyes while sitting on one of the benches, you may just see him coming by, waving his oversize novelty shears and calling customers to come in and cut their costs.
[For your amusement, a YouTube video of one of ol' Cas' commercials is **HERE** ]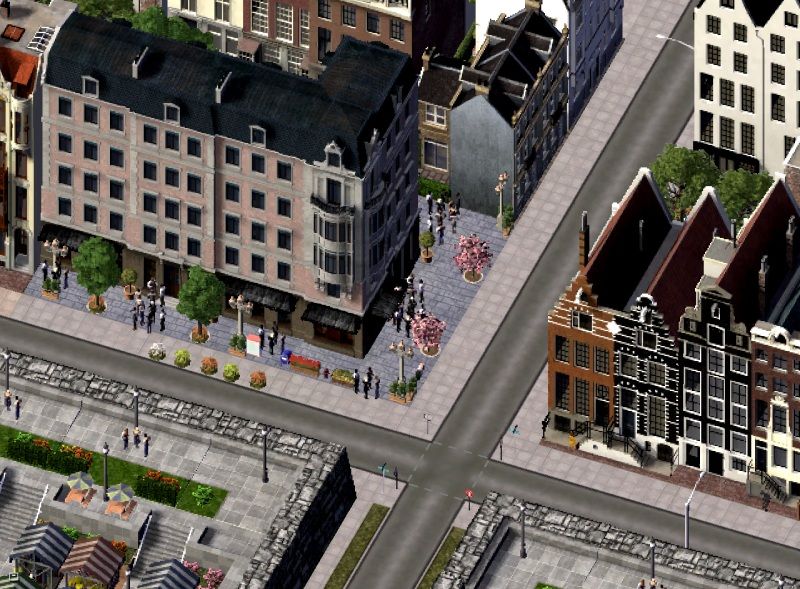 Overlooking the market is the Sign o' the Shears condominium, owned and operated by Walker's company. Woe to anyone who lurks around in the lobby waiting to pounce… Cas has personally promised to pounce back. And he means it.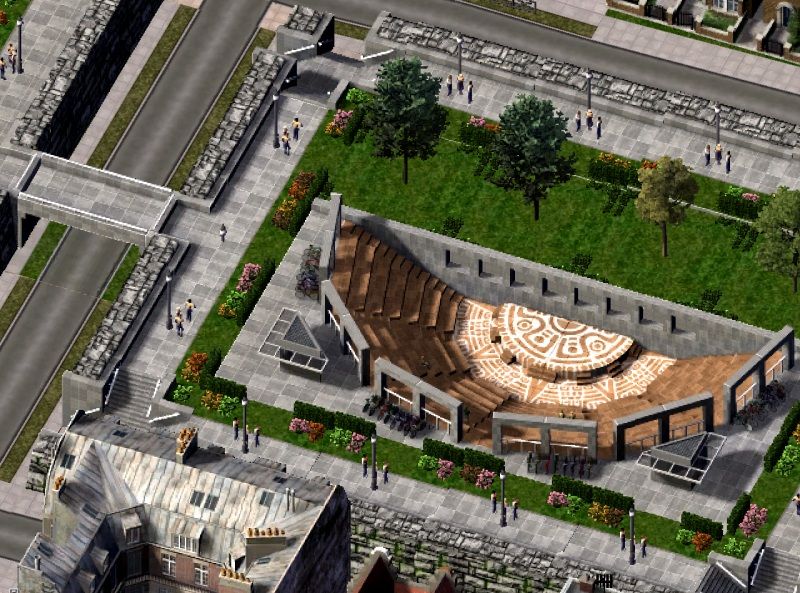 Need more entertainment? Cherohala is proud to offer a fine outdoor theater, suitable for plays, concerts and shadow puppetry. In the S & H Green Theater today, Hamlet, a story about a little ham, by Bill Shakespeare.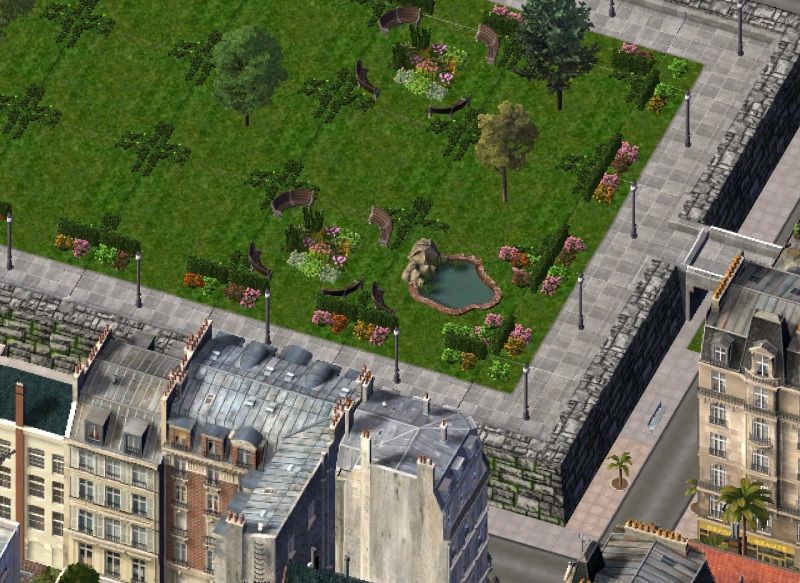 Would you believe the pond atop The Catwalk is stocked with fish? Just dip your paw in and a free lunch is yours! Don't like water? No problem! The net store is on the corner.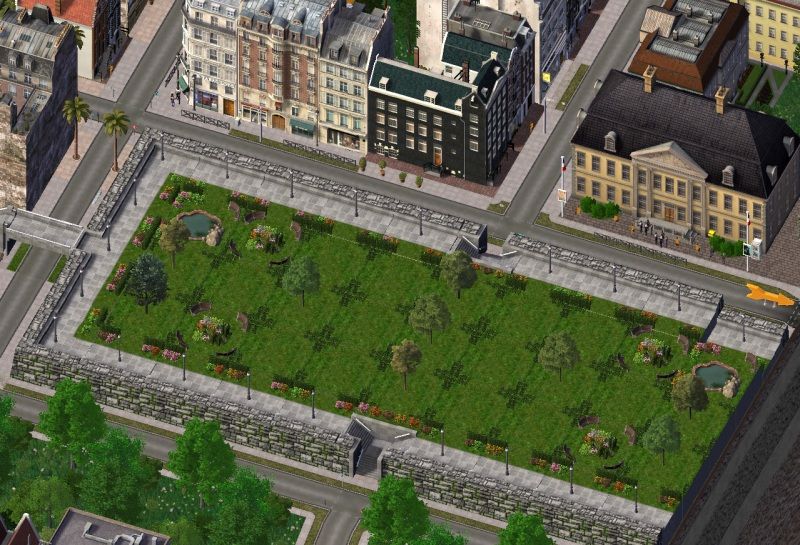 The western half of The Catwalk is on another tile, that of Middle Tenne. This is the first park to span two tiles in Schulmania. Impressed? You should be!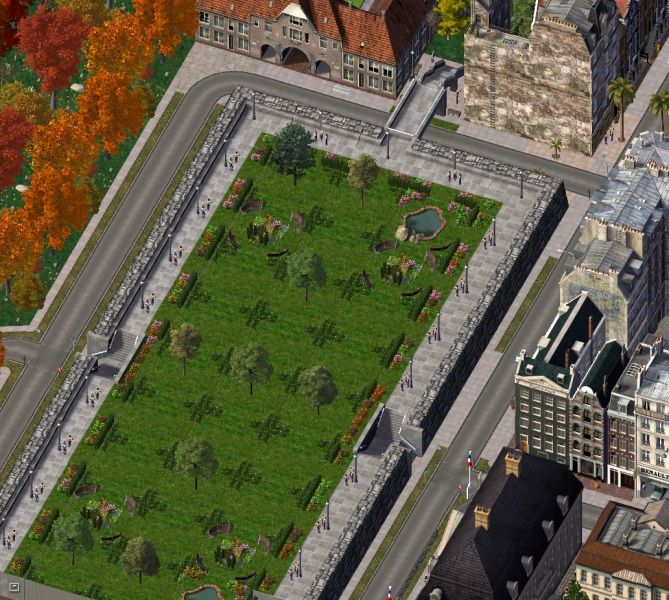 The western end of The Catwalk is at Camp Robinson, a military outpost protecting Schulmania's frontier.
The barracks house two companies of the XIII Corps 28th Division 172nd Regiment, known by their nickname "Claws of Wrath."