Lower Camp Green Lake - Free Waters Retro-Fit
I have now finished retro-fitting the lower part of Camp Green Lake, since installing the Free Waters mod.
This is the mod that allows you to plant MM ploppables directly to the edge of the original PEG Pond Kit.
Before: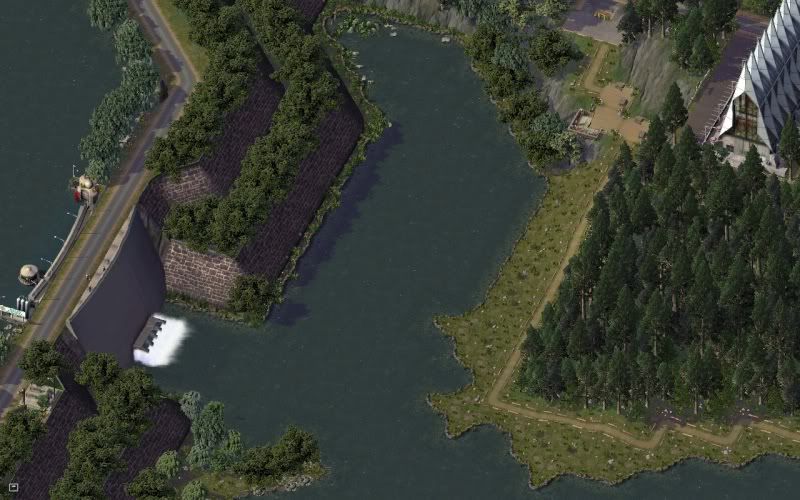 After:
The only part I left with the original shoreline lots was along the top, with the SPAM farms.