I will be spending the first few episodes establishing this region and talking about the backstory of the republic.
History and Civics
The Republic of Castellan is a fully autonmous nation of federated states, founded in 1857 CE, with the merging of three distinct states - The Caladan Isle, Castellonia and Delmoria. These three states are drawn from the Calmorian Archipelago, situated deep in the Northern Ocean. The Caladonians were a deeply spiritual and artistic people, drawing on the nature around them to influence their beliefs and values. The Castellonians were completely preoccupied with the pursuit of knowledge and were the first Industrialised nation. The Delmorians were warriors, farmers and tradesmen, supplying the two other states with resources via trade.
These three states lived in a period of relative peace for hundreds of years until finally a referendum was held after the leaders of each of the states came to the conclusion that more progress could be gained through co-opperation, rather than competition. 
This first episode will deal with the Caladan Isles...
The Caladan Isles - Part One
The first Island of the Caladan Isles is heavily populated and has a large commercial and financial district, supporting the nearby islands.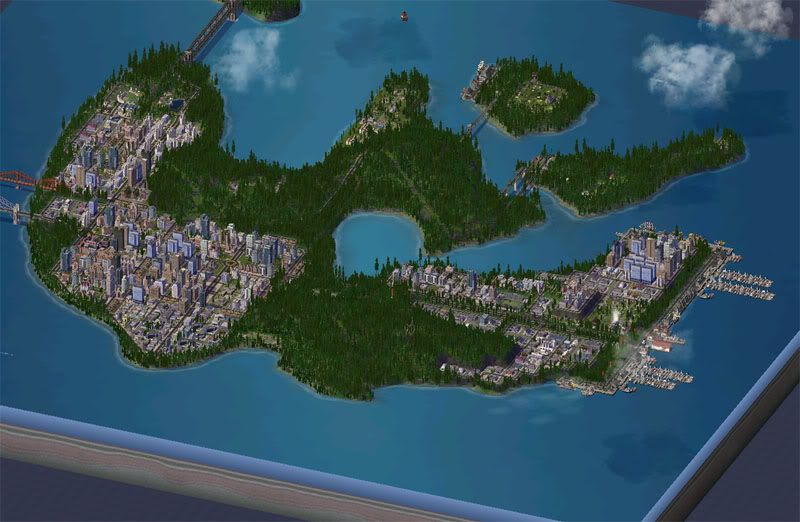 This Island provides the main link to and from Castellan and provides the end of the North-South Highway 1.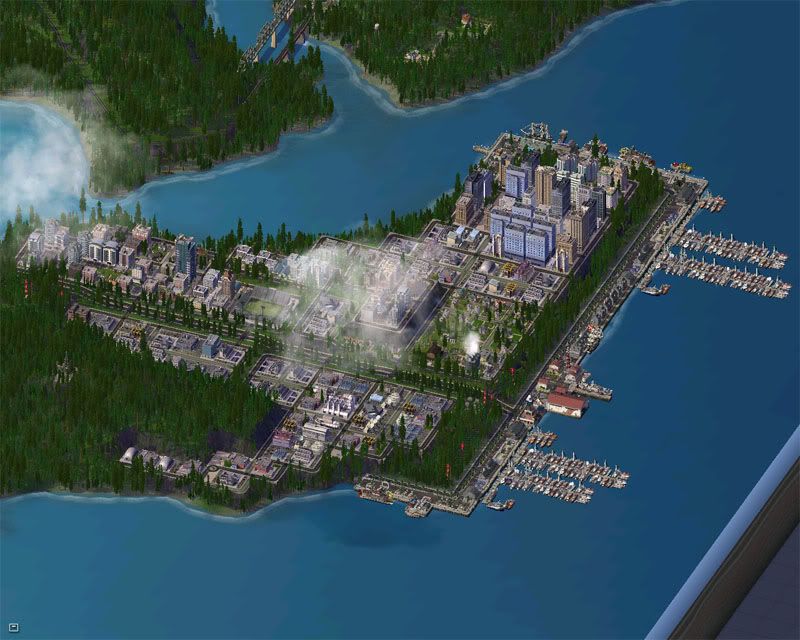 Caladan supports many wealthy families and is equipped to support their needs. An extensive marina and a country club provide entertainment for these families.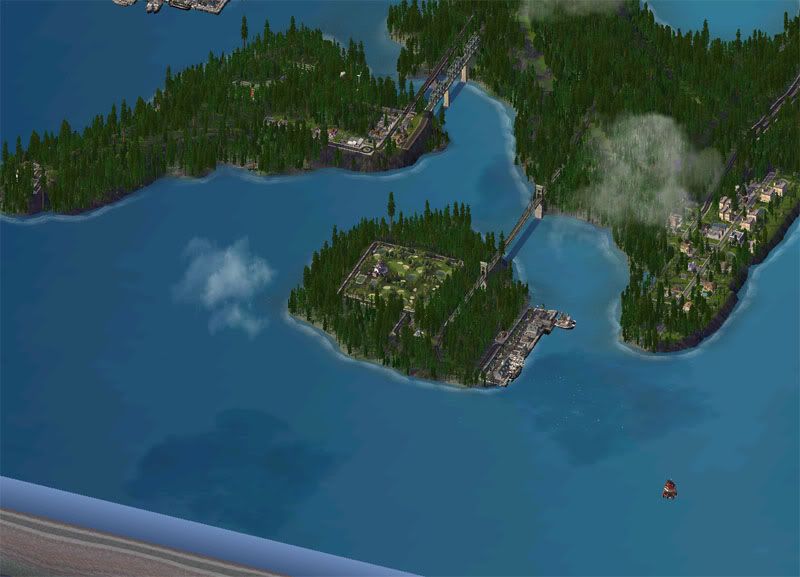 The Country Club is situated on a smaller Island, and is extremely exclusive with membership being offered to only the most wealthy citizens.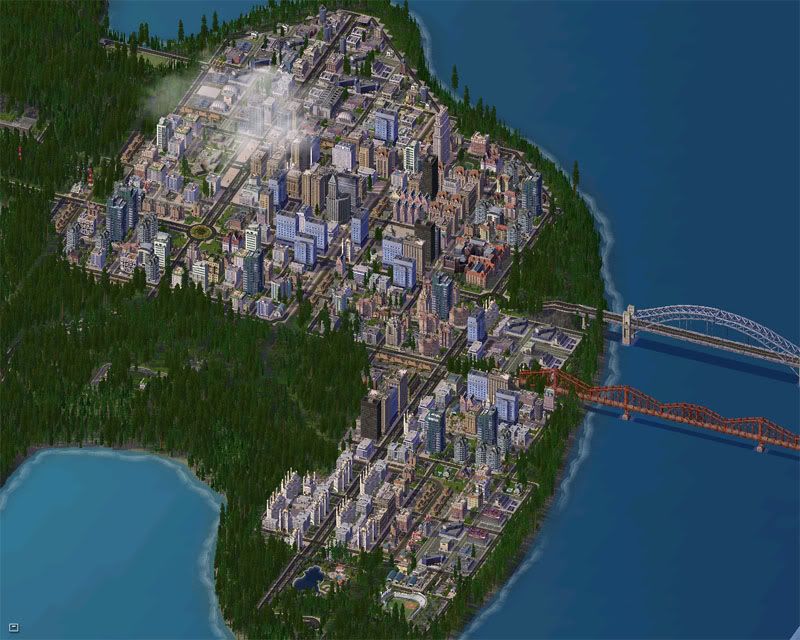 The main commercial district is still undergoing development and is predicted to increase in density in the next few years.
This smaller Island provides ferry connections to the rest of the Caladan Isles.
The next episode will showcase further parts of the Caladan Isles.