Georgia: Update #1
City name: Capitol City
Population: 5,000 50,000 (Population Goal = 1,000,000)
I have been working on Capitol City to make it a better city, a place where Georgia residents can look at and admire. The city has gone through some huge development and is becoming a strong, thriving city for both financial and retail economies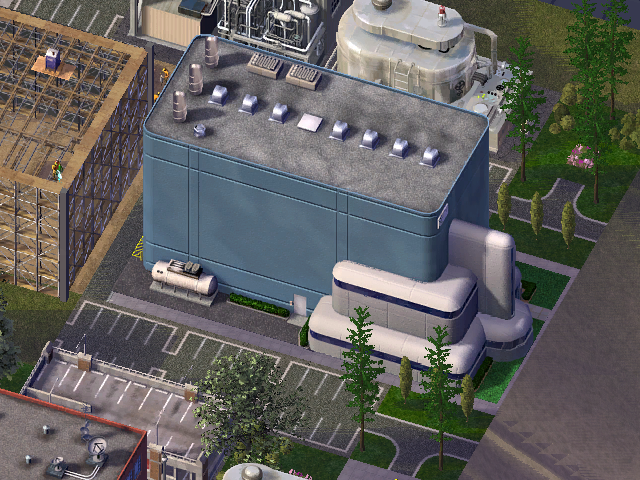 Capitol City's manufacturing/dirty based industry has been transformed into a high tech industry, as you can seen construction taking place.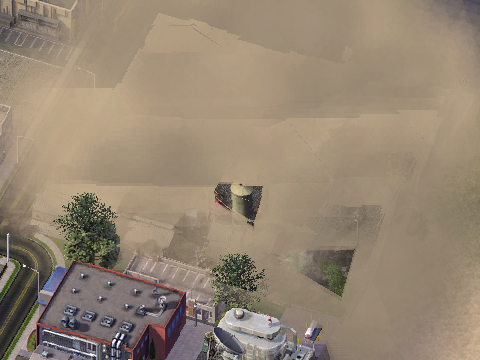 Moving nearby in the industrial area, the citizens of Capitol City has decided to decommission the Hawthorne Coal Mine & Coal Power Plant
The vote (18,950/7,899) has decided to find cheaper, cleaner alternative sources of power.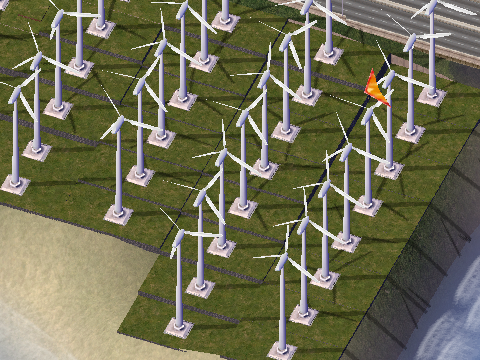 Capitol City has then decided that due to high gust winds off of Capitol Lake, Wind Turbines will make good sources of clean wind energy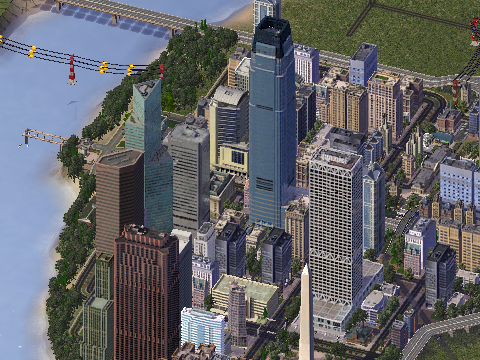 The Financial District has really taken off in the past ten years, with Goldman Sachs, Citigroup, and Wells Fargo moving to the capitol.
Residents are getting skeptical of the greedy bank operations, and hope that the government regulates them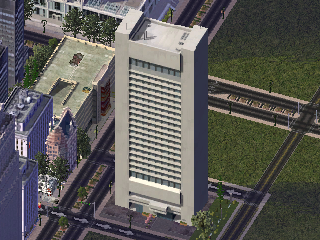 Therefore, the creation of the Georgia Federal Bank Reserve was created/built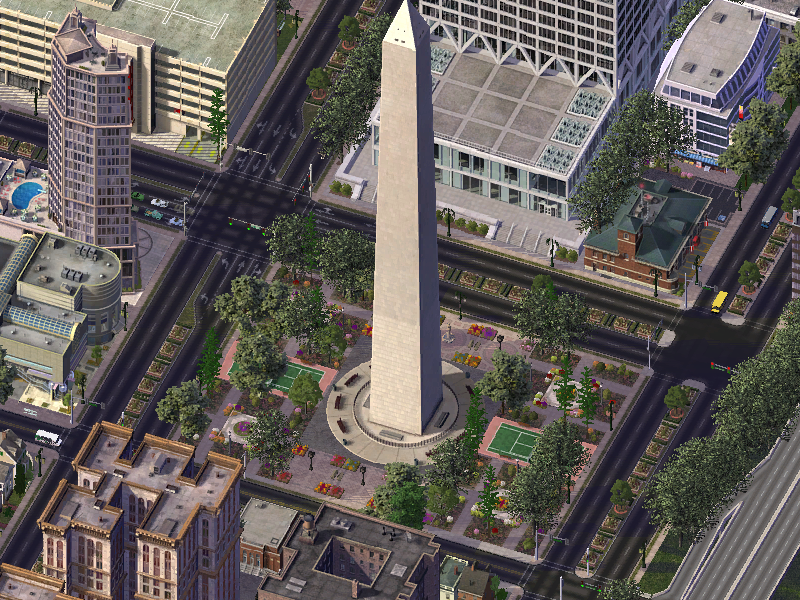 Near the Financial District is National Park, where the Georgia National Monument has been constructed
Citizens of Georgia voted for this style of architecture, as it brings the nation of Georgia a symbol of freedom
At Georgia State University, the Georgia Nighthawks Stadium has just opened and the surrounding dorm students are excited for the upcoming football season!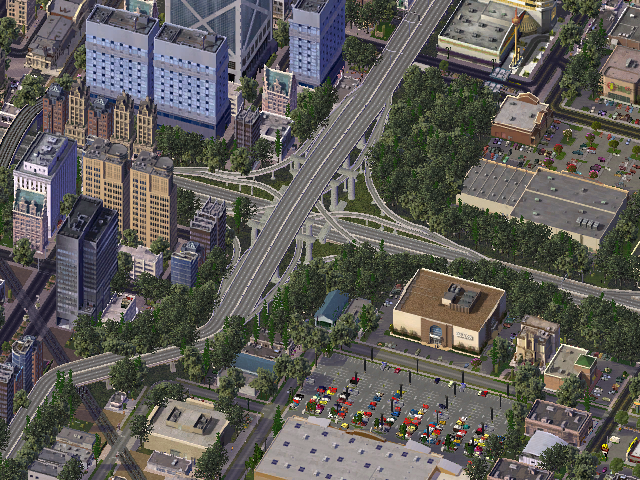 Remember the bare interchange of I-45 and I-73? It is now surrounded by commercial and retail districts
Lastly, near Georgia State University, Wal-Mart Supercenter has opened a retail store nearby
Hosiery Update: Hanson Hosiery Mills has recorded record profits of $250,000,000, placing a huge budget surplus for the city!
However, citizens now realize that the potential of a state-owned business could lead to corruption,
Therefore, there have been talks of a petition to find a buyer or to split the profits among Capitol City residents.