Welcome to Kyonghong! Kyonghong is an island just off the eastern coast of Taiwan. It is a major Special Administrative Region under China, founded in the mid-1990's. It is a major cultural center and is known for its dense urban sprawl and commercial centers.
We will be visiting the central business district, known as Midway (中途). It is not only the commercial hub for Kyonghong, but also a major residential and hotel district. You will hardly see suburbs in this part of town.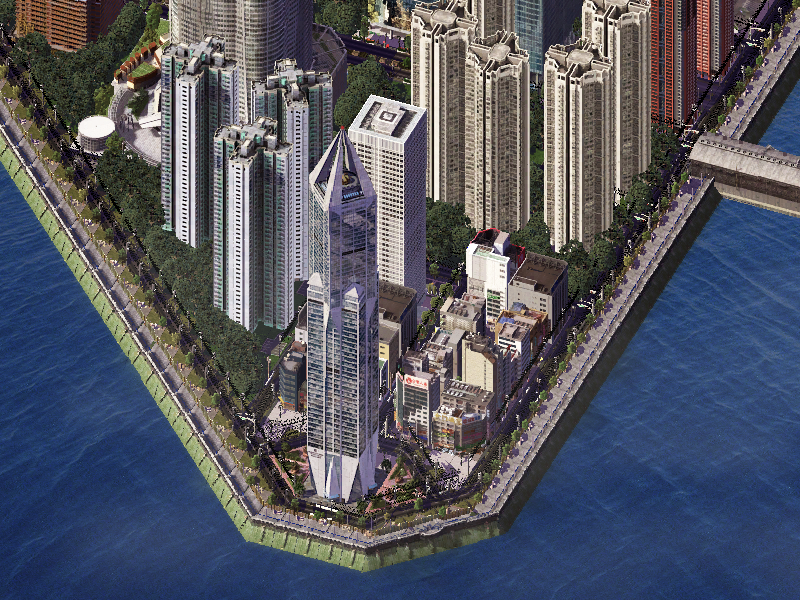 You have just seen Commander Point (指挥官点). It was once a major military base, but has since been transformed into a peninsula known for its office towers and hotels.
Now, just across the Gōnglù River, is a major residential area. Although still under the Midway district, many residents prefer to separate it and is colloquially known as Cūnshān (村山).