Carageenan Cove is an industrial boom town of mostly dirty industry.
Purposely formed for city spread and connectivity.
A neighbor to White Rock which is currently the largest city in the region. Visitors from outer Cascadia stay in C.C. for its view of the Carageenan River. Interstate 320 and 40 create an artery in the northeastern part of the city connecting 4 cities resulting in an increase of industrial demand. Still a work in progress.
Population: 50,000
Below we have a shot of current Inner Cascadia, Sister cities of Carageenan Cove (C.C.) are White Rock (Pop. 120,000) and Fairmount (60,000). Further development in White Rock and Fairmount are in progress.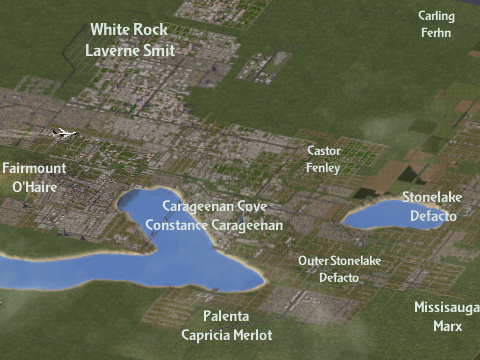 Current Region Population 218,000.