The dark blue waters of the River Havel flow through Gleitzen, separating the historic city from the newer industrialized and housing areas of the northern bank.
The beautifully restored 'Strombrücke', spans the river Havel.
The commute between the riverbanks.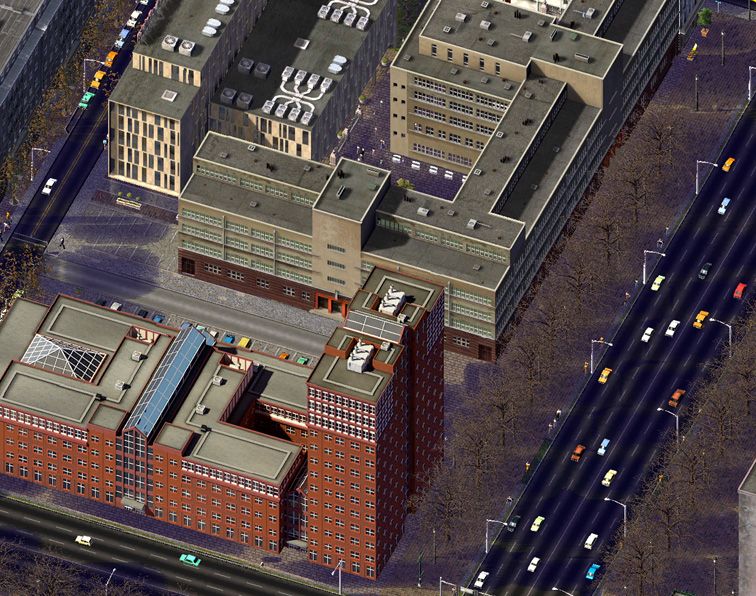 The newer buildings around the rebuilt riverfront district, comprise of many institutes of learning and city administration, along with commercial and apartment complexes.
The city's newer standard of living contrasts with the old one, over the cross river rail line.