Hello guys, welcome you to Vocallunia.
The city is settled beside the old vocalno named Vocallunia, and i take it to the city's name. Let's enjoy it !
Begin at the small town, very green and peaceful.
Hotel around the central lake named Petit lake
This is the first CBD of town
View from Industrial zone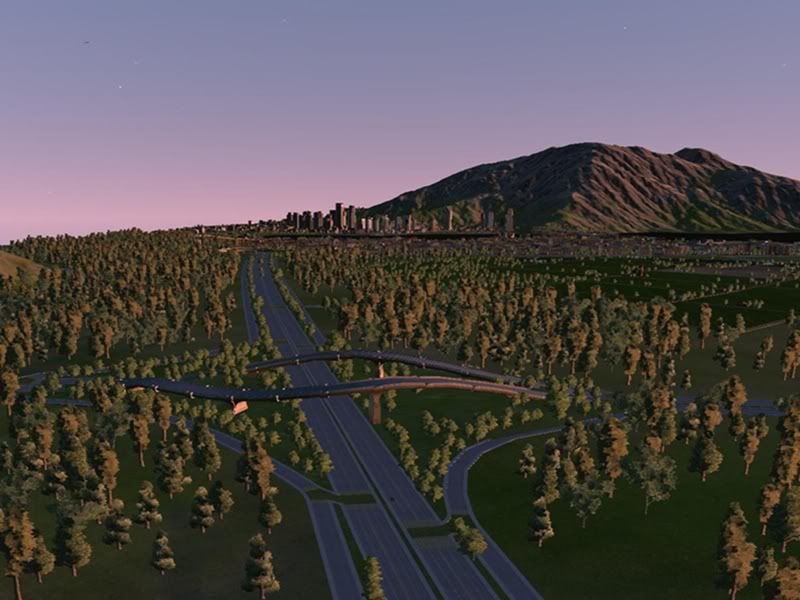 From the air, you can see the Vocalno behind the town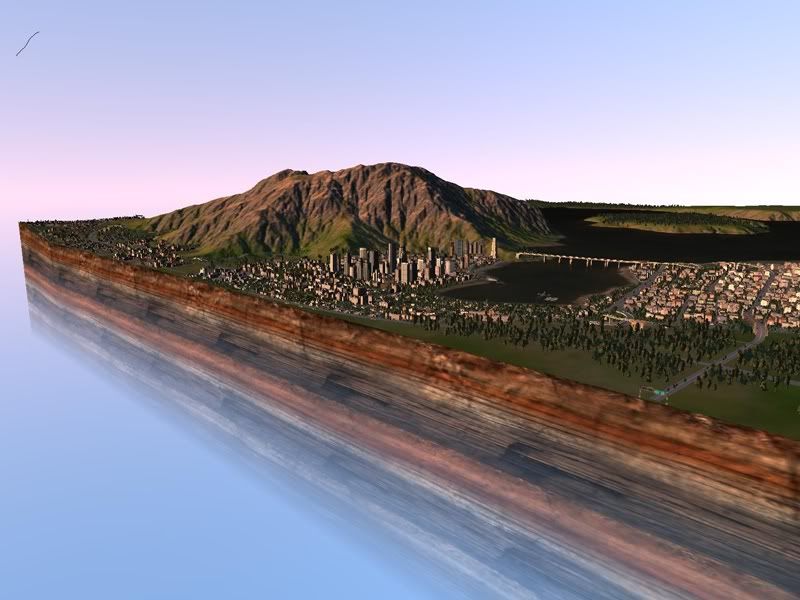 After the long time sleep, the town is wake up with many new town around the Midtown.
One of new urban area by Chinese style, clean, green and tidy ( but i don't like much
)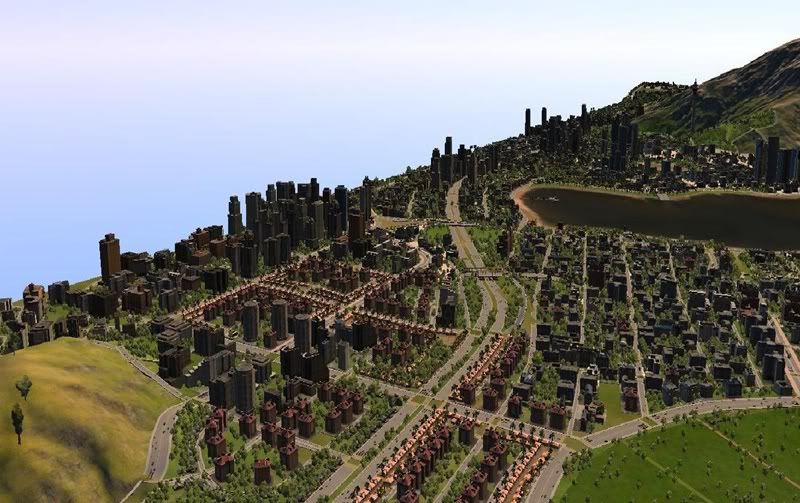 Look down from the air
And in the sunset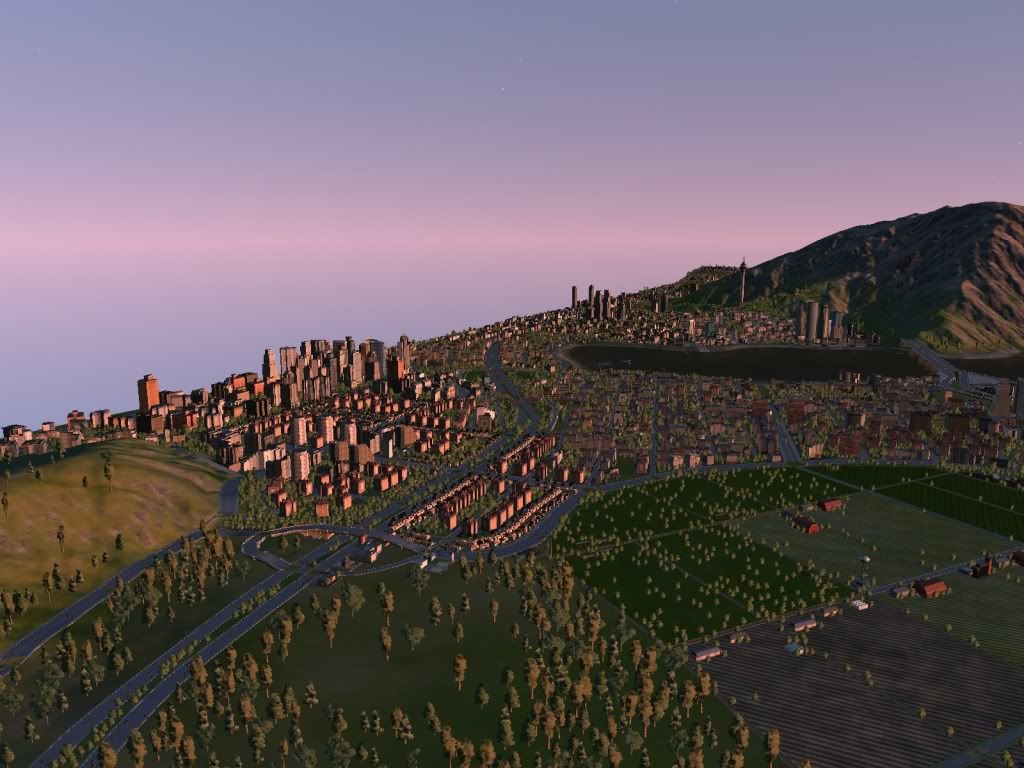 The trafic is quite good, except the main Expressway to the Industrial zone
The City is devided to 7 quarter and Industrial zone (IZ)
Quarter 1: Petit, surround the Petit lake, the history center of Vocallunia
Quarter 2: Marina, this is the first urban area in the city,many executives and elites choose this quarter to live because of it place, enviroment, and leisure.
Quarter 3: Midton park, the mid-rise urban. Skilled worker live here.
Quarter 4: Canulia, settled by the first mine worker, near by the vocalno
Quarter 5: Upton park, the high rise of executives urban
Quarter 6: Chino new town, this is the new urban by Chinese investment,it is sastify the thirsty of city: house for every one.
Quarter 7: New CBD named Highton