So yeah Iike I've been living in the Philippines for a while now.
Right, what happened?
Well I had originally left Guam to join my family in Bacolod, but then I went to Manila at a very early age, to perform in a singing competition. I had to go to Manila for that.
Ooh so then what?
Well I came in second place but I mean....
Ding! we are currently performing last minute procedures before we touch down at Guam international airport, so could you all please return to your seats and fasten your seatbelts. Thank You
Ding!
sa kasalukuyan kami ay gumaganap huling minuto mga pamamaraan bago namin touch down sa Guam internasyonal na paliparan, sa gayon maaari mong lahat ng maaring bumalik sa iyong upuan at sarahan ang iyong seatbelts.
Salamat
.
Oh would you look at that..
That must be
Hagåtña
up ahead. 
Look over there, can you see the airport?
Yes, wow we're very close now.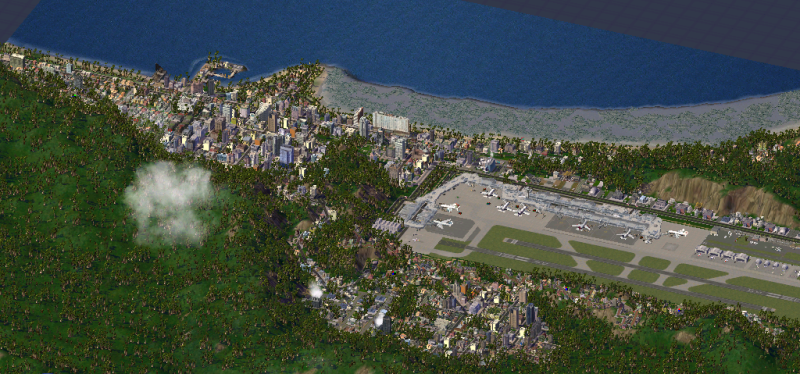 An aerial view of Guam's capital Hagatna and the newly upgraded Guam International Airport
Wow it looks so much different from the last time I was here.
See Agan Heigts just behind the Airport, wow those buildings weren't there before. 
Yes it looks very beautiful and just look at that beach out there, and the reefs too.
The ocean is so blue.
Yeah
That's Sinajana and just infront of the airport s Mongmong-Toto-Maite & Barrigada.
Hey that's Tamuning, that's where my uncle lives.
Tamuning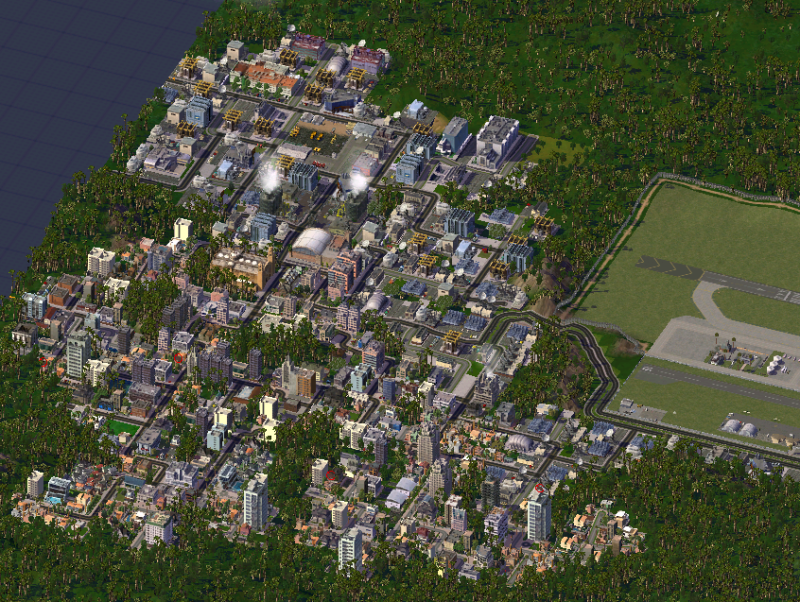 Just look at the archietecture, it's almost like a mixuter of American and Camorro-Spanish.
Yep, that's because we're part of US territory, but before that Guam was a Spanish Colony, part of the Spanish East Indies.
I can also see some Japanese & Chinese buildings down there too.
Well Guam does have a lot of Japanese people living here and during the war many Japanese settlers came to the Island from the neighbouring Saipan, which was then under Japanese rule.
But I suppose the mixture of buildings and archietecture only adds to the beauty and diversity of the island right?
Absolutely and without all these cultures merging into one place, I think we'd see a very different Guam.
Look down there, see those buildings?
Yes?
That's the original location of the Camorro Village.
That place hasn't change would you believe since the Spaniards arrived.
Wow.
And that place till now is still the capital of the Camorros.
Camorro Village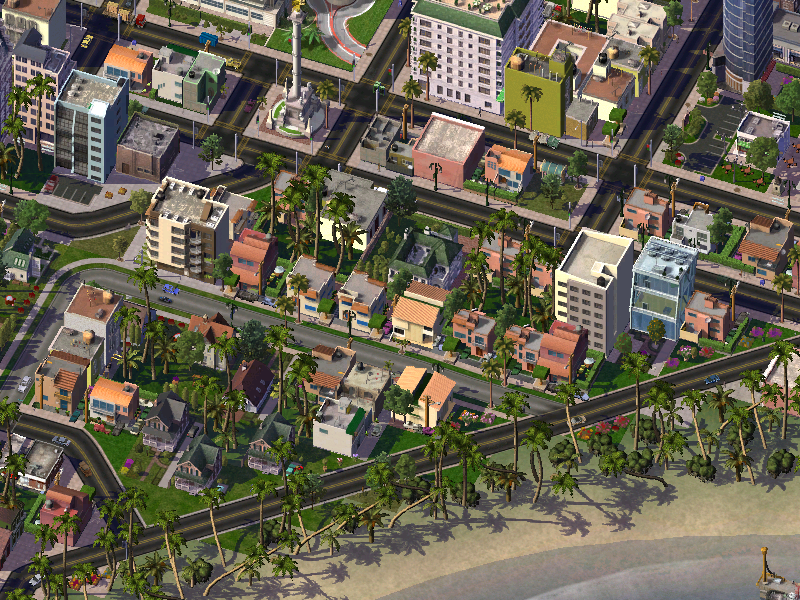 and see there, that's the Marina
Very nice!
Ok well I guess this is it
Our approach and landing at Guam International Airport

Ding! Ladies and Gentlemen, Cebu Pacific welcomes you to Guam.
We hope that you've enjoyed this trip with us.
On behalf of Cebu Pacific, thank you for flying with us and enjoy your stay.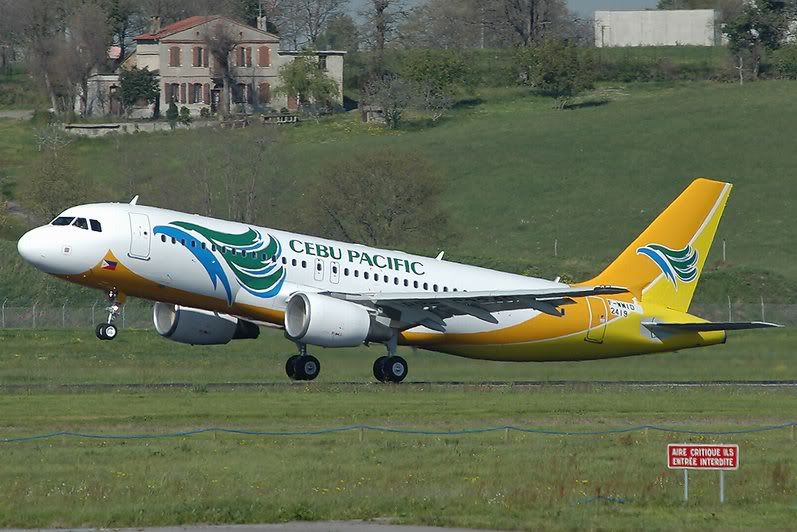 Please remain seated till we arrive at the gate.
Well at least we made it.
Yes, thank God.
Now all we have to do is meet up with my uncle
.

Hafa Adai!