Port Felix - Farms and Industry
 Port Felix - Farms and Industry
All grand manors require a large farming estate to support them.   Schonheit Castle is no exception.   Winding up the wooded valley of Port Felix,  is a thriving collection of farms and industry.
The Lyhoko River winds its way through the maze of farms.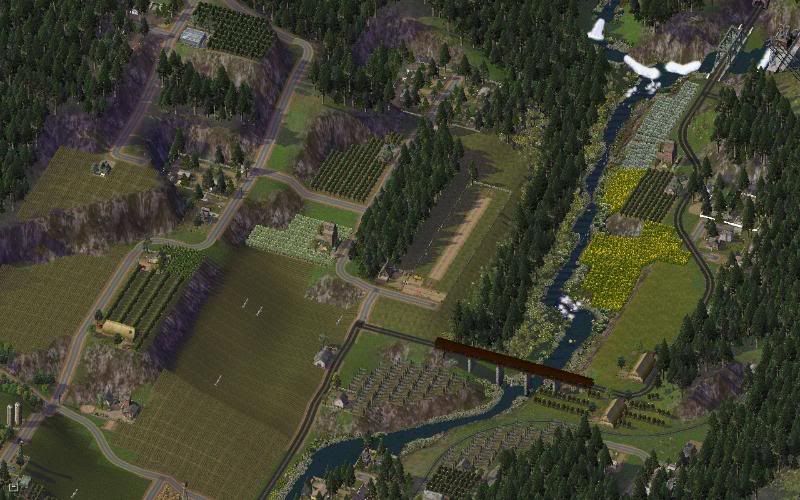 The valley supports a number of landing strips...  one for the fire plane, one for the air ambulance and another for the cropduster.    Pilots need to keep their wits about them as they approach or take off...  unless they want a pine tree branch decorating their cockpit.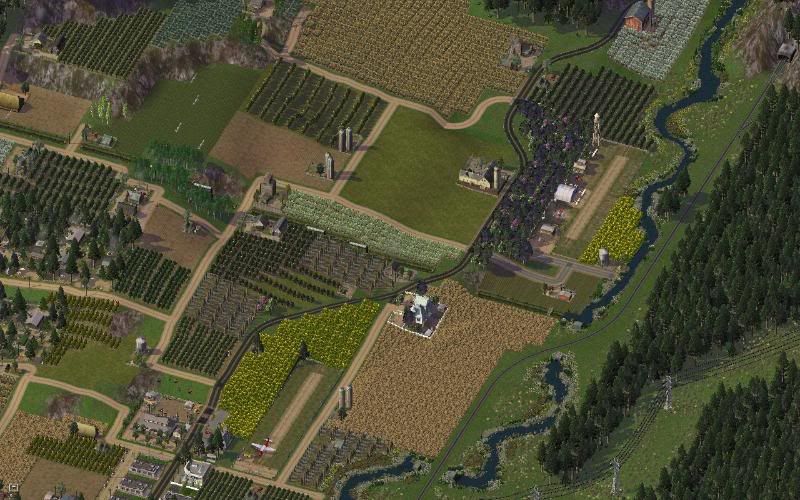 At present the community is still relatively small and compact at around 2000 residents.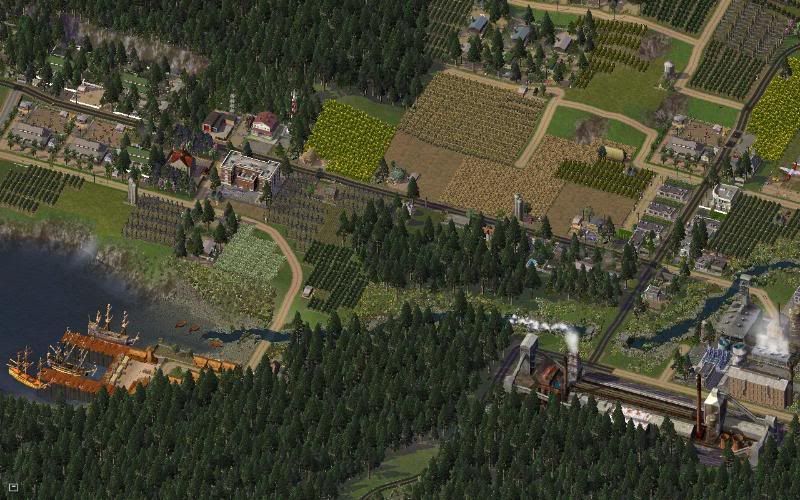 There is a small but busy industrial area.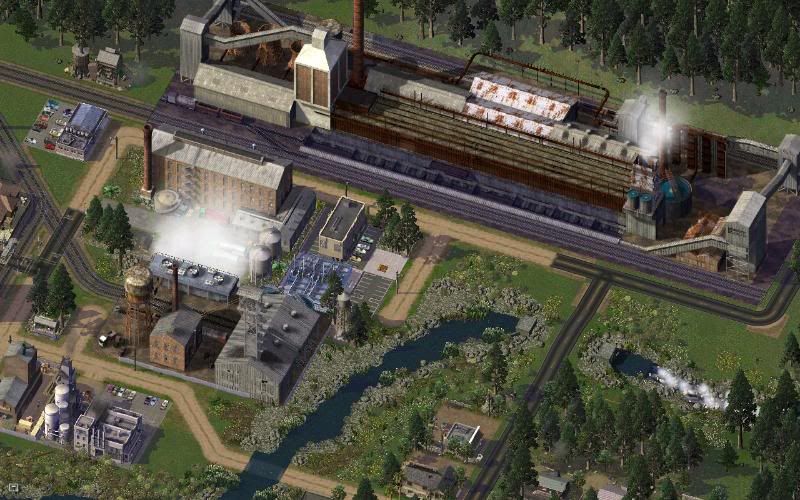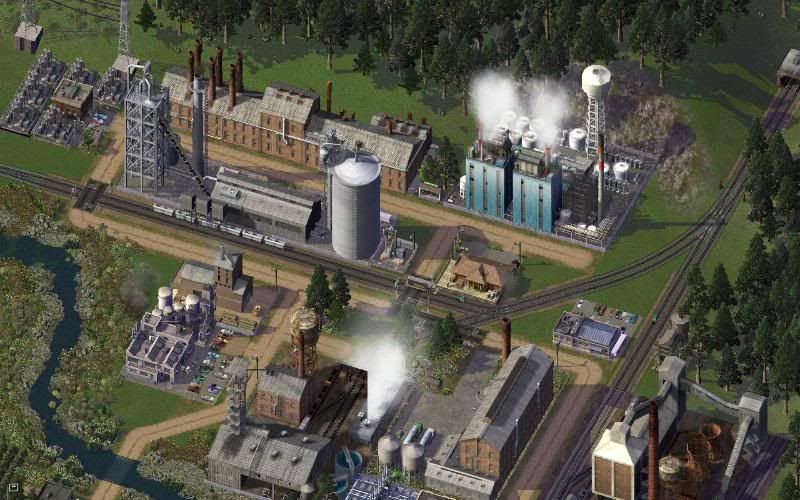 A closer look at the fire landing strip.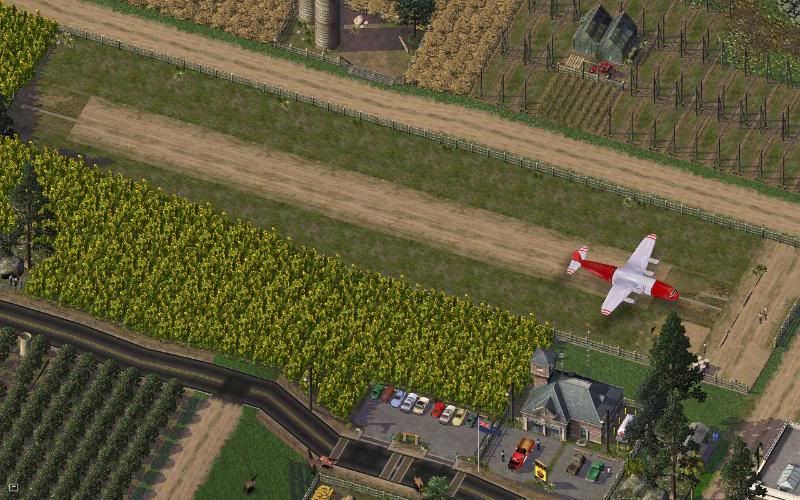 The School of the Air broadcasts its lessons to the entire large tile.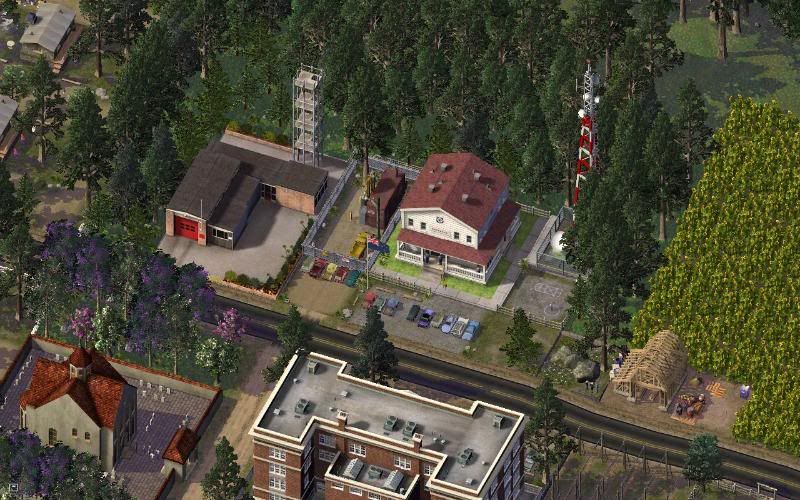 In the event of a serious medical emergency the patient will be flown to a large city hospital in another tile.   A small clinic takes care of every day ailments.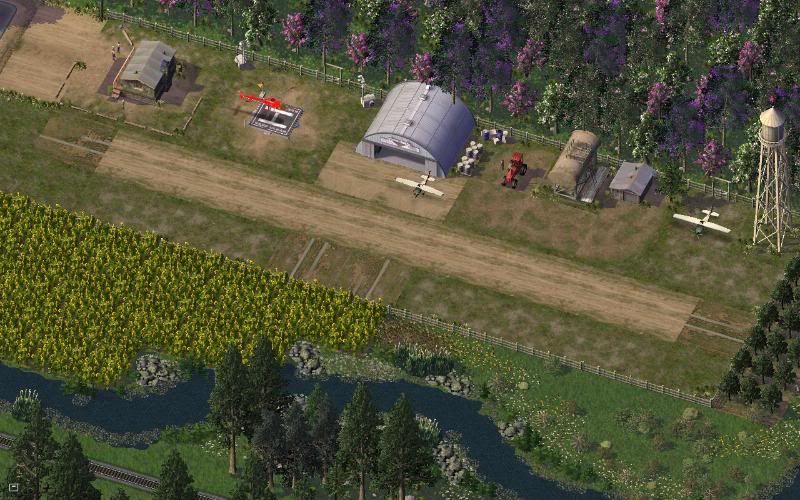 Small clusters of mountain lodges are found up the valley.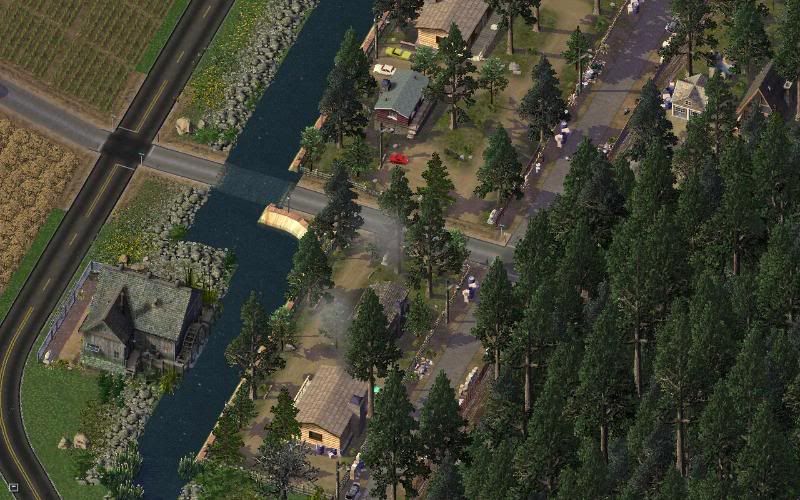 The Kittychp Bridge crosses the Lyhoko River.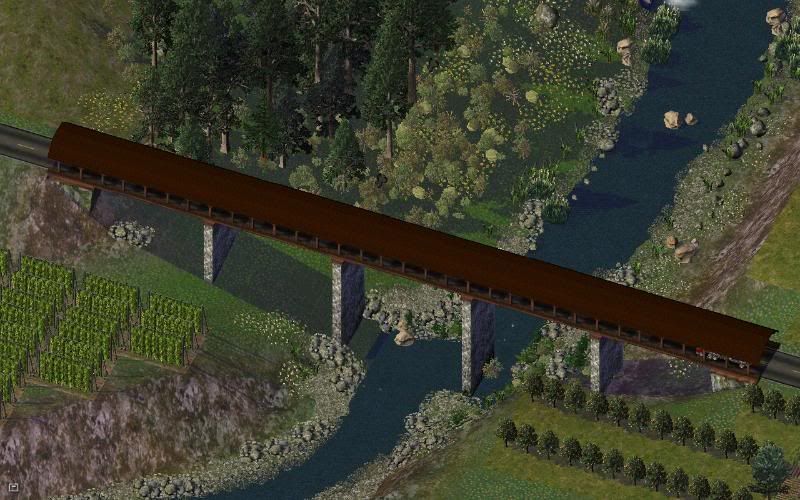 The Port Felix Crop Duster Strip.