To start you off...
Hello, my name is Evan i live here in bellevue nebraska and after seeing just a few recreations of the area i decided id go all out and create a full scale, hand crafted city exactly identical to Omaha.
full scale to me is if each tile is 16M (i use feet so aprox. 48Ft) which is what ive found from some research around the site than each large map is about 2.5 miles. i have a 15X15 large map area which would equal 45x45 square mile area to work with. im using google maps at a 200Ft. zoom range and a self made scale to measure distances between roads and lengths of roads which i have found to be quite accurate. im going one by one down each road and scaling it as perfect as humanly possible. the only thing i cant get perfect is terrain. im hand crafting wildly terrain and small hills as close to what they really are...
currently i have about a 5X5 mile area undergoing creation around the 72nd and dodge area spreading southeast.
Here is a quick arial view of what ive gotten done so far...
later i will break down the entries into main sections of the city such as mid town, west O, downtown, the old market, old town bellevue, bellevue,  and so on to be able to give better detail to whats in the areas. but for now this is basically central omaha. 72nd and Dodge.
This intersection splits the city east west and north south.
annddd no matter how hard i try i can not seam to figure out how to take a picture without that dang bar in it at the bottem there...
anyways,
from here i moved east to the 42nd/50th and dodge area...
here is the 50th and dodge area, south of dodge.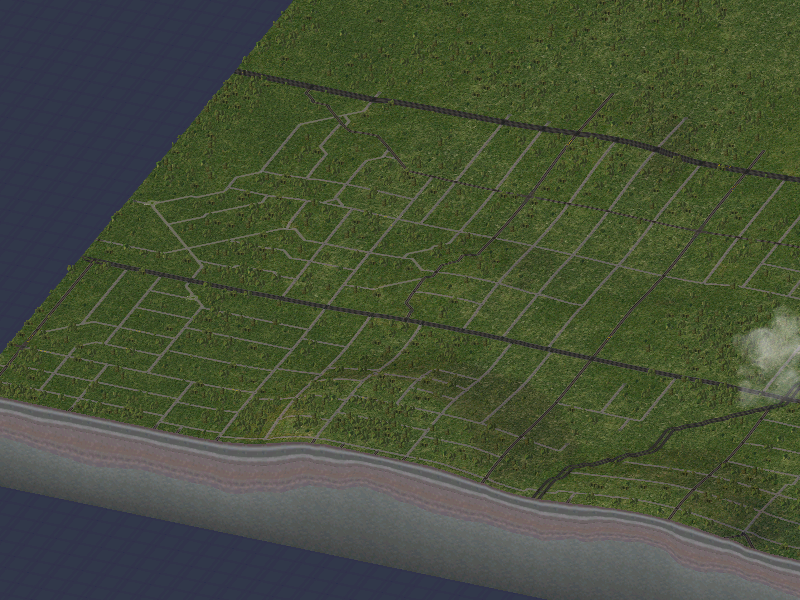 here is the sattle creek and dodge area.
and the 42nd and dodge area
next area i started was the 42nd and center area extending towards the interstate (I-80)
here is the 42nd and center area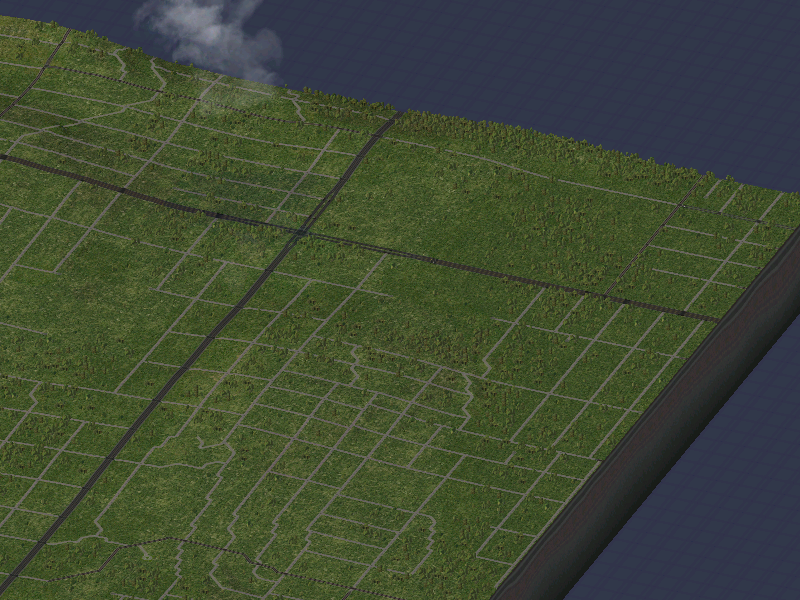 50th and center area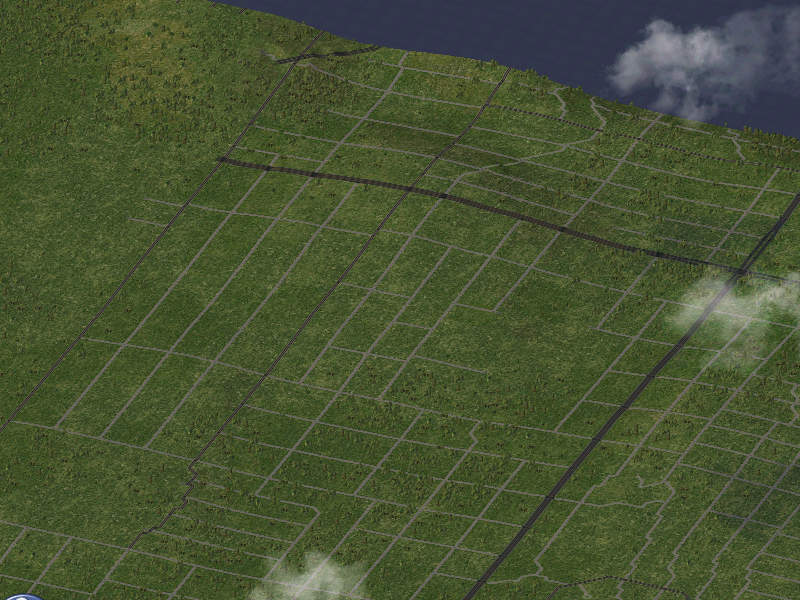 42nd and the interstate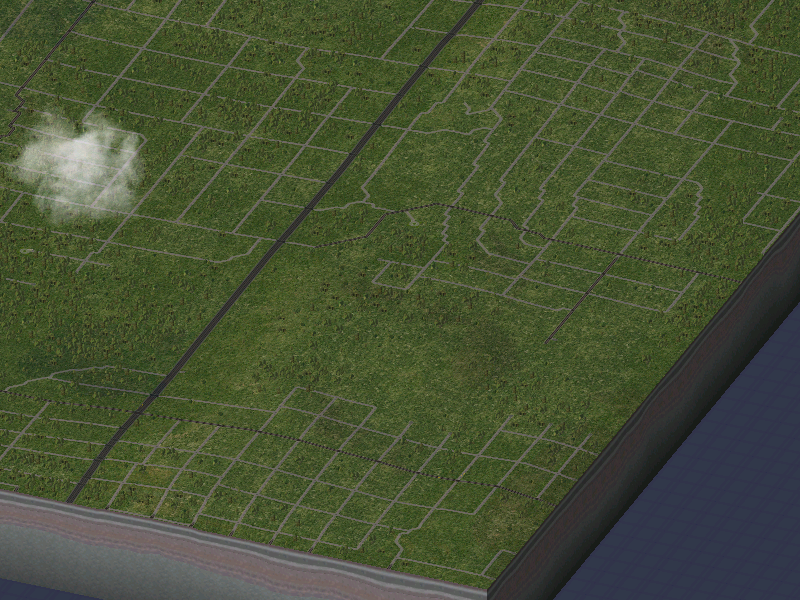 50th and the interstate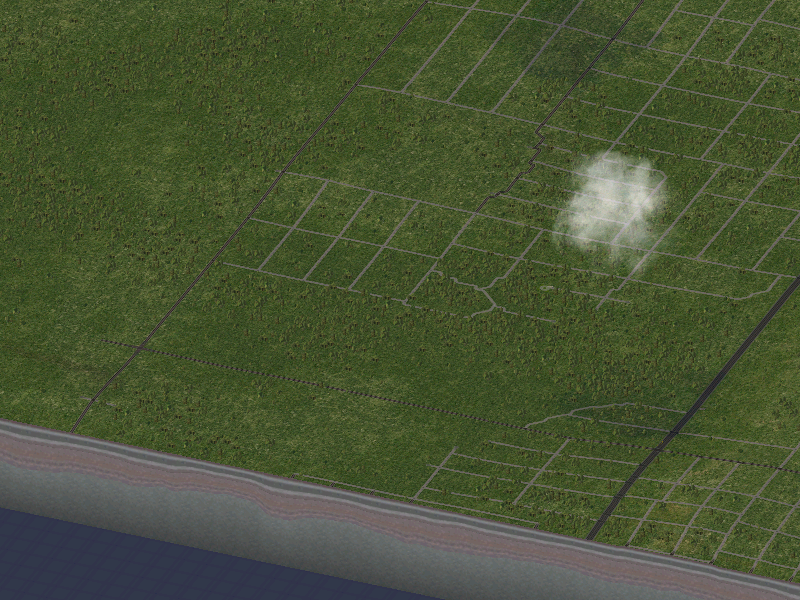 i also started a 72nd and center map but havent worked as much on it as these.
plan of attack:
as soon as i complete my desired area from 72nd and dodge till 13th and harrison i will begin filling in with residential area and running the full simulation.
I will slowly expand south to bellevue then west towards western sarpy county, i will then head north to the I-680 bend near irvington and then back east into council bluffs back south and around agian until i fill all the maps.
as well as making this to scale im also going around and photographing special areas in omaha such as the old market, UNO campus, Boys town, etc. and turning them into actual functioning buildings in the area.
For next time:
look for all the areas un completed here to be finished and more towards the south east completed (road wise)
so for now ill have to leave you with this! i will update as much as possible but being a full time student, with a full time job and everything else i am limited to what time i can actually invest in gaming and doing this soo hopefully by next week sometime i can re update with more progress! just to give you and estimate ive gotten all this done in close to 3 hours over 1 week...