MURDER Entries: 1,2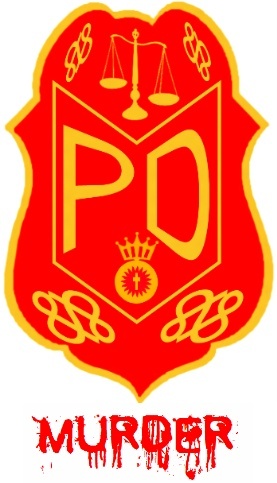 Officer Journal- Det. Heinrich Kasczinski
8-4-10
I've never really seen a dead guy up close. Not since the War. Not like this. Back in the forests of Saxony I was just a grunt. Now it's up close and personal. As a detective for Hekli PD, you mainly get calls for investigating missing animals, long gone graffiti taggers, and stolen car stereos. 
Today, however, we get a real treat. In our modest city, alleys are shorcuts to school and nightclubs; in this instance, it's the scene of a corpse. It's 1:32am, and some clubgoer, drunk off his rocker, tripped over the leg and cut his face up. Some Metro cops on patrol found him, thinking HE was the dead one. They sent the drunk on his way and called me at home.
"Hallo Heinrich! Wir haben ein totes Mann nach ein strasse fur dich."
"English, bitte. Sharonn, where is it? Didn't you know I was sleeping?"
"Bitte. I guess it is common knowledge that you were sleeping, but duty calls, detective."
"Okay, let me wake myself up. I have to get my Sig from the department. Is Altman there with the brew?"
"Yes, detective, Columbian roast. See you in 10 minutes."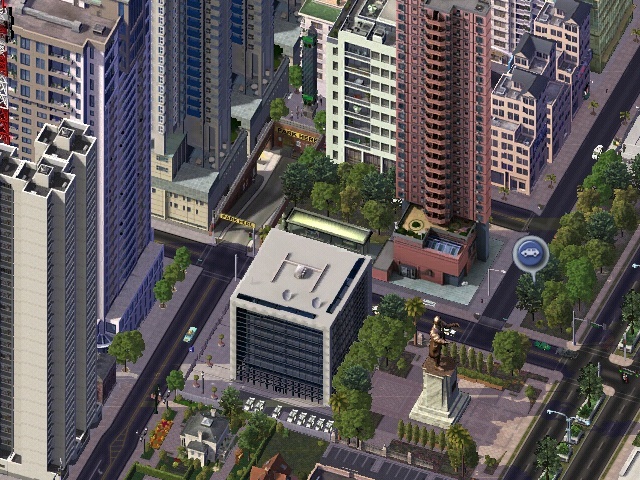 I drove my Alfa-Romeo to the Lower 2nd Precinct, where my service pistol is locked up and undercover patrol car is parked. After a quick chat with the gun locker clerk, I drove up to the crime scene, which is nestled in the southwest business district. A small crowd and flashing blue lights greeted me at the entrance to the alley.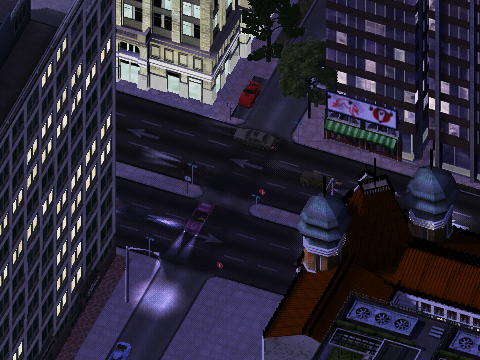 "What do we have here, Altman?"
"Not too much here, Kasczinski. John Doe with some slash marks on his upper abdomen."
"You didn't wait for me to get here before you cut his shirt? That's my favorite part."
"Charming. Sarcasm isn't much appreciated at 2 in the morning. And we found him shirtless."
"Must have dumped it at the club. Or along the way. Alcohol does weird things to a person."
"Right. Before we make any asumptions, let's get this site bagged, and then send him to the M.E. It's probably just a simple binge-drinking junky that fell and cracked his head."
~~~~~~~~~~~Entry 2~~~~~~~~~~~
As we were heading to the Medical Examiner's van, Officer Yrvam hailed the lot of us over to a nearbye parking lot. 
"HEY! Everyone not working on the body get over here!"
We all booked it, hands on our weapons, ready for anything. As we neared the distraught rookie, I immidiately took in the scene:
Sprawled out on the white concrete of the El-Rail parking lots, sitting in an eerie lake of red fluid, were three bodies. One bore an attache, and a Goma designer trench coat, while the other two bore items of greater "caliber;" each had in their hand high-powered automatic submachine guns.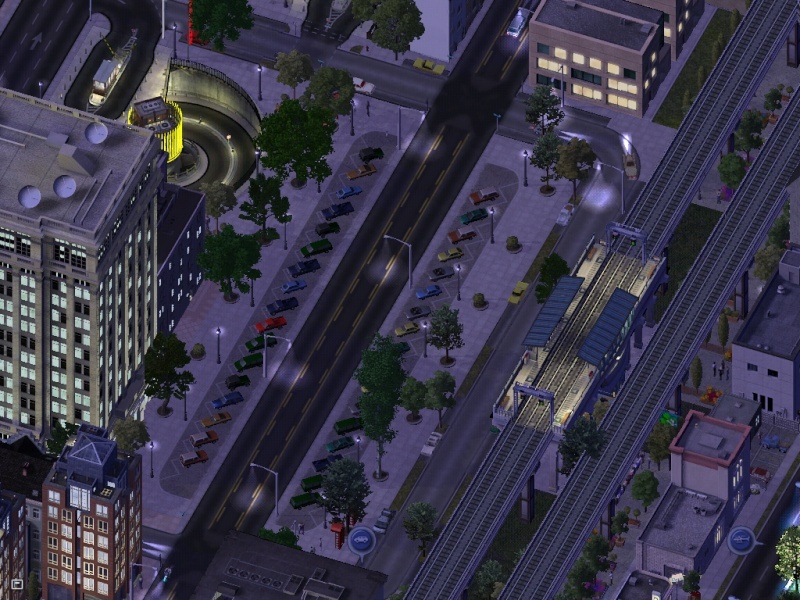 "Okay, well what do you we have here?"
"Uh, well I'm a little new at this, but it looks like two hitmen got killed by trench coat-guy on their way to kidnap him."
"You kidding me? These guys have matching coats, same guns. And a kidnapping? This isn't your American cop television. These guys are most likely security for 'trench coat guy.' Who happens to...oh God...that's Leonaard Hume."
Leonaard Hume is- errr was- a local socialist politician. Much loved by the people of Hekli, Hume was intent on socializing several banks in Hekli, as well as equalizing taxes and opening government-created jobs in independent companies, which caused some controversy in the capitalist community. So it's safe to say he had some friends, but probably more enemies. 
"Alright. Call the KLG offices. Be prepared for some 
Rottsprache
 crap-" I'm a bit of a capitalist fanatic "-and let's get some ID's off these bodyguards."
After ID'ing the security, I strapped on a pair of latex gloves, and dug for the navy leather-clad attache. With the help of Altmann, I wiped off the blood and flicked open the locks. Upon openning, papers and Ainero bills spilled out in the early morning breeze. It was clear the politician had his dark side, but that wasn't our duty to investigate. 
I got a solid ID on Hume, and shared the info on his bodyguards. 
"Alright. This is definitely Hume. Repeat, positive identification of Leonaard Hume. I also got an ID on one of his guards. Guy on the right is named Johan Gorbach."
"Guy on the left is Francisco Gunoz"
We tagged 'em and bagged 'em, and headed back to the station. Now, it was already 6:45am, and I was supposed to be at the office, getting the rundown on the northern Precinct's findings of the graveyard shift, but I was allowed to go home to shower, with a tired look in my eyes and a "gut arbeit" from Captain Stein.
Preview of next week's update:
I drove back to the Admon Brownstown in Kaelville, where I live. Still dark, I parked my Italian coupe in the underground garage and headed up to my 6th floor penthouse. I started up the shower, and, overcome with drowsyness, flopped on the bed and slept. Around 10:30, I got a wake up call from Alterman, my partner, telling me to either get to the precinct in 10 minutes or file for unemployment.