Schulmauckland - The Region
Abcvs Hmmm... methinks I am intrigued!
The region of Schulmauckland is located in the upper North Western corner of Auckland and Greater Region...  
presently it consists of nine large tiles.   There is potential for expansion...   after all...   this region has a total area of 198 tiles.  
As can be seen development is in the early stages...   surprisingly enough in Lower Right.   Apparently the naming committee was in a bit of a
rush so they kinda went with geographical location type names....   "whatever works" was the official explanation on that particular matter.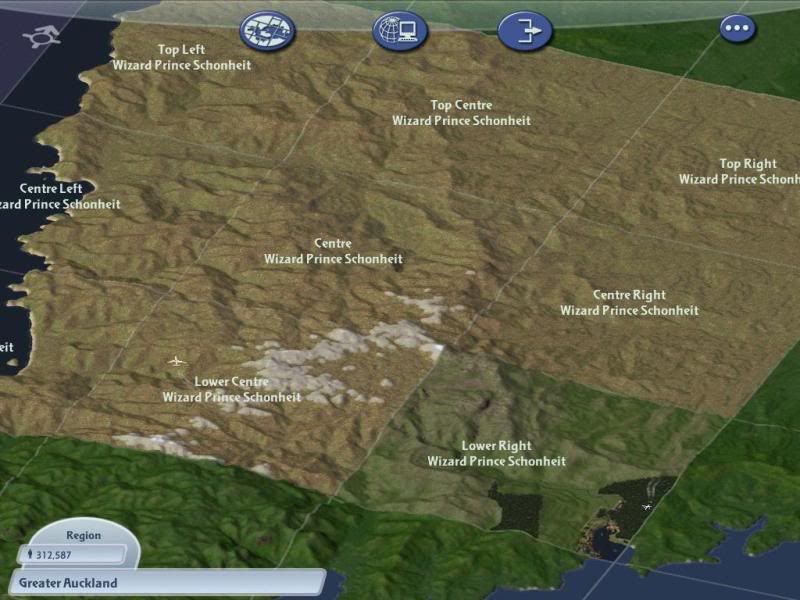 Schulmauckland is a benevolent dogogcracy...  ruled by His Excellency, Wizard Prince Schonheit.    
Schulmauckland has strong diplomatic ties with Schulmania, with emissaries from both countries now having made return visits of state
to each respective country.