City update
Entry posted by iGod ·
64 Views
Finally found the time again to get to some SimCity…hurray for me!
Today we just have a little look at random views of the City.
First up is "North Hill" and "PetorowitschPark", named after a famous Russian writer who once lived in the city. In the park you will find two monuments, first the "Lady of the North", a statue to symbolise how the city welcomes everyone who stays in the harbour after a journey from the sea. There are also some old temple ruins which can be visited.
Second most important development is the expansion of the old Airport. "TynesideInternationalAirport" got extended and is now turned into an international hub as well as a destination for regional planes.  Main feature of this new airport is the face that all traffic is going through tunnels to each terminal, same as the railway which cuts in a tunnel all the way underneath the airport.
And the third new developments are the "Riverside Projects" at the M78 in "Hulme", one of the newer boroughs in "Abbey-Upon-Tyne". Simply does what it says, provides housing to an affordable price near the city centre…kind of.
Let's have a look:
"North Hill" and "PetorowitschPark". At the right you can see the "Lady of the North"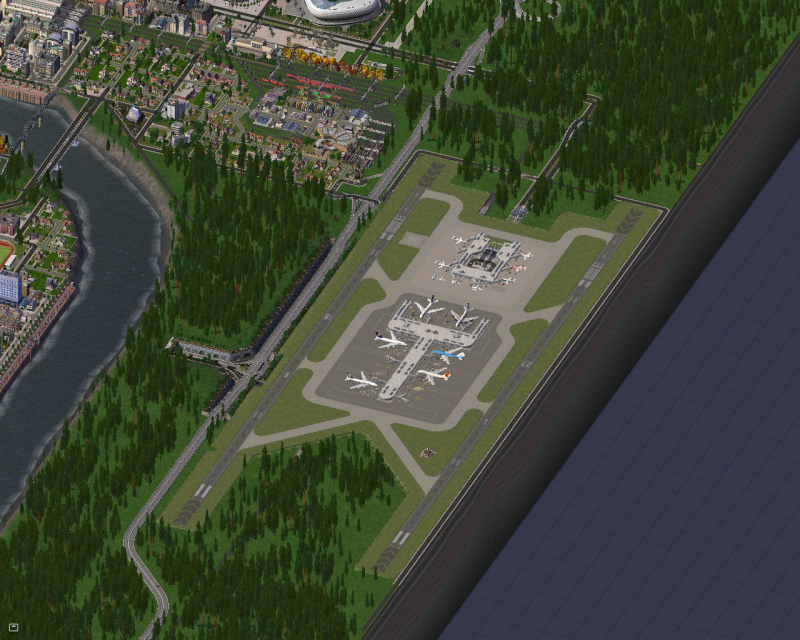 This is "Tyneside International Airport". At the left of it you can see the M7 and the "Wesson Intersection", connection the M7 with the M78. The terminal at the left is the new Terminal 2 for international destinations. Terminal 1 on the right is only for regional flights. At the North of the Airport you can see the entrance for the Airport Tunnel Network which connects the Terminals with each other and the citys road and motorway network.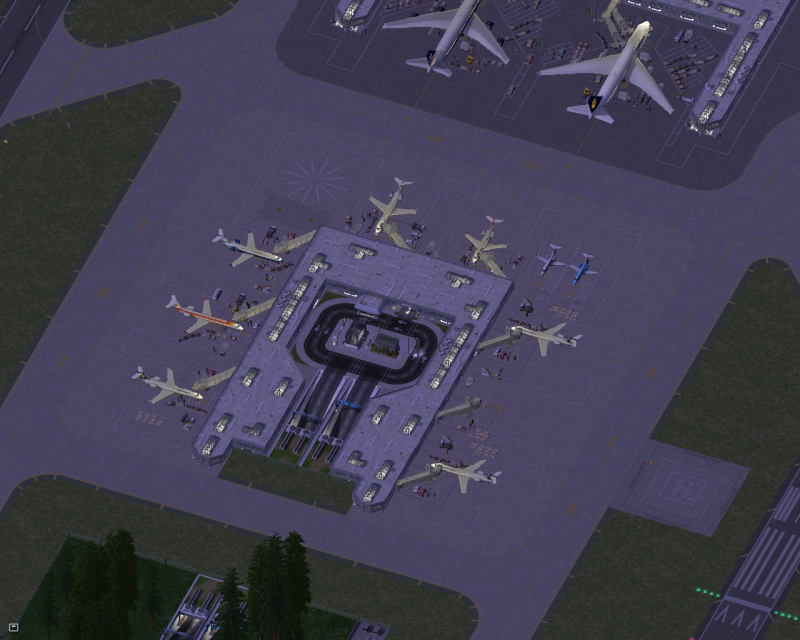 A close-up of Terminal 1. This is the only place in the whole airport where the roads actually come to the surface.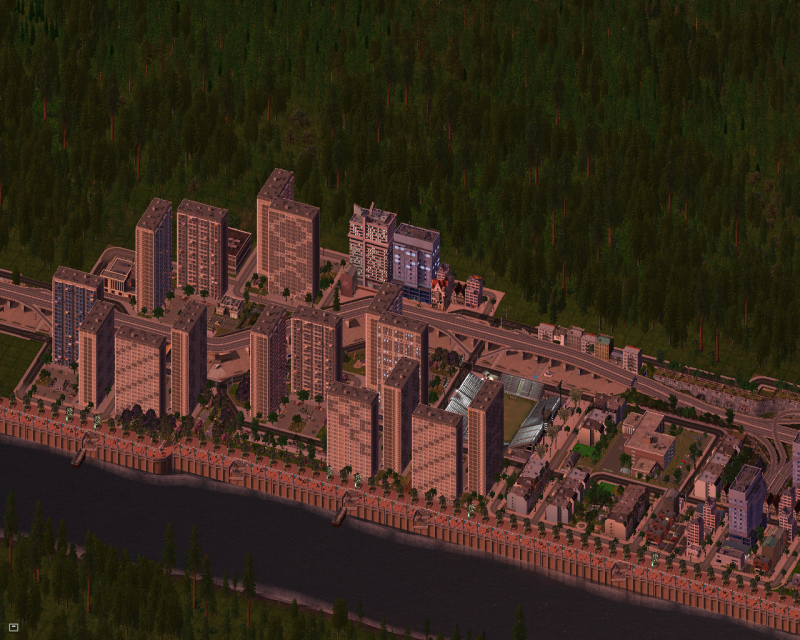 "Hulme" and the "Riverside Projects" in the morning light.
The M78 cutting right through the centre of the "Riverside Projects". Since space is precious, city planners tried to make as much use of the area underneath the motorway as possible. There are shops, parking lots and garages which can be rent, which is a good idea since it is quite advisible, especially at night times. The crime rates here are actually not that high but this area can still be seen as a crime hotspot.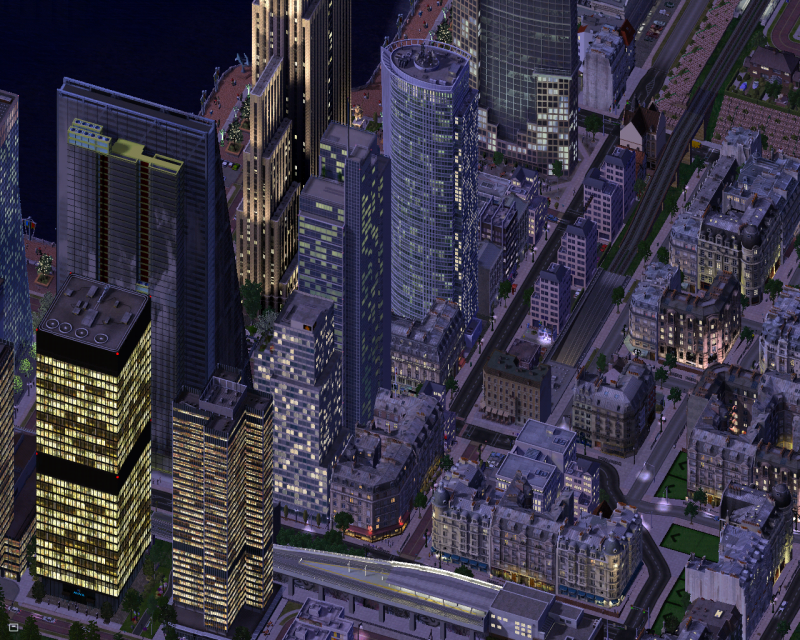 A random shot of the downtown at night. At the bottom of the picture you can see "Lime Street Station", terminal for some metro lines.
The borough of "Brick Road" and the main classification yard.
Hope you like this little update.
Comments are, as per usual, appreciated and welcome!