Oakland
Oakland lies just south of San Francisco, and has several lines running to San Francisco's Union Station.  The 420 highway passes through the city, but has no immediate connection to San Francisco.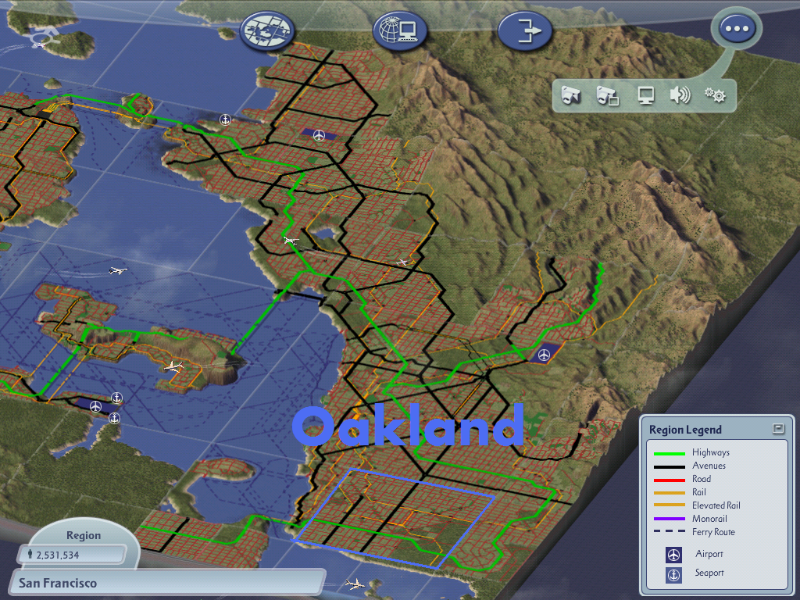 ---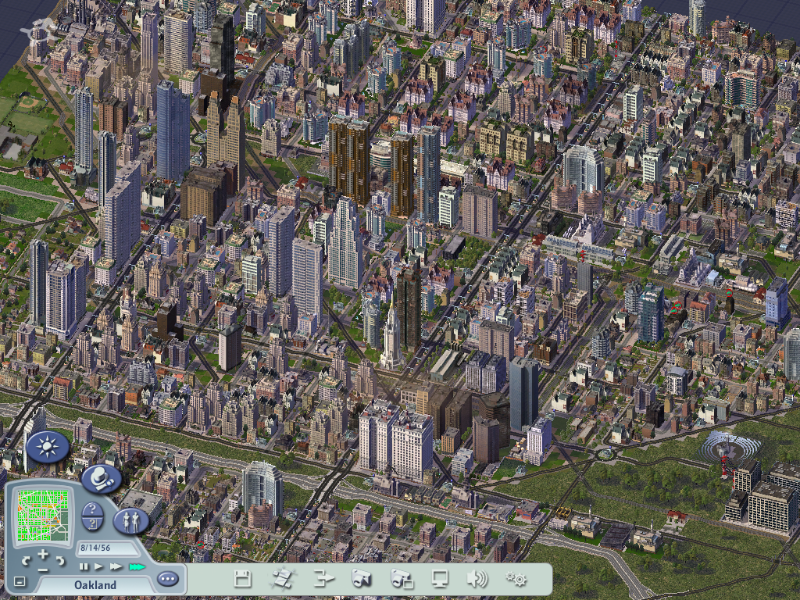 Oakland is mostly a residential, and the only sign of commercial is by the the Oakland Central Station, and in the new development that has neared completion in the south. Oakland also has a sizeable industrial presence, mostly high tech with a few manufacturing and dirty industries still located here.
---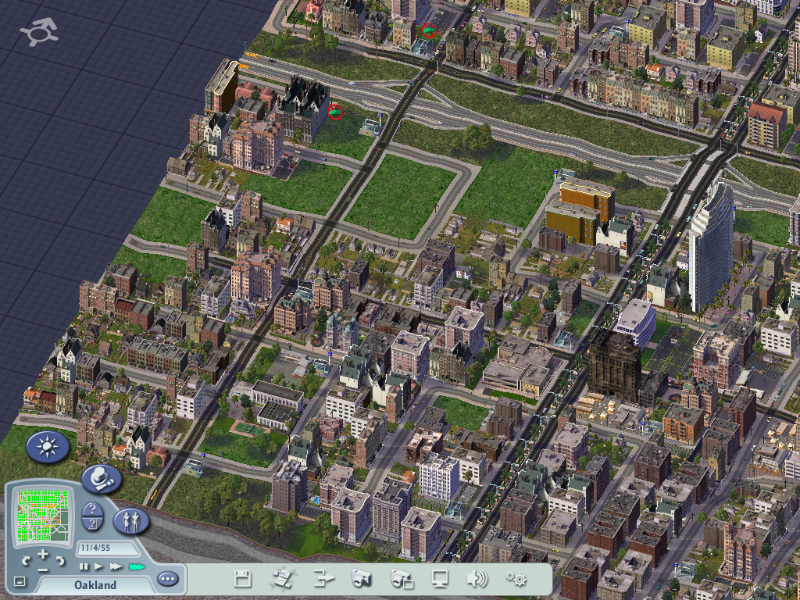 In the new development i tried a totally different streetpattern to what I usually try.  As well the the new zone, is a test pilot for a overhaul on Oaklands education system.  In the new development  instead of large schools far apart, they would try placing small schools close to each other with amples green space, with additional community space.  The school near the buttom centre was the first school part of this project, and the cities current head branch of the library system located withen the same block.
---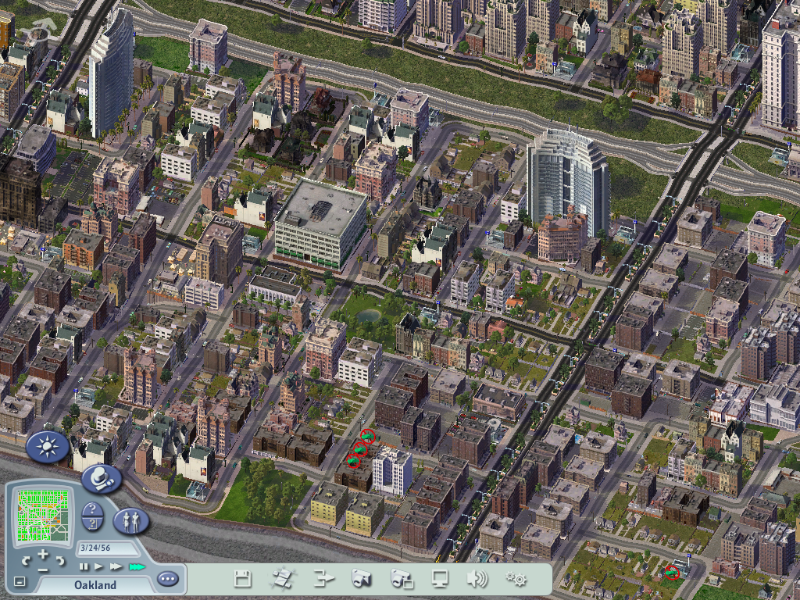 The school in the top right was the first school built in this area, and hasn't been able to acquire close land for a park or community space.
     The park at the bottom is the location for the next school... the apartments and the road right of way have been acquire for the project to go ahead in the near future.
---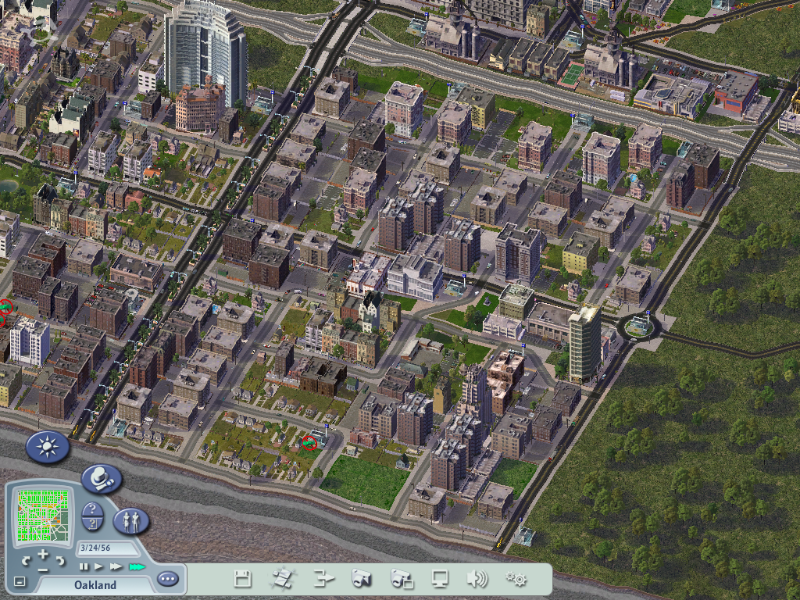 ---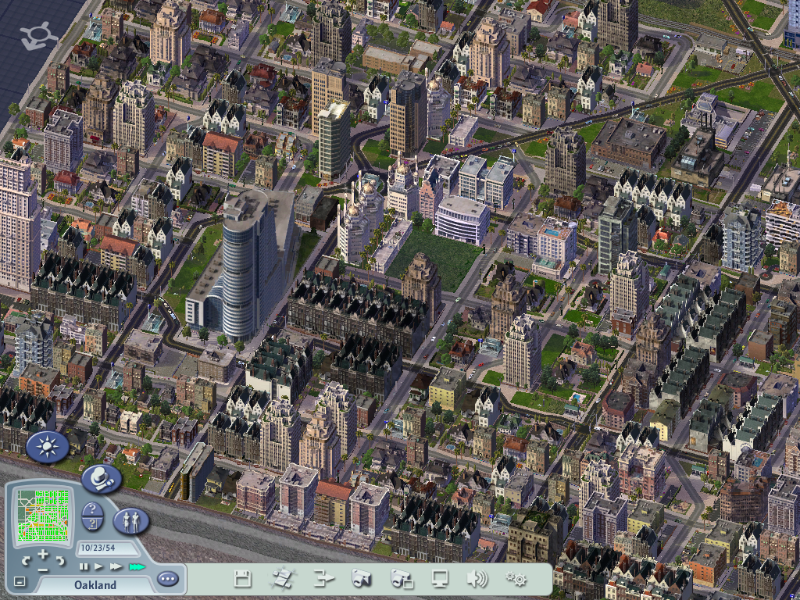 The cities north east quardrant. the complex and tower was just recently was finnished.
---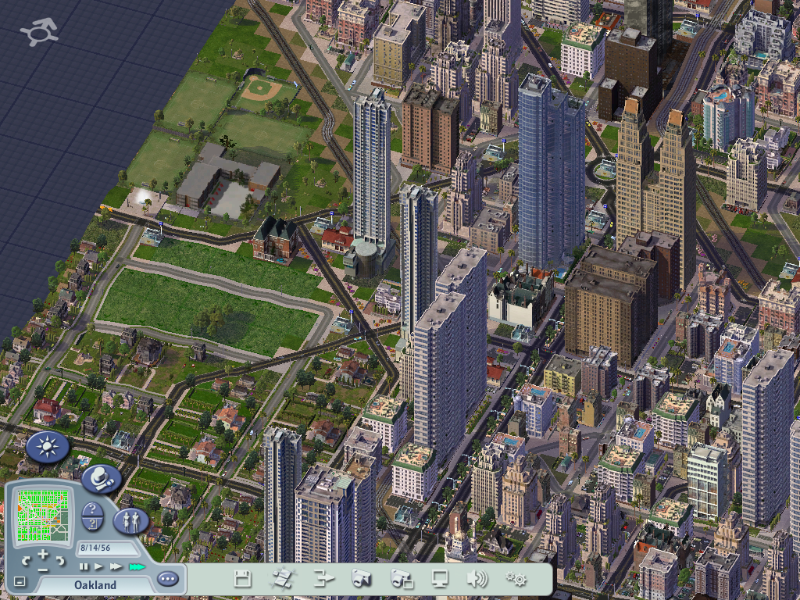 Oaklands only highschool.
---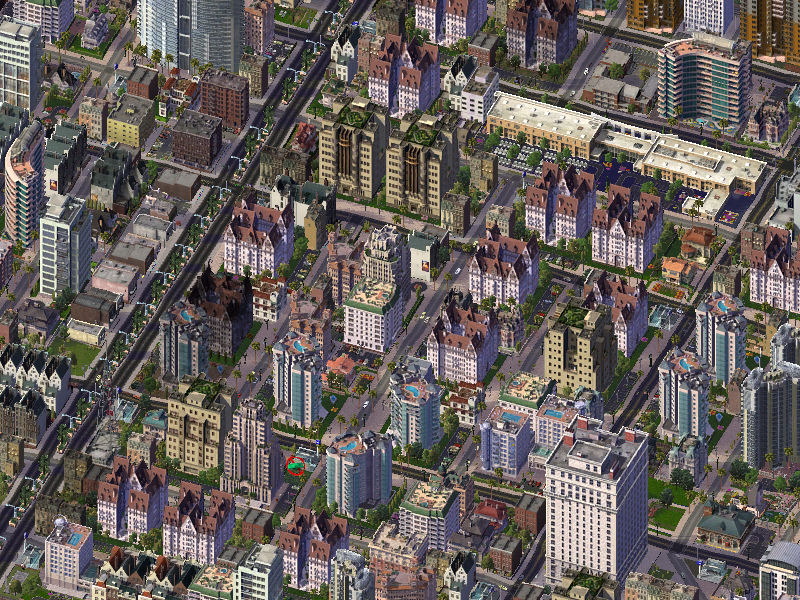 Mostly apartments, townhomes and condos exist in most of Oakland, with a few homes and estates owned by the wealthy.