Silverwater Grows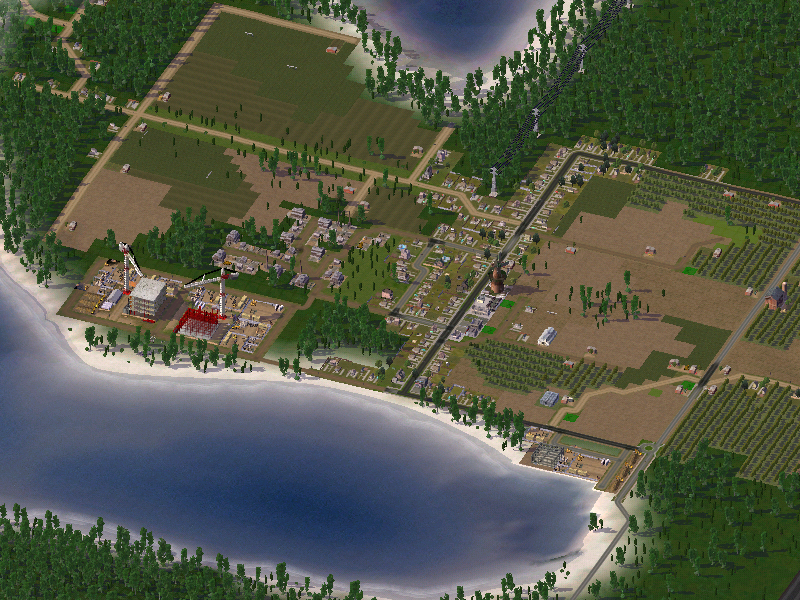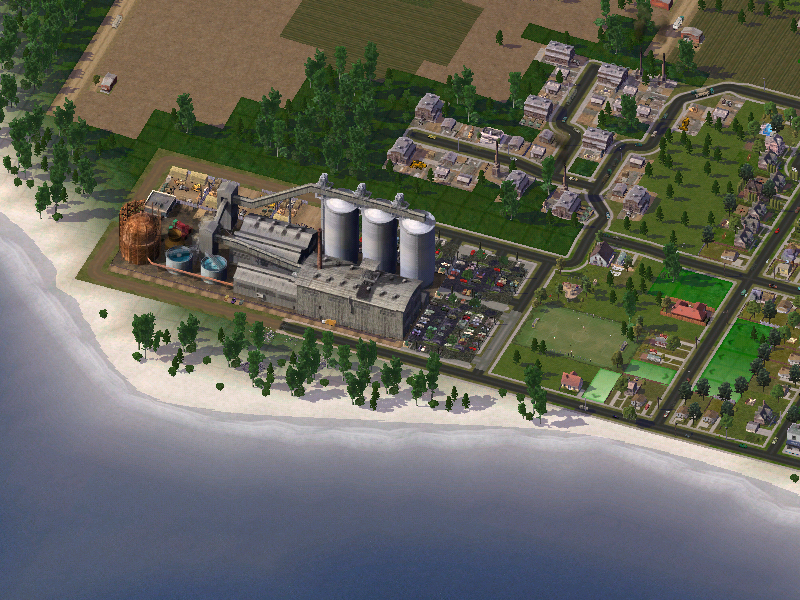 After 4 years of Construction the Steel mill is finally complete, This has brought growth to the town but one problem... there is no way for immigrants to get to Silverwater. Construction has begun on a landing point for vessels and a fishing marina.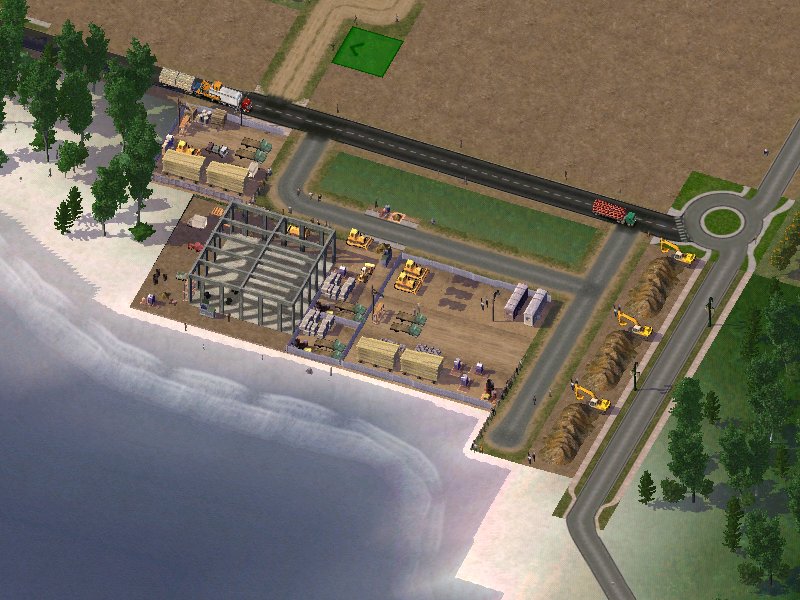 After a year the Marina was Complete and the Town's population exploded from 500 to 3000 residents
here are some photos showing growth in the centre over time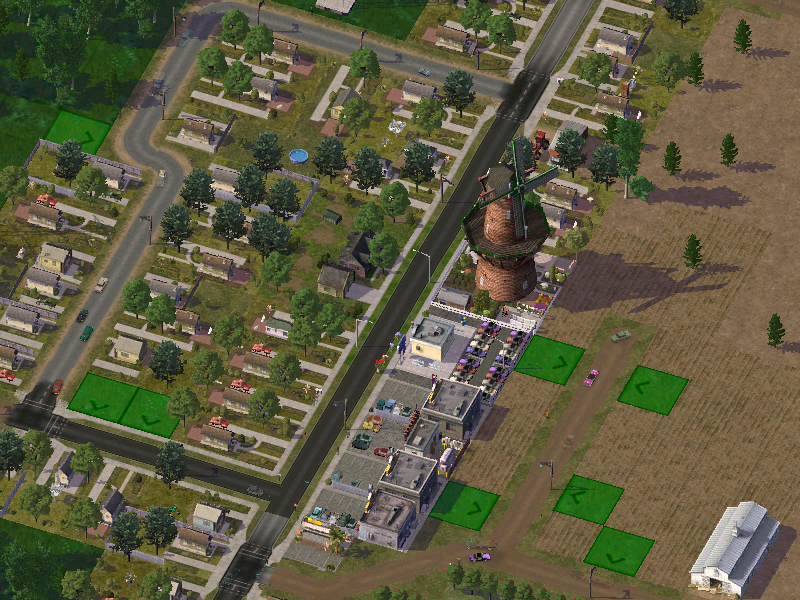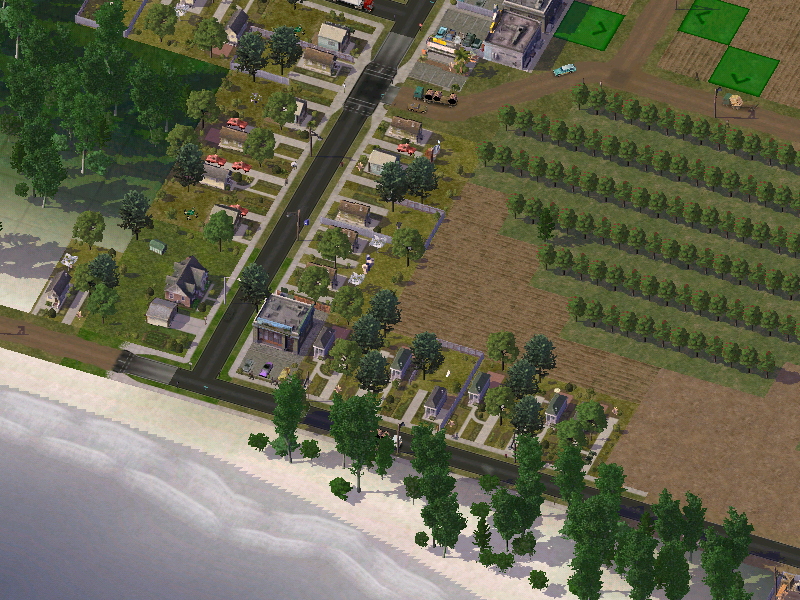 Things have changed since the mill was built, a rail line has been introduced running from the steel mill through the town and farmland all the way to the land west of Avondale. The towns growth has also been built over former farmland and local council, Silverwater Shire Council, has plans to expand the Town over the entire Narrow Peninsula. Creating a vibrant multicultured City with Waterfronts on both Avondale Harbour and Lake Elanora.
Here is the town today.