Devastation & Redevelopment

Springvale is on high alert tonight after two meteors smashed into the region. Scientists are puzzled as to why these meteors seem to be 'attracted' to the same location.
Twenty four hours after the first meteor smashed into Springvale Island a devastating third slammed into the commercial district, killing hundreds instantly.
Transportation was the first service to be restored for the public.
before preparation for a Memorial Gardens began.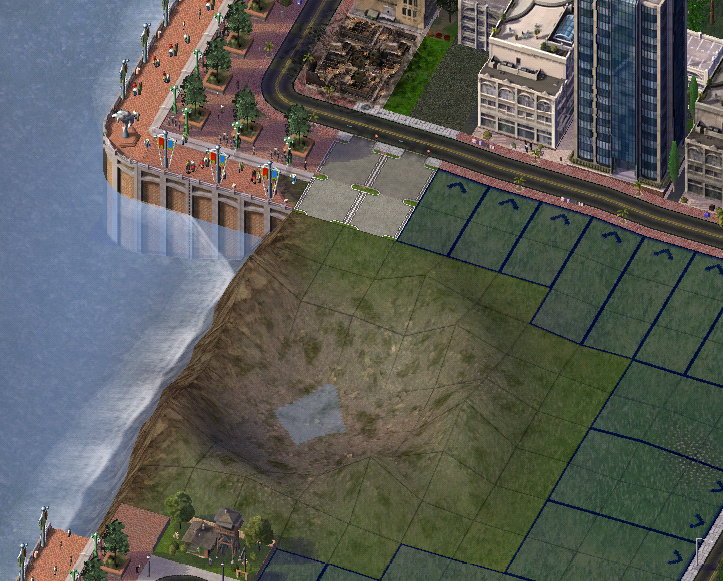 Trees were planted immediately and the area was starting to redevelop.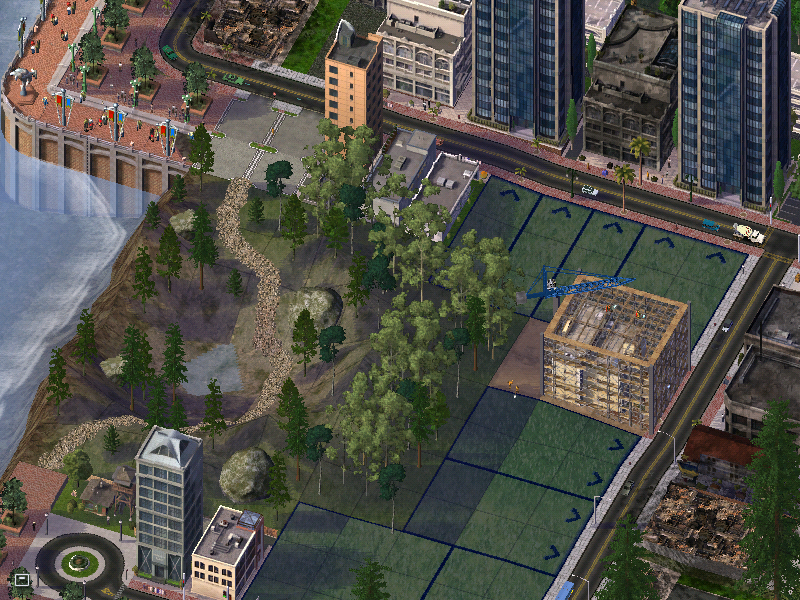 Desirability was an issue for nearby buildings that survived.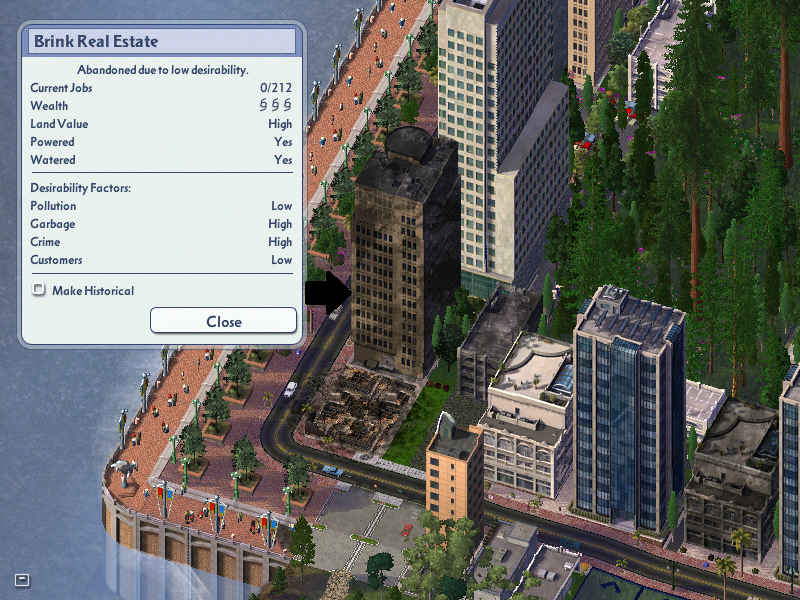 Rubble was cleared, statues and plazas were built and slowly the area was becoming desirable again.
A House Of Worship was placed to remember all those lives lost in the meteor.
And a cemetery which housed all the recoverable bodies from around the area.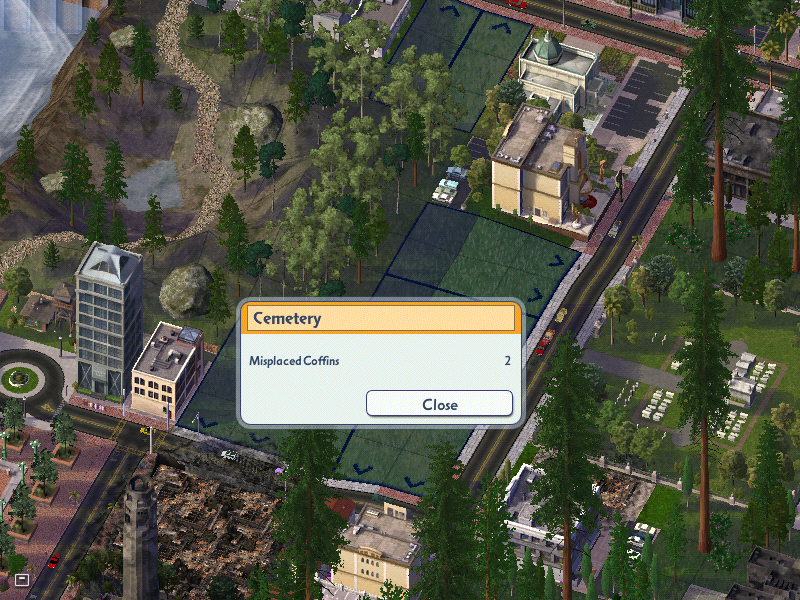 A Major Art Museum was built to house paintings and letters from the general public.
And the development continued...
... Congratulations Springvale for Surviving The Disaster ...