Wairoa Reservoir - Upper Mangatawhiri Reservoir
Wairoa Reservoir - Upper Mangatawhiri Reservoir
The Hunua Ranges provide a large water catchment and the several water reservoirs are an important part of Auckland's water supply. I have now started a couple of new tiles, to the south east of the Clevedon tiles. Early progress... laying out the base of the reservoir...
This terrace, will become a dam.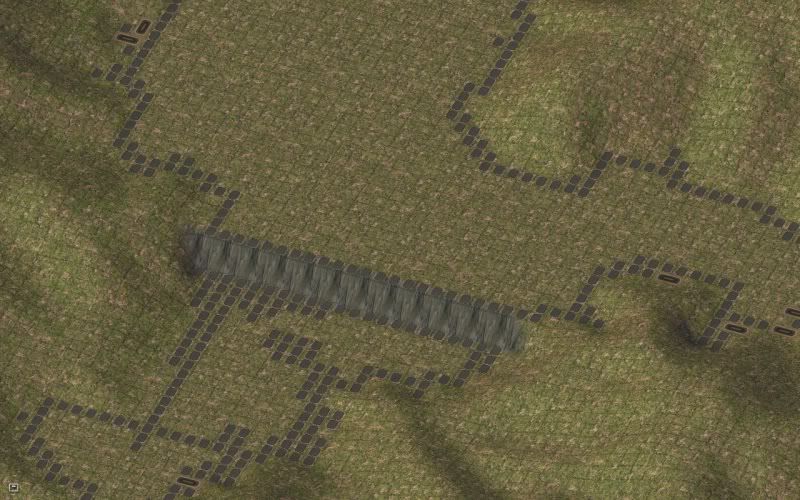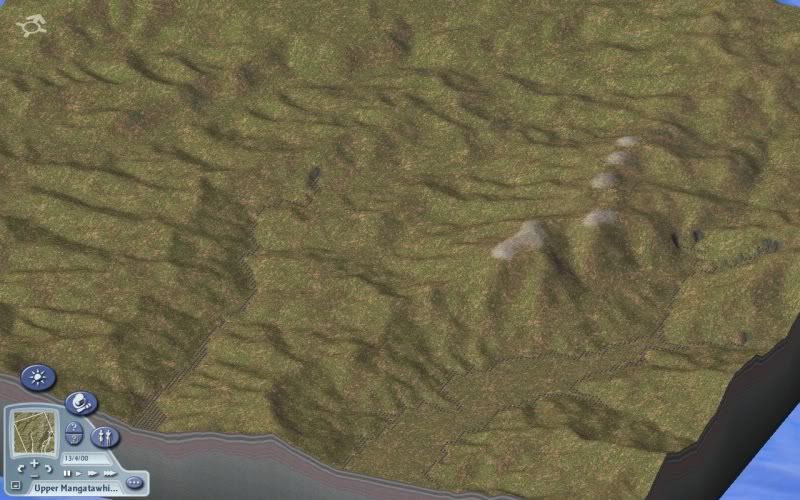 I am now using Epicblunder's method of using pipes to mark the continuation of the lake... to the neighbouring tile. So much better than using road neighbour connections which I used to do... those then have to be demolished and mess up your terrain detailing, whereas the pipes can stay there permanently for future reference and can be easily toggled with the "I" key.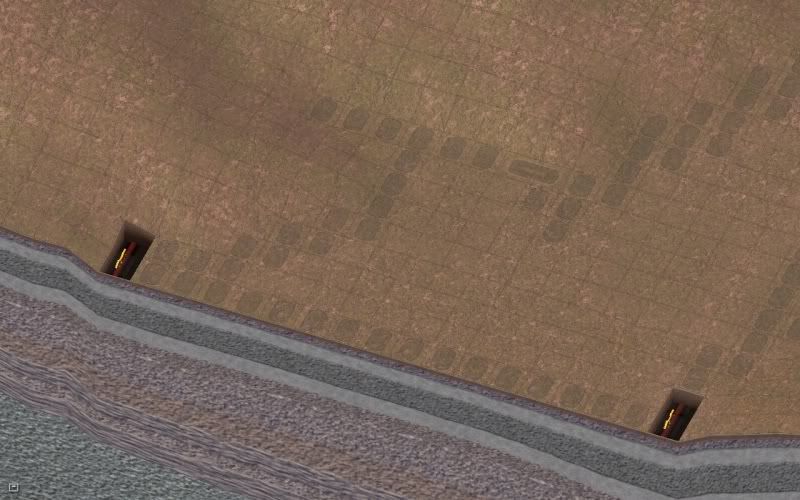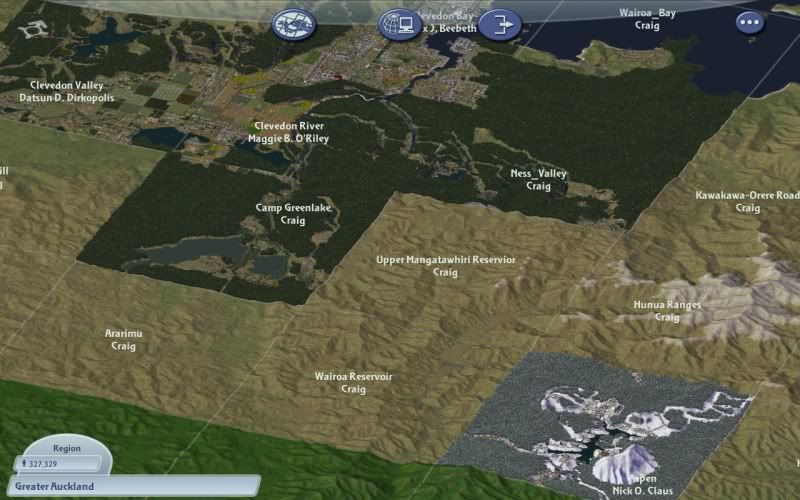 Hunua Regional Park - Google Map
If you are interested in taking a look at the real Hunua Regional Park, and the various dams...
*The lake in my Aspen Snow Resort tile... which I made some time ago is actually the lower Mangatangi Reservoir in RL... alas there is not really a snow resort there... Auckland is too far north for snow.
Progress Prattle
I have made some progress with the Upper Mangatawhiri Reservoir tile... mainly working on the connection back to Camp Green Lake. This tile now has three dams / reservoirs...
Cossey's Reservoir, Wairoa Reservoir and Upper Mangatawhiri Reservoir.
This is where things are starting to get a little tricky... because while the Upper Mangatawhiri tile is pretty true to RL... The Camp Green Lake tile is fictional, in that in reality, there is no lake there ... in fact the flat base of the lake is actually the farming valley of the small rural community of Hunua. Such is the dilemma of using an accurate scale map, such as my Greater Auckland Region... how close to you try to re-create what is really there and where can you add in a little fiction...? Or at least bend the truth a little? For example while there is indeed a lake in the same place as the one in the Aspen tile... as I mentioned further up the page, it is not really a ski resort. Some of these fictional tiles were made sometime ago, so you live with the decisions you made at the time on how to develop them...
Hmm..