Update 1- Roads and Docks
Governer Fonder: How does a dock sound?
City Planner: Good.I suggest a one barge and a 2 crane dock.
Governer Fonder: Sounds good get right on it.
City Planner: Yes sir. Right away sir.
This is the conversation heard in the office of the Hugle Governer Fonder with the City Planner (Me) about the docks plans. Those went ahead and are seen in this aerial photo below. With the dirt roads getting dust up workers nose a decision was made to make the dirt roads gravel and eventually the main road ashpalt dubbed C route 144.
Some gravel work:
Powercame from 4 small wind tubines:
Some asphalt work on the C144: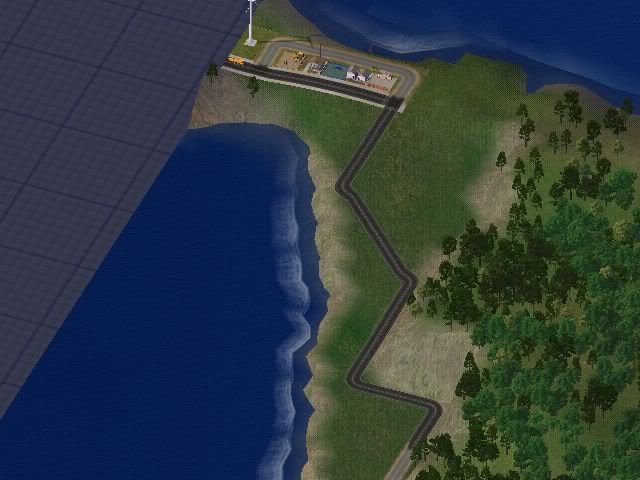 And its finished: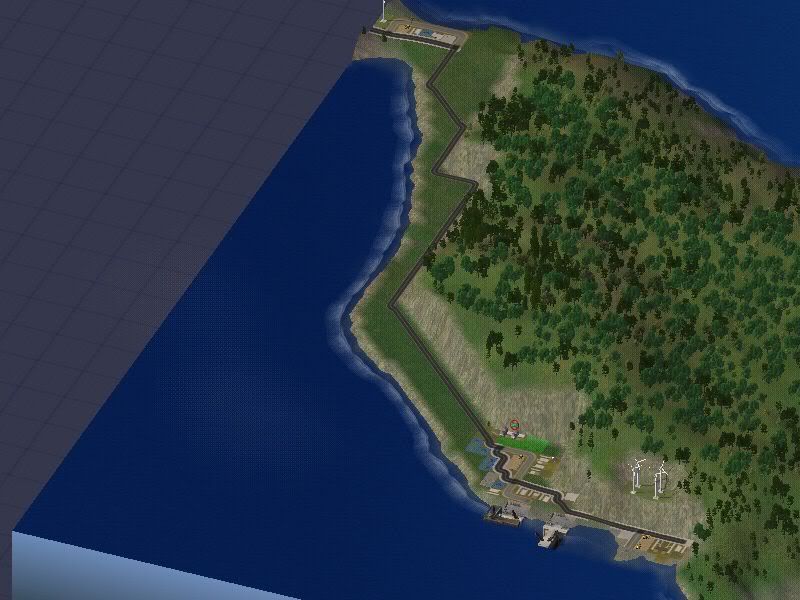 Thanks for reading. If you liked this entry a lot please +1 it. If you would like to give me praise or constructive criticism don't hesiataite to comment below. Don't forget to rate the entry according to my level of CJing.