First official update: City of Kaarsk + Replies
Hello, and welcome to my first official update in this cj.First of all, Here are some replies for the very encouraging comments I got. Trust me, it is really great to get these comments, specially when starting out.
@Bluemoose: For the first comment, you deserve a cookie. Lol now seriously, it was really nice to see that the first comment was a positive one, and for that i am really grateful.Your Cj is awesome as well. Cheers!
@Schulmanator: Thnx a lot! Your Cj is incredible! I hope I get there someday!
@Mamaluigi: Haha, Thnx a lot. You know, positive comments are what keep cjs alive!
@Escilnavia: Sotoa is much nicer
keep up the good work, you too!
@100000000000000000 (cba to count the 0's) Thanks, i'll get to do An( A LOT )smoother approach on photoshop now!
Now, I will tell you something; these updates wont follow any particular time schedule. They will come up as soon as I have the time to do so. Just though I would let you know that. Also, I get bored real quickly developing 1 city, so I will probably show you tons of different styled cities as time progresses
Welcome back! today we will be watching The City of Kaarsk, The same city we saw in the past teaser, just that it has a name now. It is the oldest city in the republic, but it is also one of the most beautiful and populous.
This is Shönen Park, simply meaning "beautiful park" in english. Its one of the many parks in the city, and also the oldest.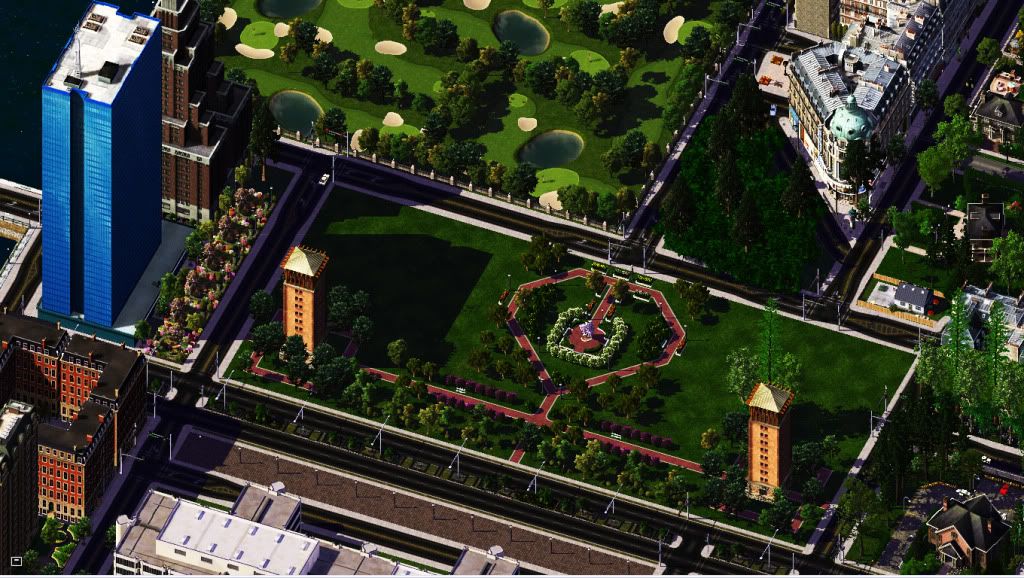 One of the most beautiful buildings of Kaarsk's skyline is the Pearl Continental Building, Housing a really luxurious hotel. the building is truly a great addition to the city skyline: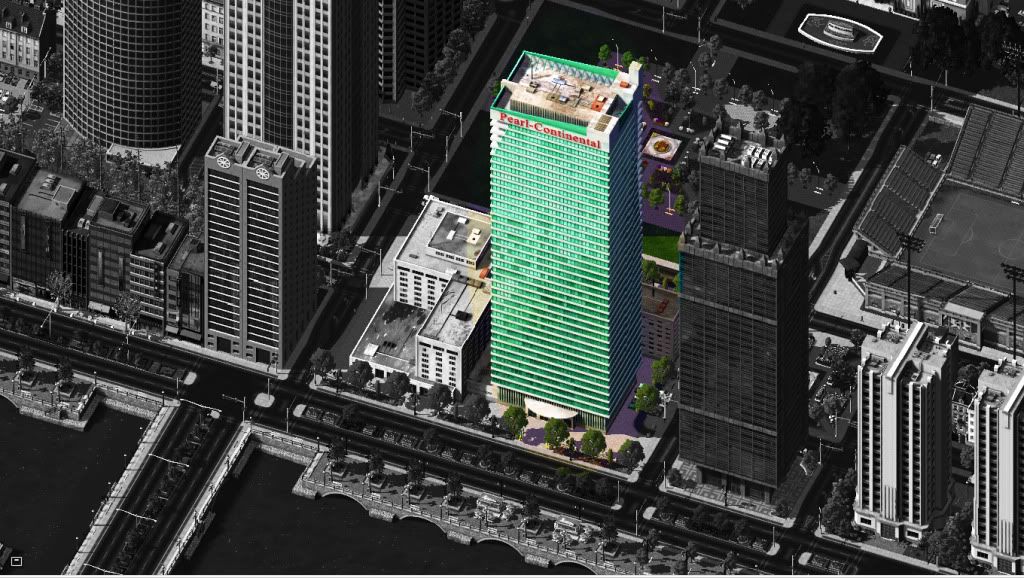 This is The Plaza of Nicolai Schutzen, the founder of this city. the city is fond of this person, and so the plaza was built in the middle of the Ranuvian Canal, for his love of navigation. This Area is Also where urbanism ends and suburban sprawl starts.
Here is an overview of the city as of now. Excuse me for that chunk of unused land in the corner, But this is still a work in progress :S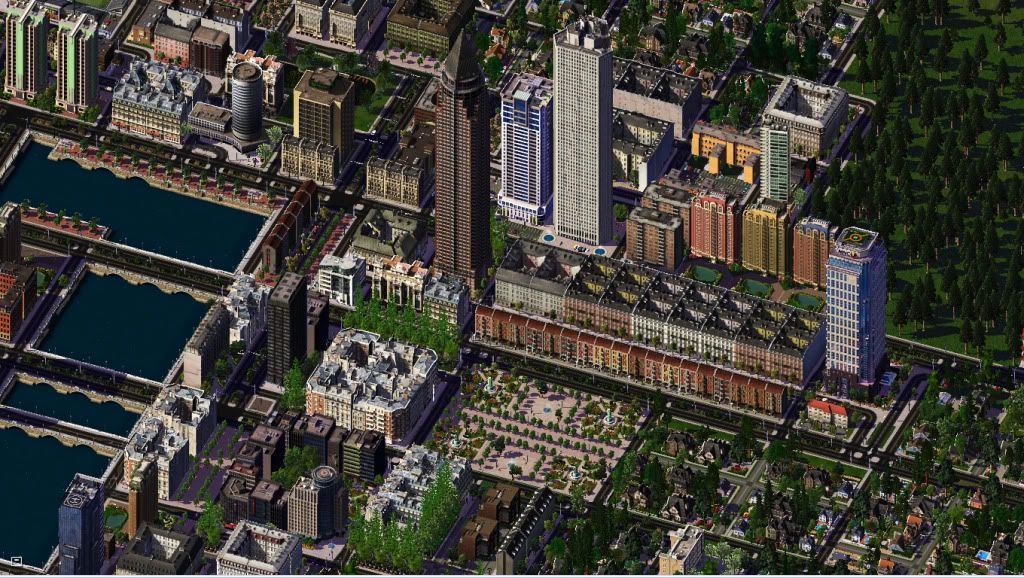 For the next update, I promise you will take part in the development of the city! you won't see any more premade areas of the city, but you will follow them as they develop!
Thx for watching! do not forget to vote and comment!