1. Introduction
Hello and welcome to my first CJ
This CJ will explore the Crater Lake Metropolitan Region (Though it's been built on so much you'll have to look for it), this is my first and only region so the quality will vary, and I will likely go back and rebuild areas over time, I have done some of this already, but there is still a lot to go.
I started off trying to build the biggest and most dense cities I could with minimal cheating & plopping, however I turn off crime to stop the buildings going icky. Over time this has become much more an exercise in trying to build pleasant, somewhat realistic areas with interesting transport networks while retaining a definitive suburban or urban feel, I also have a soft spot for high-tech industrial parks.
Anyway, without further ado here is a region view. Bit of a mess right? As a general rule the cities in the middle of the region are the oldest, while the outermost ones are most recent and thus most polished. I apologise for the imageshack quality, but photobucket shrunk the image to much.
And now as I'm sure you've worked out we shall start our tour in the city of The Spire, so named because of the extremely jagged mountain which dominates the landscape. This city is my most recent creation and isn't yet finished, but it will be in time.
Here is a current overview, day and night.
Current stats, for those who like stats.
Residential Pop : 182k
Commercial Pop : 88k
Industrial Pop : 60k
And now some closer shots.
This picture shows the main roadway through much of the city which is creatively named, the Southern Circular. The main rail line for the area can also be seen, it carrys both passenger and freight traffic.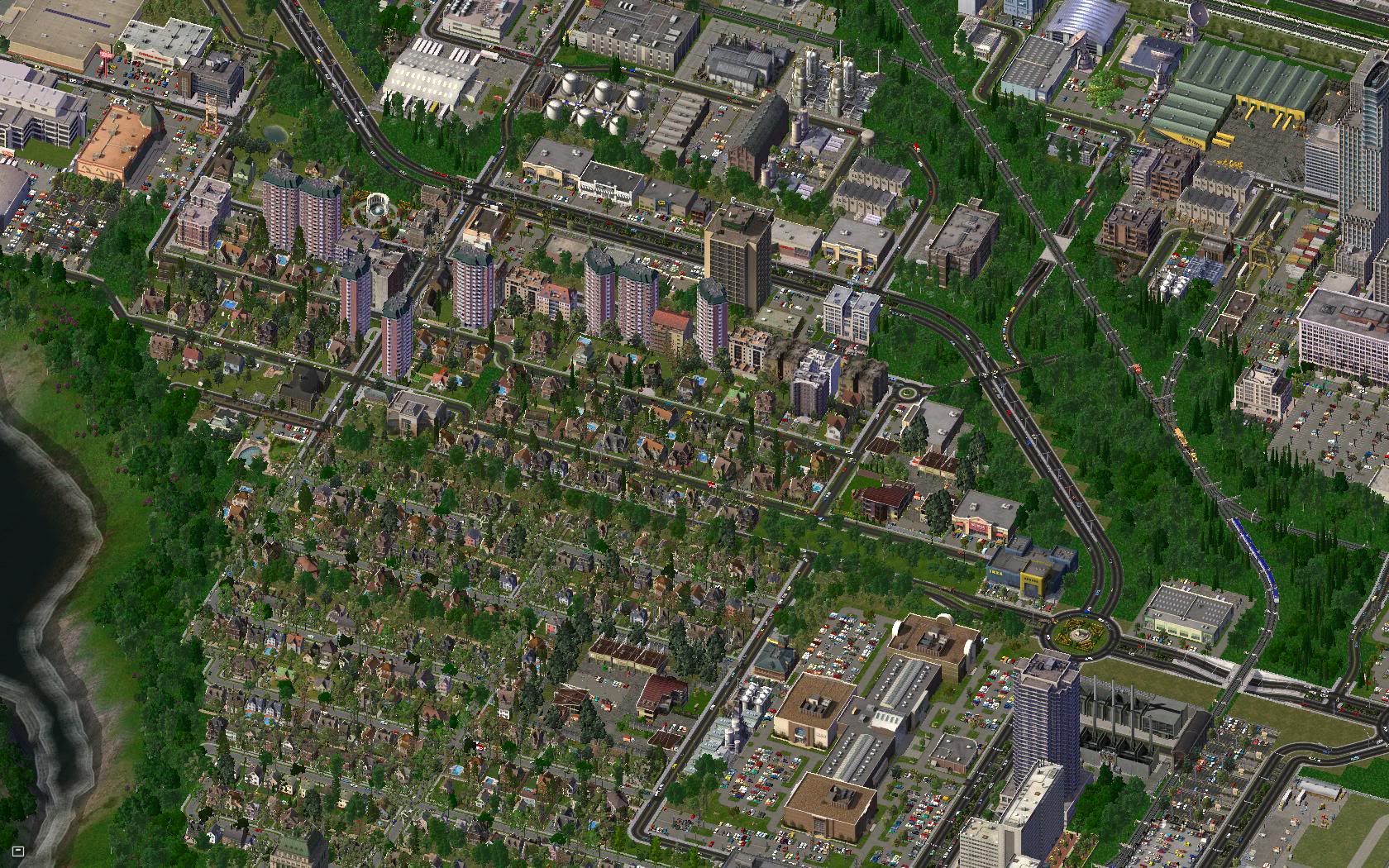 I like using roundabouts, side effect of being British I think.
Again with the roundabouts.. this is the busiest section of road in the entire network, almost all traffic has to pass through one or two of these roundabouts. Just off to the left is the main rail terminus.
This next picture is where a large proportion of the populace live, originally a suburban paradise it was protected from development - or so they thought. The crafty developers found a work around using reclaimed brownsites and before they knew it several large towerblocks had been built, blocking out the sun. There is still some semblance of suburbia here though in the form of leafy green streets and good schools. The maxis university is due to be knocked down on the grounds of being horribly ugly in comparison to the University of Clayhurst, but it hasn't been built yet.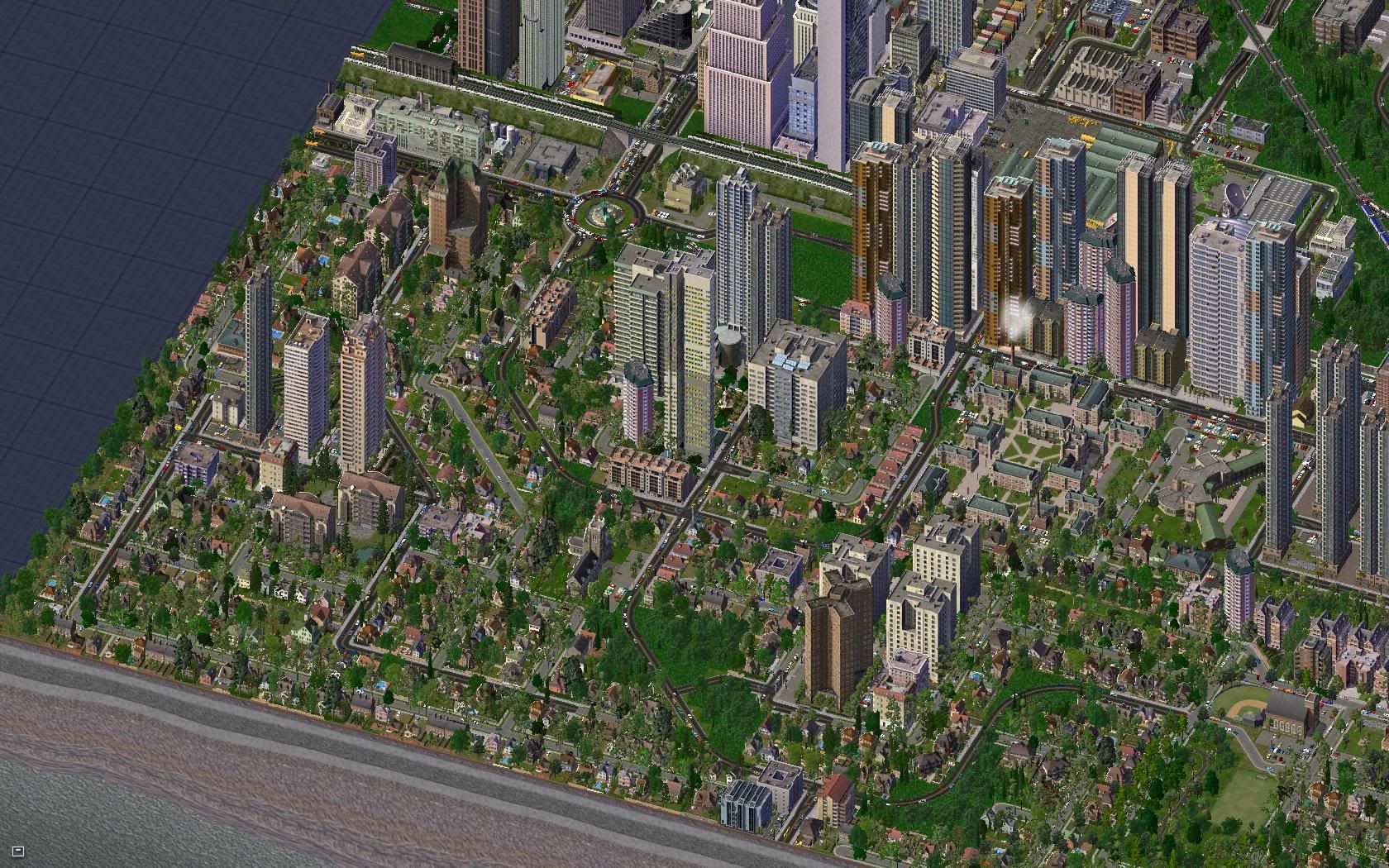 Thats all for now, I hope you've enjoyed my first update, I'll have more to show soon. Comments and criticism are welcomed.