Update 24: Braun City
Entry posted by kj3400 ·
165 Views
Ok down to business. Update 24 is here after who knows how long. Let's not dwell on that.
Today we go to a town with a mayor. His name is Jeff Braun, whom the city is named after.
Jeff has big dreams for Braun City, which straddles two rivers, the Johnson and the Gwynn Rivers.
Uploaded with ImageShack.us
The brownish boxes are ferries. Everything else, I hope, is self explanatory.
Mayor Braun dreams of a skyline, that you can see from space. He wants people to come to his city to enjoy themselves. Mostly, he wants people to gamble here, so the city can make money off of it. An avid gambler himself, he prides in his no loss record, and he wants people to enjoy that feeling you get when you put it all on the line. So he wants to turn Braun City into the Commonwealth's own Las Vegas. But he's got a long way to go.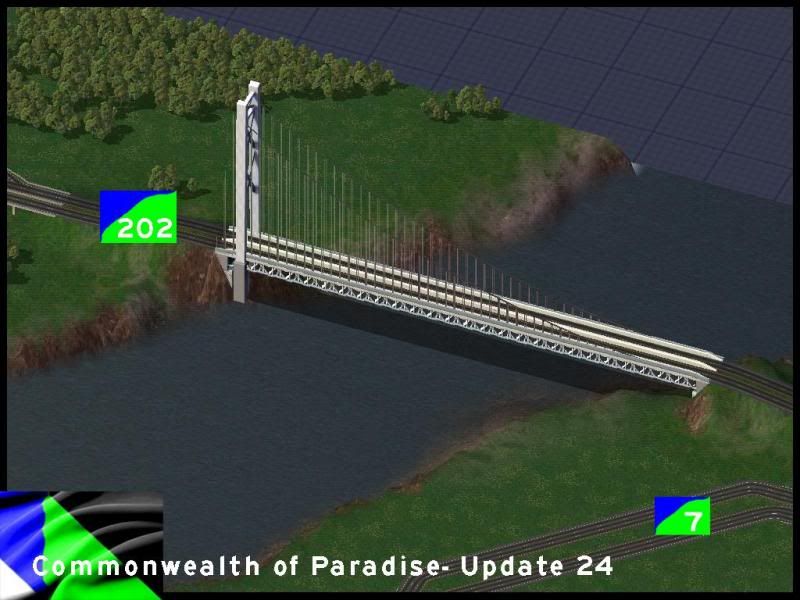 For starters he started with infrastructure. No need to build a city no one can get in because of massive traffic jams. So he had this bridge built from I-2 to facilitate access to the city, and designated the route Rt. 202.
This interchange is where it starts.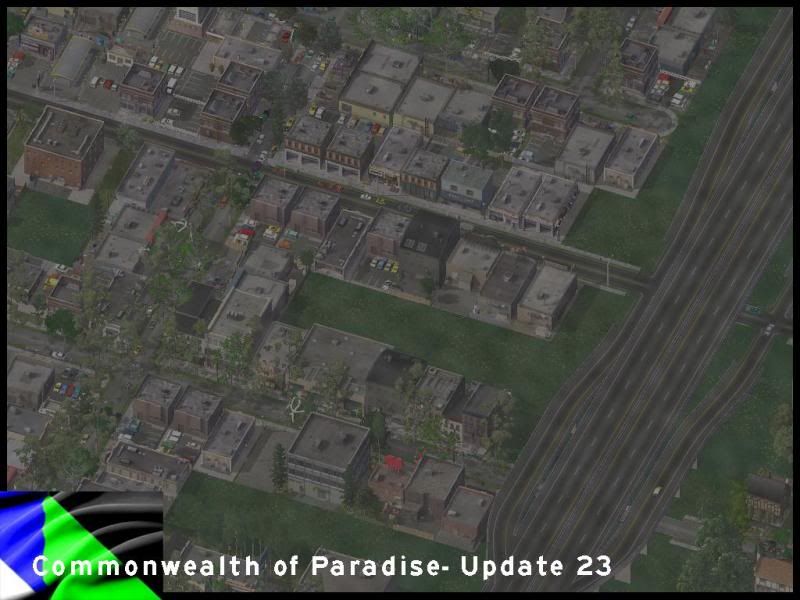 He also had the Downtown Frwy built. Designated Rt. 7, it's pretty short but it gets the job done. Mayor Braun looks forward to skyscrapers instead of the current Mom and Pop shops but he knows the value of patience. Somewhat.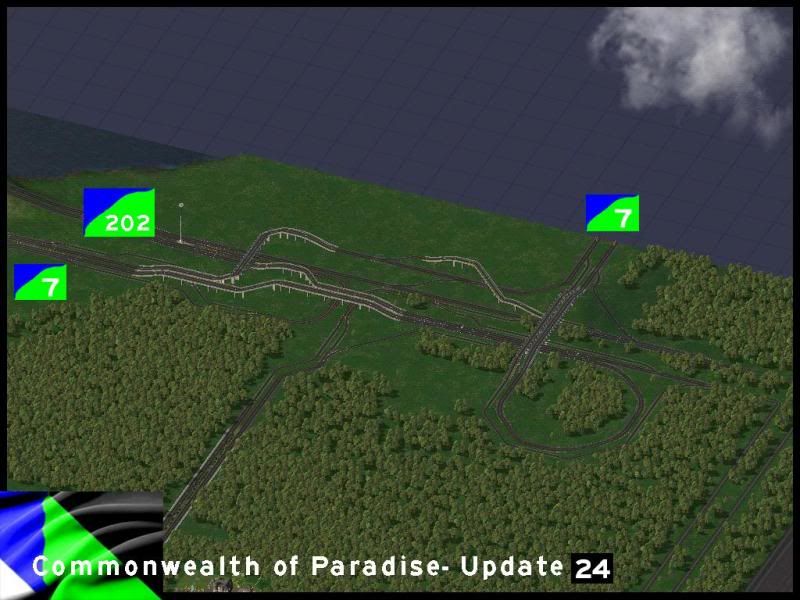 This is where Rt 7 and Rt 202 mingle along with East Av. joining in on the fun.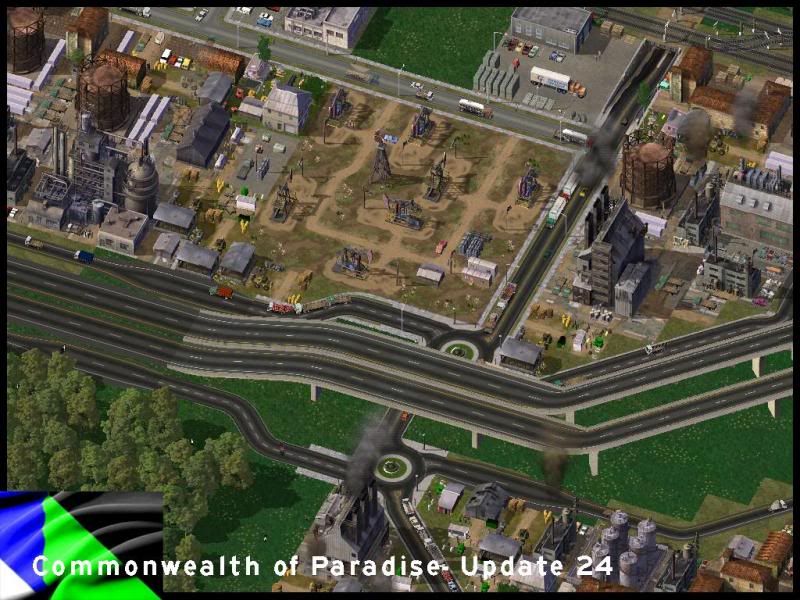 This interchange for I-2 is for the industrial area.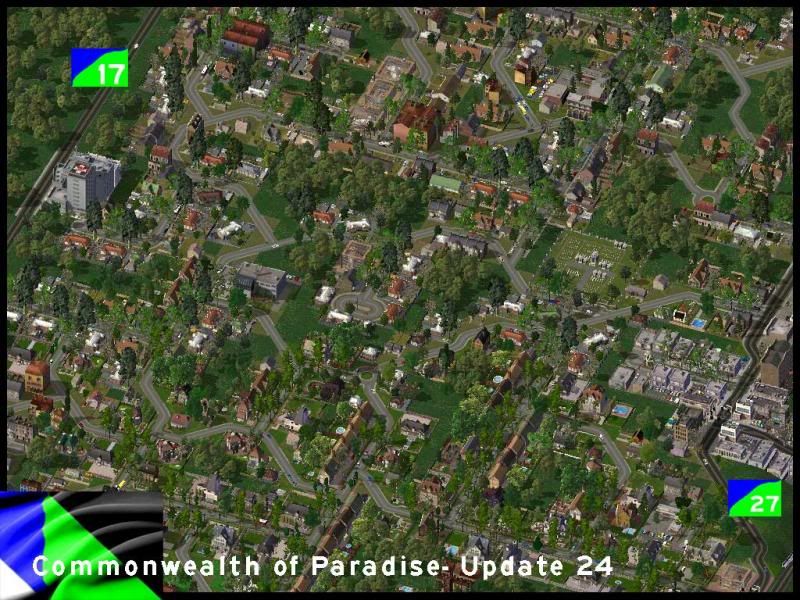 This is West Braun. Unlike the area on the east side of the Johnson River, he doesn't really have a plan, so development has free rein. Unfortunately the DOT is about to put a damper on their parade as a thoroughfare through West Braun will be needed soon.
Mayor Braun did think to put a commuter rail station as he wants his city to be interconnected by more than road and ferry. He even pushed for the Pararail Purple Line to be extended to Franconia to help commuters out.
At aproximately 22,000 residents, Braun City is going nowhere fast, but hopefully, Mayor Braun'll recognize his dream of having Water St. (to be renamed the Braun Promenade) lit up in neon and cash rolling in the city's coffers from casinoes.
I leave you with a mosaic from the 202 bridge to East Av near Rt 8. Enjoy!