Quad City: Initial Zoning
Thanks for all that viewed, and commented on, Tri City.
Welcome to Quad City, neighbor of Tri City.
Plans for Quad City are much more ambitious, and larger than those of Tri CIty.
Here is the initial Residential And Commercial Zoning: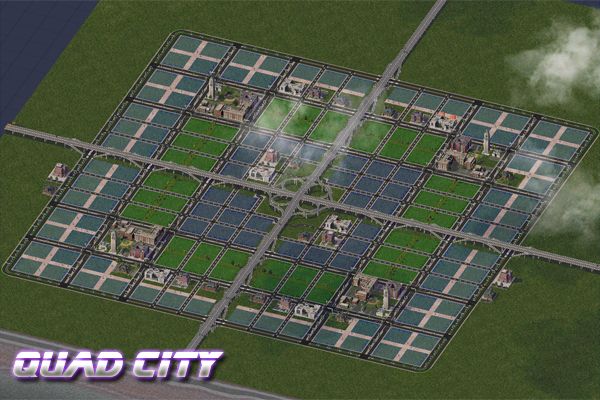 As you can see, it includes High, Med & Low Density Commercial Zoning.
Here is a more complete layout, that was updated to include High Density Industrial zoning (I-HT),
the university, the airport, and all major city services.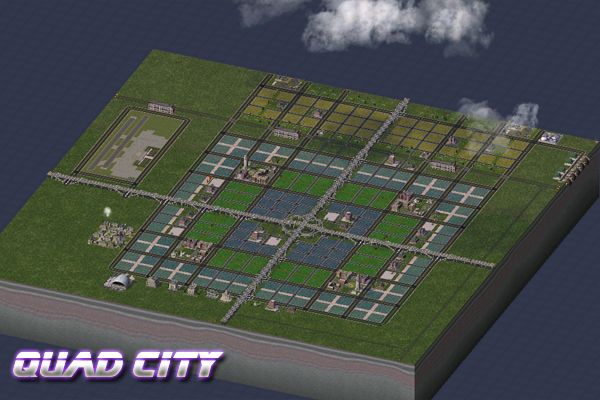 Next on the agenda is to lay water pipes, and setup subway stops and the network.
Thanks for stopping by!