Welcome to Deschutes Metro
As you read in the previous entry, River's Bend served as the primary urban hub in the Deschutes Republic for much of the 19th century. However, as its economey grew, the nation fount itsxelf needing better shipping facilities.
Deschutes City was founded in 1889 to fulfill this purpose.
Bend's shipping facilities weren't cutting it.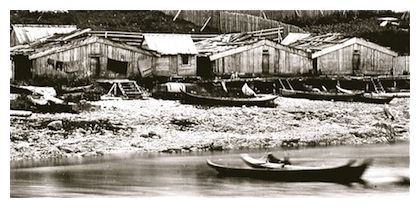 Deschutes City is a densely populate urban center. Dotted with high rises, the city also boasts one of the most livable urban spaces in North America. Bike paths, open spaces, and ample sport fields make Deschutes City feel like a real home to the average family.
A typical residential neighborhood in Deschutes City.
The transportation in Deschutes City is world class. Served locally by buses, subways, and light rail and regionally by heavy rail and monorail, owning a car is hardly needed by anyone.
The downtown area is served by all of these modes of transportation. They all converge at what's know as the Downtown Transit Center. Here, Deschutes Central Station (the 1930s rail station) connects with a monorail stop and the Central Terminal (the gray, rectangular bus and subway hub).
Downtown Transit Center.
A heavy rail station and underground parking facility.
As you will soon learn, education is a core to the economic successes of Deschutes Republic-- it's capital city is no exception. Large schools with generous facilities can be found in every corner of the city.
A typical high school in Deschutes City.
Much, much more to come! Thanks for visiting Deschutes Republic!