Entries
0
Comments
0
Views
26
About this City Journal
The sun rarely sets and we yearn for the night sky, buildings appear magically and an immortal mayor in the sky threatens us with his army of bulldozers.
Welcome, to Brighthurst.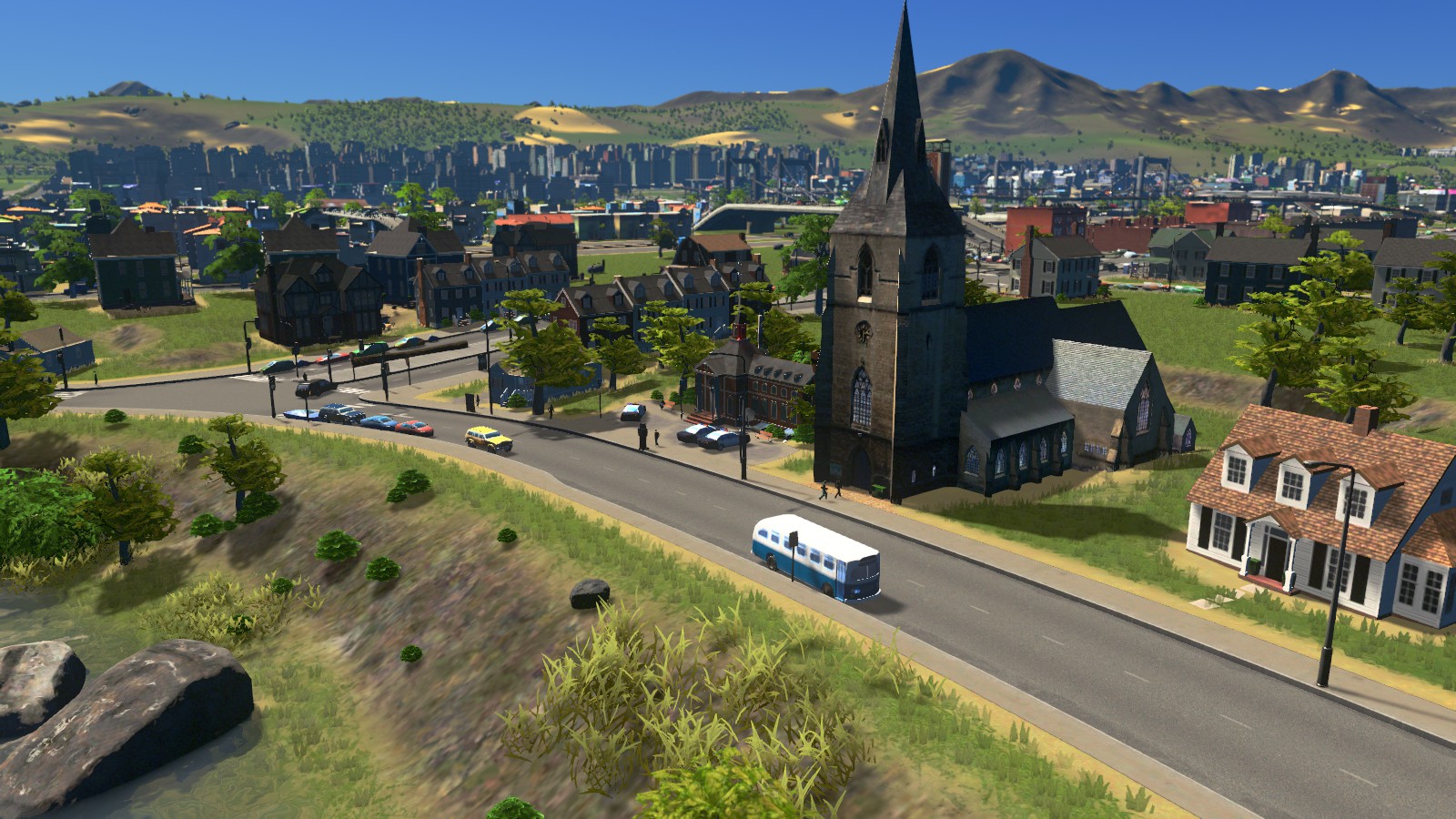 Community Notices
The Church to Our Immortal Mayor would like to remind everyone that it no longer accepts blood sacrifices without a membership card, cards are $25 available from the church, and when you deliver eight sacrifices you get one free curse to be used against anyone you wish. (Curses are non transferable and any attempt to transfer it, the curse will be applied to you instead).
The Oldtown Heritage Bus Service has been reduced yet again to just three busses due to lack of demand. This service has been struggling since its inception due to mysterious cases of carbon monoxide poisoning for those riding on these ancient, public death traps.
Oh, but it says here Fares on Wednesdays are now free! So that's something.
The Brigthurst Metro is pleased to announce its new 1500 Series trains for the Northern Line, which runs to the Mellor Shopping District via OldTown and Lillium Retail park the units which were purchased from a Mister... Yak Kuza? Am I spelling that right? Were an excellent deal, arriving as they did seemingly instantly in the metro depot to allow for much higher and comfortable capacity on the busy Northern Line.
Remember, Make your Journey Matter. Make it Metro.
Robert Walker University would like to remind everyone that Saturday is free tutoring day for all cimtizens of Brighthurst.
"We just ask for a few experiments to be conducted on you as payment, minor things, like seeing if you have ESP, how you react to increasing or decreasing amounts of caffeine, if we removed major organs. Y'know, standard stuff." Said Professor Kingston of the University Administration. "We give you, free university tuition! That's neat, right?"
Please be sure to head to the University Office building on Saturday morning to register for free tuition.  
The Pleasant village of Beechville has petitioned the mayor against further developing their village on the very edge of Mount Bach due to traffic concerns from the nearby logging operations. The Mayor's representative, a seven foot tall mute lumberjack appeared and revved his chainsaw in morse code, swinging it wildly around in the same room as the petitioners, a former naval officer was able to discern that the mayor agreed to the petitioners demands, and also stated that he would not add Beechville to the Metro Network as it "simply isn't worth the bother."
The survivors were delighted.
Next Broadcast from Brighthurst, schooling! And How to Avoid It.
Entries in this City Journal
No City Journal entries have been created