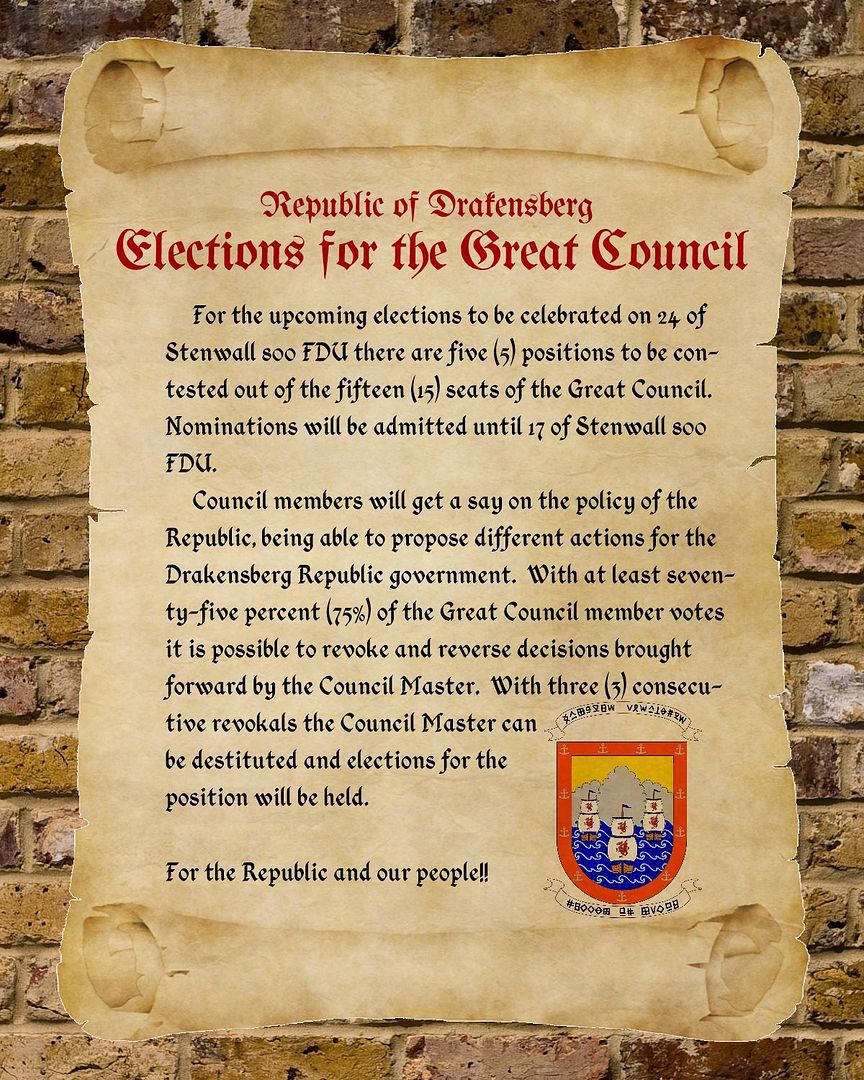 RULES FOR THE ELECTIONS:
* Voters can be anyone on Simtropolis
* Candidates must be followers of this city journal.  Send a PM if interested
* Elections will be held if there are more than five (5) candidates.  The five who get the most votes wins
* The term for the elected positions will be for the seven (7) city journal entries after the one with the election results.
* Deadline for nominations will be January 17th, 2015, elections will be for January 24th should more than five nominations happen.
And now for the next report for the Great Council:
PROGRESS OF FORT IMPROVEMENTS AND OTHER DEFENSES:
The main fort has finally been restored!  The east wall was repaired in unison with earthworks and the addition of the second ring of walls.  This will allow defenses to withstand much longer sieges, such that the fall of the outer wall does not mean the end of defensibility of the position.  The fort also got a new pier, allowing supply lines to use the bay as an alternative to the overland path: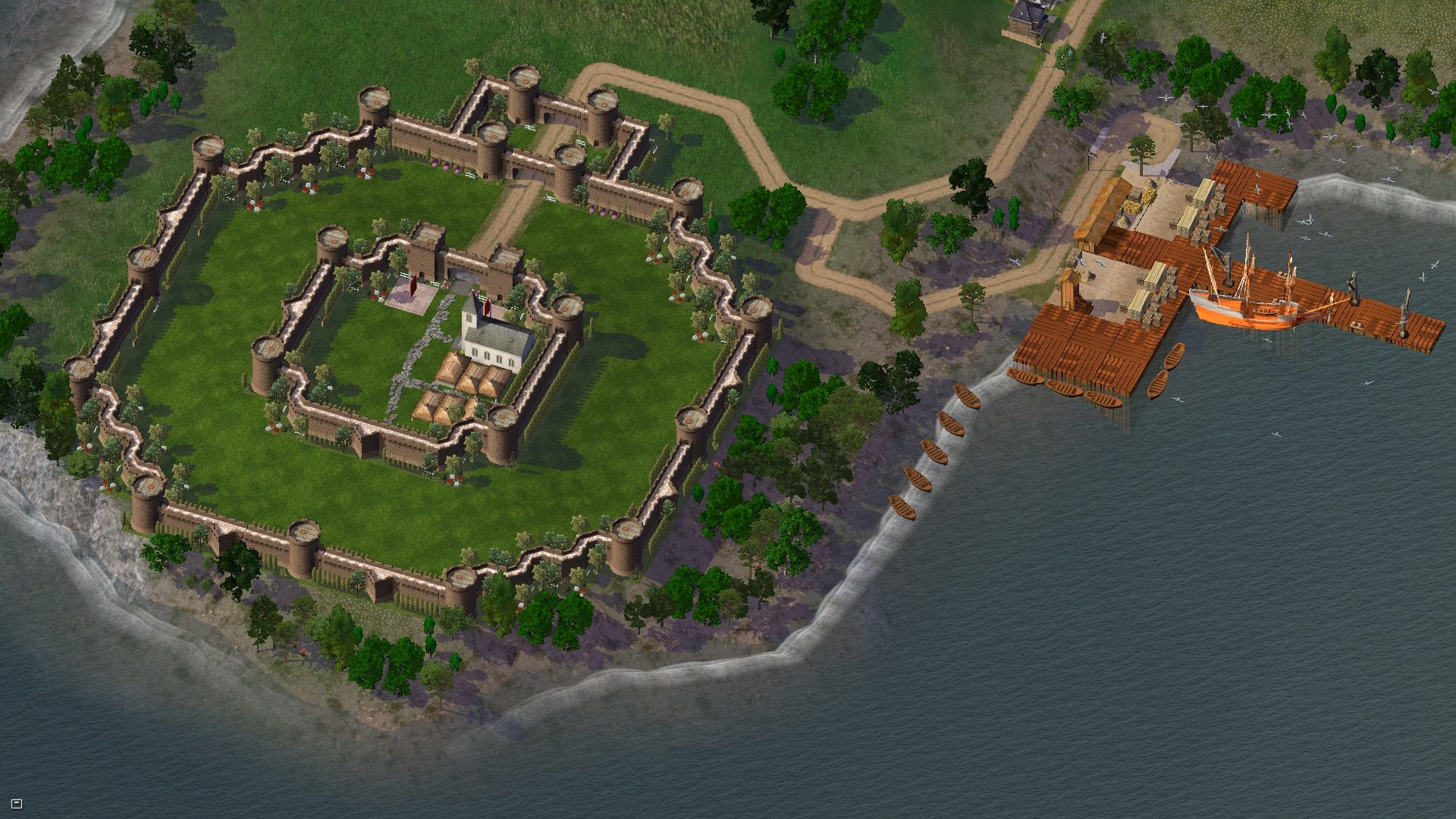 The north side of the bay has started construction of the crossfire fort, this one will have a moat and three wings to provide coverage in multiple directions while thwarting progress of invaders: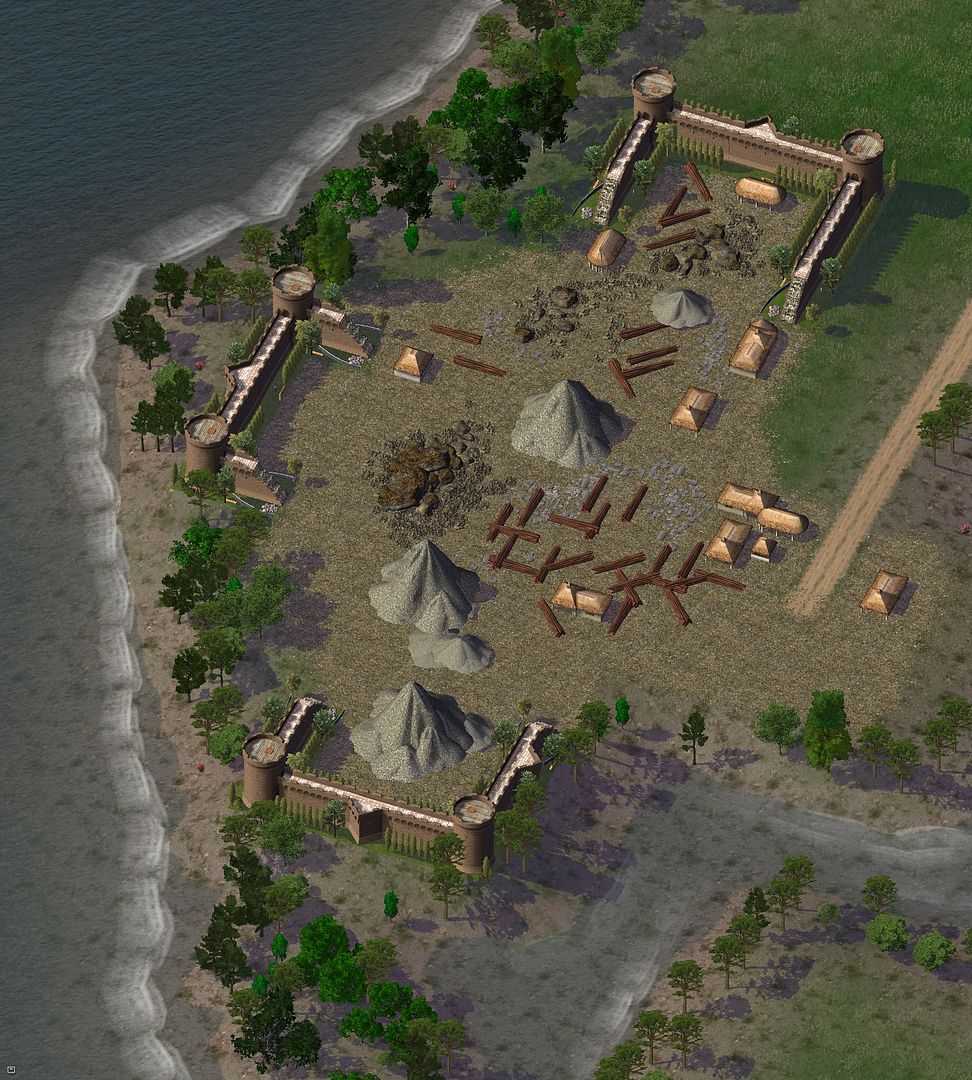 The southern auxiliary fort has also begun construction, providing coverage for the newly formed agricultural lands and protection for the land route that will enable supplies and manning of the lighthouse and the main fort: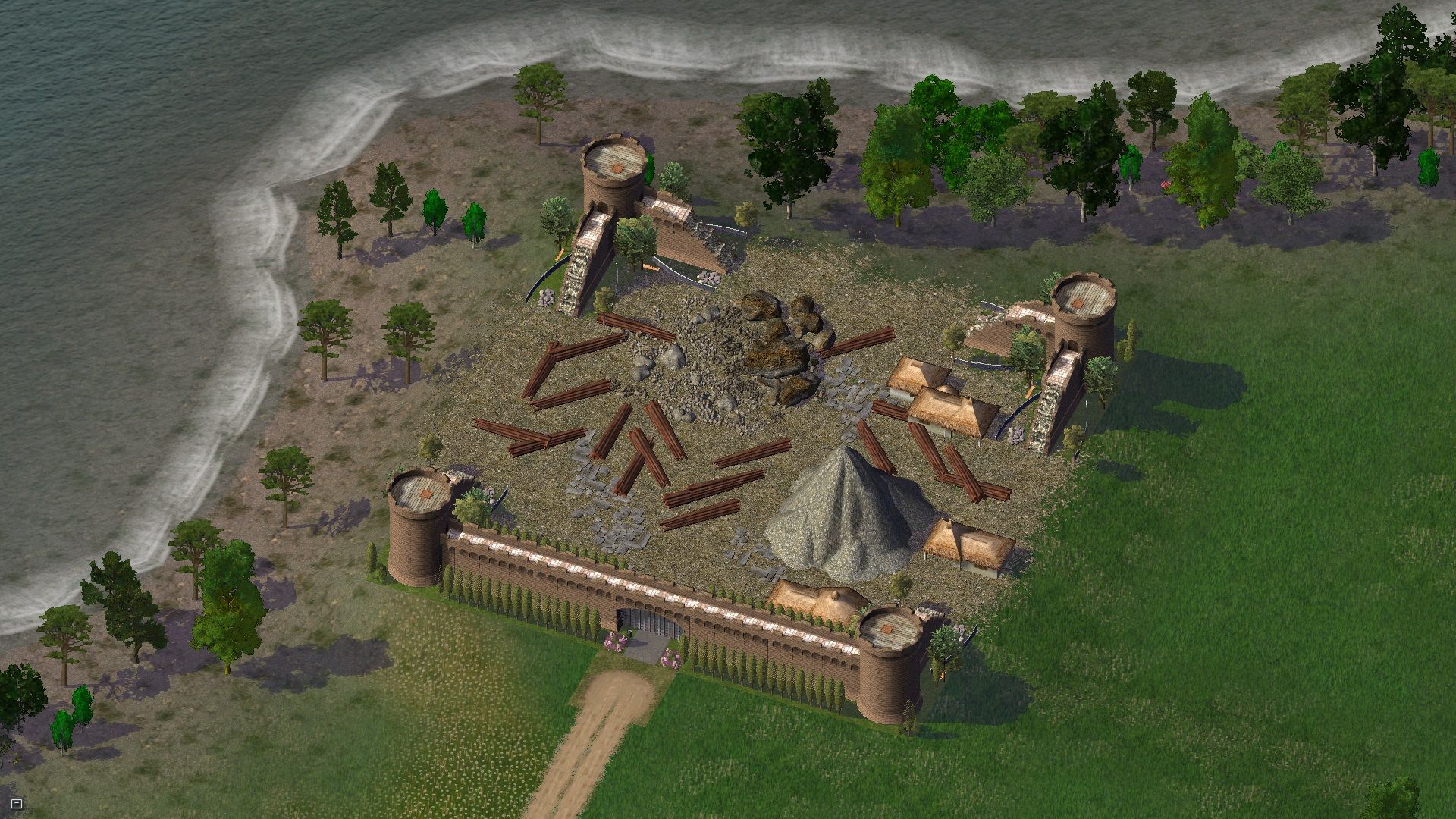 Finally I'm extremely proud to announce that our shipbuilders have completed four new Aquamare ships!  We may now have a force large enough to attempt the capture of the town of Tarazed!  This includes the eight new ships and the ships stationed at Drakonfaucem.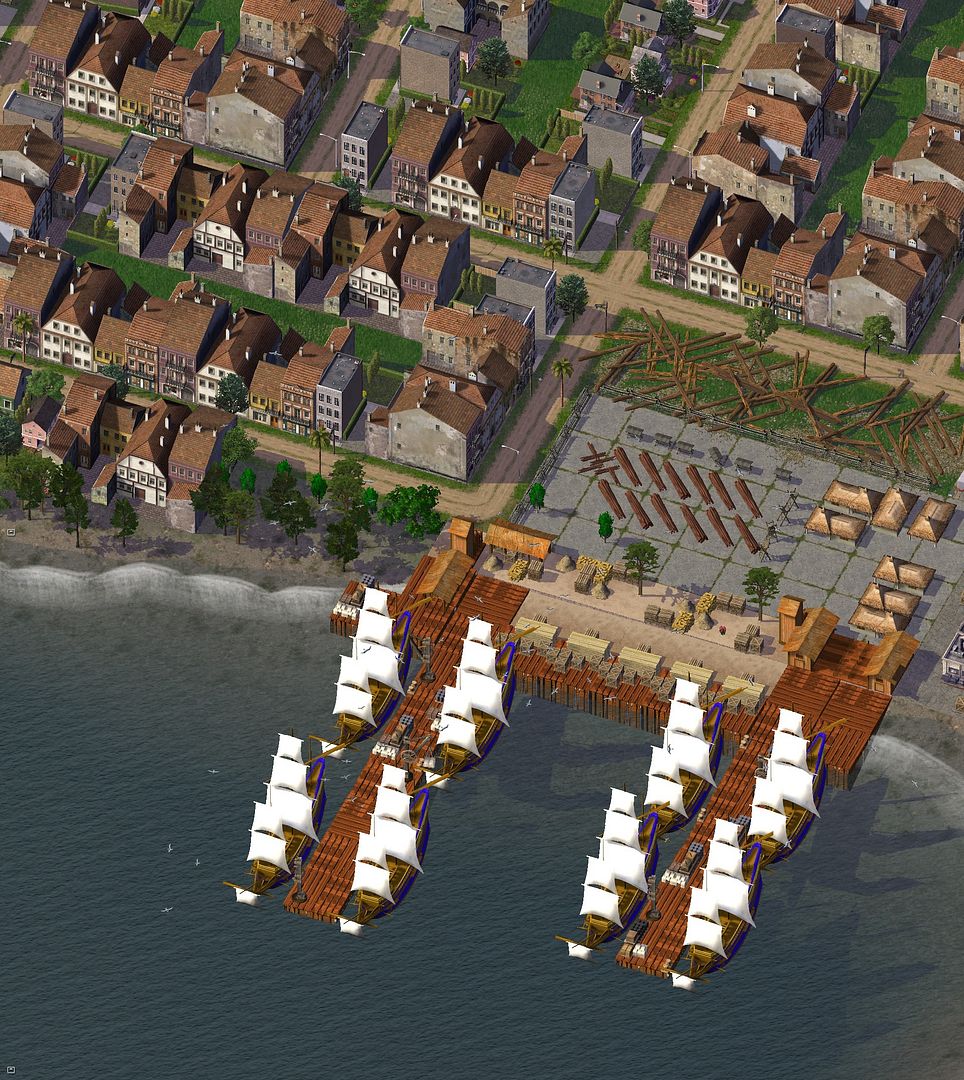 GROWTH OF CANOPUS:
As Drakenburguoise refugees escape the harsh rule of their new Hydrakoneian overlords they have brough manpower, families and dreams that contribute to the growth of Dragon's Head Island.  They have been settling on this town, which so far looks quite promising in terms of growth.  Once it reaches a population of 12,500 inhabitants it will be eligible for a City Charter: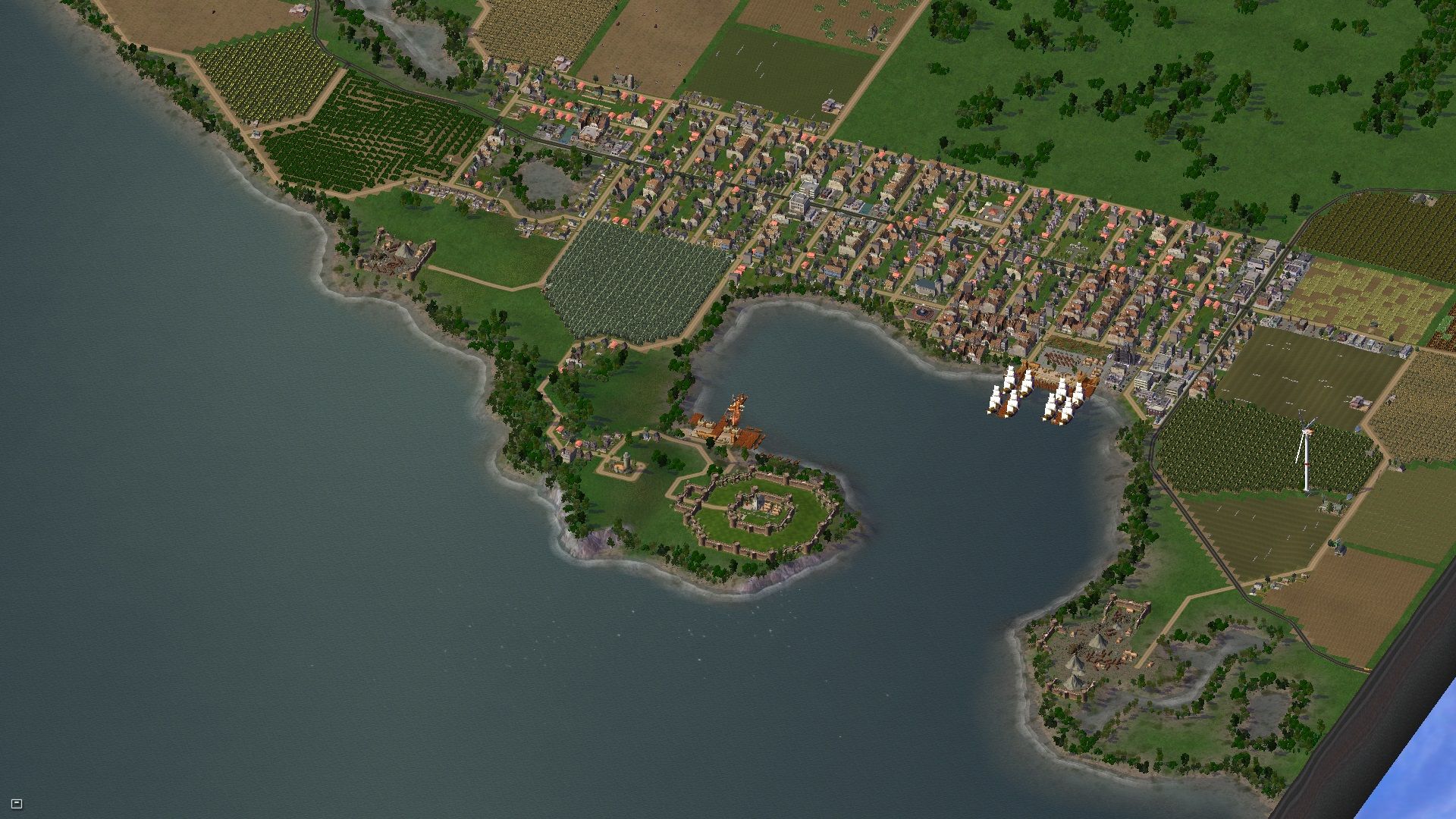 In order to sustain our military efforts and the growing population the Town Assembly approved a large expansion of agricultural activity, essentially tripling the land producing crops and feeding livestock: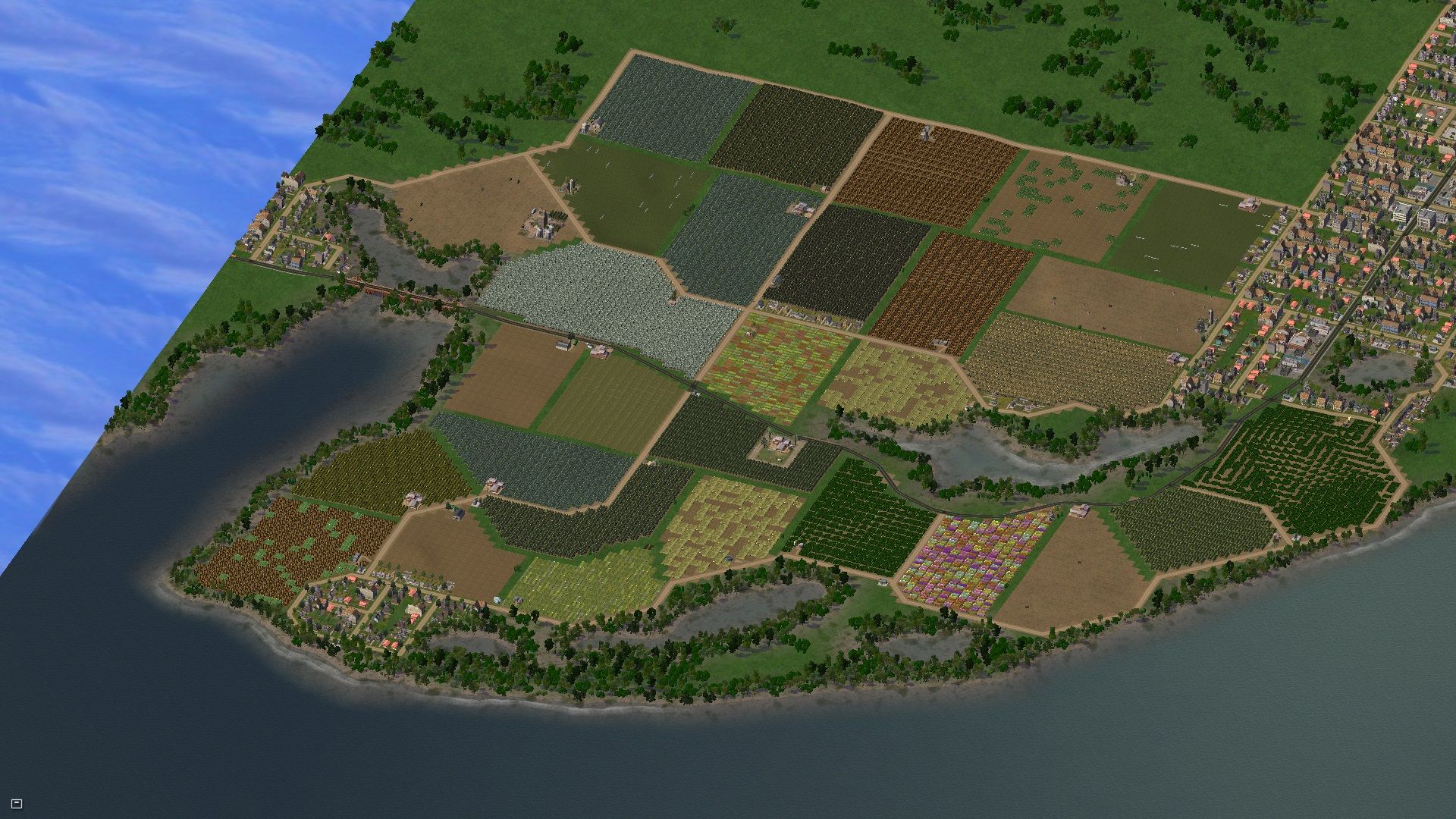 Reports from the other towns and cities in Dragon's Head Island are yet to arrive.  From what local townspeople have made known to the Council there's a petition to establish two more settlements within the Island, they fear the existing settlements of Drakonfaucem, Phecda and Canopus will not be able to house the huge influx of new residents; while military advisors recommend ensuring as much of our shores are in active control, rather than remain as natural lands.  Which of the three proposed settlements should we build first, if any?