Things are building up so fast, it's hard to keep up!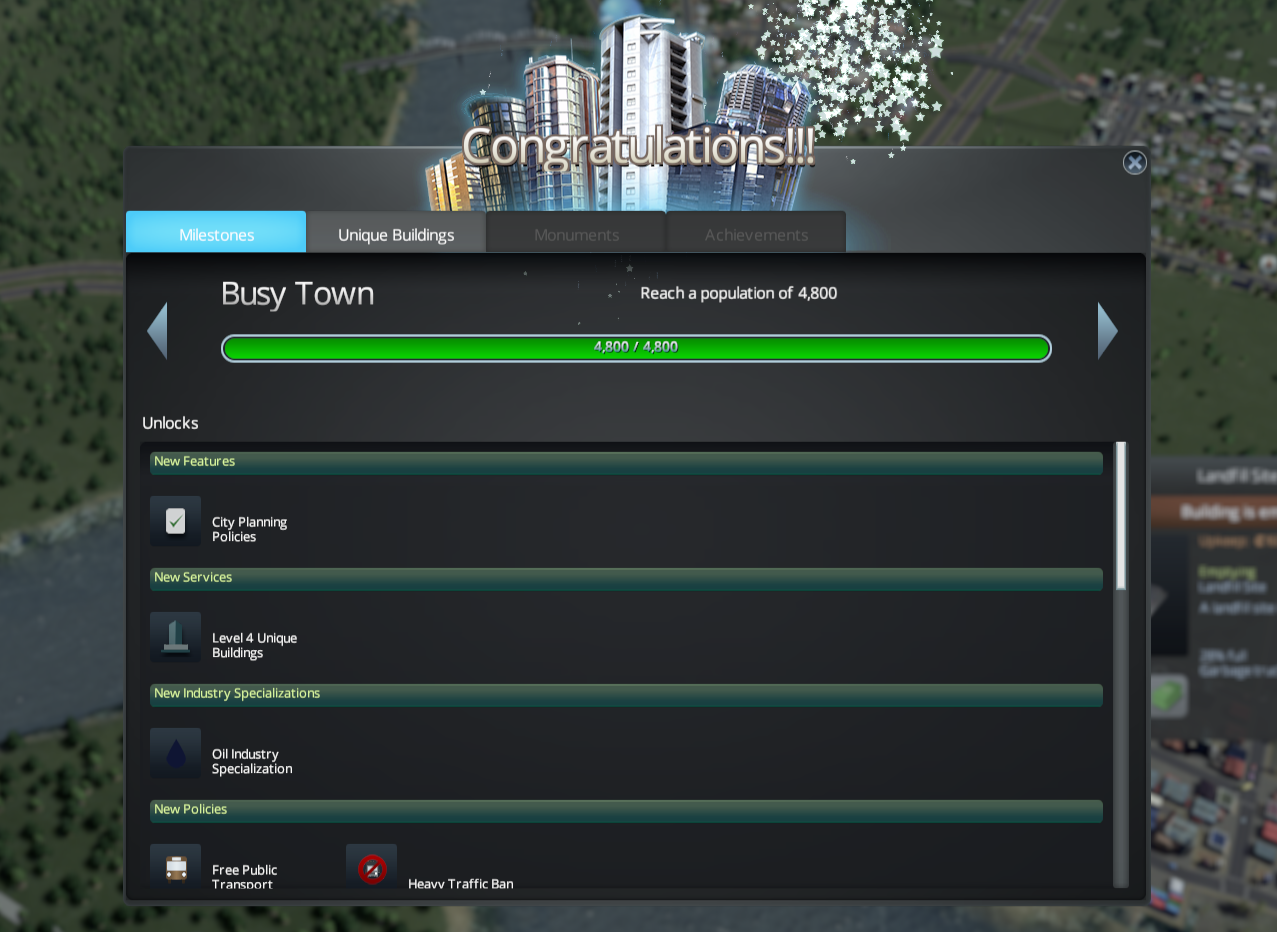 I'm at "Busy Town" now.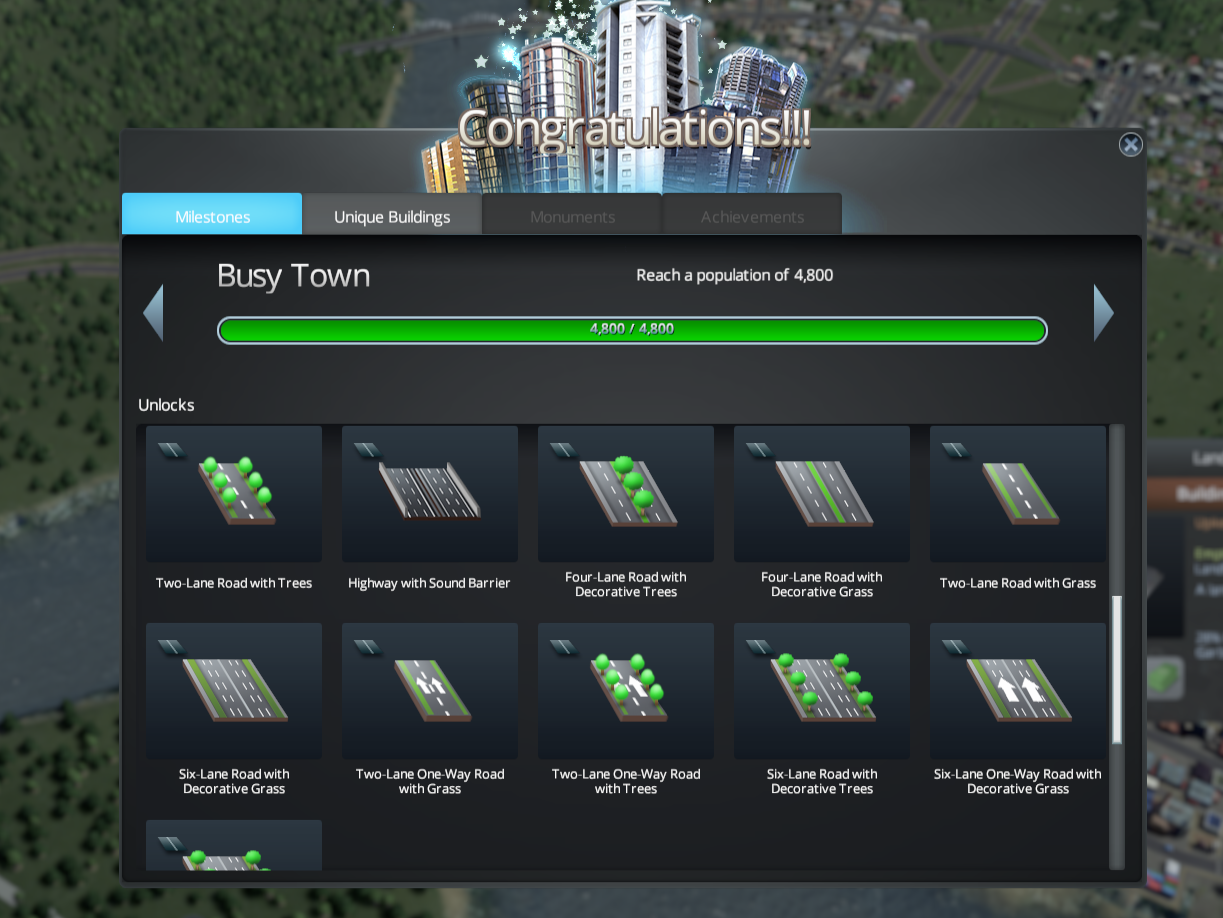 And that gives me lots more options.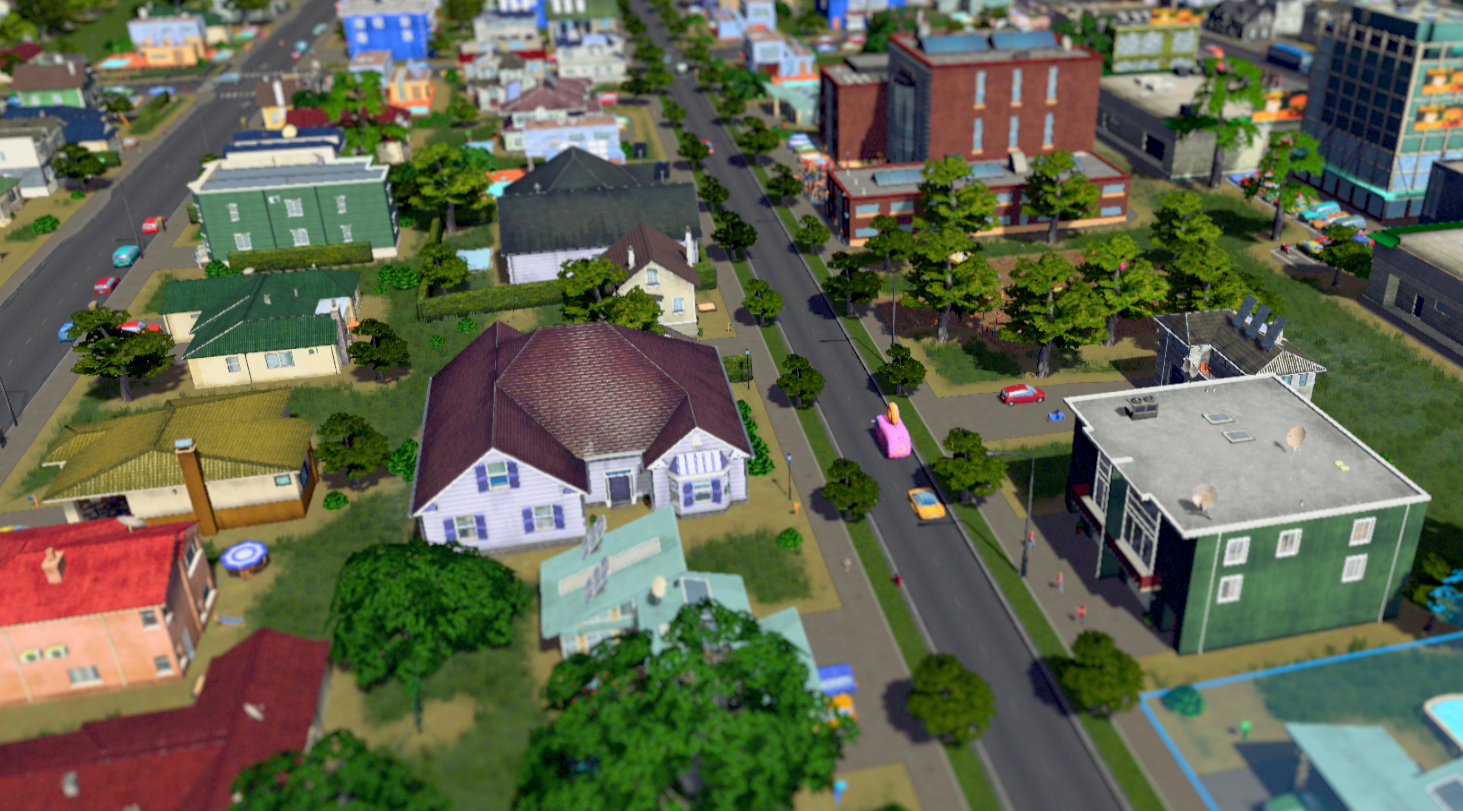 One of the options it gives is tree-lined streets.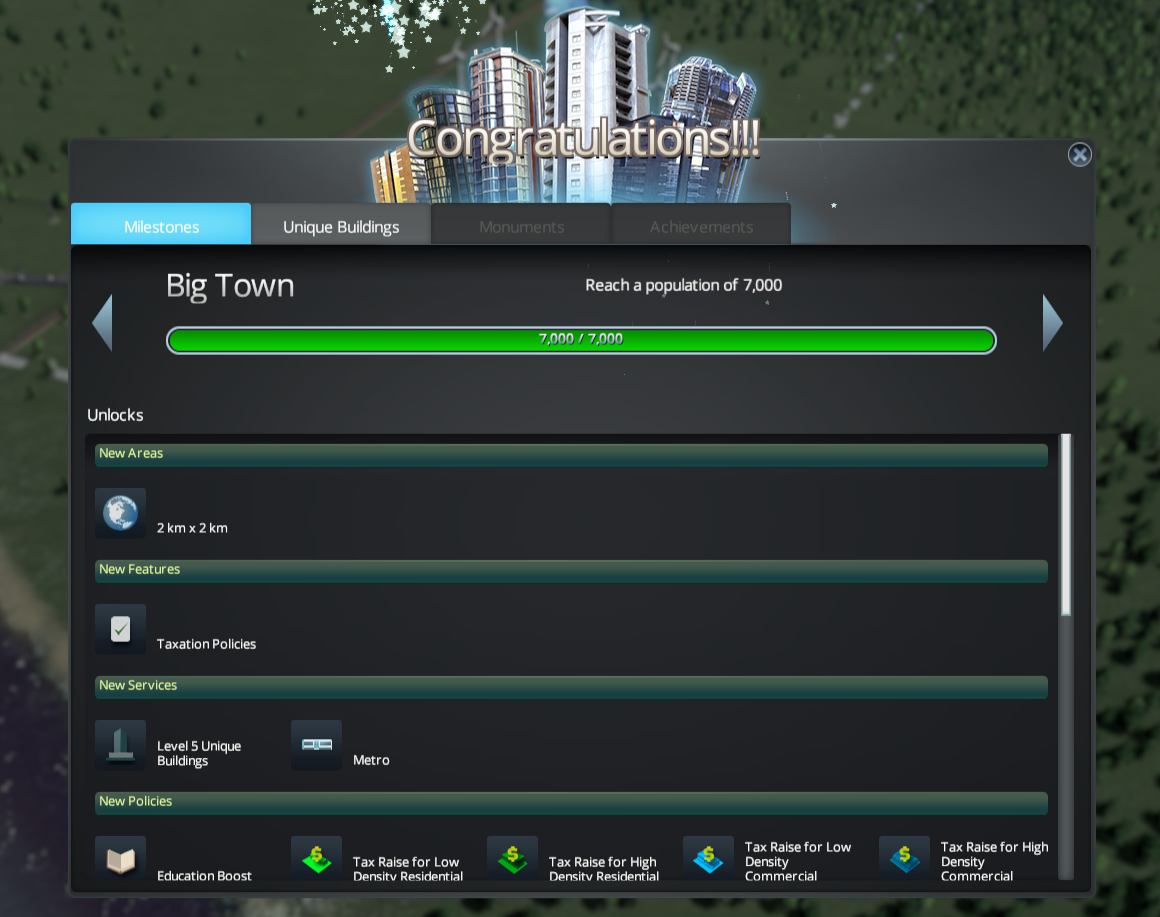 No time for messing around! I'm already at "Big Town!"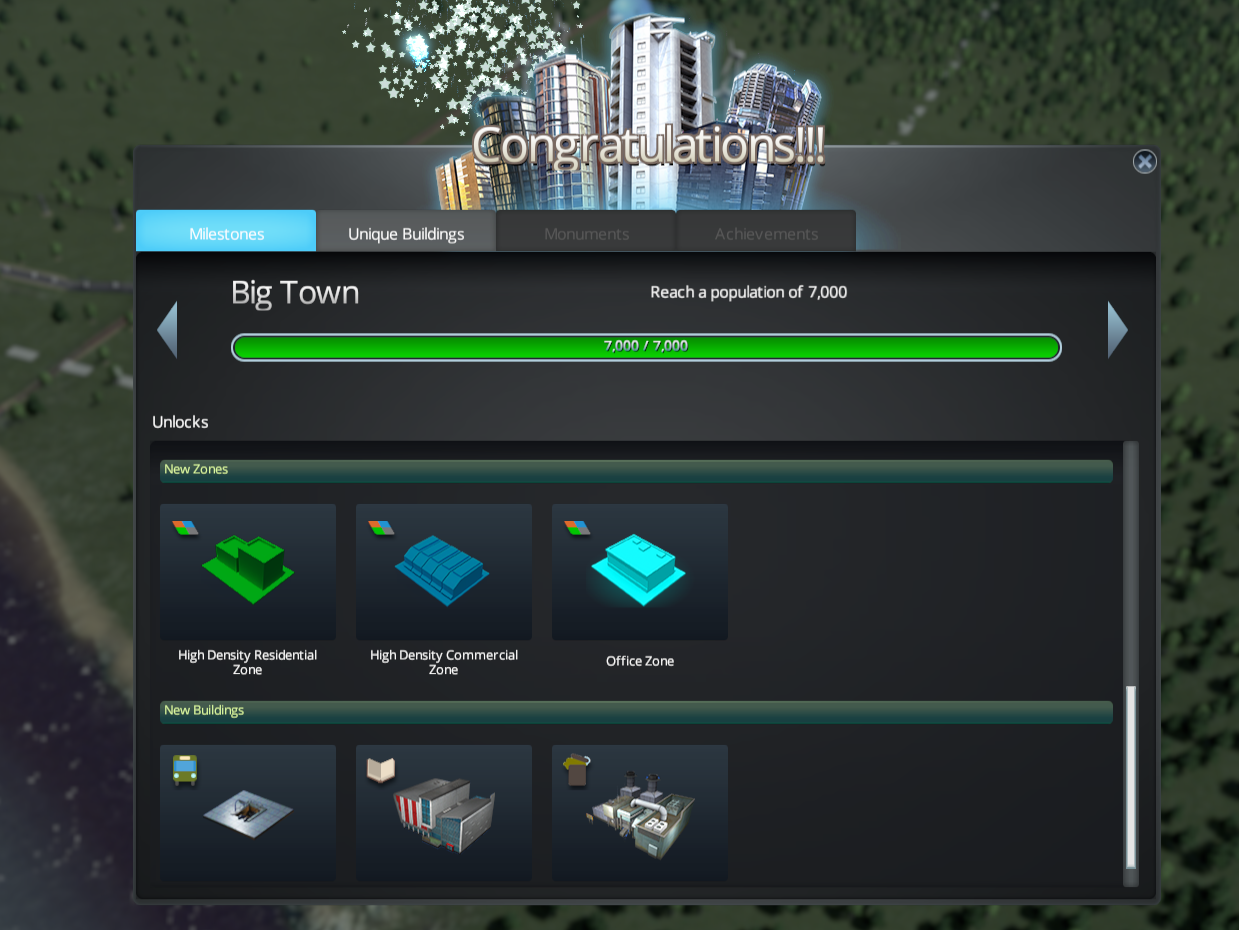 And it's a big upgrade as well! I have access to high density and office zoning now!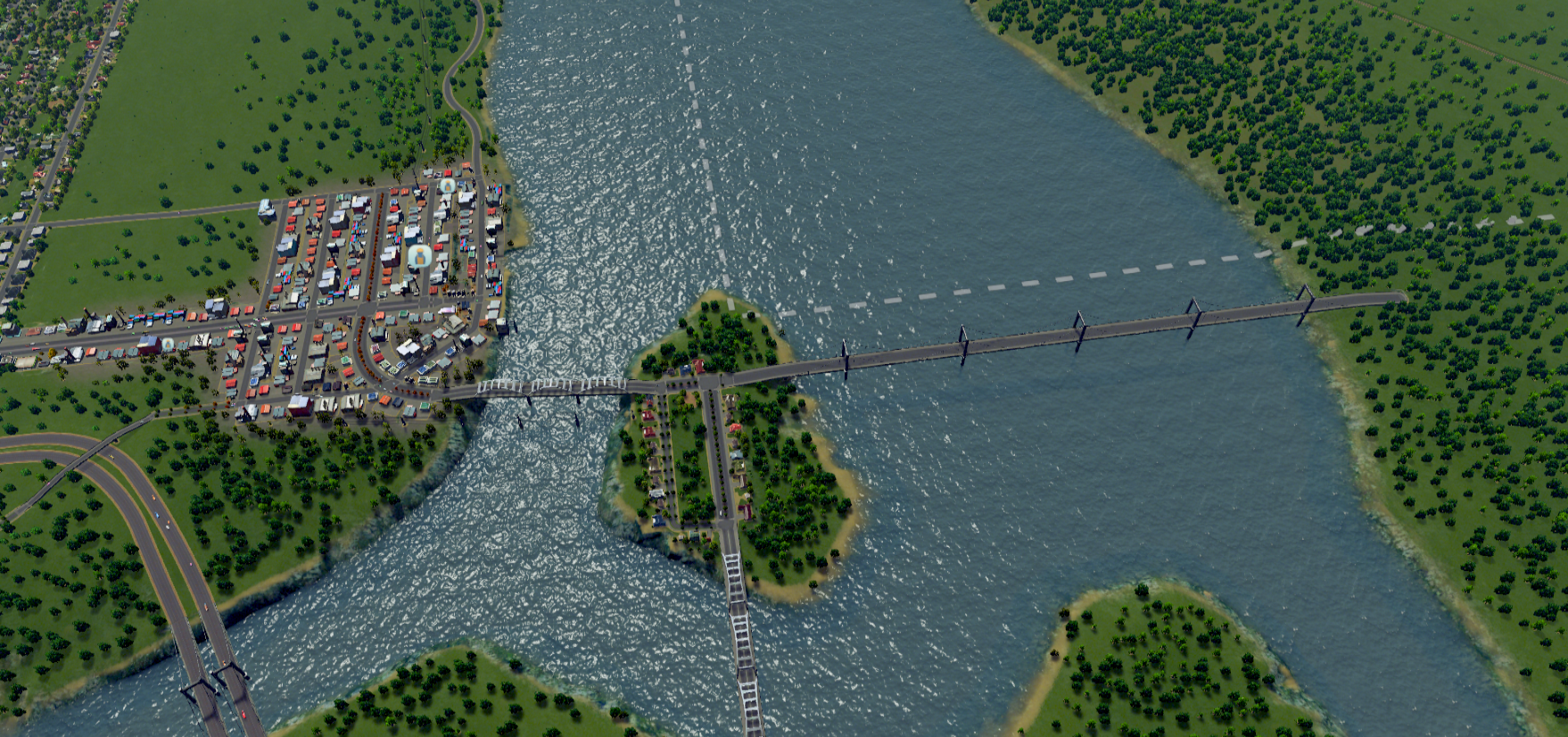 "Big Town" gave me the option to buy another tile. I have access to almost this entire island now. I wasted no time putting bridges on it.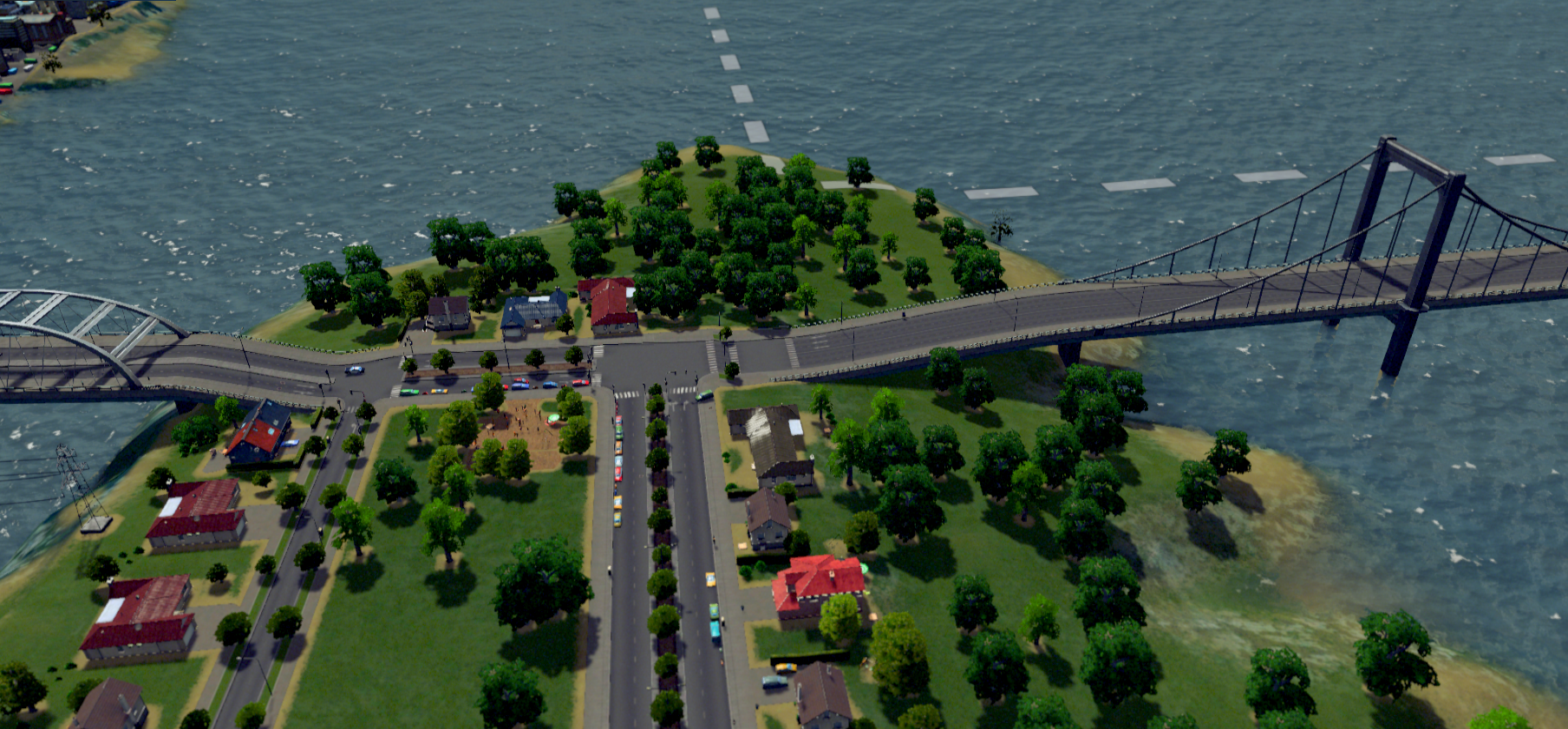 I'm keeping this one a quiet little area.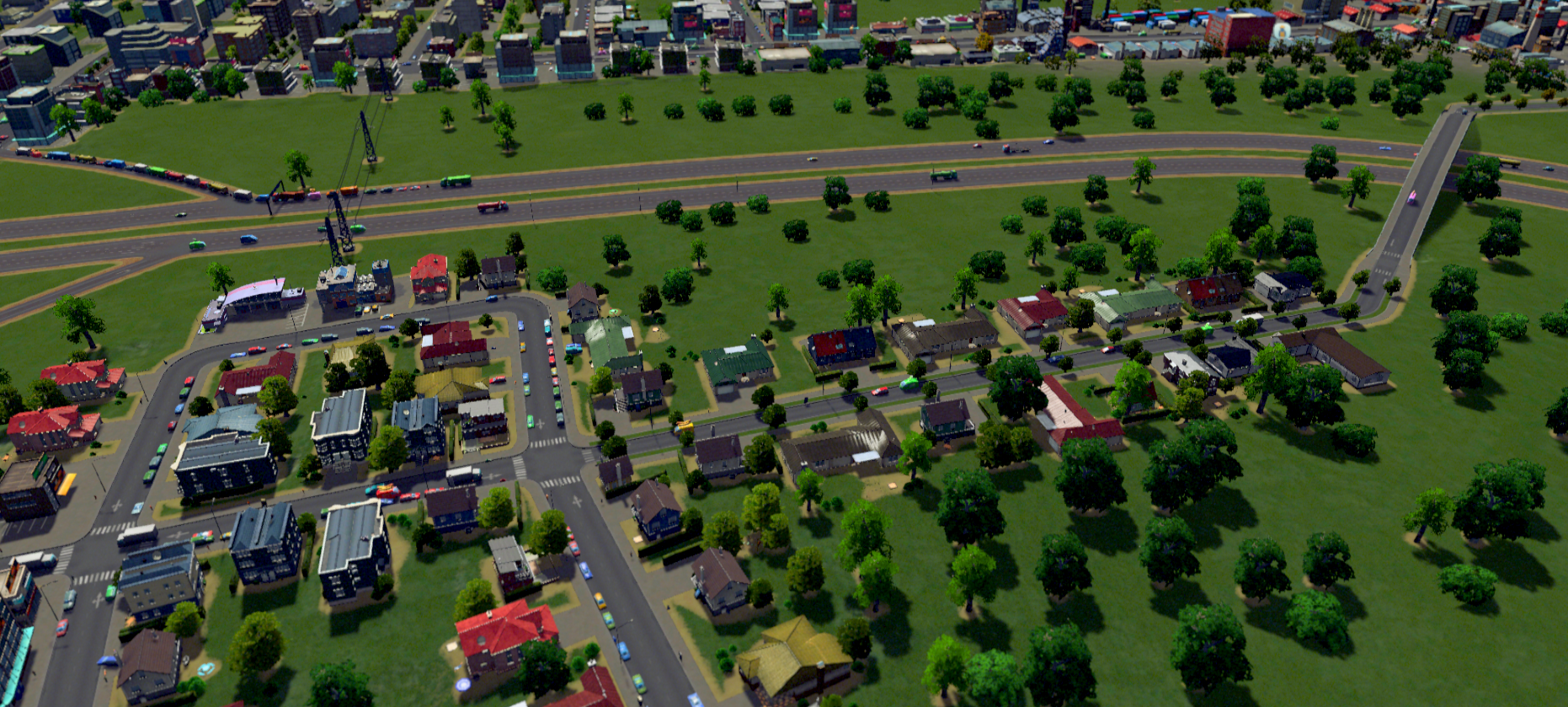 Let's look around now! Here's a small area on the other side of the expressway. I have access to expressway tiles with sound barriers now, so I will be putting those in eventually.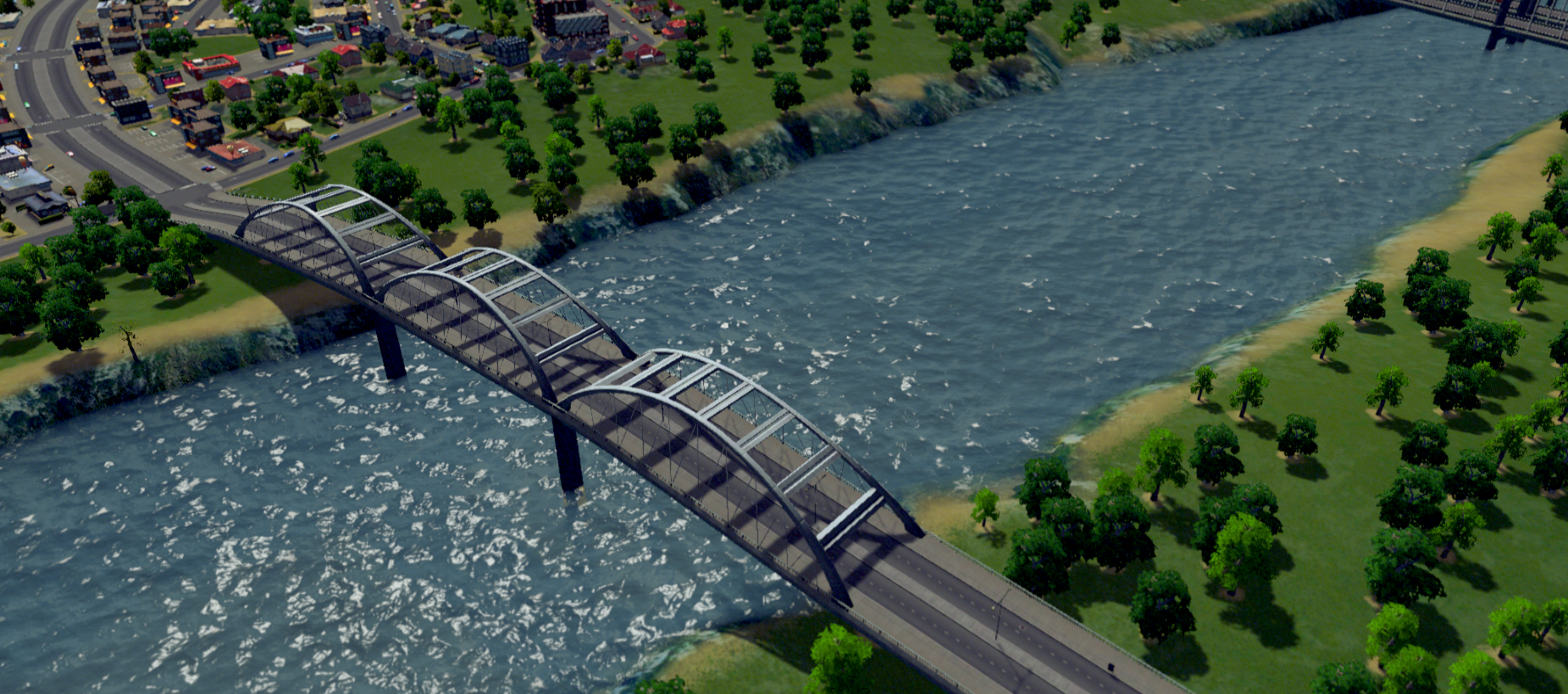 I'm planning some good stuff on the other side of this river.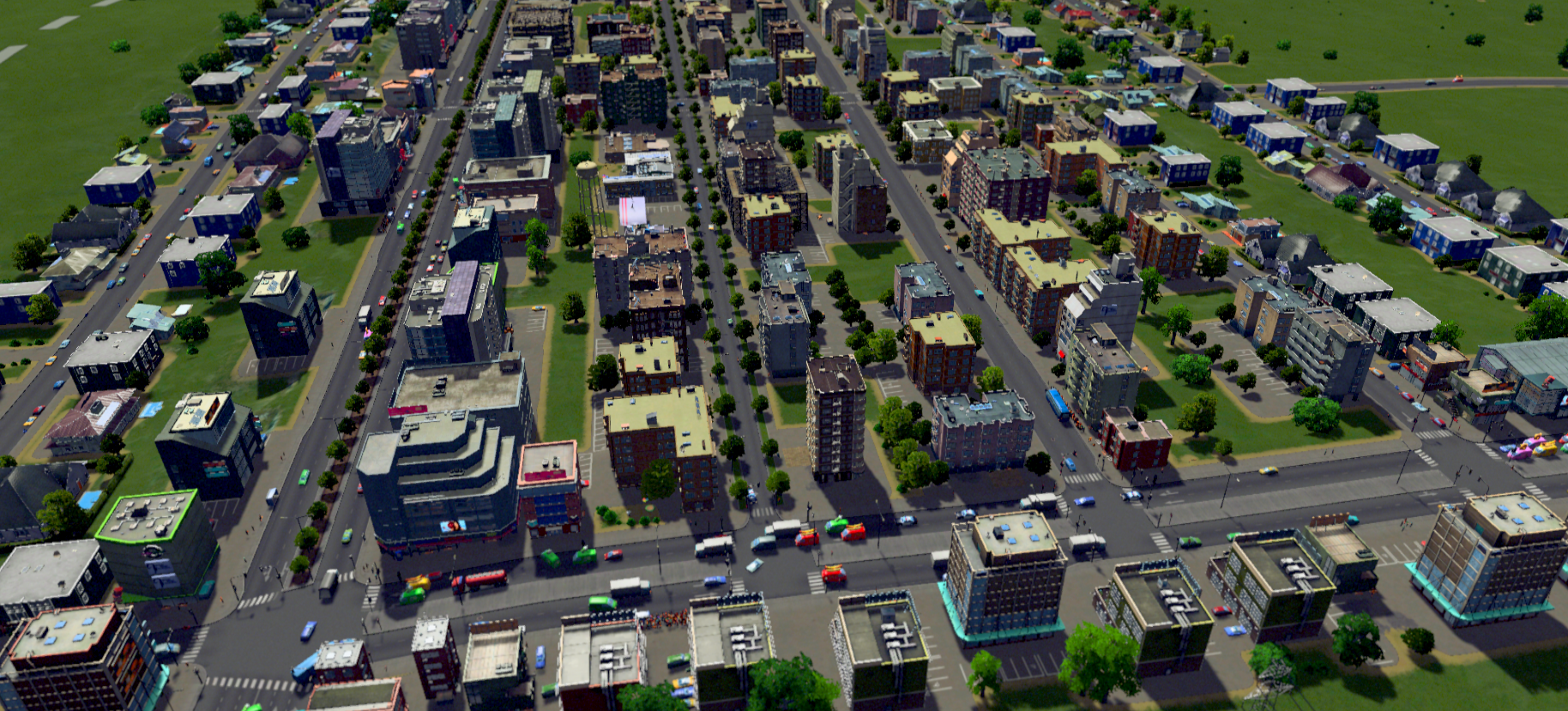 High density buildings grew quickly.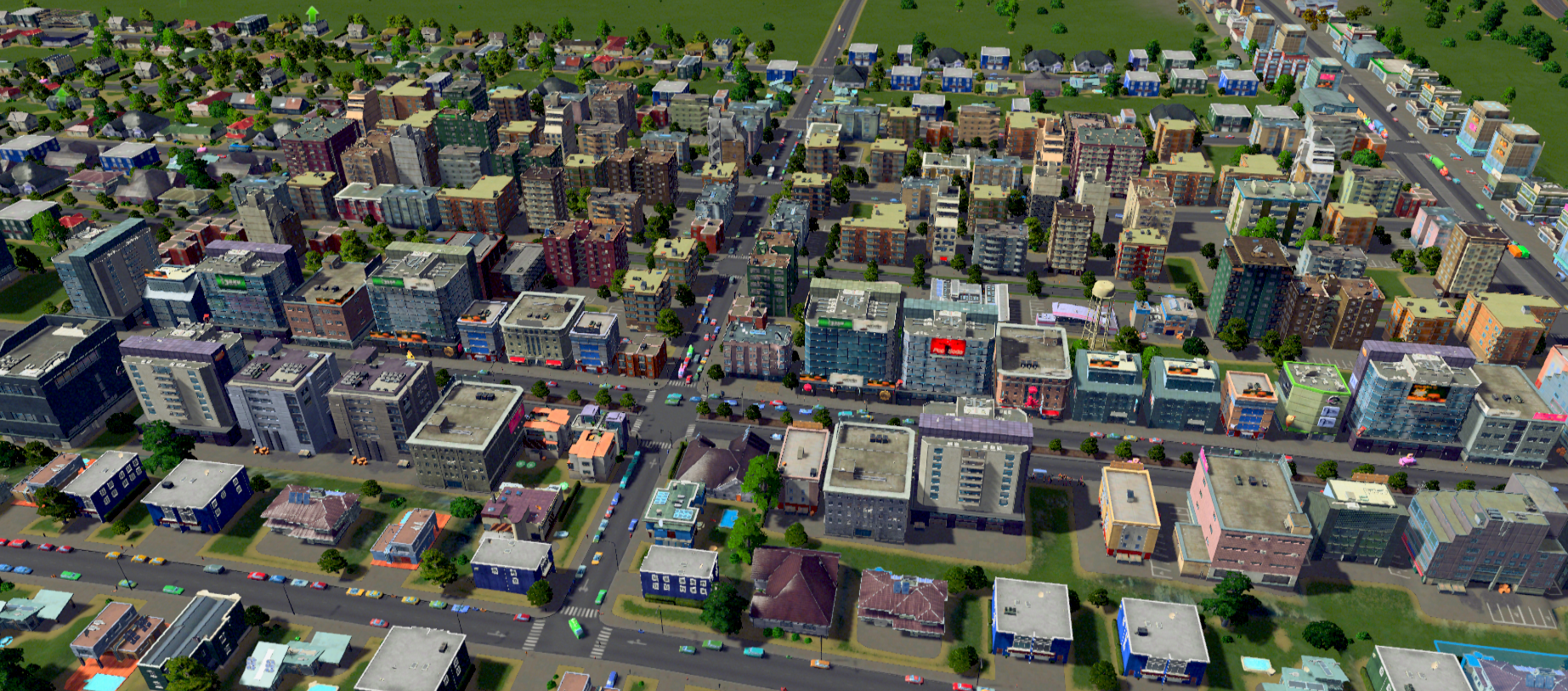 You can't just drag high density zones over the old zones. You have to erase the old zones first. This can be done by right-clicking or using the zone eraser tool.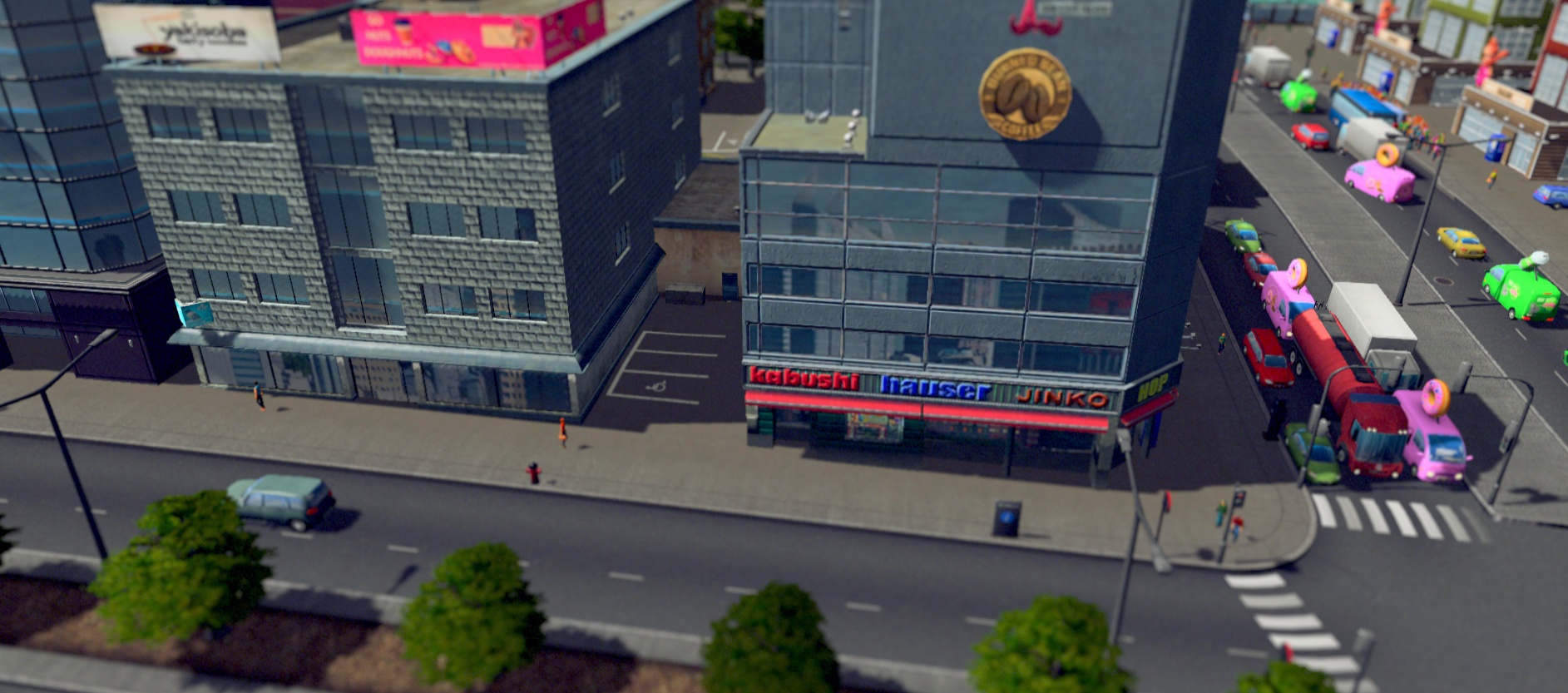 Let's have a look at street level!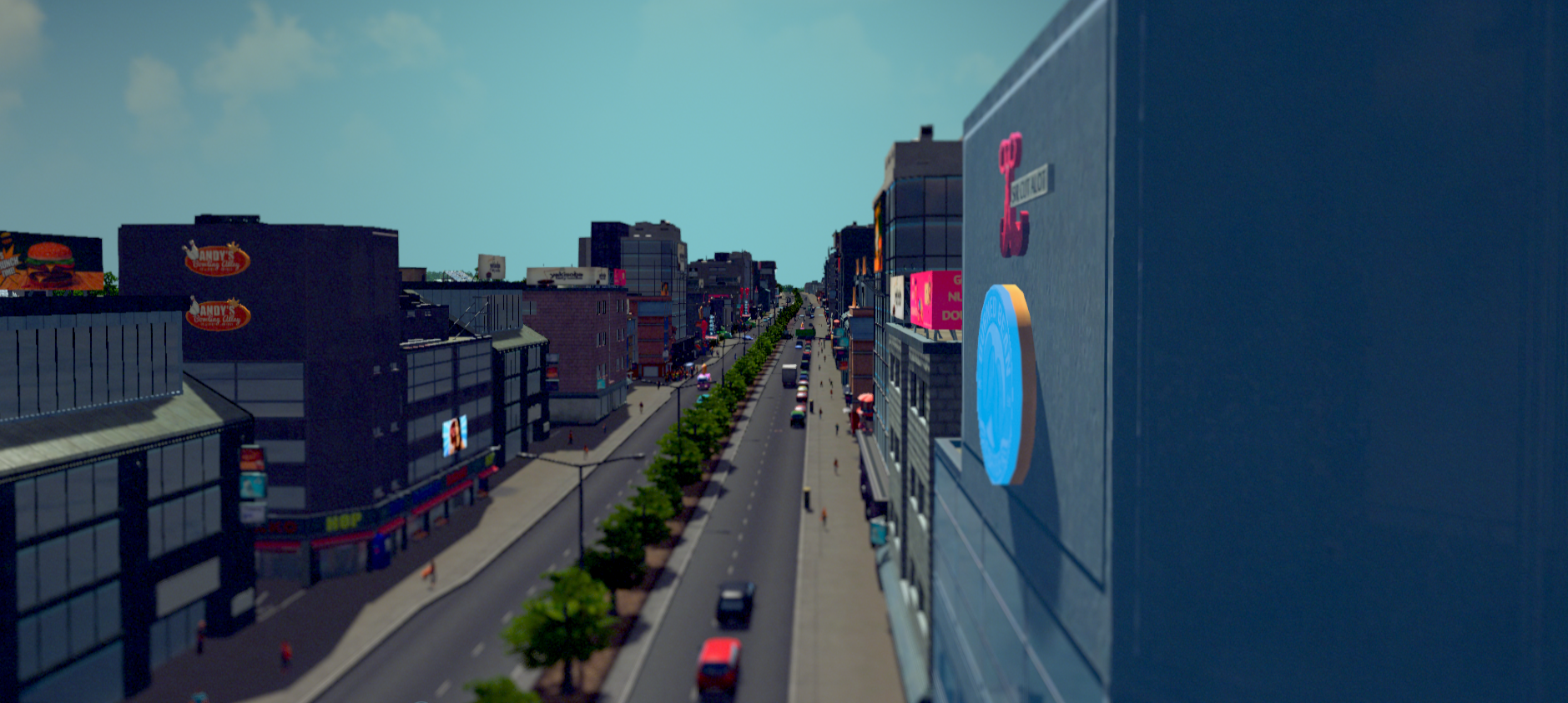 This line of retail commercial looks good on a tree-lined street. I now have access to subways, so I'll be putting those in eventually.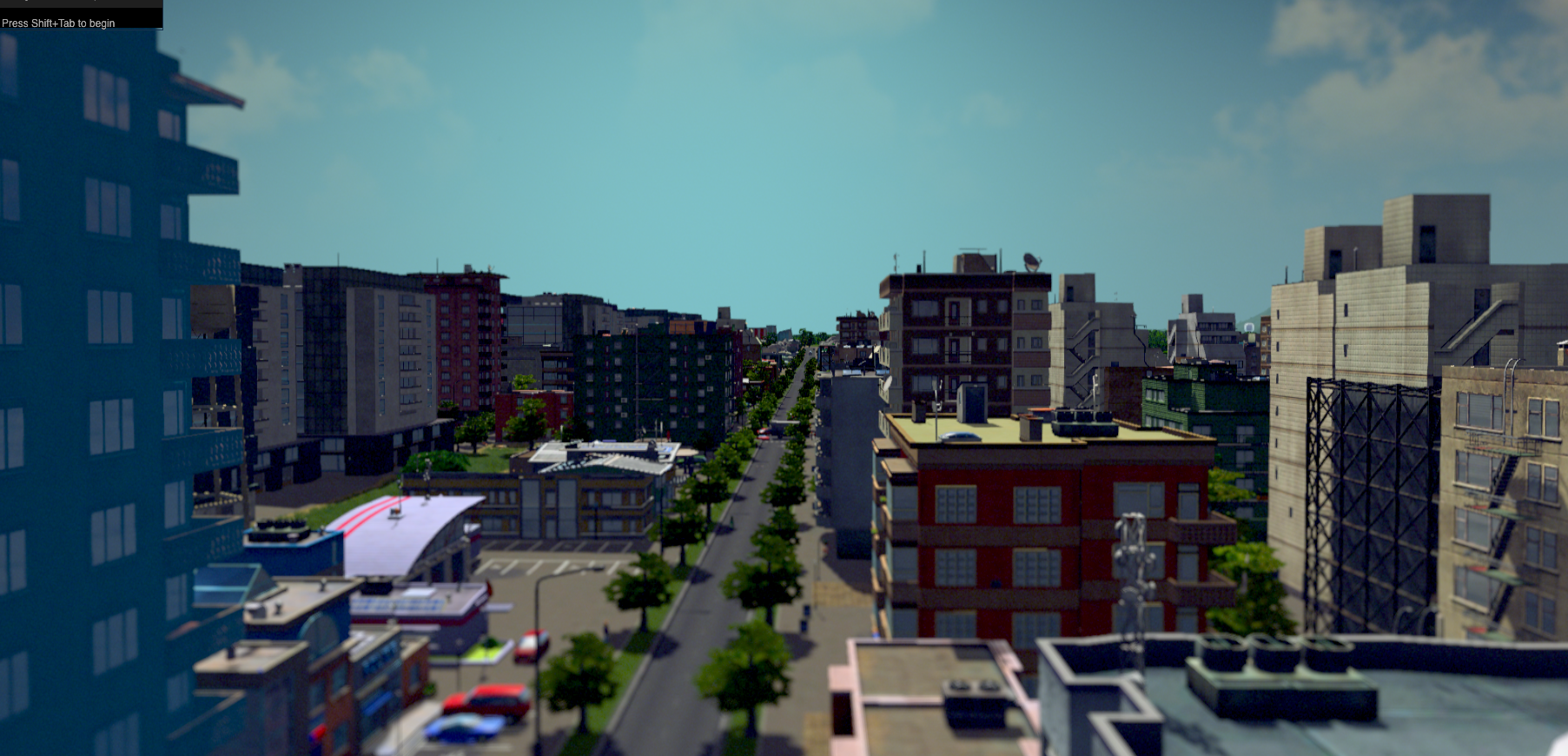 I put in residential high density as well.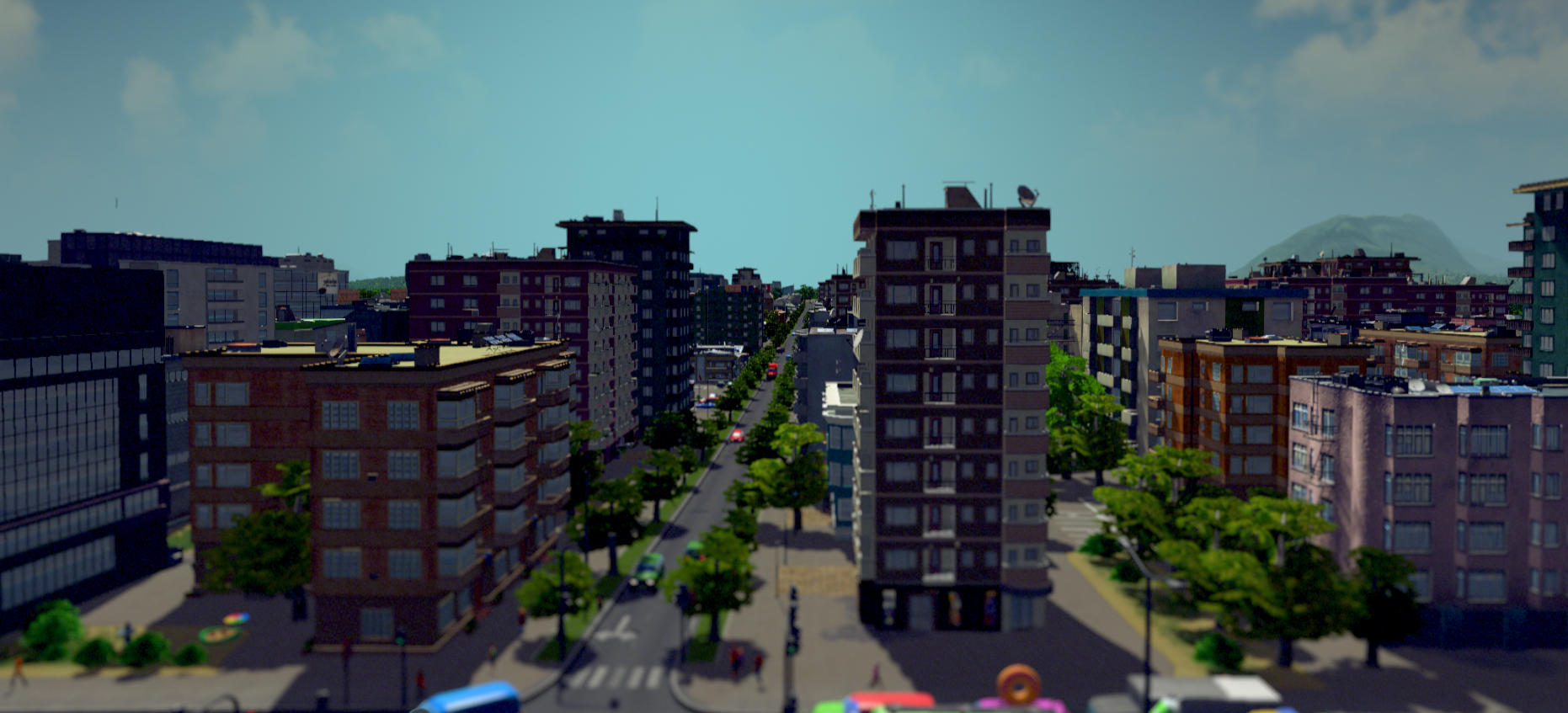 So far, I've not been told of any traffic issues. That's good.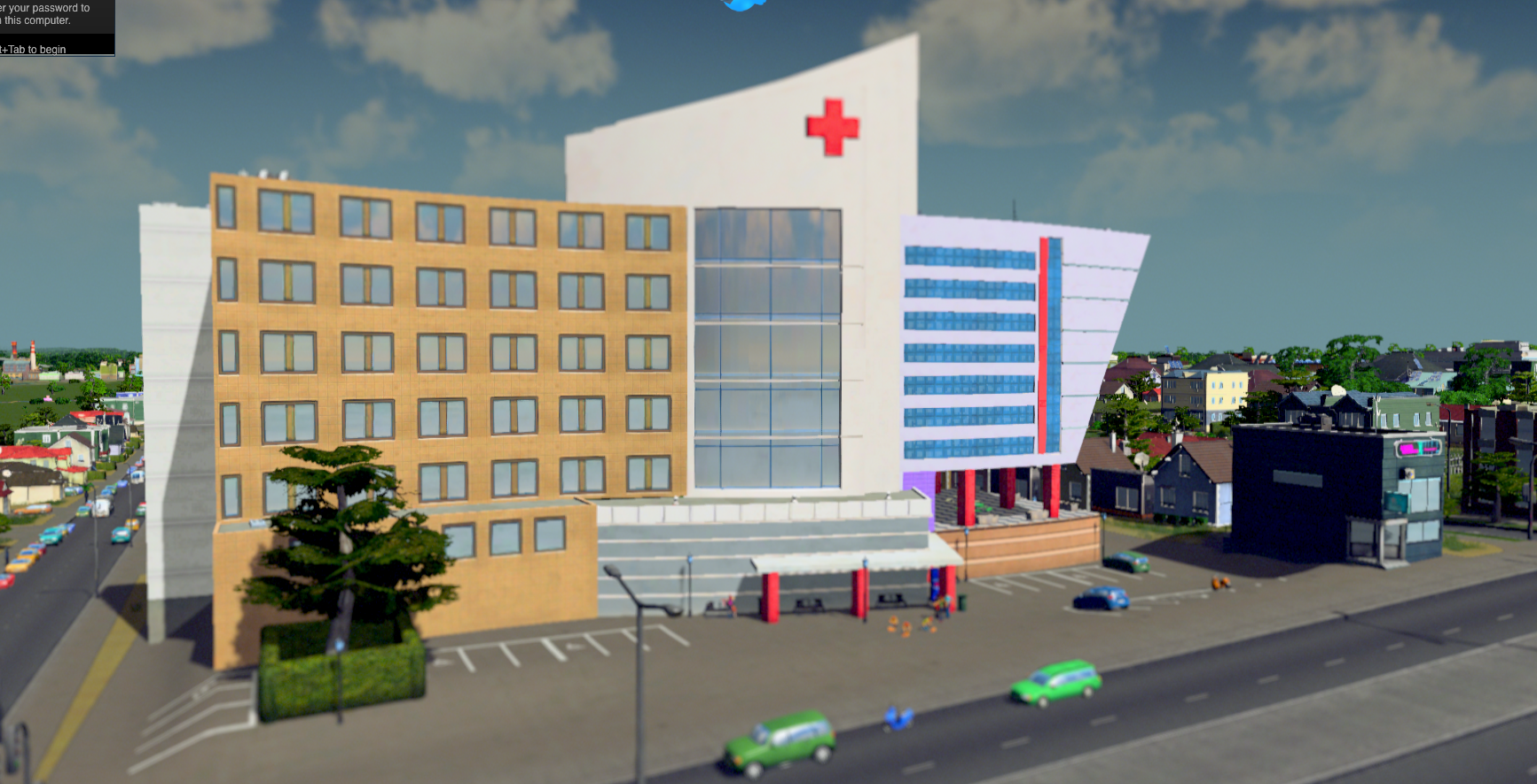 A hospital is now available to me.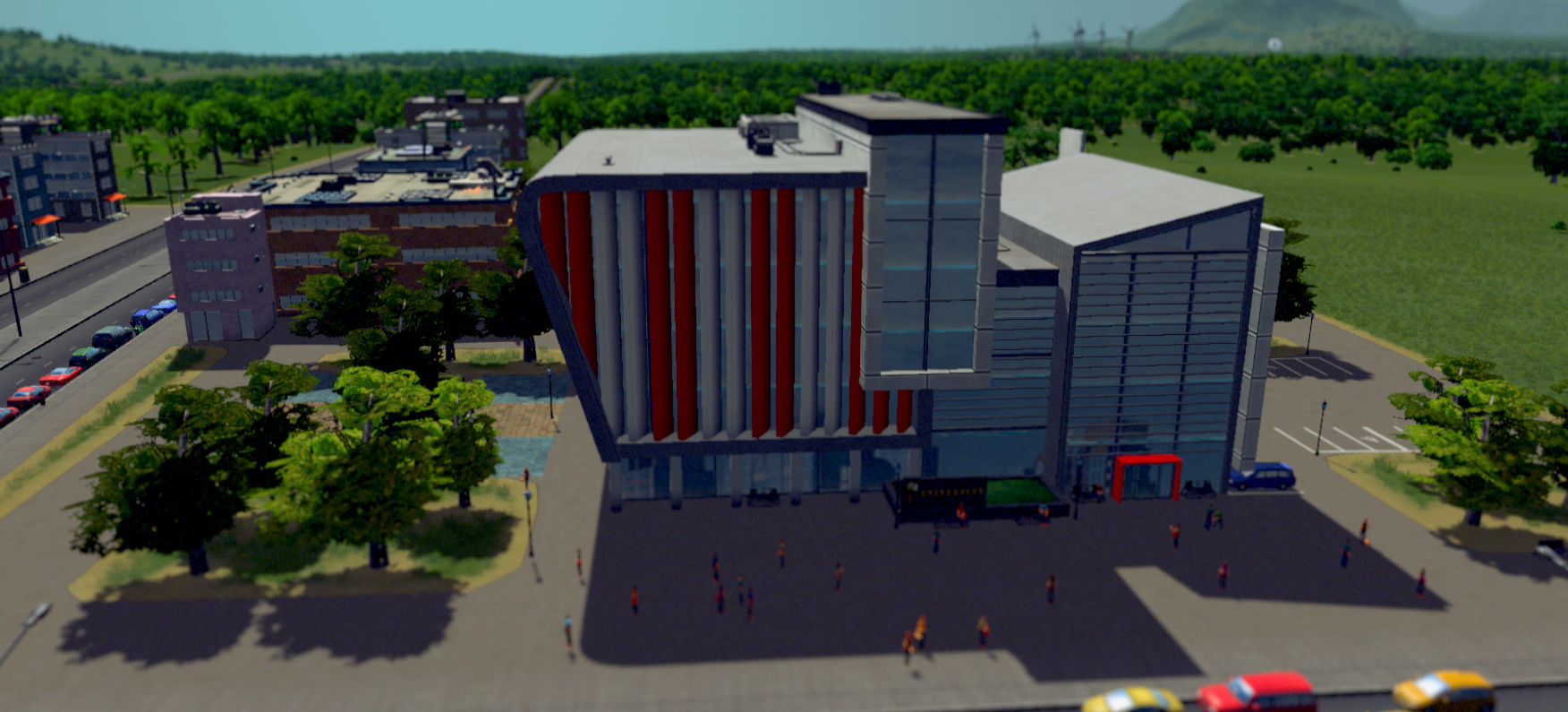 As is a university. This is essential to office growth.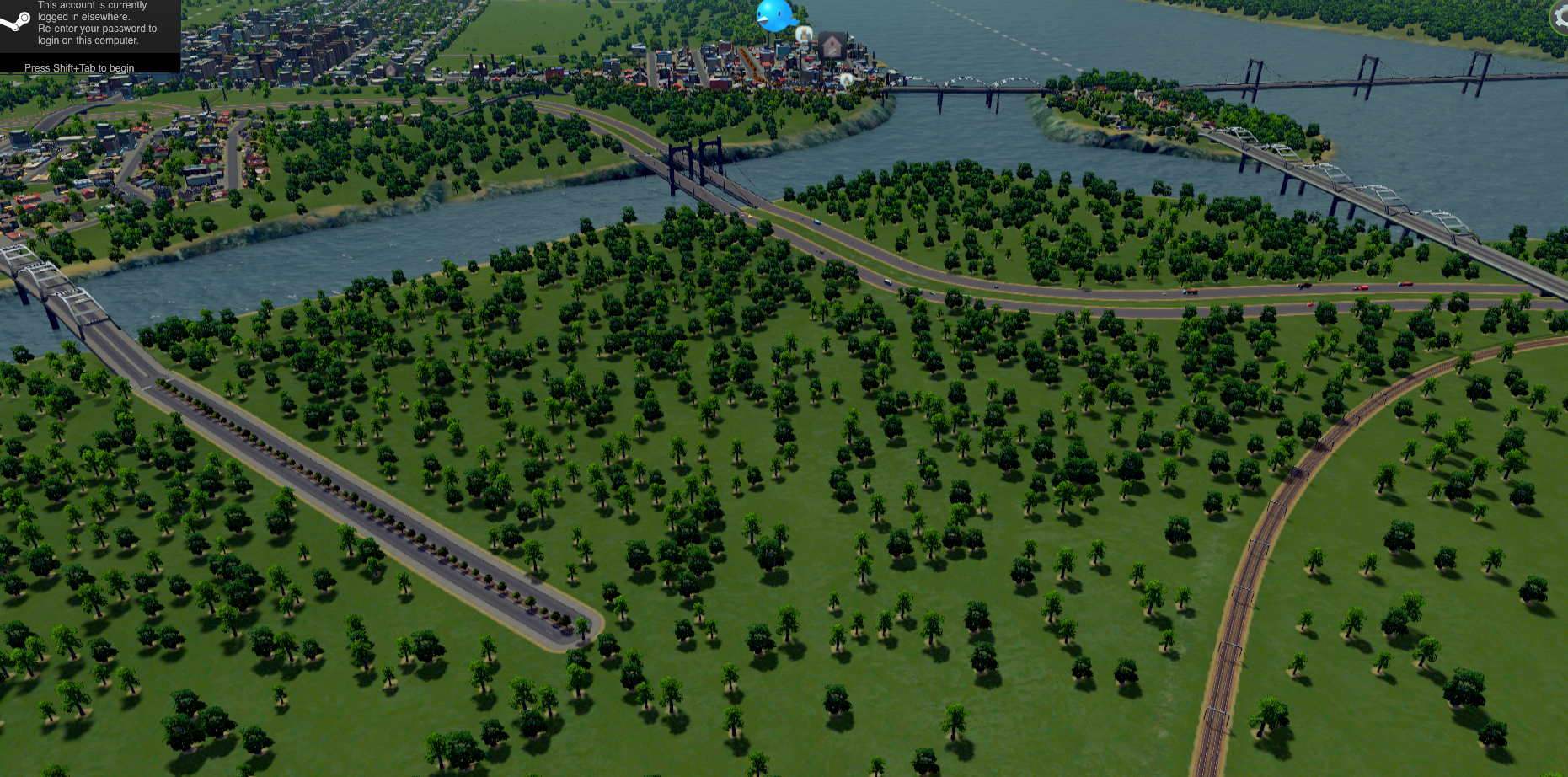 Next, I'll be connecting these roads together!
Until next time!