Please be sure to vote in the above poll to help pick the name for our new port!
I'll announce the winners this weekend in our next update.

Thank you all for submitting name suggestions! We have gathered a list of very unique names, some that I wouldn't have never dreamed of. Good luck and hopefully your suggestion will win!
Tonraq - Things are peaceful around here… for now.
Huston - Thank you. And yes, there is nothing worse than having a bunch of cows blocking the road!
Mymyjp - Thanks for your comment! Poor cows indeed, thankfully they have not caused any more trouble.
Akerbeltz - Thank you. I really like a good city journal with a storyline. This is my first attempt at going through with one!
jpross123 - I added your suggestion to the list.
---
Update 3
Let's see how things have changed since we left off!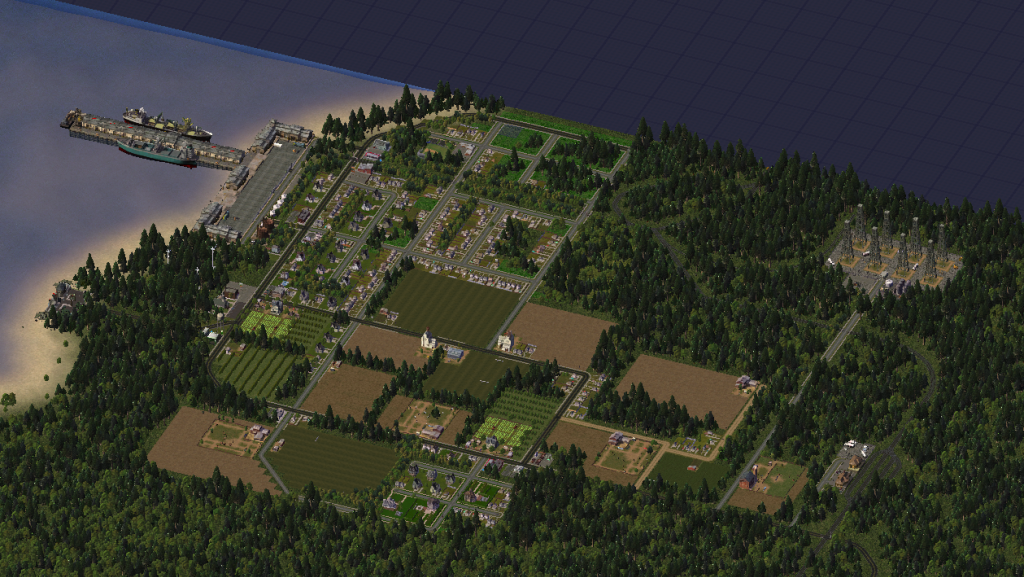 Each update, our community has nearly doubled in size. Now we are at 2,442 sims! Impressive. Hard work at the Santos Oil Company has really paid off. All of the main roads have been paved, and several new subdivisions have sprouted up. Agriculture is becoming big business at Baden. Everything from tobacco to oranges are being grown locally.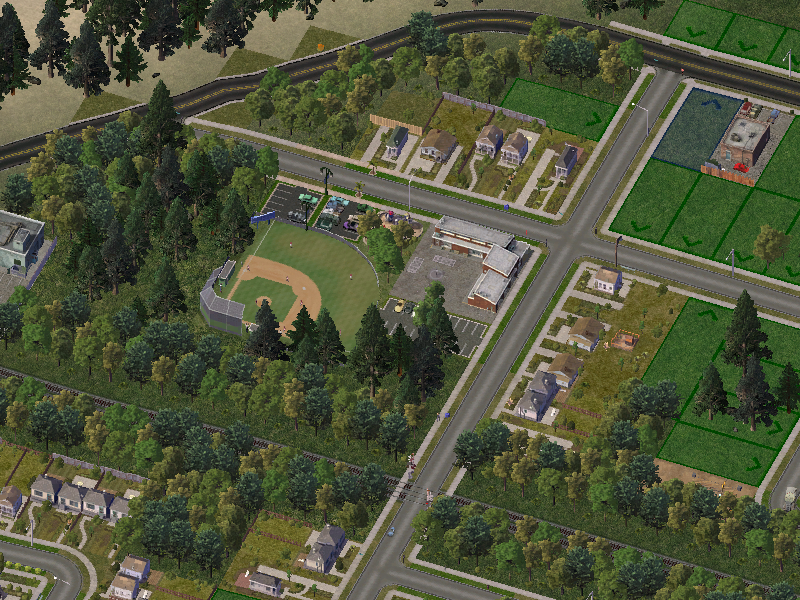 One of the recent developments is the new Baden Primary School. It's conveniently located off of Route 1 just east of the port. The community enjoys the new softball field, baseball is a local favorite. Several school buses have been ordered from the United States to help bus students from the more rural parts of town.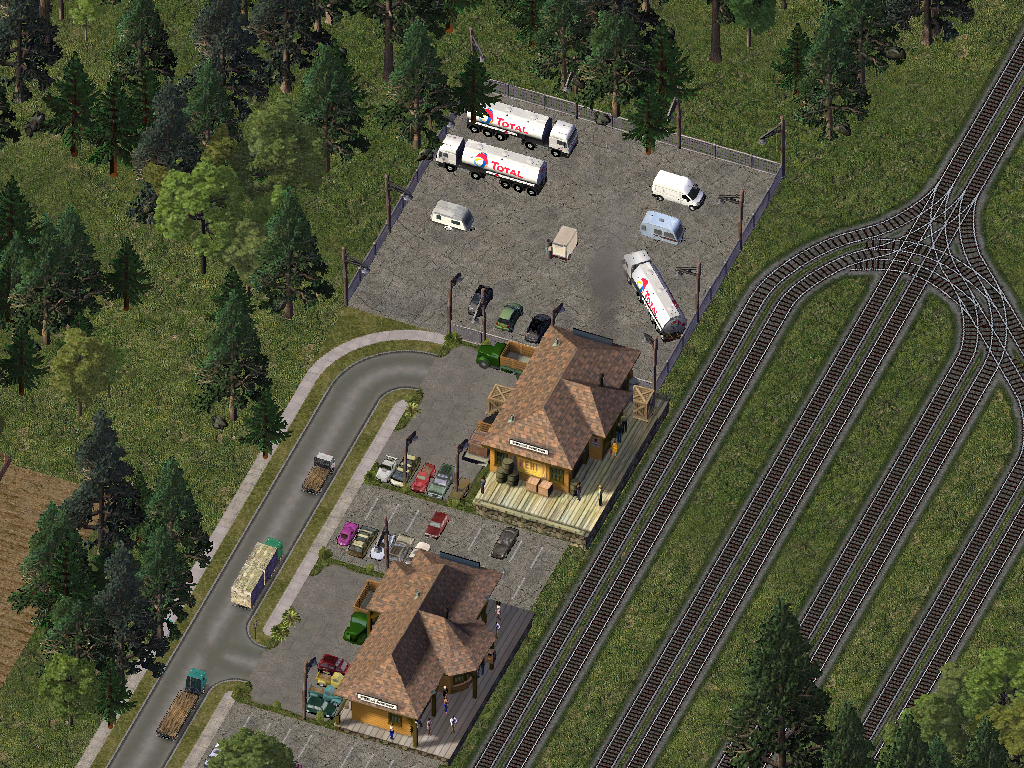 As part of the deal with the Santos Oil Company, the railroad has been opened for public use. A passenger station and a freight station were built respectively. Santos purchased some excess land to store some of his oil trucks.
As you might have noticed in the new areal shot, one might ask… where does the railroad lead south? That's a good question. Today we are adventurous, so we will take a journey down Route 1.
It's a good thing we filled up the limo with gas before our journey.
This might take a while...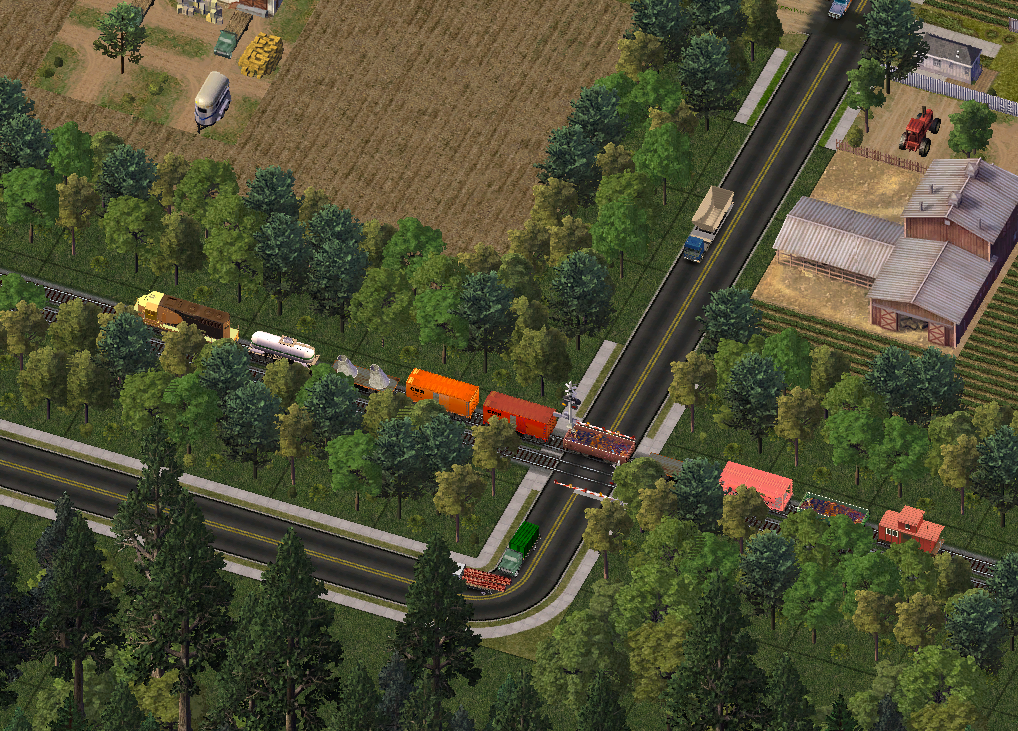 After a 20 minute drive and a sharp left turn, we are greeted to the familiar dinging sound of a railroad crossing. Wait, where are we? Where did that train come from? And what idiot paves the sidewalks into a forest yet doesn't complete the ones in town...
It appears we have arrived at a farming community. But wait, where did this place come from? The town council never approved new development.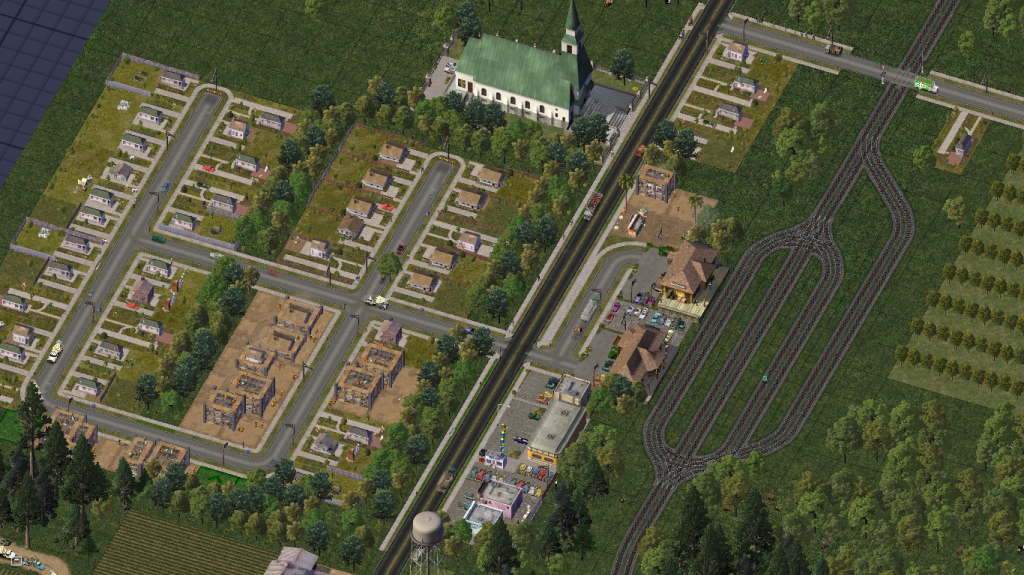 Welcome to the unofficial township of Mayberry. The town formed after some local farmers got upset with the politics of the oil company. They moved as far east as they could to get away from the drama. With the help of some of the Baden town council members, they got the funding needed to start developing a new community at the end of Route 1. Many farmers supported the move, as things are starting to get cramped back at home. Local businesses include a battery store, wig world, car lot, a diner and a "greasy" taco stand.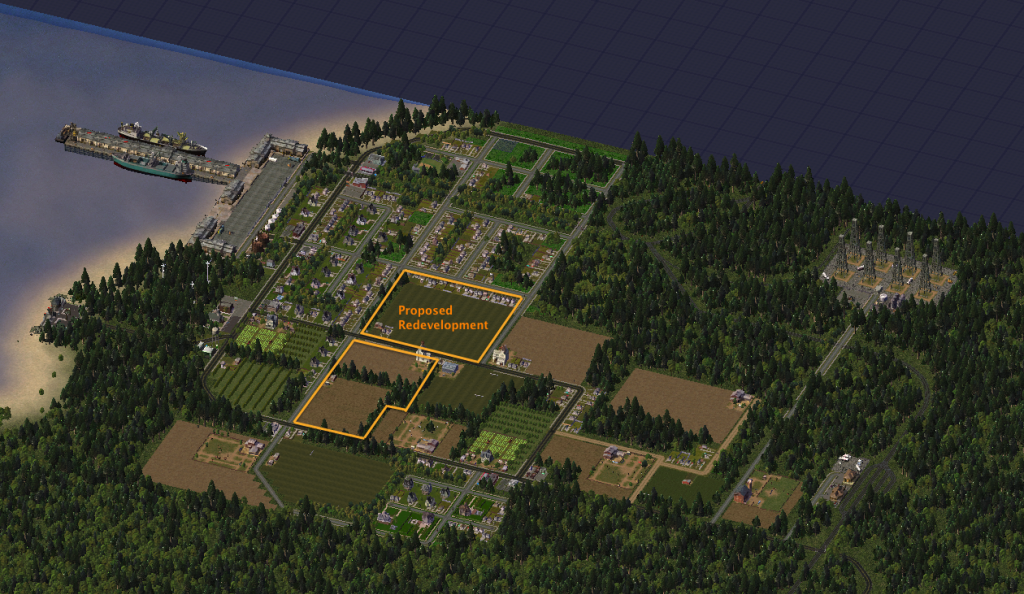 With Baden growing so rapidly, space in the town center has become increasingly valuable. At the last town meeting, they have decided to start a "redevelopment" plan. This includes relocating three farms close to the residential district. Should this space be used to develop more houses, or should it be used to start a new commercial district? How about a mixture of the two? Let me know your thoughts and how you think we should plan accordingly.