Replies
Thanks to everyone who replied and/or read this journal.

mb1.0.2- Thank you. Industrial districts are tricky. I would recommend the IRM (with industrial job multiplier) and some of the SC4D Industirals. Unfortunately, industrial can be very hard to BAT, so it tends to lack content.

tankmank- Thanks. I have a bit of a preview, though this one will take some time to finish.

juliok92012- Thank you.

NielsC007- Thank you.

Schriefer- Thank you.

a_muses- Thank you. Coherent regions are usually what I build for.

_marsh_- Thank you. Nice tag line idea.

---
So, RL sidelined this update a little longer than I had intended. No need to worry, though I am back and should be able to return to my regular schedule now.
Today, I'm showing off the first work on the Bella Vista CBD. Some of this is in a very raw state, so I apologize in advance for the empty tiles and missing details in some of these images. We'll start with a general overview of the area.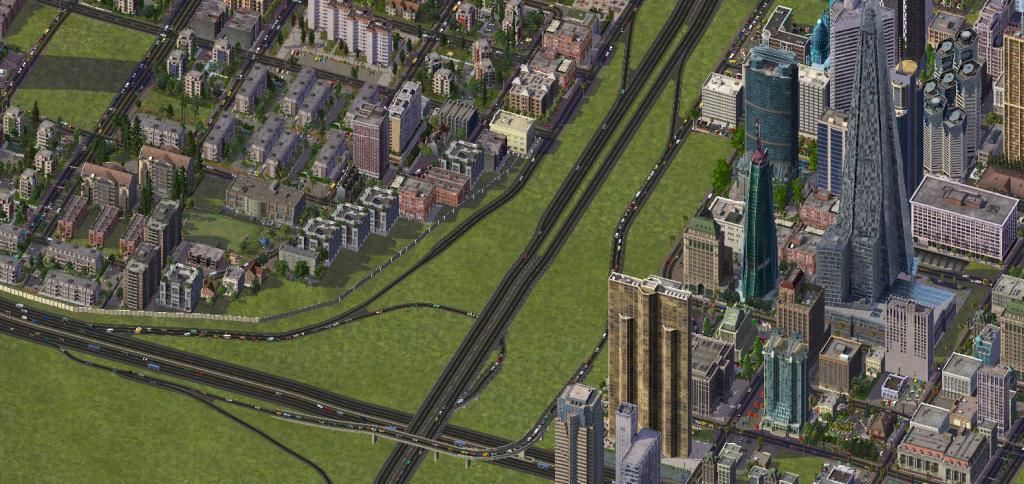 As you can see all of the development so far has been concentrated to the north of the interchange I featured last time. This interchange marks the end of two major highways and provides a great divider bewtween the residential on the hill and the CBD in the flats.
The residential district to the west is built on the northern slope of mountain. This makes development particularly difficult, so much of this area is medium density structures housing a variety of people. These
apartments right here offer some of the cheapest housing in this part of town for obvious reasons.
The closer to downtown you get, the denser the blocks become. This particular block is a favorite of mine because of its non-standard shape and general cohesiveness.
Down toward the water front the land is more level. This allows me to develop these lovely towers the overlook the ocean. The area behind these has not yet been developed.
Across the highway, the office towers begin to rise. This area is one of the first areas of the CBD that I could call finished.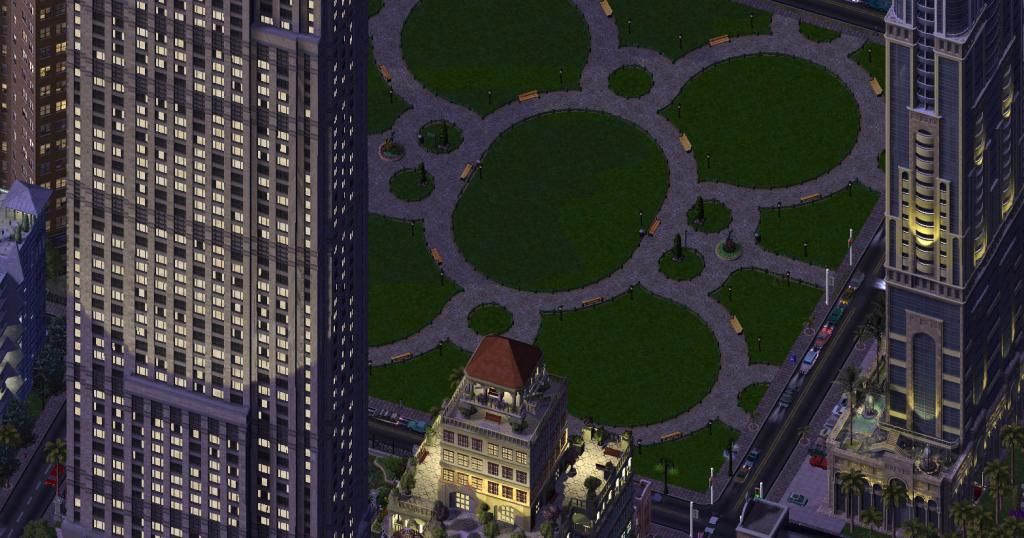 One of the things any downtown area needs is a park or two to stretch in. This admittedly small and empty park is bordered by some gigantic apartment complexes.
I had no idea this building was lurking in my plugin files. Definitely, enjoyed seeing it though.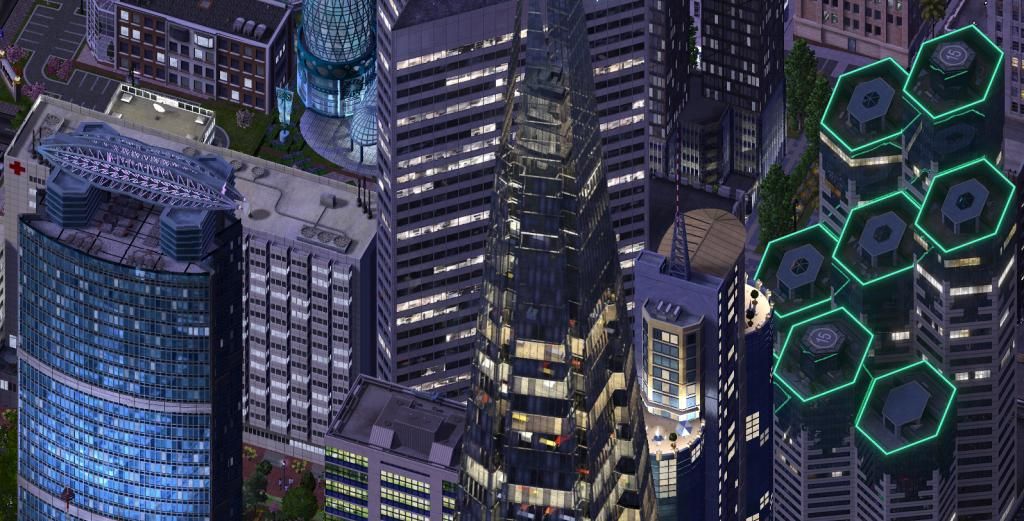 Finally, this is why I love building downtown areas. There is not photo editing here, and only two of the buildings (the hospital and The Shard) were plops. This night view is one of the best I've ever made.
That is all for this week. Until next time...