And here's some lovely stats to show you how this city is functioning.
As you can see there is good bus coverage, however the wait time is high. It doesn't seem to be a problem though as traffic is flowing fairly smoothly.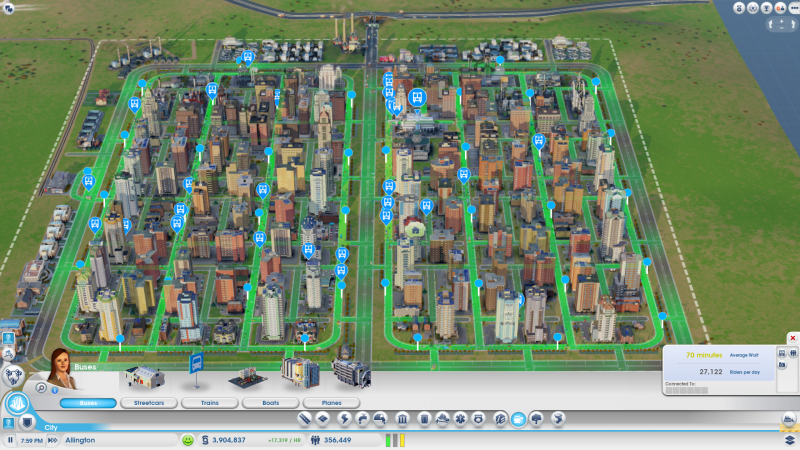 The City is making just under 400k a month. This is comfortable. I can live without making millions a month, since this city has no specialization.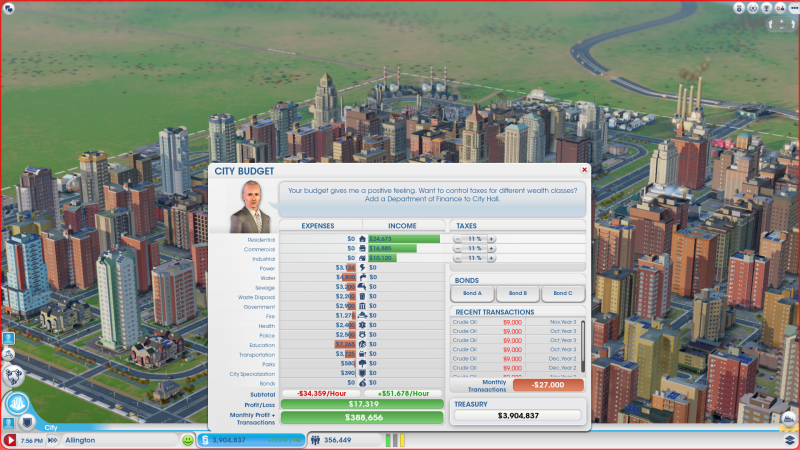 It is only a small region at the moment though, but no-one needs to commute out, and only a few commute in. As the region grows, I can definitely see a need for streetcars!
Zero unemployment!! Businesses aren't closing down due to no workers, so they get by.
Shoppers seem happy too. There's a few unsold goods, but it's not really a problem.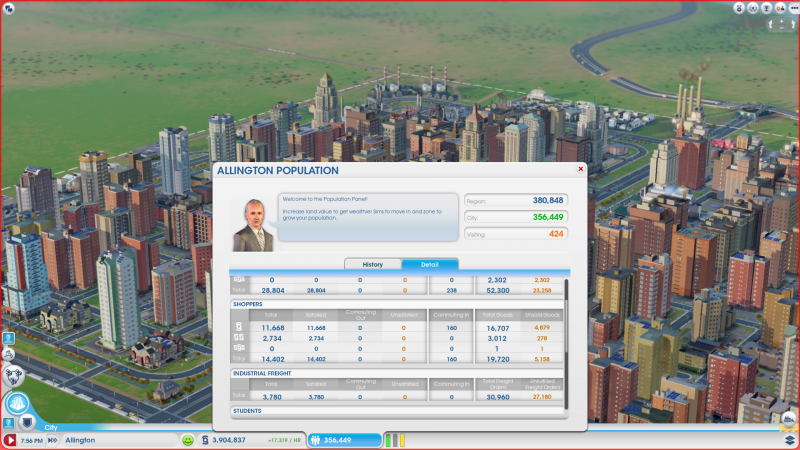 There's even a slight surplus of desks at the City's schools and colleges. Happy days!
As you can see, there's a healthy mix of demographics.
Generally people are happy too. Most of the complaints are about boredom etc. If only I could fit a Pro Stadium or an Expo Center!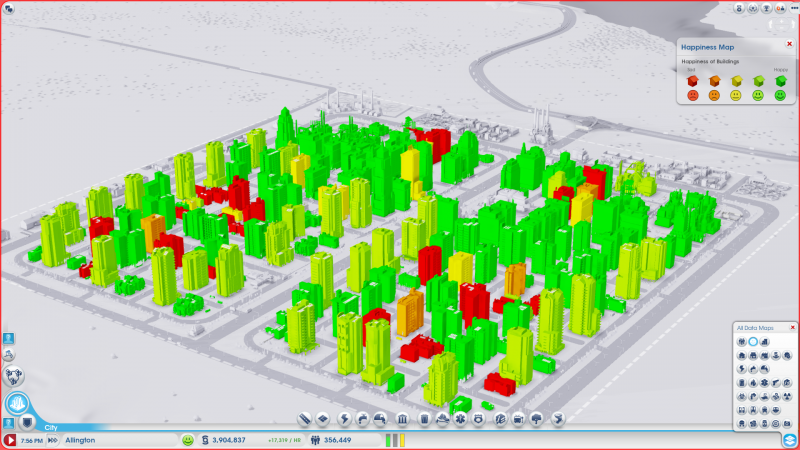 Still Plenty of room to expand. The workers at the Power Plant are getting worried!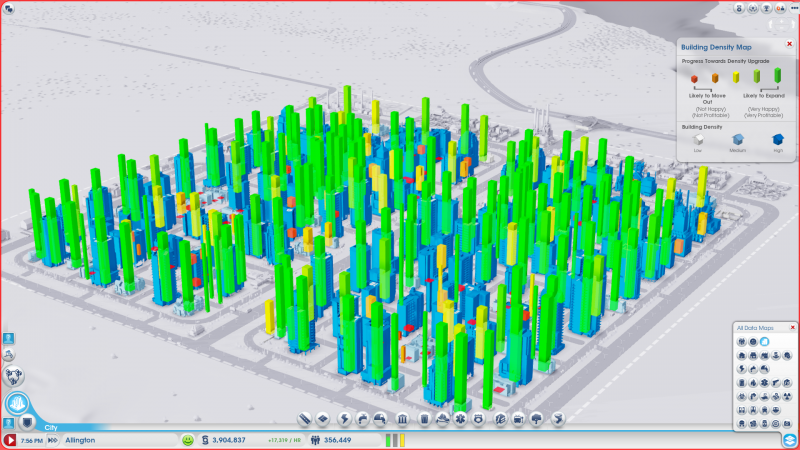 Happy and loaded? Maybe not quite be the Sims in my city certainly aren't poor!
There seems to be a bit of a financial sector booming. There are enough shops though.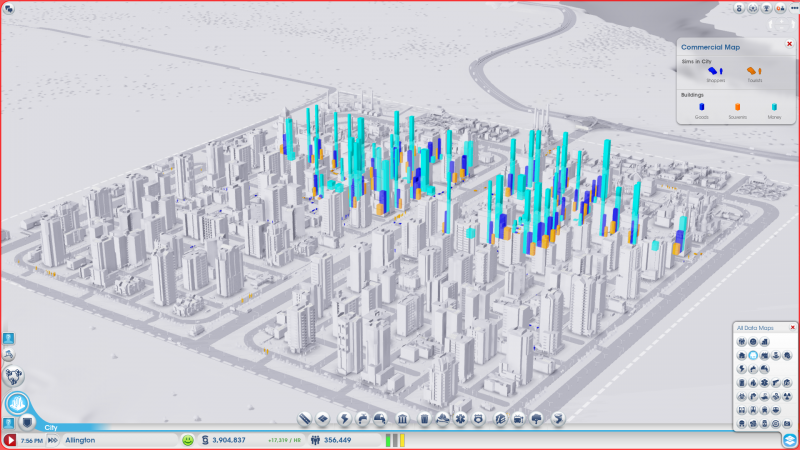 Industry is not particularly big, but they pay their way.
There's not many of them but they are good at what they do.
I could maybe do with plopping a few parks inside the street zones to get that land value up. At the only parks are around the avenues.