Alex_1210: sounds nice
Why thank you good sir.
Luiz P. Romanini: The way you introduced the characters reminds me of the SC4devotion diary "The Winding River Project". So I got a good feeling about this one...
I'll have to look that diary up. It seems like something I'd like to read.
Part One: Dirt Roads and Industry
Webb: Thank you all for coming to the first meeting of the City Council. I realize that some of our seats are yet filled, but we shall continue on bravely without them.
Savage: I don't think that its brave really. Just more of a way to avoid wasting four more months between meetings.
Herron: Lets get on with meeting already.
Webb: Our city was founded this year, and within four months we have a population above 7000. To get there however we had to go through some stages.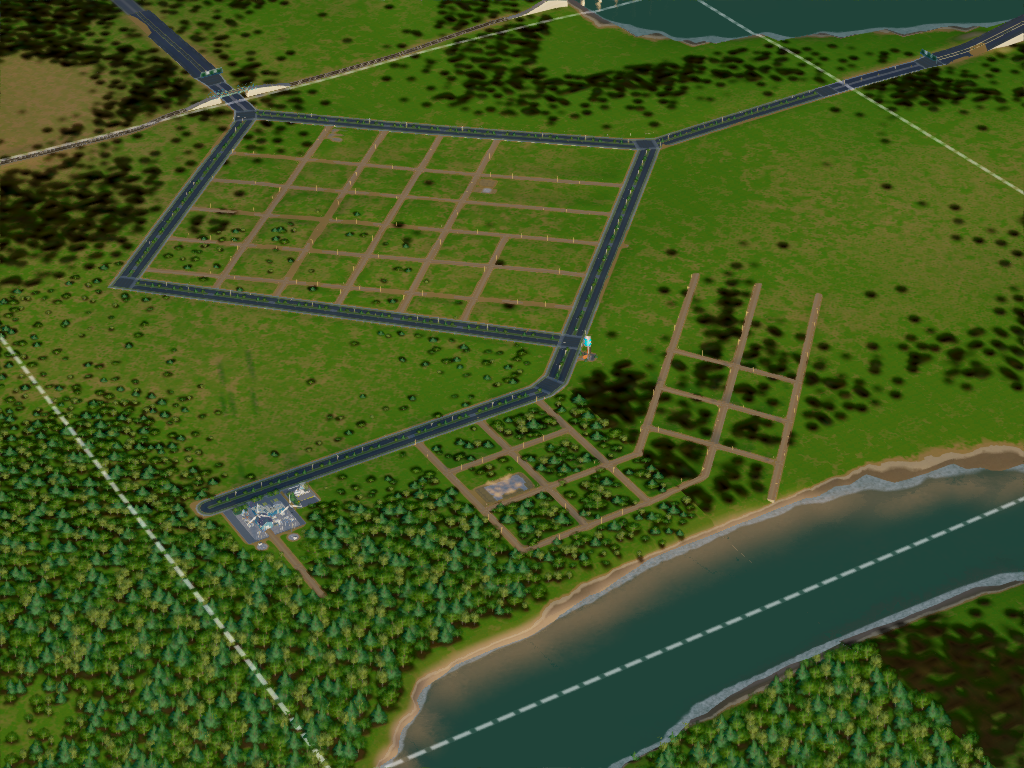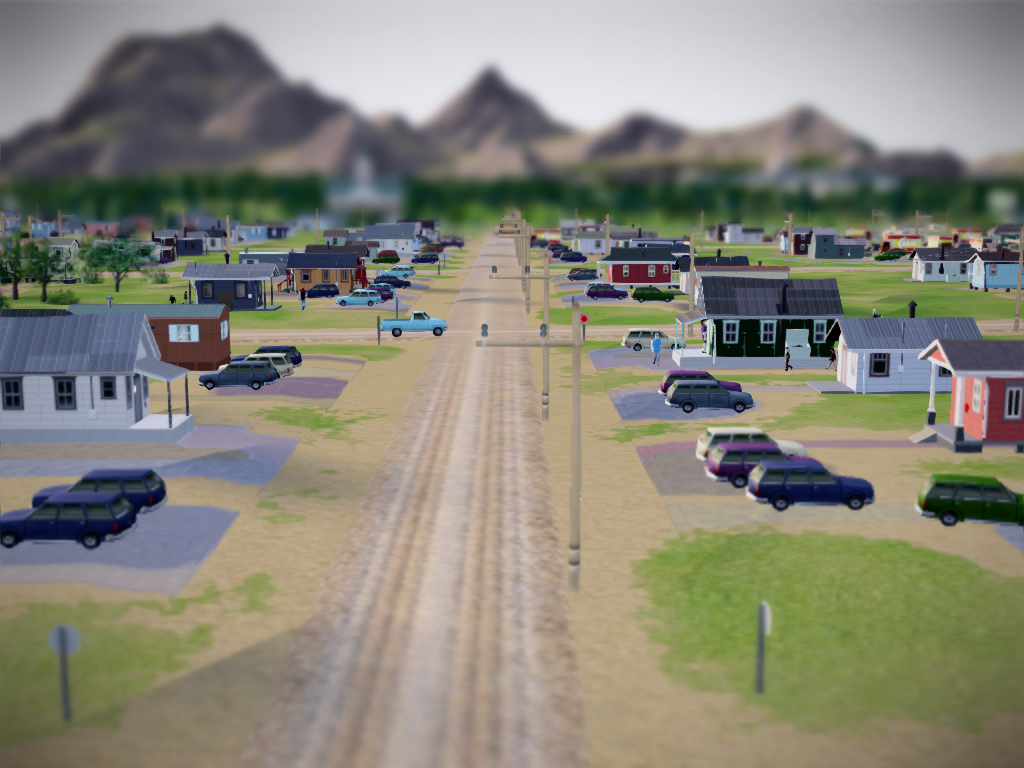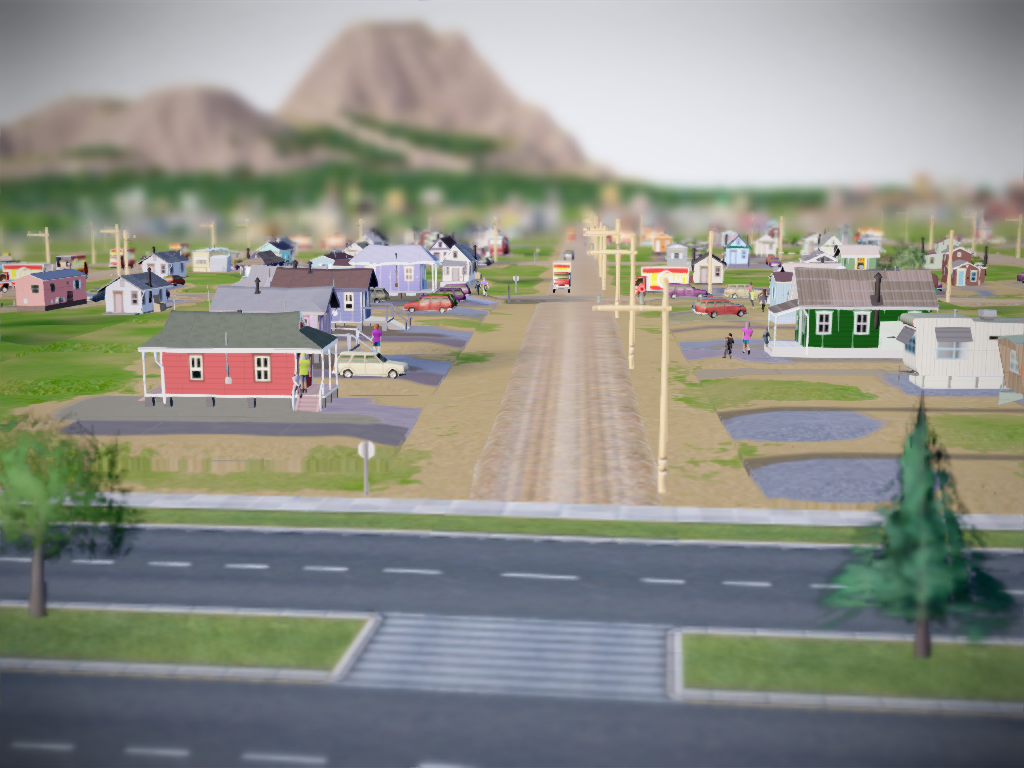 Webb: This avenue dirt road system worked well for our beginnings, and may I say it is so very quaint, but it was no good once we gained a few people.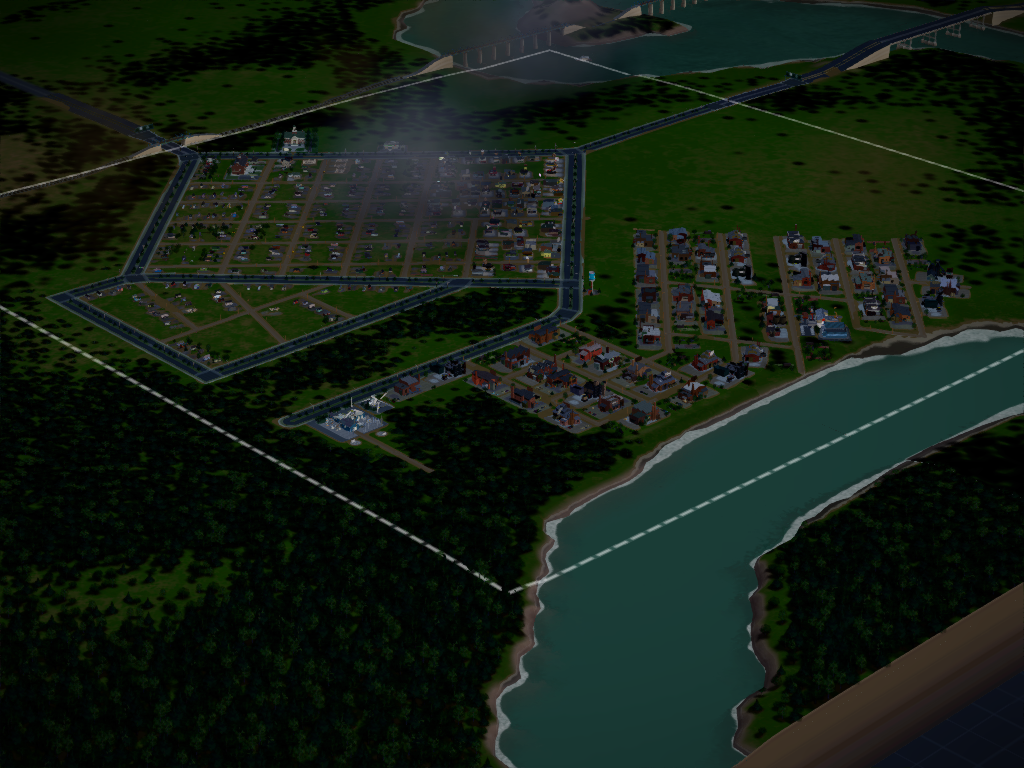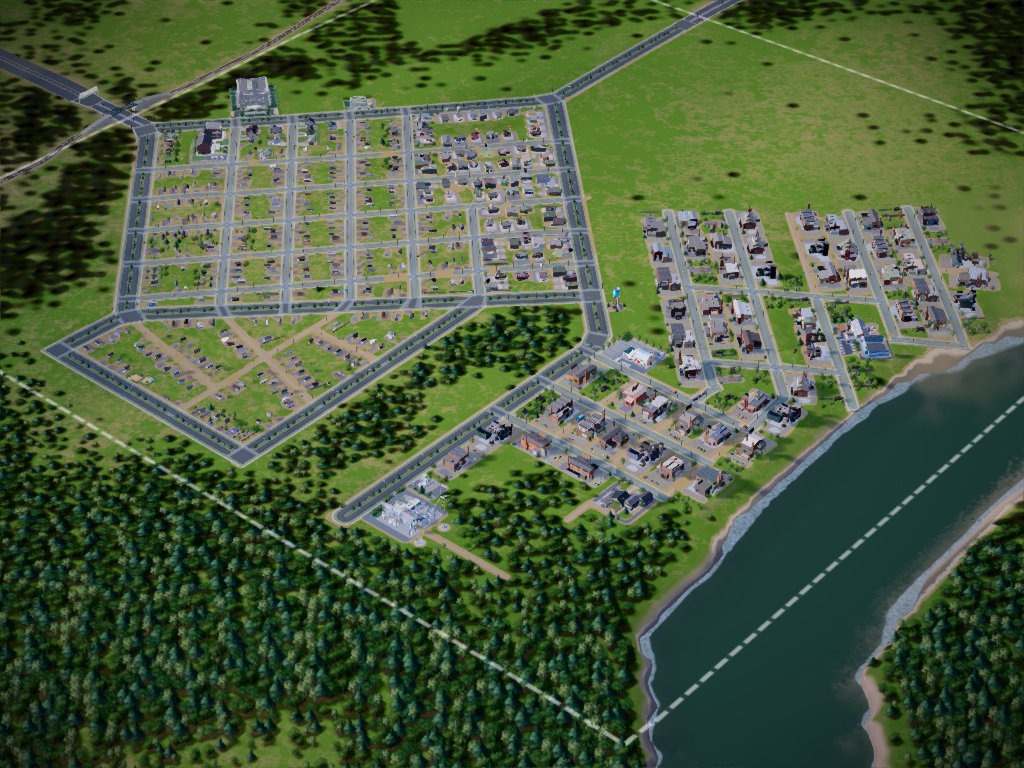 Webb: And so, through many road constructions, we have made many of our streets paved!
Thompson: Yeah, but you left clearfield for last.
Miller: We still have traffic problems too. I have people calling in sick cause their stuck in traffic.
Webb: I gave you a school, and a bus depot. What else can you expect me to do?
Everyone else: Fix it.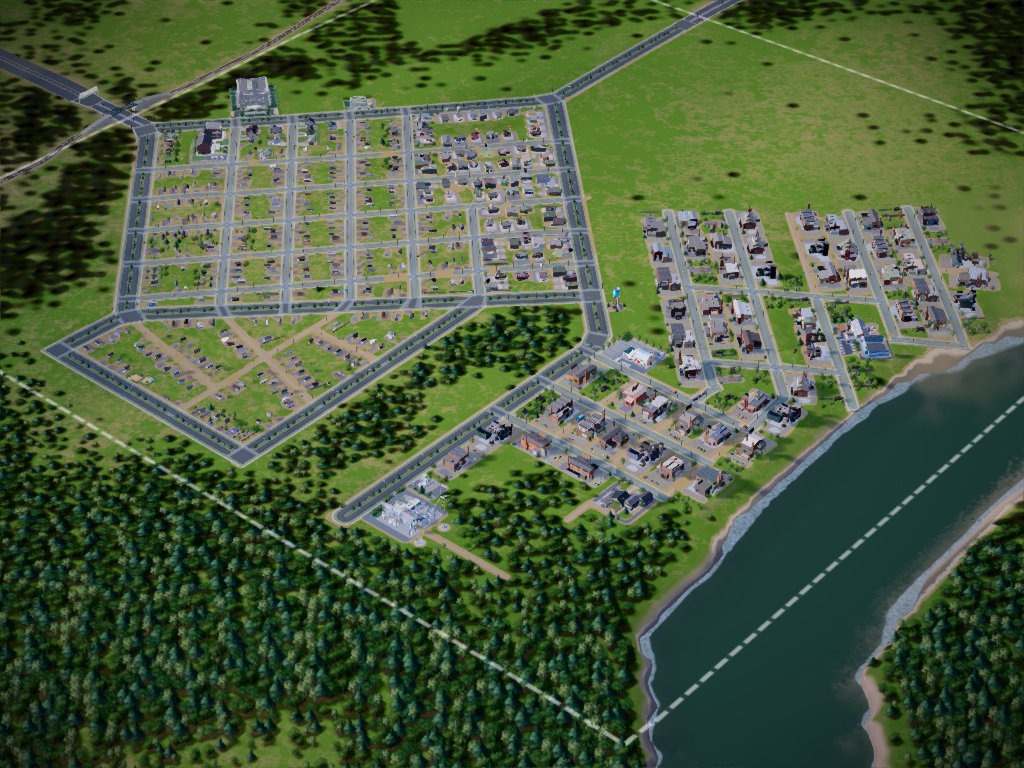 Herron: I mean come on Webb, you spent thousands on that city hall upgrade before you even built roads into Oxford Junction.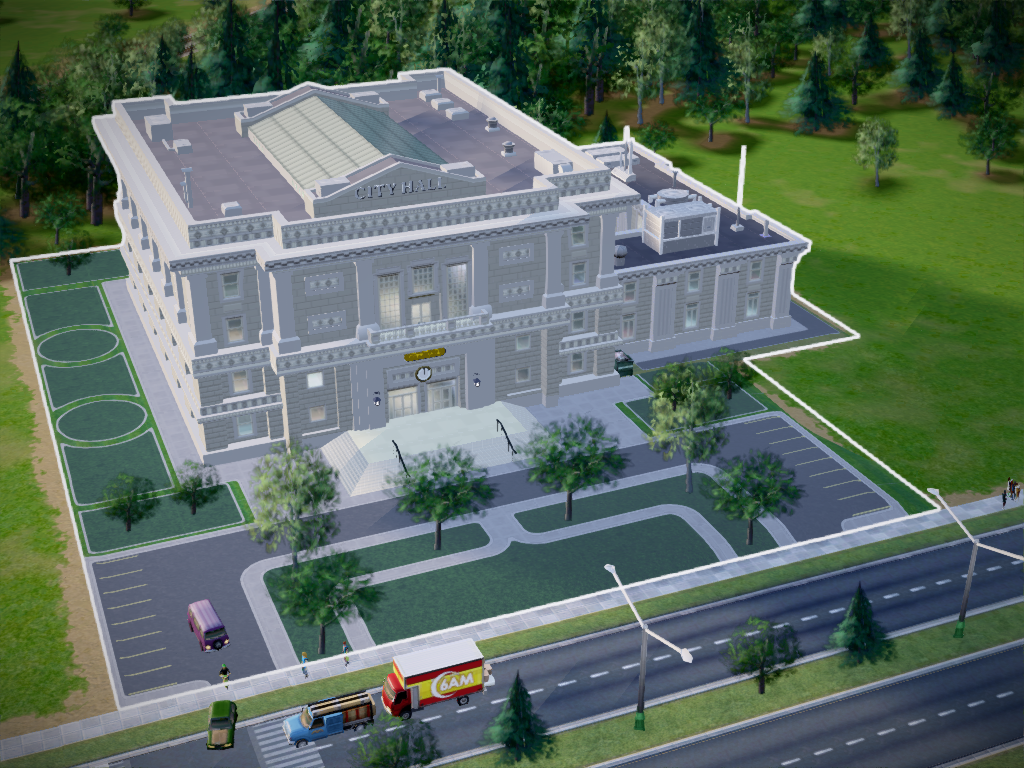 Webb: I gave Clearfield a park. That wins me something right?
Thompson: A cheap field and playground set. Thats a park I guess.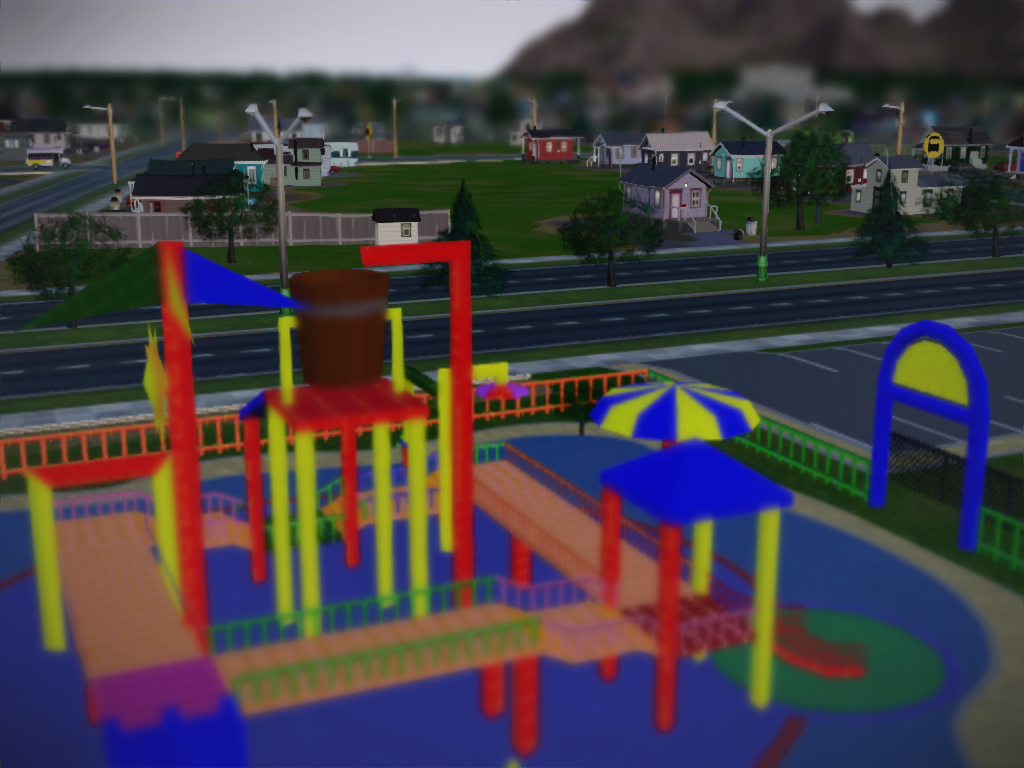 Webb: I increased land values in Madison did I not Mrs. Gonzalez?
Gonzalez: For some of us. But less because of you and more because of the school.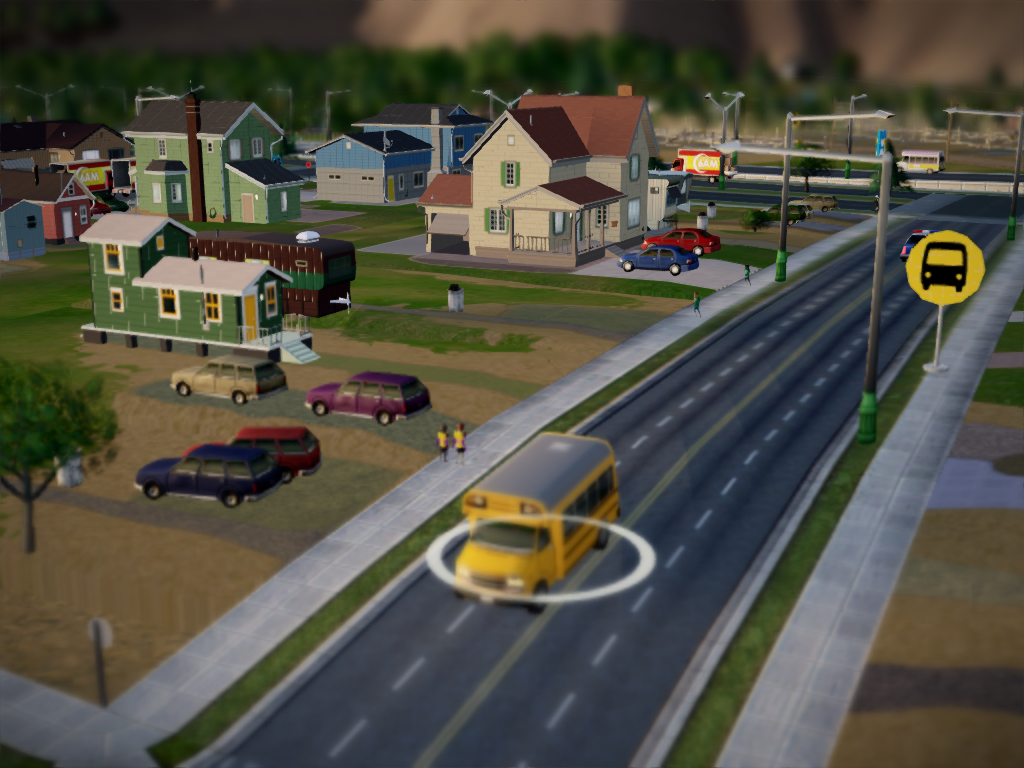 Webb: Well. I see how it is. None of you even care about the good things then.
Savage: Nope....What, you were all thinking it.
Webb: There were some row houses constructed. I guess you all knew that already though.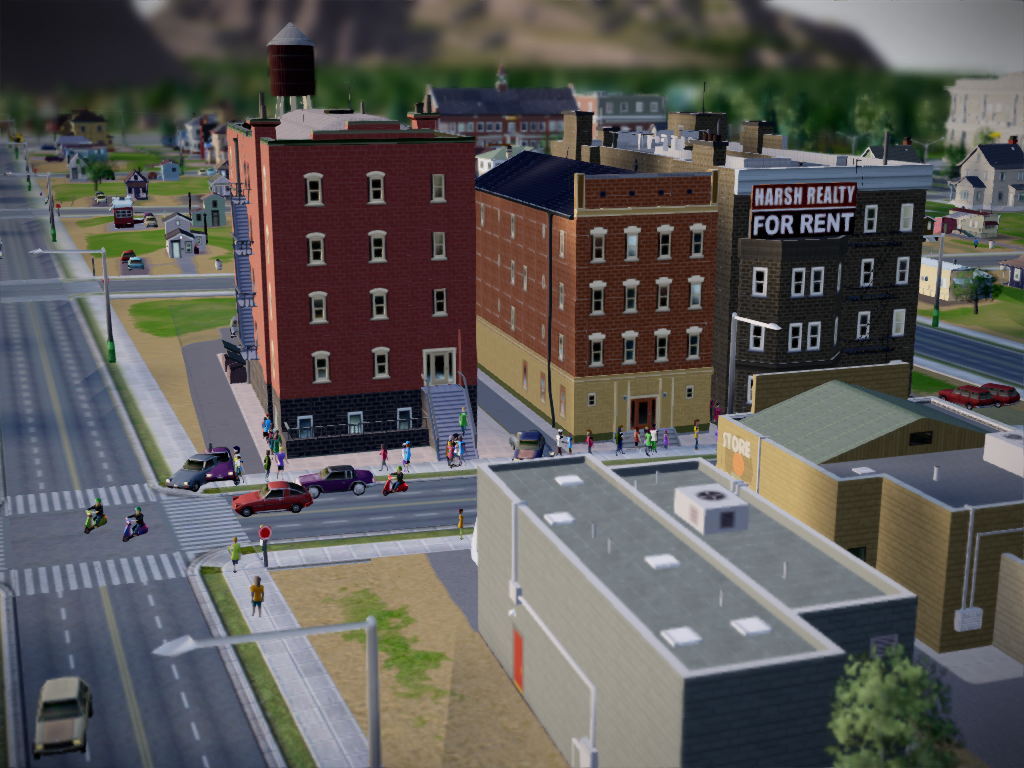 Webb: I challenge you all to travel the city and tell me its not pretty.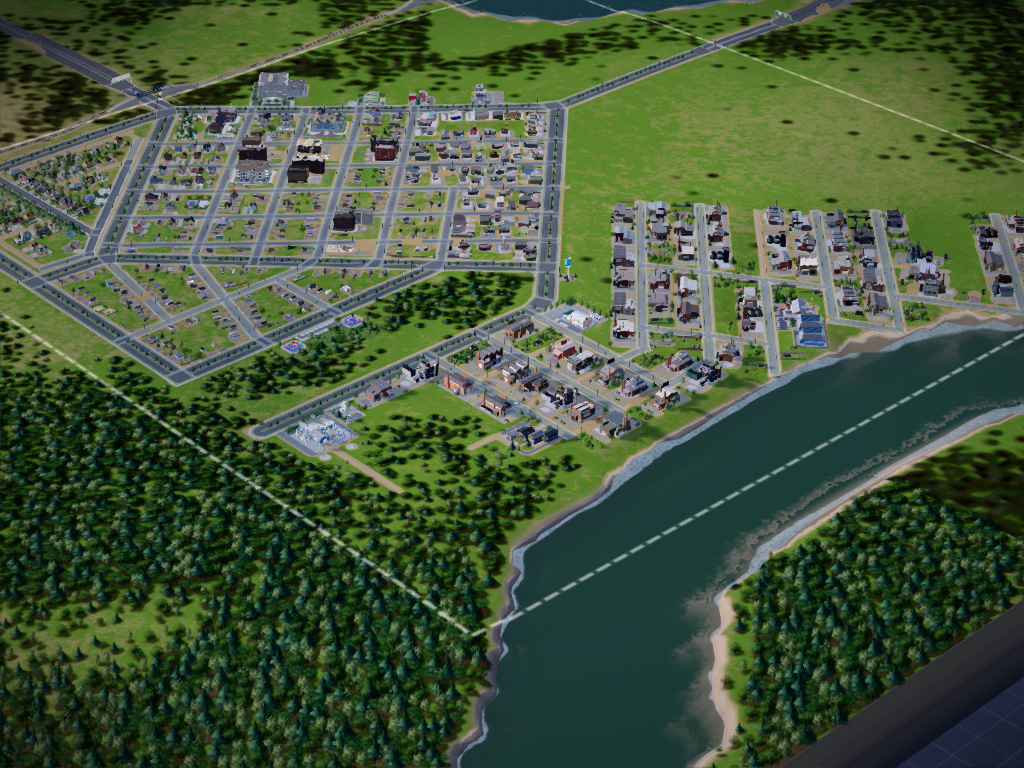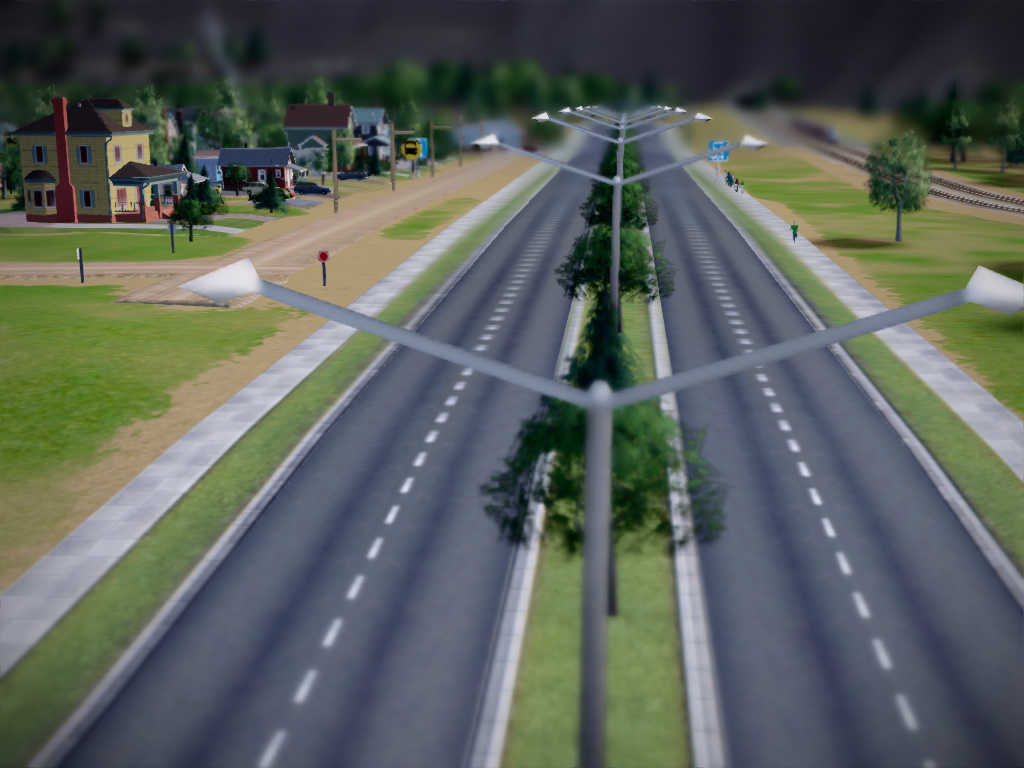 What are the citizens doing?
Well the Kastrelis family from Madison thought all the city buildings were great. But they disliked all the road construction and traffic that went on. They also disliked that they didn't have any parks, but that was rectified. March of this year they updated their home into a new two story three bath worth twice that of their old one. They love their location near the school, but dislike the disparity in wealth they've experienced in the city. They also don't like that there is a fire every other day.
Some photos from the Kastrelis family: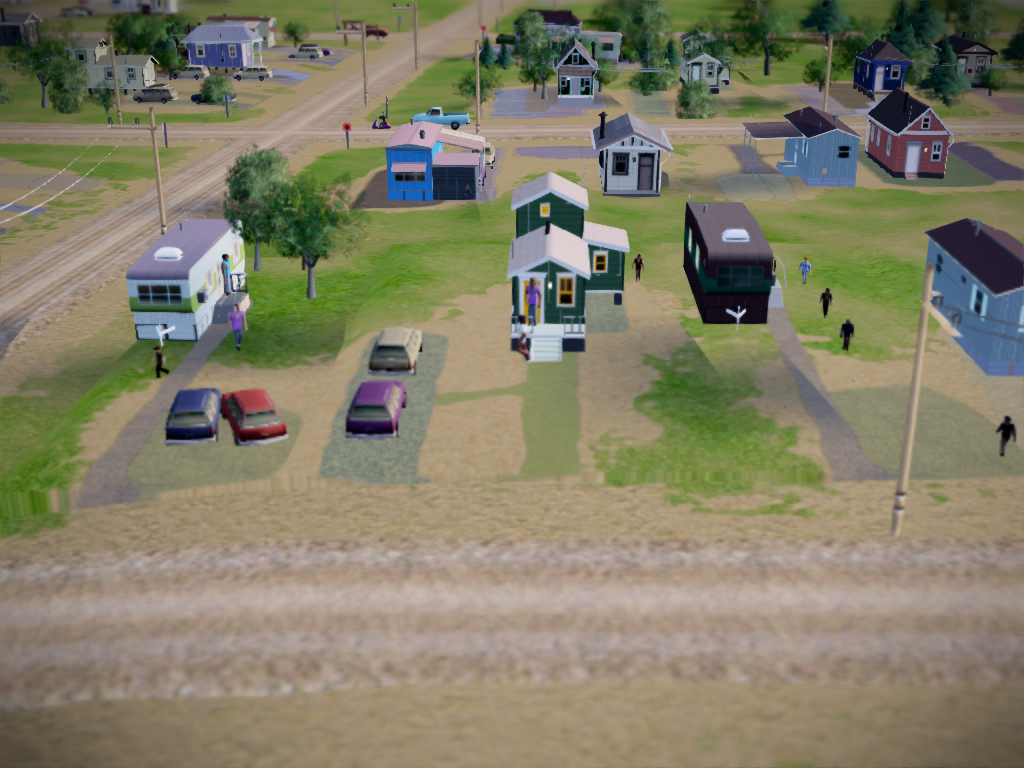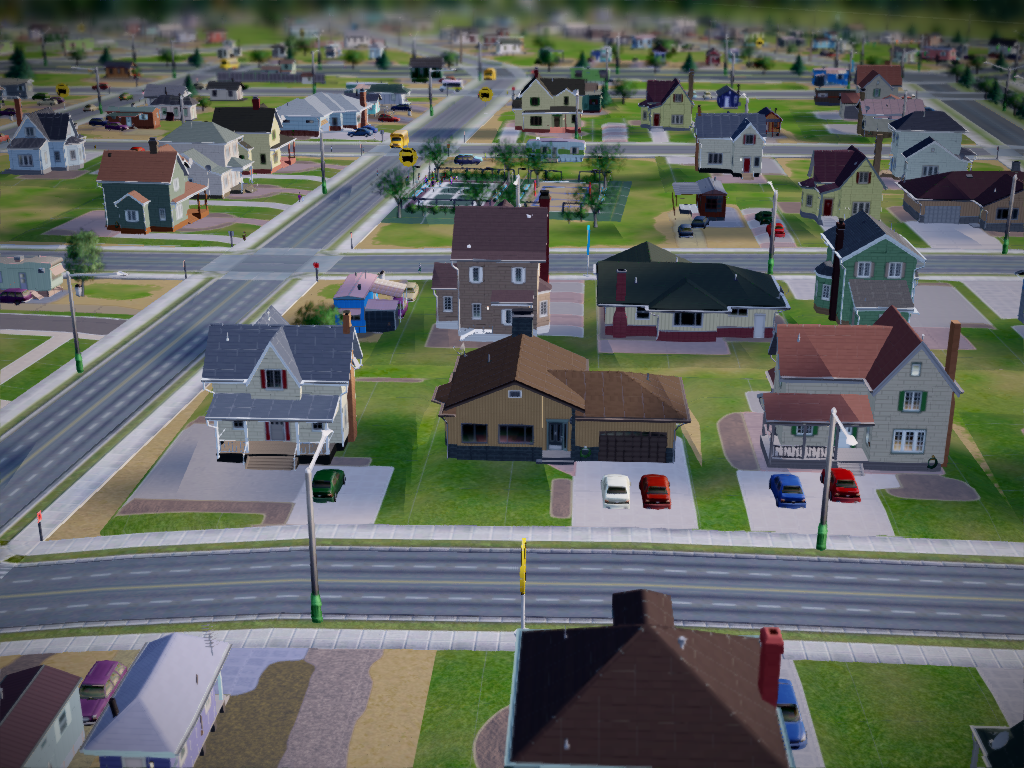 Whats life in Clearfield like? Ask the Patterson family. They loved the shopping, and liked that they had a short commute. The hated all the fires that broke out just as they moved in, but liked that they were given such a great bus system. They liked that they could walk to two different parks, and loved that they could send their kids to school. But they hated that in March the man of the house managed to fall and break his arm.
Some photos from the Pattersons: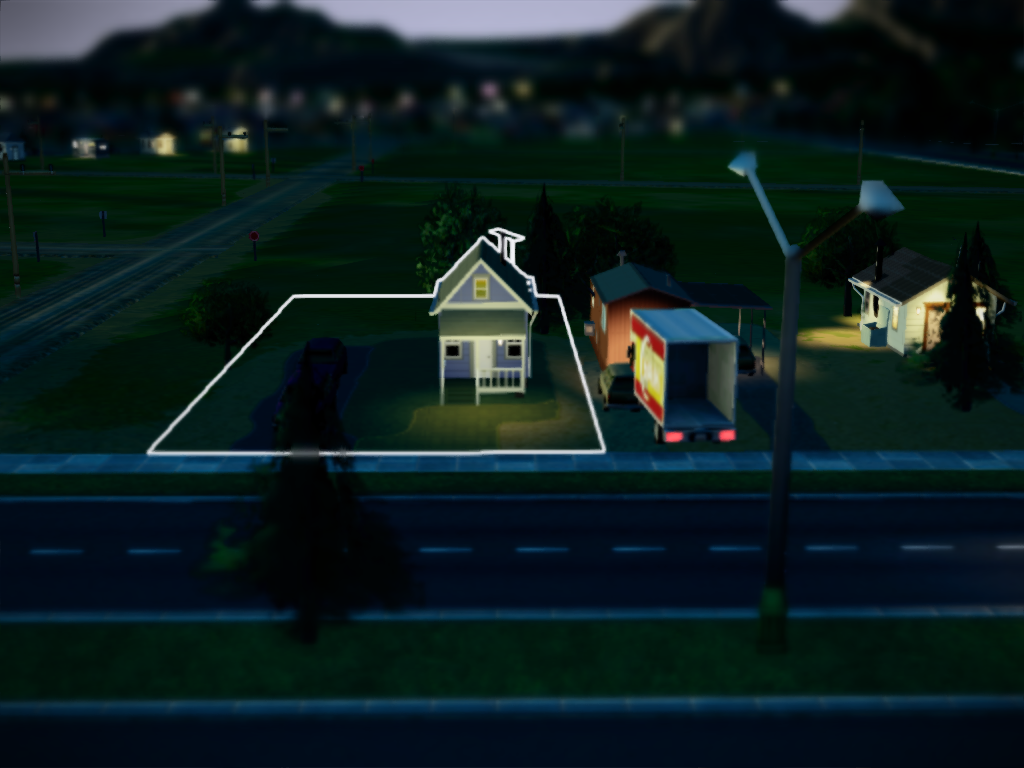 Oxford Junction is still young, but the Underwood family feels like they've caught the market at a good time. They loved the shopping, hated the fires, and hated the traffic. They had the longest commute and were at their core the most unhappy. They rejoice when several parks were placed within the Junction, but soon they were back to their grumpy old selves. They also hated they they live on a dirt road while the rest of their neighbors have paved ones. They plan on taking this to Ms. Herron.
Some photos from the Underwoods:
Thank you all for reading the first installment. Any constructive remarks are welcome as well as comments on how to improve the journal or the city. Thanks ahead!